Sobha Viswanath is an artist, a designer, and an activist for children. She is from India. She started Weaver's Village clothing store in the Indian state of Kerala. She was on Bigg Boss Malayalam Season 5 in 2023.
Many people are talking about him online and want to know more about his movies and life. So, keep reading this article to learn more about this rising star.
---
Sobha Viswanath Early Life And Family
Sobha Viswanath was born on August 10, 1985, as Sobha Vishwanath. She grew up in Thiruvananthapuram, Kerala.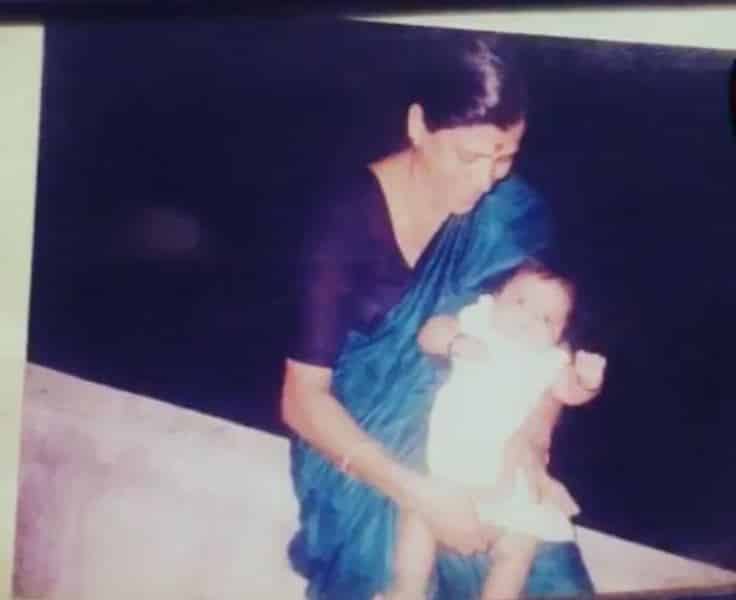 Holy Angels' Convent Higher Secondary School was where she went to school. Sobha went to All Saints' College in Thiruvananthapuram after that.
Sobha went to the Amrita Vishwa Vidyapeetham in Kerala to get a Master of Business Administration (MBA) in Marketing and Human Resources (Dual Specialization) and Finance after she finished high school.
Vishwanathan is the name of her father. Sobha has a businessman brother named Krishnakumar Kv.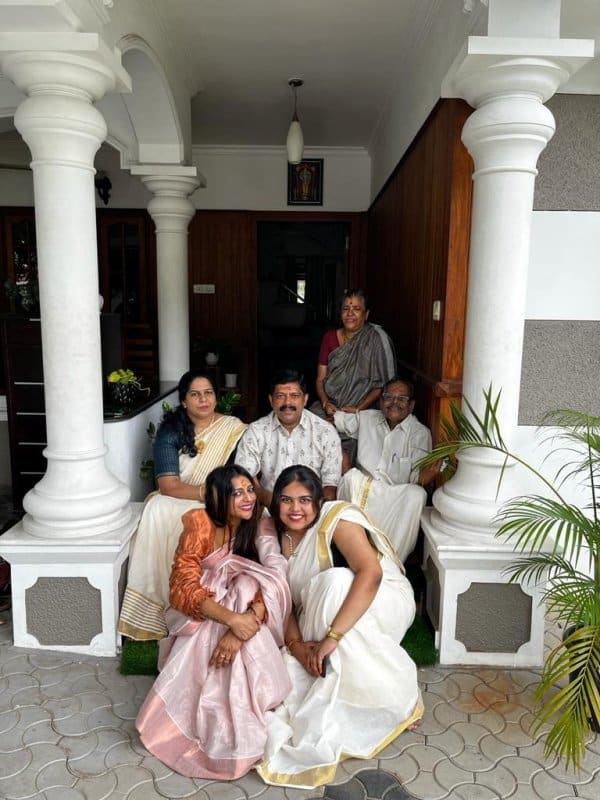 ---
Sobha Viswanath Husband
She got married through an arranged marriage, but it didn't work out well because her husband was abusive. This hurt their relationship, and they eventually broke up.
Sobha Viswanath Tragic Marital Life
During the "ente kadha" segment on the reality show Bigg Boss Malayalam Season 5, Sobha talked about the hard times she had to endure after marrying an alcoholic. She said
"I was the pampered, free-spirited kid. However, when it came to my marriage, I gave my parents every right to choose, though I was not mentally ready for it. It was on the first night that I realized that I was married to an alcoholic.

I am a victim of marital rape, I was raped twice. Many people think that a Thali (Mangalsutra) is the license to torture a woman. It is not! Women might be weak physically, but mentally they are not.

I am here as an example. The struggles I had to face are unexplainable. Days I had to sleep in the toilet. Six years and the fight is going on,"
Sobha Viswanath Love Trap
In the conversation with the housemates of Bigg Boss Malayalam Season 5, Sobha also talked about the Ganja case, in which a friend set her up after she turned down his marriage proposal. She said
Years later, a love happened. But, I never wanted to be a trophy wife again so I said no. But, I had to face a lot after that. One fine day, when I was busy with work, I got a phone call that something is wrong with my store.

All of a sudden, policemen came, took my phone, and started harassing me with their questions.

Later, I was taken to my store and they found Ganja there. I realized that someone had put drugs in my store. I was taken to the station. They told me I can get bail if I bribe them, but I was not ready for it.

I was sure that I didn't do anything wrong, so I decided to fight. The police brought me to the police station and told me that they can release me on bail at the station.

I then asked myself, why should I suffer when I have done nothing wrong? What is the guarantee that the wrongdoer will not make a bigger mistake than this?

I then came out and filed a complaint with the Chief Minister. Following that, the Crime Branch investigation was conducted and the case was cleared after six months. I was innocent.
Reports say the UK Malayalee businessman Sarish was behind the ganja possession to catch the firm's owner Shobha Viswanath for turning down a marriage proposal.
The businessman was angry, so he worked with Raju (name changed), a former employee of the woman's company who had been fired for financial problems, to put marijuana in the woman's shop and then call the police. Sobha Viswanath, who is 35 years old, said that Sarish knew her family.
To gain a better understanding of the topic, be sure to read the other Bigg Boss posts listed below.
---
Sobha Viswanath Career
Handloom Industry
Sobha Viswanath started working in the handloom industry in 2012 when she opened a clothing store in Thiruvananthapuram, Kerala, called "Weavers Village." Sobha began a fundraiser called "bhoomika" on April 7, 2019, to help people whose floods have hurt. As part of this project, she made dolls sitting in a boat out of handloom and textile waste. She worked on the project with several women from NGOs like Mahila Mandiram, including women with physical and mental disabilities.
In an interview, Sobha talked about how the Bhoomika dolls were made and said that the artist left their mouths blank because he didn't know what expression to give them. The dolls got a lot of praise, and famous people like Katrina Kaif, Sonu Nigam, and Nithya Menen were interested in them. Sobha talked about the Bhoomika dolls in an interview and said,
Bhoomika means 'daughter of Mother Earth' and Deepak Shivraj of Pava Creative Studio came up with the mascot which is a doll. The dolls are made of handloom and textile waste. The 'bindi' stands for hope and the boat represents sustainability. The dolls do not have a mouth because Deepak did not know what expression it should have.

When we reached out to different places during the floods, we saw children fighting for a bottle of potable water, women in wet clothes with no sanitary napkins and we heard pangs of hunger. Our hearts sank when we saw this and hence we decided that the mascot will not have any expression."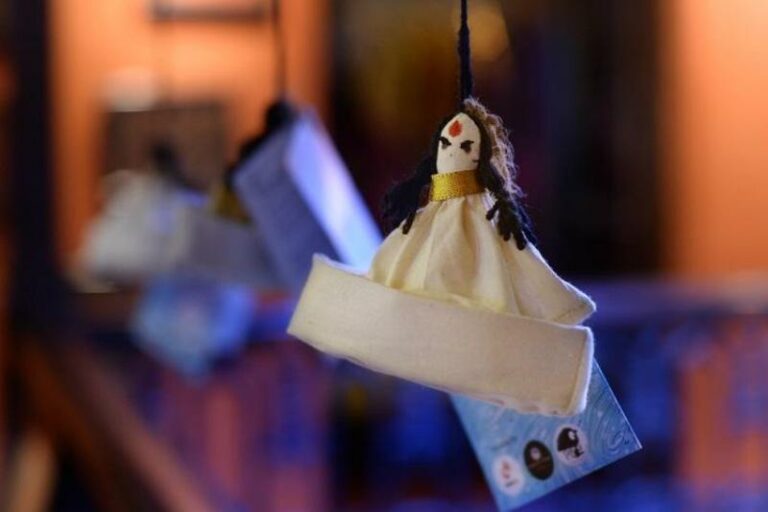 The Chekutty Doll was one of the mascots for the Bhoomika Initiative. These dolls were made from the pieces of cloth left over after the devastating 2004 Kerala Tsunami. They represent being strong in the face of trouble.
Even though they had scars and stains, each Chekutty doll represented a flood survivor. This made each doll a unique and essential part of the initiative.
Sobha Viswanath loves sarees very much and wears them all the time. She often wears outfits she made herself and showed them off on social media and at different events.
Sobha was the first Pinkathon ambassador from Kerala. She was a big part of bringing the event to the state. She has run in the marathon in different cities more than once.
She stands out because she runs barefoot in a saree to promote handloom. She was allowed to make clothes for Sophia, the world's first AI human.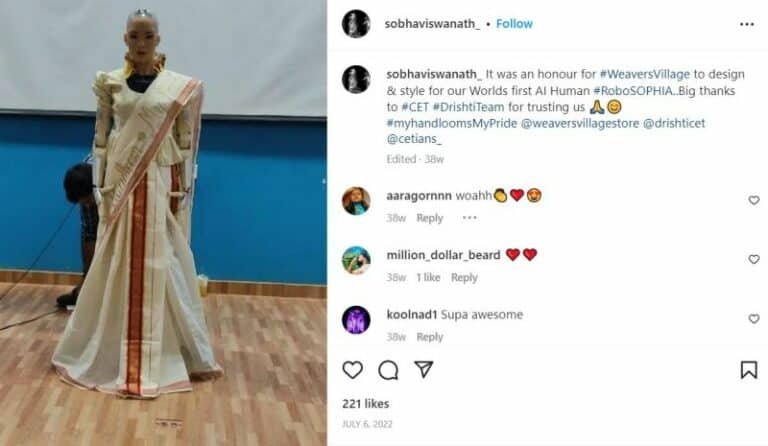 ---
Sobha Viswanath Social Activism
Sobha works closely with many organizations that help people. On September 27, 2019, she joined the Advisory Board for the Jyothirgamaya Foundation, which was started in 2015 by an Indian community service worker named Tiffany Brar.
Sobha became a member of the founding board of Ashtamudi, a non-profit organization in Thiruvananthapuram, Kerala, on September 1, 2020. Sobha started working as a director at Balaramapuram Handlooms Producers Company on January 19, 2022. She is also a Trustee on the Board of El Shaddai Charitable Trust, a non-profit organization in Goa that empowers women, youth, and children living in slums through skill-building, education, and livelihood programs.
---
Sobha Viswanath Bigg Boss Malayalam Season 5
She was a contestant on the fifth season of "Bigg Boss Malayalam" in 2023. The show was shown on Asianet.
---
Sobha Viswanath Controversy
The Narcotics Control Bureau (Ncb) arrested Sobha on January 31, 2021, because they found 480 grams of ganja in her clothing store in Thiruvananthapuram, Kerala. Later, she was released on bail because the amount found was less than one kilogram. Sobha asked for help from the Chief Minister of Kerala and the Director General of Police.
As a result, the case was sent to the Thiruvananthapuram Crime Branch. The investigation found that Harish Haridas, a businessman in the UK and the son of the founder of Lords Hospital, had set up the whole thing because she had turned down his marriage proposal.
The Crime Branch Team, led by Deputy Superintendent S. Amminikuttan, found a CCTV video that showed a maid who worked in Sobha's store acting suspiciously. After the police arrested the maid, she told them that a former worker named Vivek Raj was involved.
---
Stay in the loop with our latest news by following us on Twitter.