No other industry in India use comedy in the films better than Malayalam cinema. Film lovers are very fortunate to laugh out loud by watching some of the classic scenes enacted by our comedy artists. They are so skillful that they are very capable of performing any kind of roles at ease. In some films, they amuse the audiences with their subtle comedy performances and in some with slapstick comedies. Here we list the legendary comedy actors of Malayalam film industry so far.
1. Jagathy Sreekumar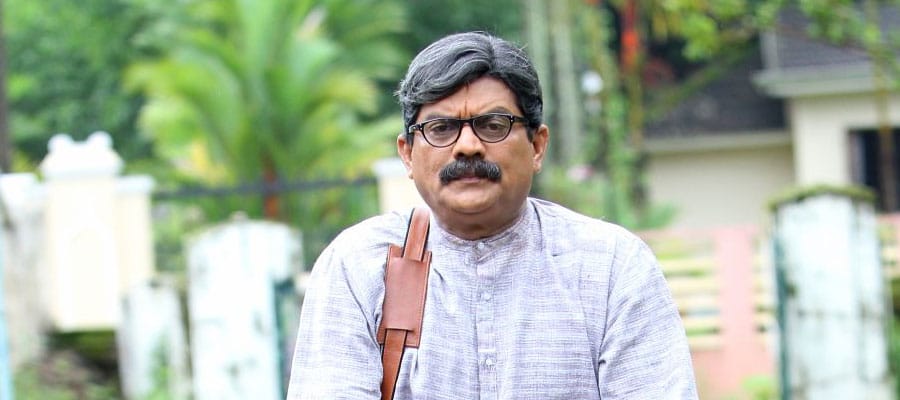 Jagathy sreekumar is undoubtedly the greatest comedy actor ever acted in Malayalam cinema. His versatality and comic timing sets him apart from other great comedians in his era or before it. Jagathy started to act in dramas from his younger age. He acted in 1955 malayalam movie 'Achanum Makanum' as a child artist. While working in Madras (now Chennai) as a Medical representative, he got a chance to act in a comic role in J. Sasikumar's Chattambi Kalyani (1975) and rest is history. He acted over 1100 films in his career so far. Many of his comedy dialogues are most commonly used phrases in the real life of each Malayali, which tells the impact of this legend in our lives. His famous dialogues, 'Kittiyaal ootti, illenkinkil chatti..', 'Njaanalla, ente garbham ingane alla..', 'Velakkari aayi irunnalum nee en mohavalli' and 'Kuttimama njaan njetti mama' are popularly used by people.
2. Adoor Bhasi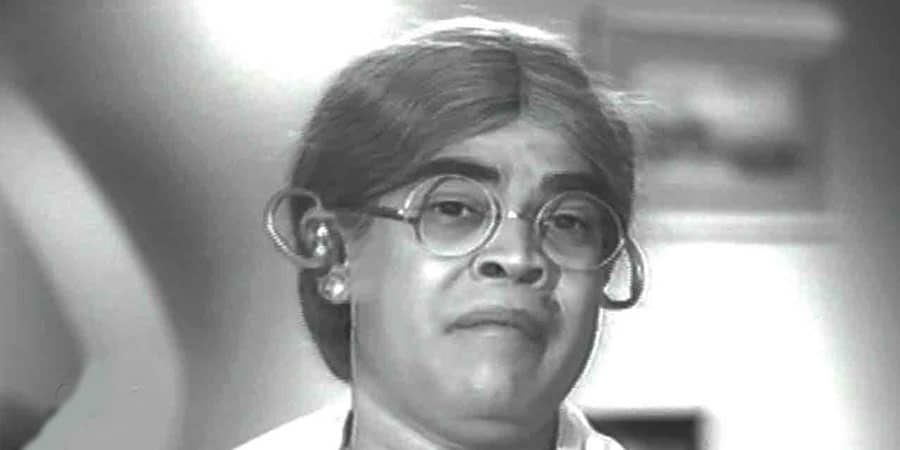 Adoor Bhasi is considered as the first truly great comic genius of Malayalam cinema. He was a mutli talented artist who had inborn talent in literature and acting. For some of the films he wrote the comedy scenes and comic songs. There was a time when audiences goes berserk when they see Bhasi in the screen. He was one of the highly sought-after actors of 1960s-70s. Though comedy was his forte, he was considered as the one of the finest actors to do character roles. He started his film career by acting in 1952 Malayalam movie Thiramala, directed by Vimal Kumar and PRS Pillai. Raagam Anuragam (1991) was his last film. He was paired with Sreelatha Namboothiri in more than hundred films.
3. SP Pillai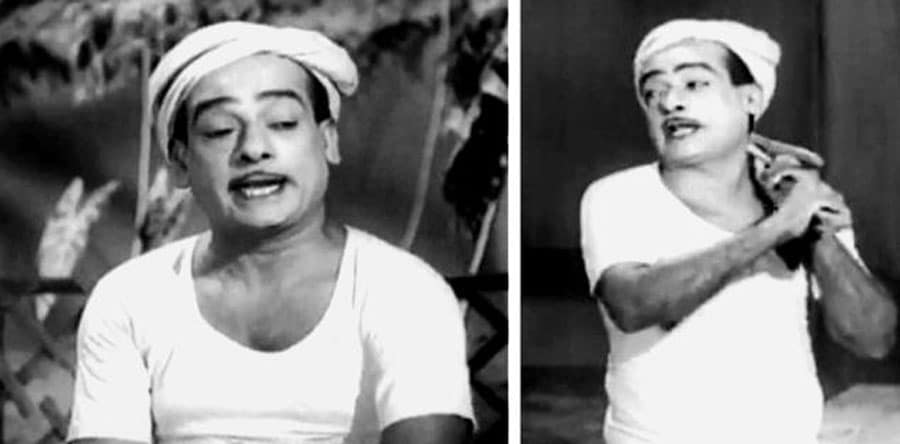 Once Thakazhi Sivasankara pillai called SP Pillai as Kerala Chaplin because of his tough childhood and unhappy past. But this wizard had eradicated unhappiness from many lives by his acts. He was the first perfect comedian in Malayalam cinema. He started his acting career in 1952 film Nalla Thanka, which was the first Mega hit Malayalam movie. After that he was an integral part of Malayalam cinema until his death. His incredible variety and range in delivering comic performances were stand out. Actress Manju Pillai is his granddaughter.
4. Kuthiravattom Pappu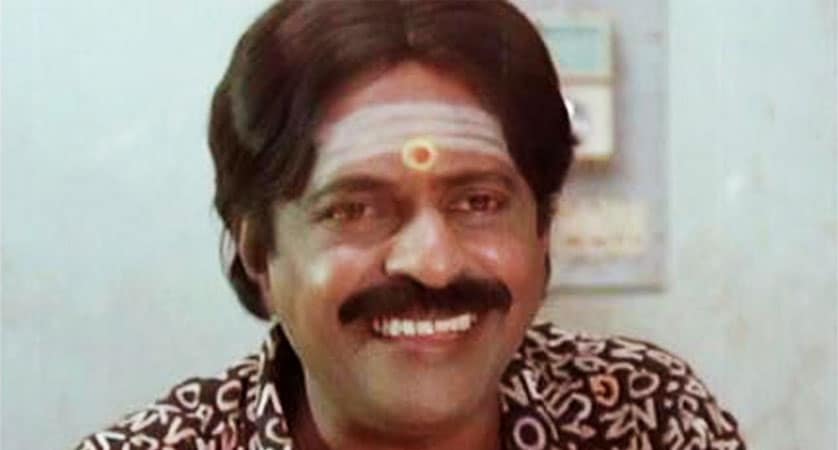 Kuthiravattom Pappu is famous for his unique style of acting and delivery of dialogues in Kozhikkodan styles. He was very capable of grasping the characters and present in his own way. He along with Jagathy and Mala formed a triumvirate that amused Malayalam audiences a lot in 1970s and 80s. His famous 'Tharasserry Churam' dialogue in 'Vellanakalude Naadu' became a cult comic piece. His comic performances in the films like Minnaram, Mazha Peyyunnu Maddalam Kottunnu, Loose loose arappiri loose,Thenmavin Kombathu, Manichitra thazhu  were memorable. 'Taski Viliyeda' and 'Ippo Sheriyakkitharam' are his iconic dialogues which are widely used in daily life.
5. Mala Aravindan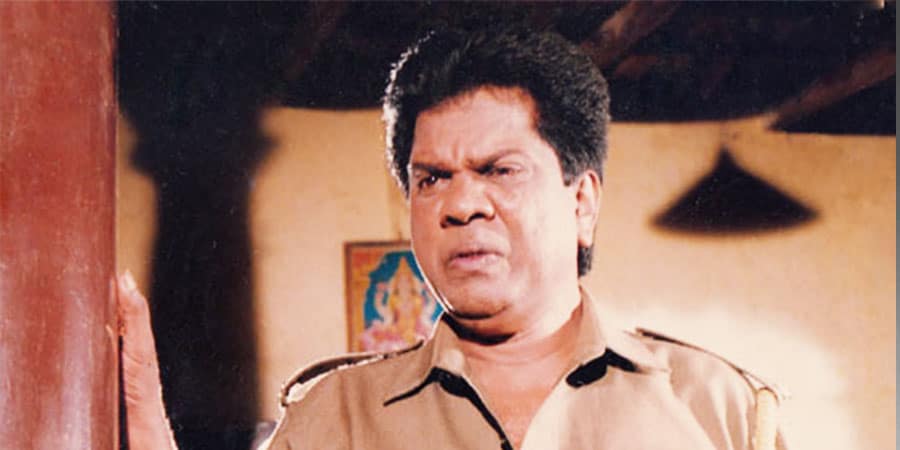 Mala Aravindan was a special genre of artist who let the audience to laugh by his goofball body language and impeccable sense of timing. He was one of the rare tabla player among the Malayalam cinema artist. It was seen in his performances as well. After playing some uncredited roles in the films, he got a notable role in the 1968 movie 'Thokkukal Kadha Parayunnu'. During the initial stages of his career, the Pappu-Mala-Jagathy trio was a guaranteed crowd-puller among Malayalam film audiences. He was famous for his different acting techniques which included gestures, vocal variations and his unique laughing style.
6. Mammukoya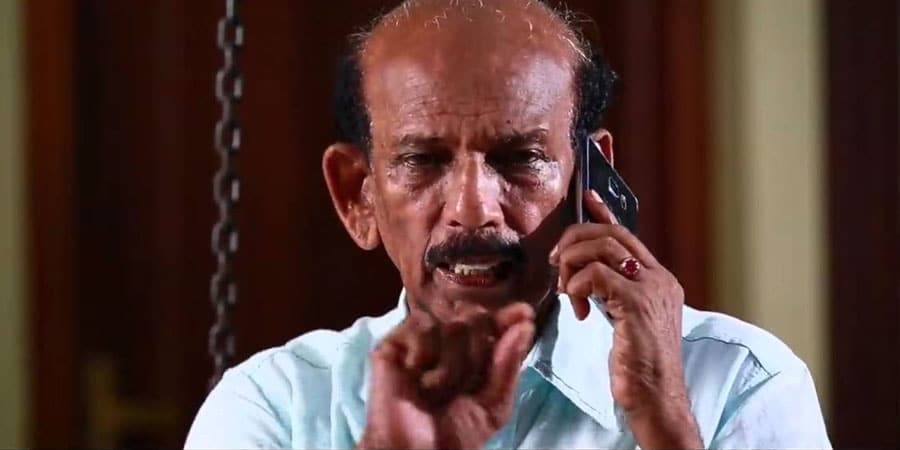 Mammukkoya is another comic actor who won the heart of Malayalees with a sincere toothy grin and mappilla dialect. He has acted over 450 films over three decades, many of his comedy roles are already etched in the history of Malayalam cinema and lives of many Malayalees. His performances as Gafoor in Nadodikkattu, Hamsakoya in Ramji Rao Speaking, Pothuval in Sandesam and small, but notable roles in many other movies were highly appreciated by the audiences. His dialogue 'Kunchacko Boban alle' from the movie Ustad Hotel has been widely used in social media nowadays.
7. Bahadoor
Bahadoor, who was known for his simple acting methods in comic roles, was considered as one of the strong pillars of Malayalam comedy from 1950s. It was a delight to watch Adoor Bhasi- Bahadoor combo performing in the silver screens. Both of them made the genre comedy more popular. He made his debut in 1954 Malayalam movie Avakasi. His role in Padatha Painkili had given him the break in the industry. He was very generous in real life. Lohitadas directed Joker (2000) was his last movie, in which he was playing the role of a mentally unstable veteran joker, Abukka.
8. Innocent
Innocent Vareed Thekkethala  commonly know as Innocent is another comedy actor who excelled in Malayalam cinema with a deft touch with comedy that is aided with dialogue delivery in an accent typical of Thrissur. He has been part of many of movies directed by ace directors of Malayalam like Priyadarshan, Satyan Anthikkad, Fazil and Kamal. He has delivered memmorable comic performances in many films, including Kilukkam, Manichitrathazhu, Ramji Rao speaking, Kalyanaraman, God father,  Pranchiyettan and the saint to name a few.
9. Kalpana
This list will be incomplete without the late actress Kalpana. She was known as the Lady Jagathy, for her ease and fineness in portraying comic roles. Her combination roles with Jagathy Sreekumar was widely accepted by audiences. It was believed that she was one of the rare actress who can compete with Jagathy in the comic scenes. She has delivered innumerable moments to cherish in many films such as Dr Pasupathy, Kabooliwala, Gaandharvam, Kudumba Vishesham, CID Unnikrishnan BA, B.Ed, Kudumbakodathi, Ishtam.
10. Salim Kumar
Salim Kumar may not be fit into the club of above mentioned artists. Because of his memorable comic roles and acceptance of his famous dialogues in the current generation shows him how he is placed above many of his contempories. He is well known for his slapstick and parodied characters. His performances in the films like Meesa Madhavan, Kalyanaraman, Thenkasipattanam and Ayaalum Njaanum Thammil are highly acclaimed by the audiences. He is the only actor in Malayalam to bag Best Actor, Second Best Actor and Best comedian awards so far. Many of his dialogues from Meesa Madhavan, Kalyanaraman are widely used in social media.
There are many actors who we failed to mention in the top ten. It does not mean that they are not competetive actors in comic roles. KPAC Lalitha, Alumoodan, Sankaradi, Mohanlal, Jayaram, Dileep, Jayasurya, Harisree Asokan, Kalabhavan Mani, Jagadish, Mukesh, Indrans, Siddique, Kochin Haneefa, Suraj Venjaramoodu, Aju Varghese and Philomina proven many times that they are well versed with comedy.