From the film's early stages, fantasy ghost-related movies are favorite subjects. The Malayalam industry produced its first real horror movie in 1964 in the name of Bhargavinilayam. Our religious beliefs and fantasy stories have been the subject of many Malayalam horror movies. Another horror movie will be released soon; let us check some of the great Malayalam Horror Movies in the Malayalam film industry.
Best Malayalam Horror Movies
1. Bhargavinilayam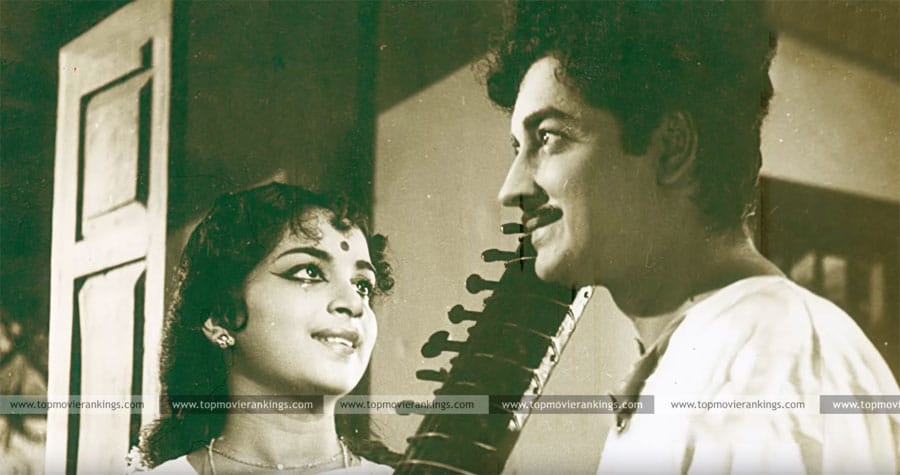 Bhargavinilayam was the first horror movie in Malayalam, which was not terrific. The film had a soft and romantic touch, even though the story spread horror. The songs in the movie were more notable and remain evergreen. The film narrates the story of a novelist who comes to stay at a haunted house and realizes that a ghost (Pratham) exists there. The novelist tries to find the ghost's story, Bhargavi, and he writes a story about her.
Cast: Prem Nazir, Madhu, Vijaya Nirmala
2. Lisa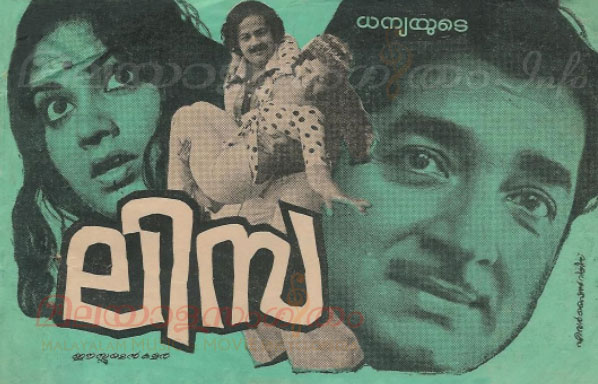 Lisa was one of the scariest horror movies made in Malayalam. The movie changed the style of horror films in Malayalam. Scary films were made less in Malayalam, but Lisa was one among those. Seema played the title role in the movie, and as the movie was a successful hit, director Baby created the second part', Veendum Lisa.''
Cast: Prem Nazir, Jayan, Seema, Vidhubala, Jayabharathi
If you're looking for something similar to the above article, look at this list of shows:
3. Yakhshagaanam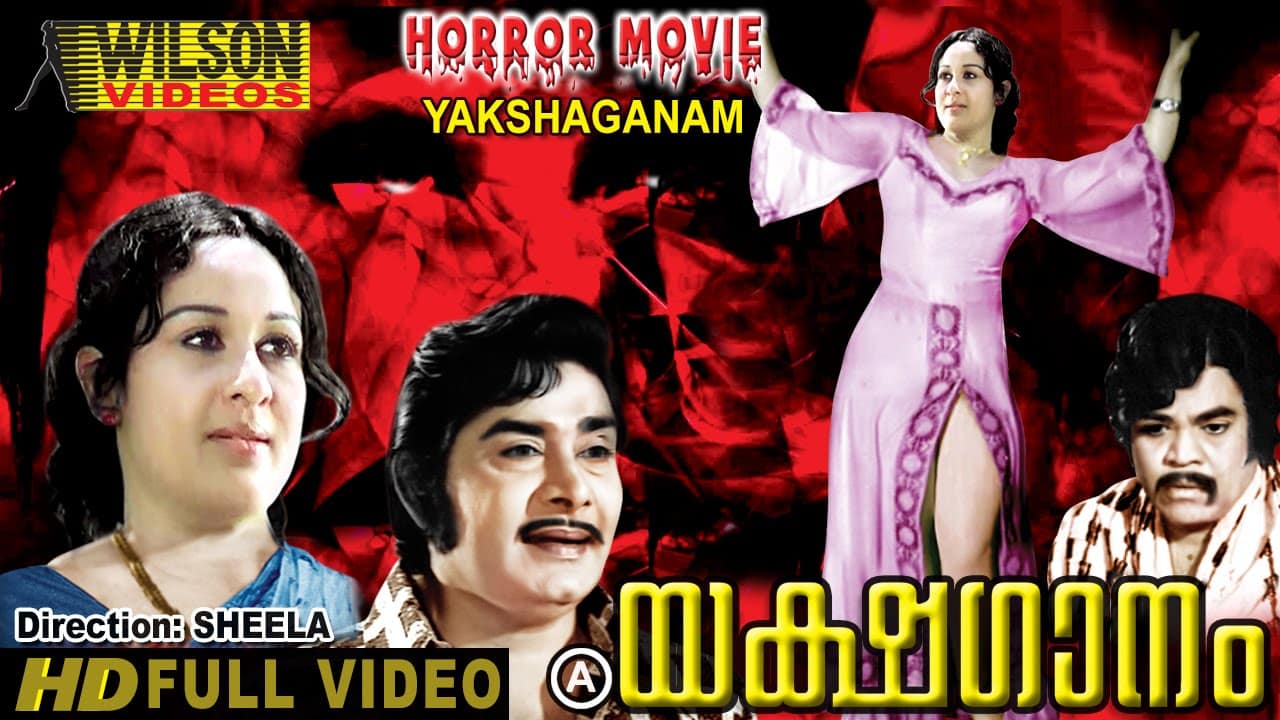 Yakshagaanam was a movie directed and starred by actress Sheela. The film was remade in Telugu and Tamil and was again made in Tamil recently as 'Aramanai.' It has a famous song, 'Nisheedhinee Nisheedhinee,' sung by S. Janaki.
Cast: Sheela, Madhu, Adoor Bhasi, Thikkurissi Sukumaran Nair
4. Sreekrishnaparunthu
A horror-filled superstitious movie that shook all audiences was Sreekrishnaparunthu. Mohanlal played the role of a tantric, Kumaran, and he did his part extraordinarily. Kumaran hails from a viral traditional tantric family. He falls into harmful deeds and worships negative spirits. He finally dies due to his ill words and mantras.
Cast: Mohanlal, Pavithra, Bindu Desai, Jagathy
5. Yakshi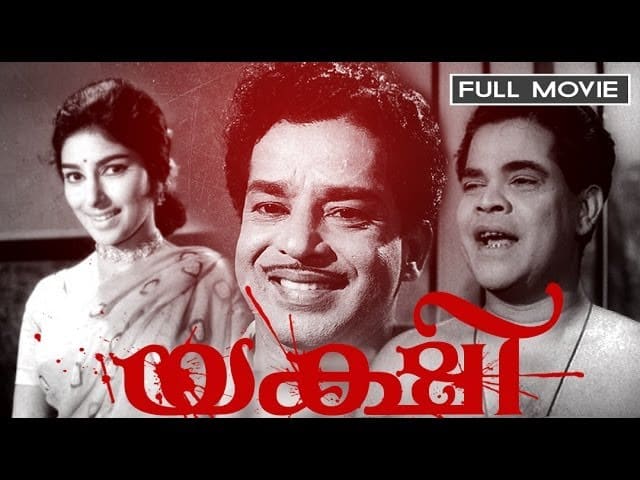 In 1968, K.S. Sethumadhavan made Yakshi binspired by the novel by Malayatoor Ramakrishnan of the same name. Satyan and Sharada played lead roles in the film, depicting the story of a college lecturer, Sreenivasan, whose face was disfigured by acid in an experiment at the college lab. He loses all hope in life and starts researching ghosts. He accidentally meets a beautiful woman, Ragini, and she falls in love with him. They married, but he started doubting her as a ghost (Sakshi). He finally kills her and surrenders to the police.
Cast: Sathyan, Sharada, Sreelatha Namboothiri, Adoor Bhasi
6. Aakasha Ganga
Aakasha Ganga, released in 1999, tells the story of a ghost named Ganga. Late actress Mayoori has done this role. It means the love affair of Ganga with a member of a royal family, but his family kills her. She was pregnant at the time of death and came back to take revenge against each man in this royal family. Divya Unni, Riyas, and Mukesh also acted in this movie.
Cast: Divya Unni, Mayoori, Riyas, Mukesh
7. Vellinakshatram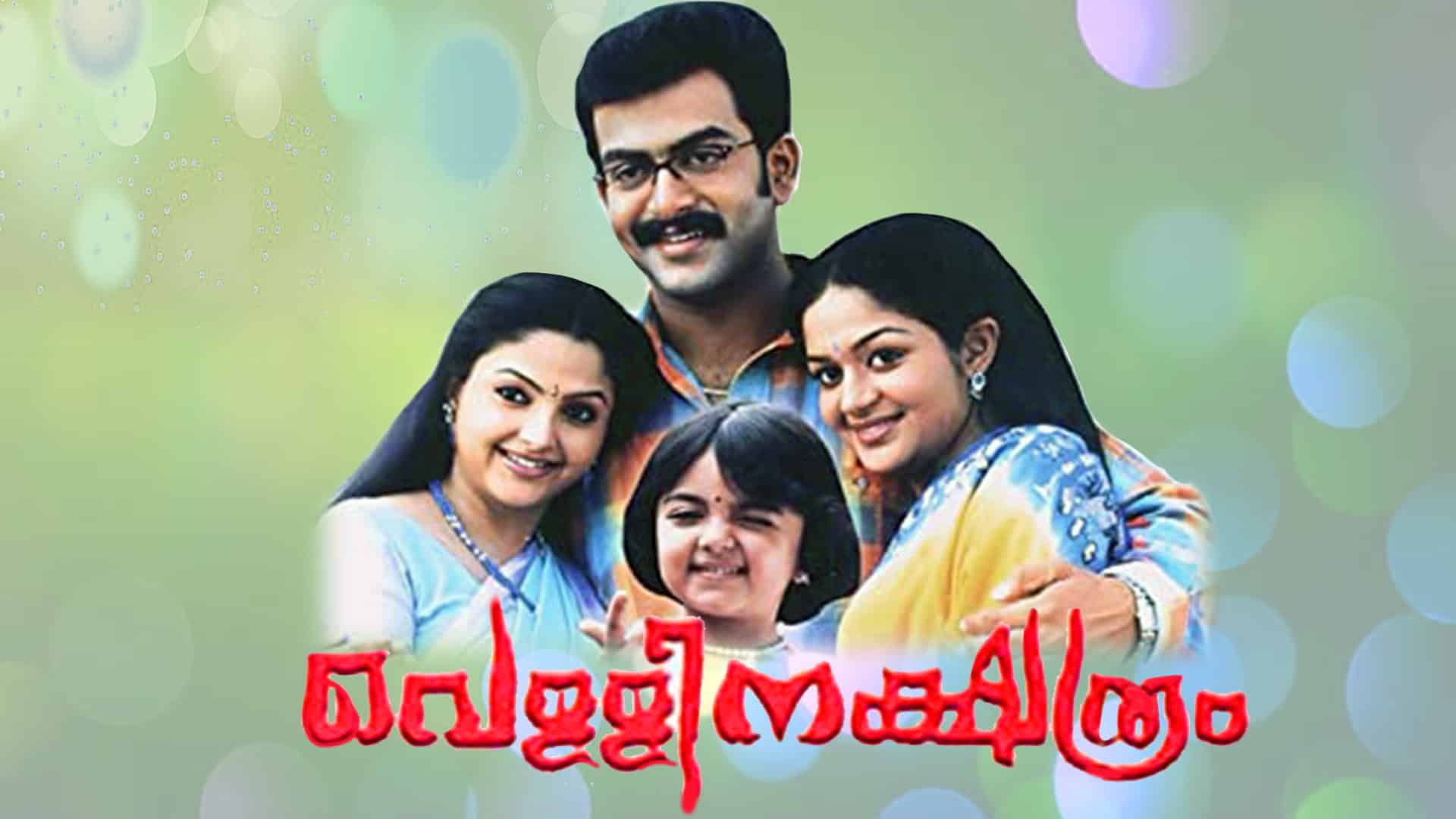 Vellinakshatram was a horror movie starring Prithviraj, Meenakshi, and Taruni Sachdev in the lead and double roles. Vinayan directed the film, which narrated the story of Vinod, who marries Aswathy from the royal family, but she dies mysteriously during delivery. When their daughter Ammu grows up, Vinod finds a girl (Indu) to take care of her. He falls in love with Indu, and later, his relatives find that Vinod, Indu, and Ammu have a past life relationship, and Indu and Ammu have reborn to take revenge on a member of the royal family.
Cast:  Prithviraj, Jayasurya, Meenakshi, Jagathy, Taruni Sachdev, Karthika
Conclusion
Malayalam cinema has produced many horror movies that are both spine-tingling and thought-provoking. From classic films like Manichitrathazhu to modern-day thrillers like Ezra, these movies have left us scared and made us appreciate the art of storytelling. With each passing year, Malayalam horror movies are improving in production value and content, making the audience crave more. So if you're a fan of horror movies and haven't explored the world of Malayalam cinema yet, it's time to add these gems to your watchlist. Trust us; you won't be disappointed!
Are You A Fan Of Entertainment News? Follow Us On  Twitter To Be In The Know About The Latest Happenings In The Industry And Get Access To Exclusive Content You Won't Find Anywhere Else.