Many Malayalam Movies Shot At Famous Religious Places due to the importance of religion in our culture. Our film artists often take inspiration from epics or historical events to make movies. Here topmovierankings.com lists some of the film shot at religious locations.
9 Malayalam Movies Shot At Famous Religious Places in Kerala
1.Sree Guruvayoorappan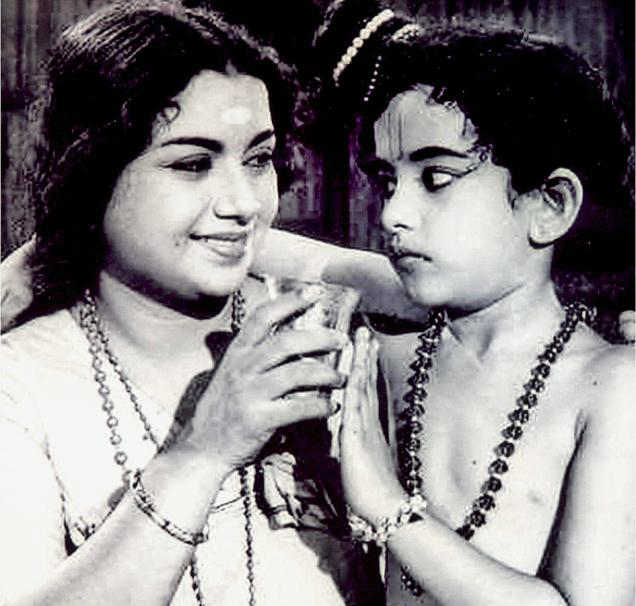 Sree Guruvayoorappan is a film directed by S. Ramanathan. The film, released in 1964, starred  Kaduvakulam Antony, Thikkurissi Sukumaran Nair, Kamala, Kedamangalam Sadanandan, Prem Nawas, Ambika, S. P Pillai in lead roles. The movie was about the Guruvayur temple and the stories of devotees. Guruvayur temple, located in Guruvayur, Kerala, is an ancient Lord Krishna temple. In 1972, a movie was released under the same name, directed and produced by P. Subramaniam, and starred  Sharada, Kaviyoor Ponnamma, Thikkurissi Sukumaran Nair, and Jose Prakash in lead roles.
2. Chottanikkara Amma
Chottanikkara Amma is a movie based on the famous Goddess Bhagavathy temple in Chottanikkara near Ernakulam, Kerala. The film, directed by Crossbelt Mani, stars Srividya, Kaviyoor Ponnamma, Adoor Bhasi, Hari, Cochin Haneefa, Unnimary, and Balan K Nair in lead roles. The movie, released in 1976, was written by Nagavally R. S Kurup.
3. Padmavyooham (2012 film)
Padmavyooham is a directional venture by Bijoy P. I. and produced by some IT professionals of Techno Park. The movie is about the mystery of Trivandrum's famous Sree Padmanabhaswamy Temple. The film describes the idol's design, the temple's riches, the ideas behind the temple's construction, and the significance of the placement of the model of Lord Vishnu, etc. Sree, the Drum is a famous Lord Vishnu temple in which the principal deity Vishnu is enshrined in the "Anantha Sayanam" posture.
If You're Hungry For More Content About Your Favorite Actors, Feast Your Eyes On These Additional Articles We've Cooked Up For You!
4. Paadha Mudra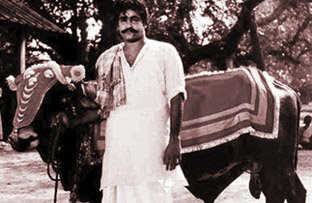 Paadha Mudra was a movie starring Mohanlal, Seema, Nedumudi Venu, and Mala Aravindan in lead roles. Mohanlal appears in double parts, as father and son, in the film directed by R. Sukumaran, released in the year 1988. Oachira Parabhrama Temple is given much importance in the movie, and Mohanlal plays the character of a man who hails from Oachira and walks around with Oachira Kala. Oachira temple is a famous Parabrahma temple in Oachira, Kollam, also known as Dakshina Kashi. The temple does not have a particular deity or idol worship and does not have a Sreekovil.
5. Sabarimala Ayyappan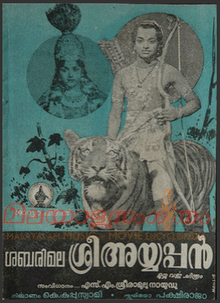 Sabarimala Ayyappan is a movie starring Thikkurissi Sukumaran Nair,Kottarakkara Sreedharan Nair, Padmini, Ambika Sukumaran and S. P. Pillai in lead roles. Shri Ramulu Naidu directed the film, released in the year 1961du. The movie was released in Tamil with the same title. Sabarimala Ayyappan's story was portrayed in the film. Sabarimala Ayyappan temple is the most ancient Ayyappan temple in India. The temple on top of a mountain in Pathanamthitta has a great history and traditions.
6. Kodungalluramma
Kodungalluramma is a Malayalam movie released in 1968, directed by Kunchacko. The movie starred Prem Nazir, Adoor Bhasi and hikkurissi Sukumaran Nair in lead roles. The film narrated the story of Kodungallur Bhagavathi. Kodungallur Bhagavathi temple is a Bhadrakaali temple located in Kodungallur, Thrissur. Kannaki, Goddess Bhadrakaali, is worshiped there.
7. Amen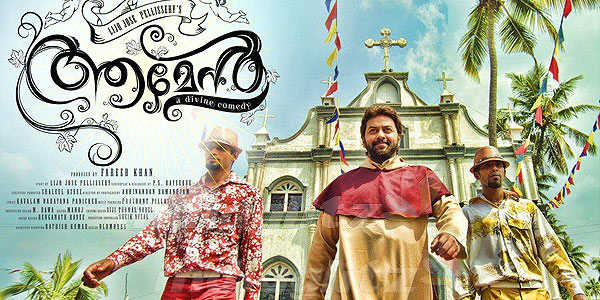 Amen is a Malayalam movie released in the year 2013. The movie starring Fahadh Faasil, Swathi Reddy, Indrajith, Kalabhavan Mani, and Joy Mathew in lead roles, was directed by Lijo Jose Pellissery. The film, shot at a village in Kuttanad, portrayed the story of an ancient Syrian church in Kumarankari and the people living around the church. The movie also narrates the story of the saint who comes to save the land and the church from demolition.
8. Romans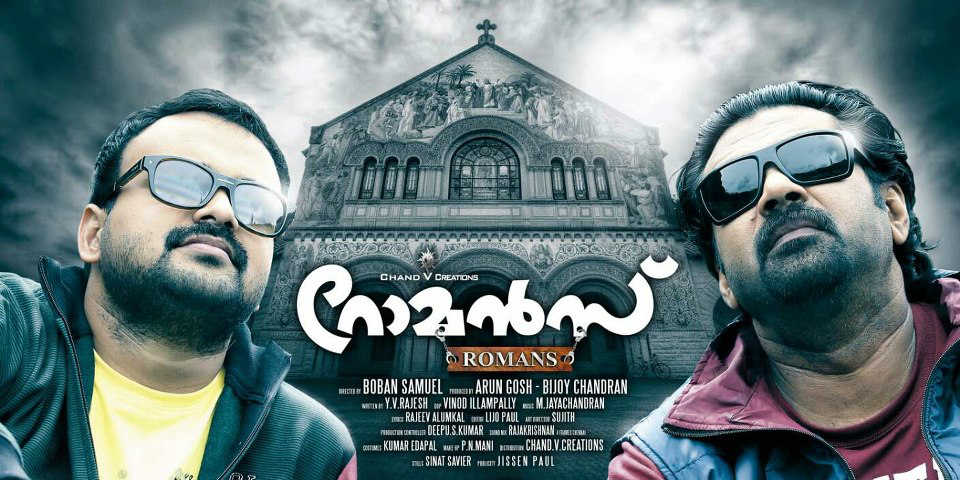 Romans is a Malayalam movie starring Kunchacko Boban, Biju Menon, Niveda Thomas, Lalu Alex, and T. G Ravi in lead roles. The movie, released in 2013, is directed by Boban Samuel. Besides the lead actors, an old church in Kodaikanal played an essential role in the film. Romans narrated the story about a church and the people living in that place. People in the surrounding believed some superstitions about the church, which were erased by two men who pretended to be priests.
9. Daivanamathil
Daivanamathil is a 2005 Malayalam movie directed by Jayaraj. Prithviraj and Bhavana played the lead roles in the film, narrating a Muslim family's problems related to the Babri Masjid's devastation, which affected Kerala Muslims. Babri Masjid, a mosque in Ayodhya, a city in Faizabad, was destroyed in 1992. The mosque was built in 1527 and was named after Bahur, the first Mughal emperor of India.
Conclusion
---
In conclusion, in recent years, Kerala's famous religious places have provided the perfect backdrop for some of the most iconic Malayalam movies. From the serene landscapes of Vaikom Mahadeva Temple to the grandeur of St. Mary's Forane Church, these locations have added an extra layer of authenticity and cultural richness to the films they featured in. As such, it is no surprise that filmmakers continue to flock to these sites for their productions, showcasing Kerala's unique blend of spirituality and cinematic artistry. Whether you are a movie buff or a pilgrim looking to explore Kerala's rich cultural heritage, these films are certainly worth checking out.
To Learn More About other Entertainment news, Follow Us On Pinterest. We Regularly Post Content Related To This Topic, As Well As Other Interesting Topics.