If you're looking for a movie that captures the actual-life experiences of its cast and crew, you'll want to check out some of these real-life stories made as Malayalam movies. From family dramas to love stories, these films take us on emotional journeys we might never have experienced. Whether they're based on actual events or adapted from popular novels, these movies will touch your heart.
Real-Life Stories Made As Malayalam Movies
Ennu Ninte Moideen is a 2015 release Malayalam movie starring Prithviraj Sukumaran and Parvathy in lead roles. The film is based on the true love story of Moideen and Kanchanamala. The real-life Kanchanamala had selected Prithviraj for the part of Moideen as she felt that Prithviraj looked like her love Moideen. R S Vimal directs the film.
#2. Neelakasham Pachakadal Chuvanna Bhoomi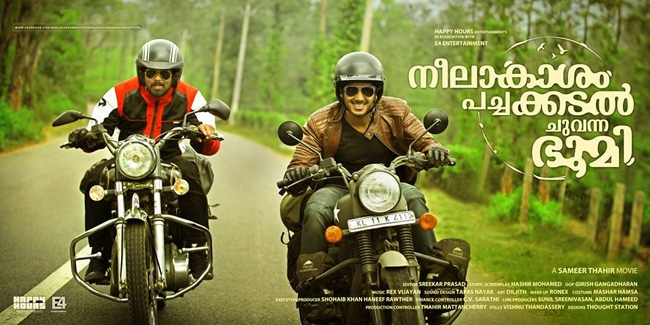 Neelakasham Pachakadal Chuvanna Bhoomi is based on a real-life story, but it's unknown to many people. The movie was presented realistically based on the actual-life incidents of the scriptwriter, Hashir Mohamed. Every sequence and person in the film was natural and what was seen by him in his life. The film is about the experience Hashir, and he just had to jot down from his memory. Dulquer Salman, Sunny Wayne, Bala Hijam, Joy Mathew, Ena Saha, etc., acted in the lead roles in the movie.
#3. Venal Odungathae
Venal Odungathe is a Malayalam movie directed by Sanjeev Sivan. The film is a true story of an old couple fighting for their dead son's semen. The couple from Ernakulam wanted to use the semen to have a surrogate child, to replace their dead son. Salim Kumar, Seema Biswas, and Bhagath played the lead roles in the film. Sanjeev was touched by the couple's story and decided to make it a movie.
#4. Devasuram
Devasuram, an ever-classic hit movie of Malayalam, directed by I V Sasi, was written by Renjith. The lead character Mangalassery Neelakantan, done by Mohanlal, was inspired by a real-life person Mullasserry Rajagopal, who died in 2002. The film was one of the highest-grossing Malayalam films of the 1990s. Mullasserry Rajagopal was a music lover.
#5. Alice: A True Story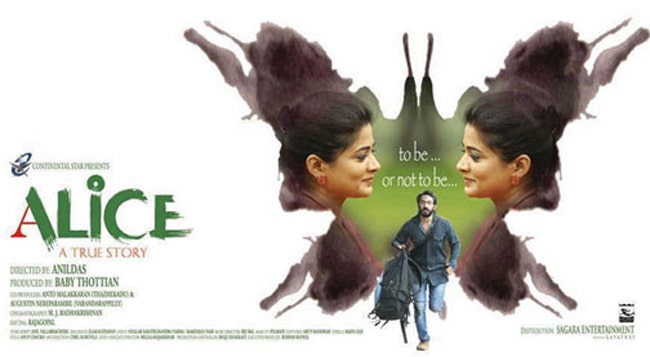 Anil Das's film Alice: A True Story is a real-life story about a girl searching for her identity. Priyamani played the lead role in the film. The movie is a psychological thriller, and the story is inspired by an incident that his friend encountered.
#6. Escape from Uganda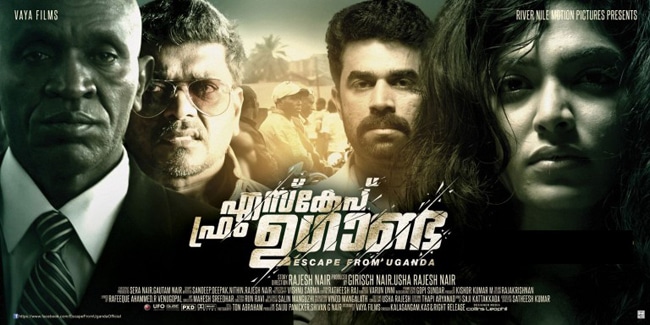 Not many know that Escape from Uganda is based on a true story. The incident was faced by one of the director's friends who got stuck in Africa. Rajesh Nair is the director of the film starring Rima Kallingal, Vijay Babu, and Mukesh in lead roles.
#7. Celluloid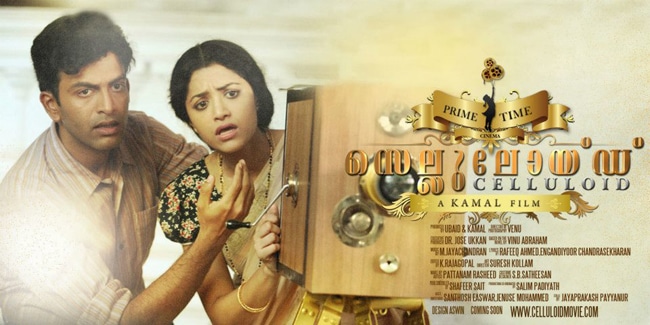 Celluloid is a biography of the first filmmaker of Malayalam, J. C. Daniel, also known as the father of Malayalam cinema. Prithviraj Sukumaran and Mamta Mohandas played the lead role in the movie of J C Daniel and his wife. The film, directed by Kamal, narrated the life of J C Daniel and the struggle he took to make his first movie and its related issues.
#8. Ivan Megharoopan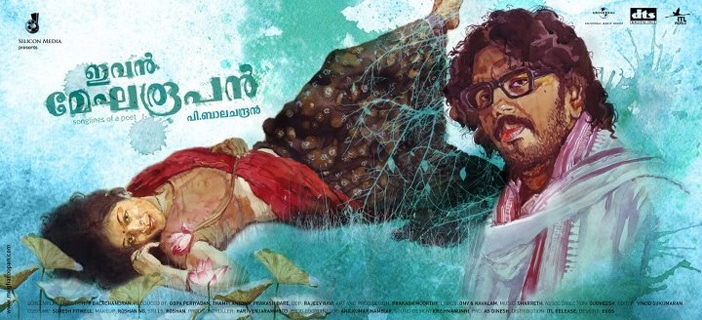 Ivan Megharoopan was a Malayalam movie based on the biography of Malayalam poet P. Kunjiraman Nair. Prakash Bare, the movie's producer and player, played the role of K P Madhavan Nair (P. Kunjiraman Nair). Ivan Megharoopan is P. Balachandran's debut film as a director, and Padmapriya, Shwetha Menon, Remy Nambeesan, Anumol, Jagathy Sreekumar, etc. also played essential characters in the movie.
If You're Hungry For More Content About Your Favorite Actors, Feast Your Eyes On These Additional Articles We've Cooked Up For You!
#9. Traffic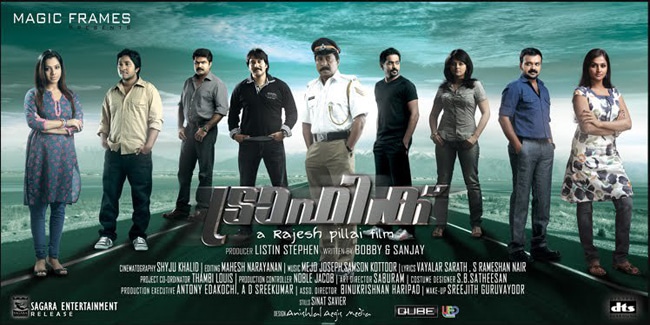 Traffic, directed by Rajesh Pillai, was written by Bobby and Sanjay. The movie was made of inspiration from a true incident that occurred in Chennai. The Tamil Nadu police successfully carried out a similar mission in a more complex Chennai city. Traffic was the first multi-narrated Malayalam movie that told the story of four connected persons. Sreenivasan, Rahman, Kunchakko Bobban, Asif Ali, Anoop Menon, Vineeth Sreenivasan, and Remya Nambeesan played the lead roles.
#10. Padheyam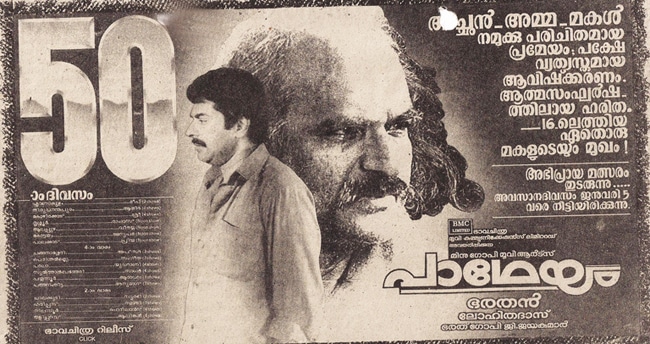 Padheyam was directed by Bharathan and written by Lohithadas. Most of the characters of Lohithadas are from real life, characters he met once or had heard of. Padheyam was said to be his own story. He once met a girl, and he asked her about her whereabouts. And it turned out that the girl was the daughter of Lohi's old-time fiancée (but not his). He later converted that into the movie Padheyam. Mammootty, Chippy, Lalu Alex, Nedumudi Venu, Bharath Gopi, and Sasikala played lead roles in the film.
#11. Yugapurushan
Yugapurashan is the real life story of Sri Narayana Guru. The story revolves around his life, teachings, and various events. R. Sukumaran directs the movie, and the movie was an ambition of the director from childhood. Thalaivasal Vijay played the role of Sree Narayana Guru, and prominent actors like Mammootty, Siddique, Babu Antony, Devan, and Navya Nair played lead roles in the film.
Conclusion
Watching movies and imagining what could happen is always fun; it's also great to learn about various cultures and their lifestyles through real-life stories. In the film 'Kochadaiiyaan," we know about the importance of preserving culture and heritage, while in 'Nannaku Prematho," we see a family dealing with the death of a loved one. These films not only entertain but also teach us something new.
To Learn More About other Entertainment news, Follow Us On Pinterest. We Regularly Post Content Related To This Topic, As Well As Other Interesting Topics.