Nobody needs to be told about Malayalam movies. Recently, many films from this industry have made a lot of money. Malayalam movies have fans all around the world, even among people who don't speak the language, whether they watch them online or in a theater. The actors who play prominent roles in movies are a big part of why they work.
At first, only Mammootty and Mohanlal were well-known to people who didn't speak Malayali. But good narratives in Malayalam movies have brought actors like Tovino Thomas, Jayasurya, Kunchako Boban, and others to the forefront. Here is a list of the top 16 best paid Malayalam actors in 2023.
Mohanlal: Rs. 8 crore – Rs. 20 crores per movie
He started out as a traditional bad guy, but now he is a well-known Malayalam actor in Kerala. Without question, Mohanlal is one of the best actors India has ever made. His list of movies is vast, his humorous roles are unmatched, and his unique way of speaking comes naturally. Few actors are able to play both serious and funny roles with the same ease. He has won the Padma Shri and the Padma Bhushan, which are the highest civilian honors in the country. He has also won five National Film Awards and many other awards, including Best Actor twice for Bharatham (1991) and Vanaprastham (1999).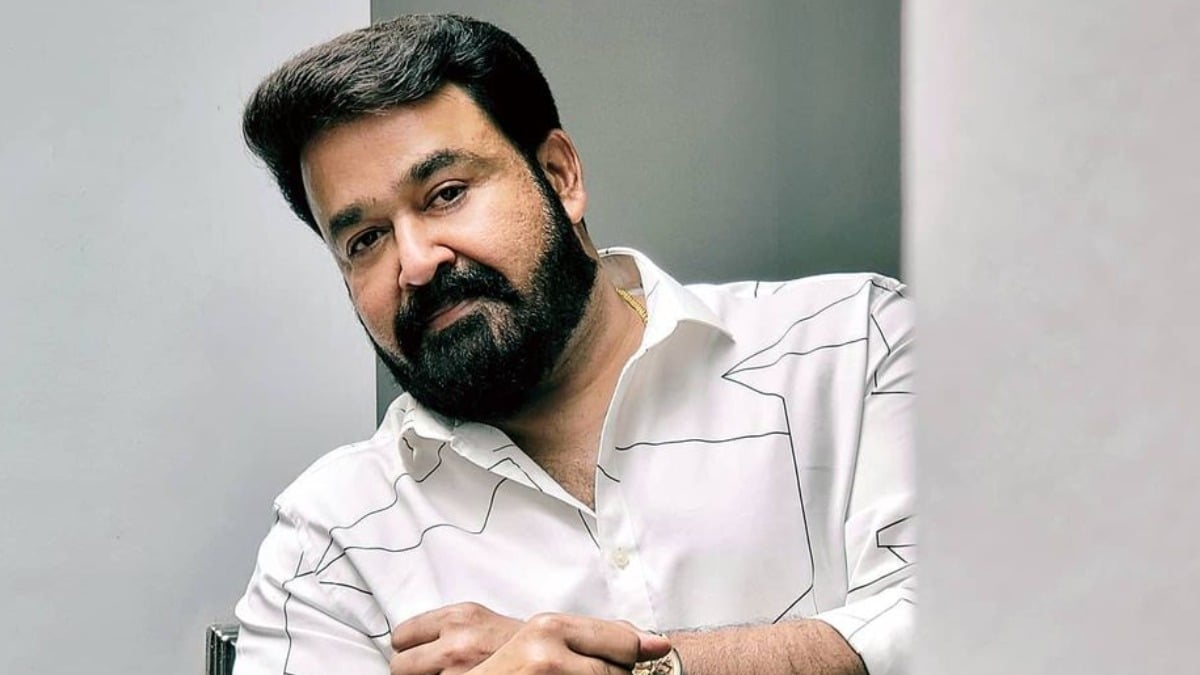 You can find some of the latest movies of Mohanlal from the list below:
2022
Bro Daddy
Aaraattu
12th Man
Monster
2023
Alone
Olavum Theeravum
Completed
Ram: Part 1 
Post-Production
Malaikottai Vaaliban
Filming
Barroz: Guardian of D'Gama's Treasure
Post-Production
Mammootty: Rs. 4 crores and Rs. 15 crore per movie
Mammootty, who is also known as Mammukka, got his first role in Anubhavangal Paalichakal as a young artist (extra) while he was still in college. Like Mohanlal, he became well-known and then went on to act in more than 350 movies. This three-time National Award winner has a list of super blockbuster films to his credit, such as Peranbu, Kerala Varma Pazhassi Raja, Aa Rathri, Oru Vadakkan Veeragatha, Adiyozhukkukal, Aavanazhi, Mahanayam, Dhruvam, Vatsalyam, The King, and Paleri Manikyam.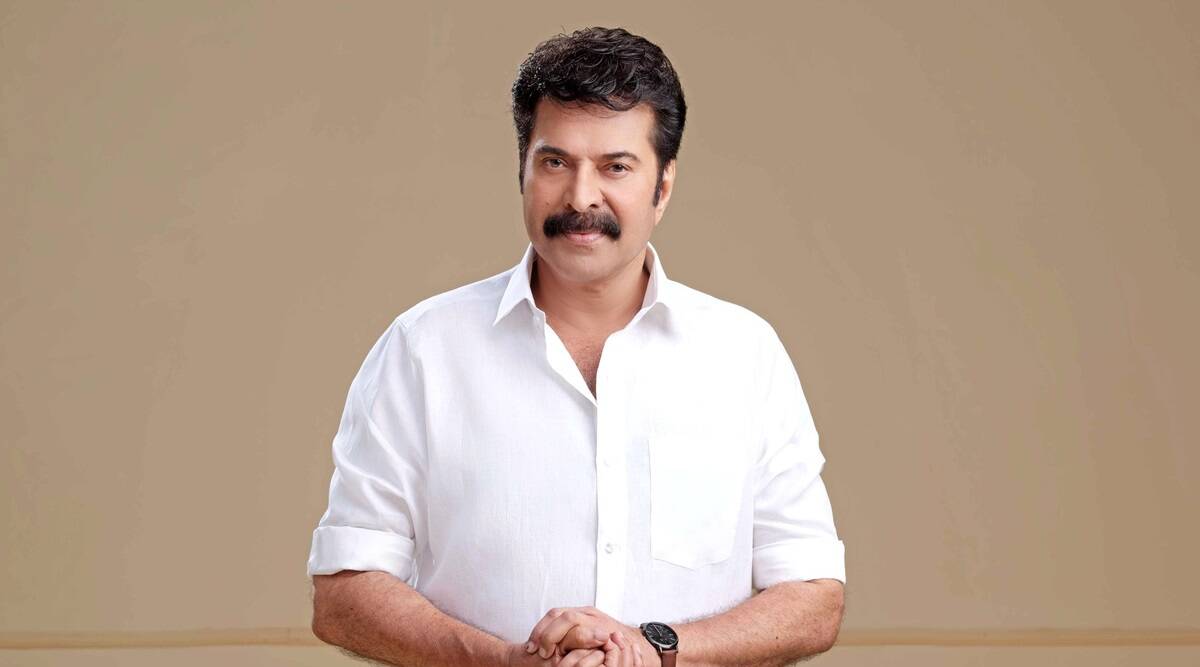 You can find some of the latest movies of Mammootty from the list below:
2021
The Priest
One
2022
Bheeshma Parvam
CBI 5: The Brain
Puzhu
Priyan Ottathilanu
Guest appearance
Rorschach
Also producer
2023
Nanpakal Nerathu Mayakkam
Also producer
Christopher
Kaathal: The Core 
Post-production; Also producer
Kannur Squad 
Filming
Kadugannawa Oru Yatra
Completed
Dulquer Salmaan: 3 to 8 crore rupees per movie
Dulquer Salmaan, also known as DQ, is the son of Mammootty. He has been in several Malayalam and Tamil movies. In 2018, he made his first Hindi movie, Karwaan, with Mithila Palkar. He has shown how good of an actor he is in many languages by choosing different scripts. Anjali Menon's movie Bangalore Days, which starred Dulquer Salman and Nivin Pauly, was a huge hit. His most recent movie, Kurup, came out on Netflix and got good reviews.
You can find some of the latest movies of Dulquer Salmaan from the list below:
2021
Kurup
Also producer
[123]
2022
Hey Sinamika
Tamil
Salute
Malayalam
Also producer
Sita Ramam
Telugu
Chup: Revenge of the Artist
Hindi
2023
King of Kotha 
Malayalam
Filming; also producer
Prithviraj Sukumaran: 3 crores to 7 crores for each movie.
Indian actor, playback singer, and producer Prithviraj Sukumaran, who goes by the name Prithviraj, is well known for his work in Malayalam films. He has also been in Hindi, Tamil, and Telugu movies. During his academic years, he was in a number of plays, skits, debates, and speech contests. In 2002, he was asked to be in Nandanam by director Ranjith. Prithviraj was in his second year of engineering when he got a lot of offers to work in movies. He decided to take a sabbatical from his studies. Lucifer, Koode, Ezra, City of God, Urumi, Nandanam, The Thriller, Aiyyaa, Driving License, Memories, Entu Ninte Moideen, and Puthiya Mukham are some of his most well-known movies.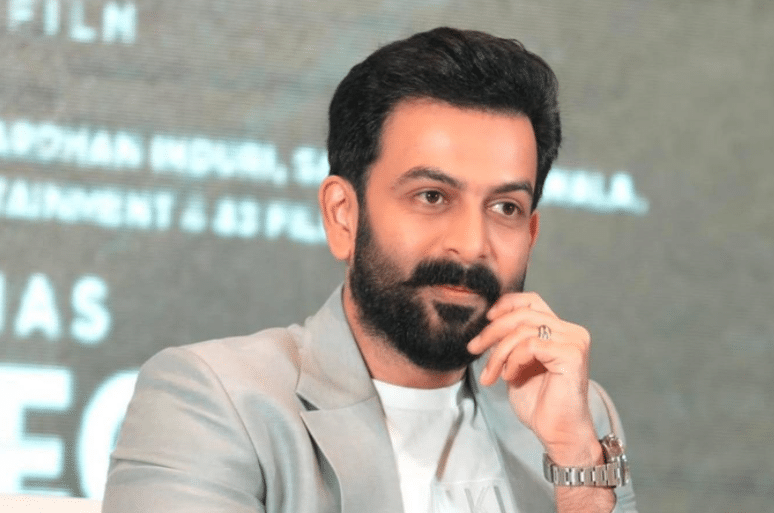 You can find some of the latest movies of Prithviraj Sukumaran from the list below:
2021
Cold Case
Kuruthi
Bhramam
Star
Cameo
2022
Bro Daddy
Jana Gana Mana
Kaduva
Theerppu
Gold
Kaapa
2023
Vilayath Buddha
Filming
Aadujeevitham 
Post-production
Fahadh Faasil: Rs. 3.5 crore and Rs. 6 crore per movie
Fahadh's first role was in his father Fazil's movie Kaiyethum Doorath when he was 19 years old. (2002). After his first movie ended badly, he moved to the United States. After a six-year break, he came back with the anthology film Kerala Cafe. (2009). He won the Kerala State Film Award for Best Actor and Second Best Actor for his work in Artist and North 24 Kaatham. His most important movies include Chaappa Kurishu, Diamond Necklace, 22 Female Kottayam, Amen, Artist, Annayum Rasoolum, North 24 Kaatham, Bangalore Days, and Iyobinte Pusthakam.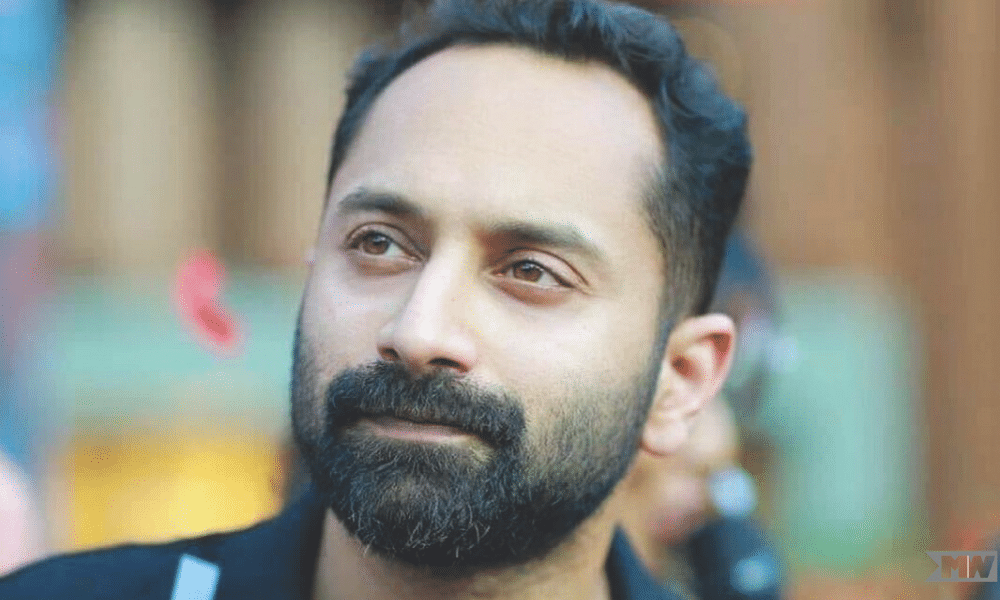 You can find some of the latest movies of Fahadh Faazil from the list below:
2022
Vikram
Tamil film
Malayankunju
2023
Paachuvum Athbhuthavilakkum 
filming
Hanuman Gear
Super Good Films production
Maamannan
Tamil film; filming
Paattu
Alphonse Puthren directorial
2024
Pushpa 2: The Rule 
Telugu film; filming
TBA
Dhoomam 
Hombale Films Production
TBA
Production No.1
"Romancham" FameJithu Madhavan directorial; filming
Nivin Pauly: 3 to 6 crore rupees per movie
Nivin Pauly has had a remarkable run for seven years. He is known as a Malayalam film superstar. His childhood heroes were Rajesh Khanna, M.G. Ramachandran, Kamal Haasan, Mammootty, and Mohanlal. He was in a local album Olive in 2003 while still in college. Nivin's debut movie role was in Malarvadi Arts Club, which Vineeth Srinivasan made. (2010). Because of how he did in his next movies, he was called the most promising young debutant.
Because of the success of movies like Neram, 1983, Om Shanthi Oshana, Bangalore Days, Oru Vadakkan Selfie, Premam, Action Hero Biju, and Jacobinte Swargarajyam at the box office, he soon became the most wanted young superstar in the Malayalam film industry by 2015. Nivin Pauly won the 45th Kerala State Film Award for Best Actor in 2015 for his roles in Bangalore Days and 1983.
You can find some of the latest movies of Nivin Pauly from the list below:
2021
Kanakam Kaamini Kalaham
Disney+ Hotstar film
2022
Mahaveeryar
Padavettu
Saturday Night
2023
Thuramukham
Yezhu Kadal Yezhu Malai
Post-production, Tamil film
Thaaram
Filming
Dileep Gopalakrishnan: 3cr to 5cr per movie
Dileep is a notable Malayalam film actor who is known for movies like Thilakkam (2003), Sound Thoma (2013), and Kunjikkoonan (2002). He is also a producer. He has done work as a mimic and as a director's assistant. After Maanatha Kottarathil gave him a big break, he quit his job to act full-time. His brother and right-hand man, Anoop, helped him start his production company, Grand Productions. He often works alongside Joshiy, Lal Jose, Rafi, Mecartin, and filmmakers.
You can find some of the latest movies of Dileep from the list below:
2019
Kodathi Samaksham Balan Vakeel
Subharathri
Jack & Daniel
My Santa
2021
Keshu Ee Veedinte Nadhan
Released on Disney+ Hotstar
2022
Thattassery Koottam
Cameo appearance
Voice Of Sathyanathan
Completed
2023
Bandra
Filming
Suresh Gopi: 2cr to 3cr  rupees for each movie.
Suresh Gopi's first movie role was in Odayil Ninnu, which he did as a young actor. (1965). He became well-known for portraying the "angry officer" in many action movies, but he stopped because he thought it was bad for young people.  "I am Bharathchandran IPS. Just keep it in mind!" – Gopi was a big hit in the movies because of a memorable line of dialogue written by Ranji Panicker for the film Commissioner, directed by Shahi Kailua, and came out in 1994. It solidified his status as one of the most important people in Malayalam movies. People liked his work in The Play of God (1997), Commissioner (1994), and the sequel to Commissioner, Bharathchandran I.P.S. (2005).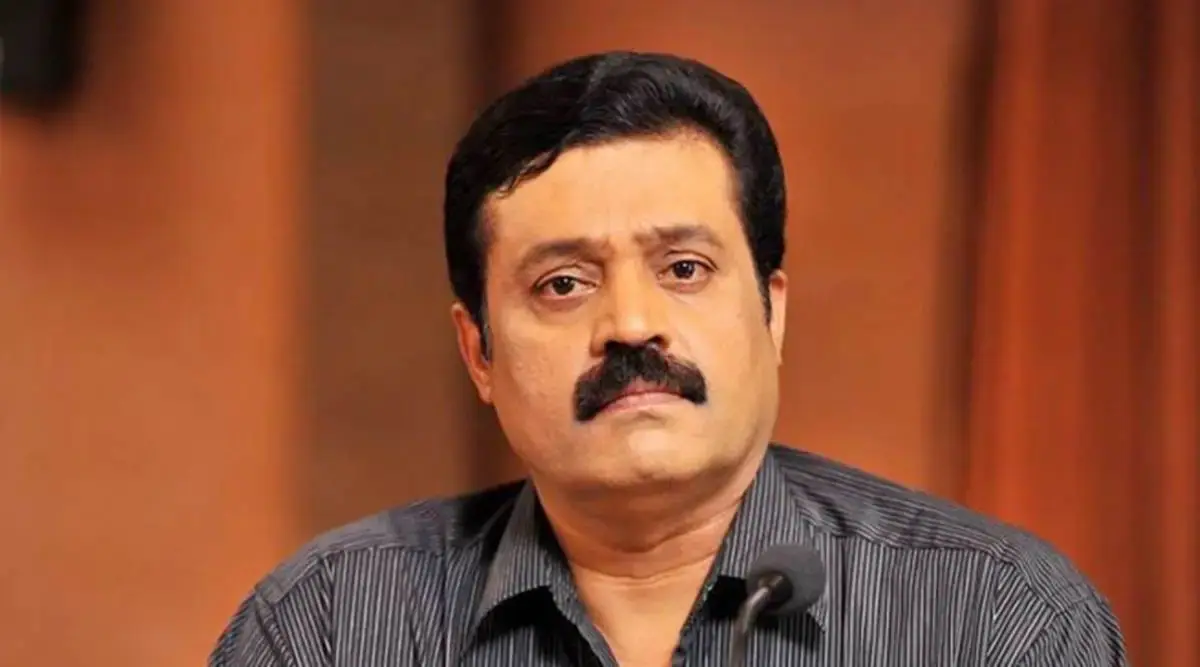 You can find some of the latest movies of Suresh Gopi from the list below:
2022
Paappan
Mei Hoom Moosa
2023
JSK
Filming
Ottakkomban
Pre Production
SG 251
Pre Production
Arun Varma Untitled
Pre Production
Highway 2
Pre Production
Haneef Adeni Untitled
Announced
Chinthamani Kolacase-2
Announced
Lelam 2
Announced
Tovino Thomas: 1.5cr to 3cr rupees per movie
Tovino's first movie was Sajeevan Anthikad's Malayalam film Prabhuvinte Makkal, which came out in 1995. (2012). In movies like ABCD (2013), 7th Day (2014), Ennu Ninte Moideen (2015), and Charlie (2015), he proved that he was one of the most talented performers. Critics praised him for his role in the 2016 movie Guppy, in which he played a big part. His next two movies, Oru Mexican Aparatha (2017) and Godha (2017) were huge hits at the Mollywood box office. Minnal Murali, his most recent movie on Netflix, was praised by both reviewers and spectators.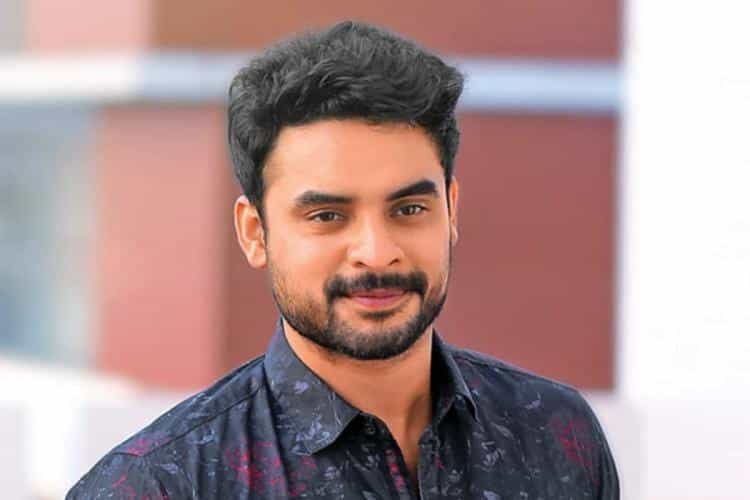 You can find some of the latest movies of Tovino Thomas from the list below:
Kunchako Boban: 1.5cr to 3cr per film
Kunchacko Boban is a Malayalam actor and producer better known as Chackochan. He has been in over 90 movies. He is the grandson of Kunchacko, the famous film producer who started Udaya Studios. Fazil introduced him to the Malayalam cinema industry with his first movie, Aniyathipraavu (1997), which also starred Shalini. At the time, this movie made the most money of any Malayalam movie. The Kerala State Film Award is one of his most important awards.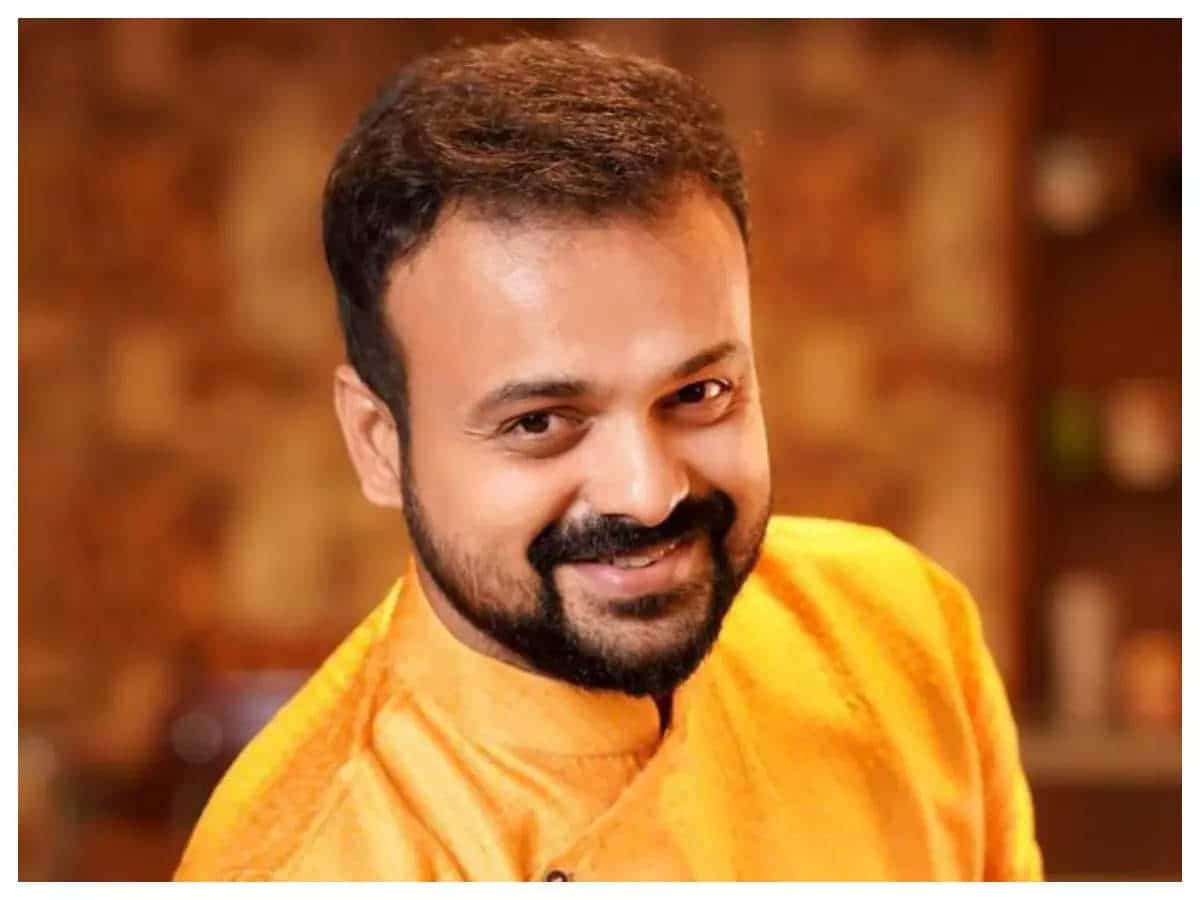 You can find some of the latest movies of Kunchacko Boban from the list below:
2022
Pada
Nna Thaan Case Kodu
Also producer
Ottu / Rendagam
Bilingual film in Malayalam and Tamil, Tamil Debut
Ariyippu (Declaration)
Also producer
2023
Pakalum Paathiravum
Enthada Saji 
Post Production
Chaaver
100th Film
2018
Cameo appearance
Padmini
Pre-Production
Aaraam Paathiraa
Announced
Grrr
Announced
Mariyam Tailors
Announced
Jayasurya: 1cr and 2cr for each movie.
Jayasurya was born on August 31, 1978, in Kochi, Kerala, India. Su Su Sudhi Vathmeekam (2015), Iyobinte Pusthakam (2014), and Njan Marykutty are some movies he has acted in or produced. (2018). Since January 25, 2004, he has been married to Saritha.
You can find some of the latest movies of Jayasurya from the list below:
2021
Vellam
Sunny
Direct OTT release, 100th Film
2022
Meri Awas Suno
John Luther
Padma
Voice only for Angel statue
Eesho
OTT Released
2023
Enthada Saji
Shoot Completed
Unni Mukundan: 50 lakhs to 2 crores each film
Unnikrishnan Mukundan Nair is best known in the film world as Unni Mukundan. Vikramadithyan, which came out in 2014, was Mukundan's next movie. It was a comedy-drama that premiered to good reviews and stayed in theaters for over 100 days. His career as an actor went on with movies like KL 10 Patthu (2015), Samrajyam II: Son of Alexander (2015), Fireman (2015), Style (2016), and Oru Muryam Vanthu Paarthaya (2016).
Achayans, a criminal comedy thriller in 2017, included Mukundan as one of the main characters. (2017). This movie was Mukundan's first time singing and writing lyrics. In 2020, Mukundan launched Unni Mukundan Films, his movie-making firm. His firm has made films like Meppadiyan (2022) and Shefeekkinte Santhosham. (2022).
You can find some of the latest movies of Unni Mukundan from the list below:
2021
Bhramam
2022
Meppadiyan
Also producer
Bro Daddy
Cameo
12th Man
Pyali
Cameo
Shefeekkinte Santhosham
Also producer
Malikappuram
Asif Ali: 75 lakhs and 1 crore for every movie.
Asif Ali was born on February 4, 1986, in the Indian city of Thodupuzha, in the Idukki District. He has acted in and produced movies like Kettiyollaanu Ente Maalakha (2019), Amar Akbar Anthony (2015), and Traffic. (2011). Since 2013, he has been married to Zama Mazreen.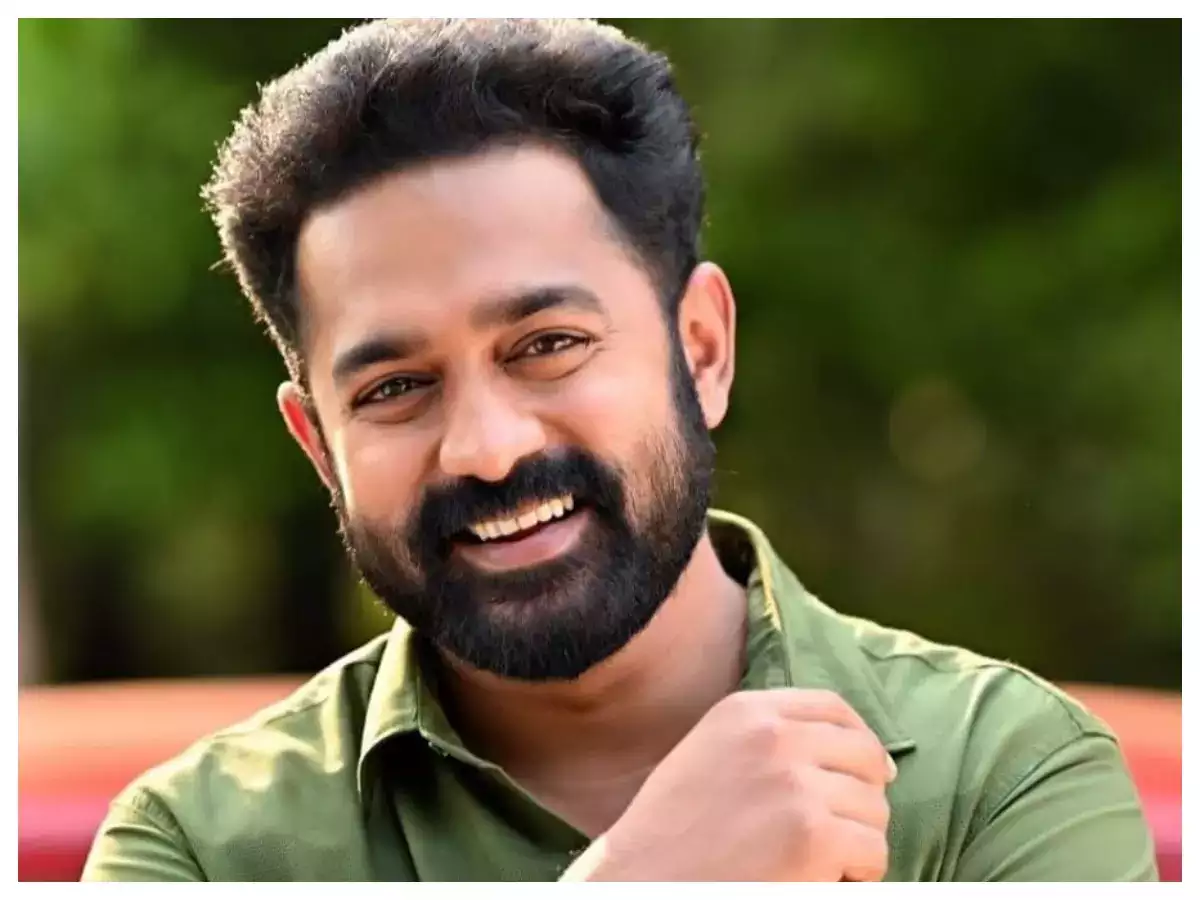 You can find some of the latest movies of Asif Ali from the list below:
2022
Kuttavum Shikshayum
Innale Vare
Mahaveeryar
Kotthu
Rorschach
Cameo appearance
Kooman
Kaapa
2023
Maheshum Marutiyum
2018
Releasing on April 20
A Ranjith Cinema
Post Production
Kishkindha Kandam
Announced
Kasargold
Filming
Adavu
Announced
Biju Menon: 75lakhs to 1cr per movie
Biju Menon was born in the Indian state of Kerala on September 9, 1970. He is an actor and producer who is renowned for Ayyappanum Koshiyum (2020), Vellimoonga (2014), and Aarkkariyam. (2021). Since November 21, 2002, he has been married to Samyuktha Varma.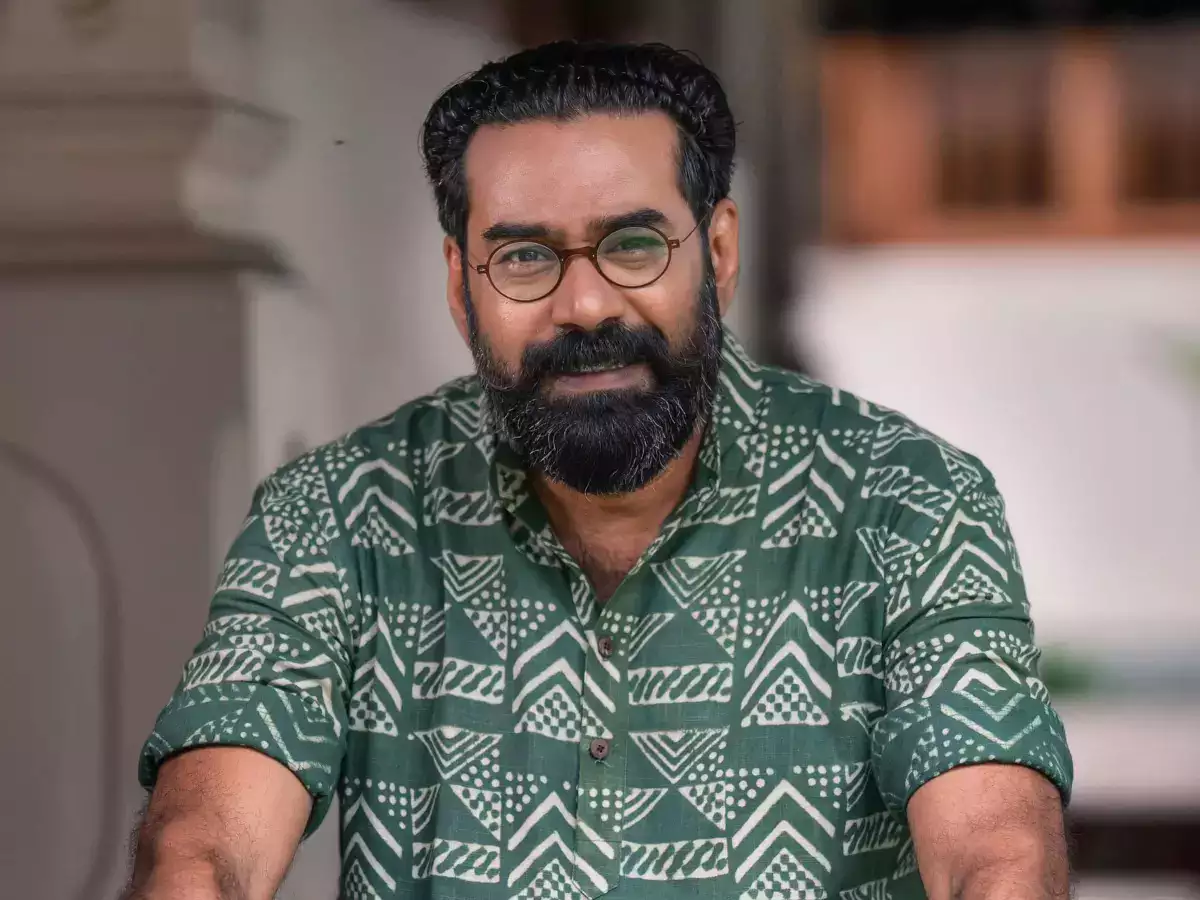 You can find some of the latest movies of Biju Menon from the list below:
2020
Ayyappanum Koshiyum
National Film Award for Best Supporting Actor
2021
Aarkkariyam
Kerala State Film Award for Best Actor
2022
Lalitham Sundaram
Disney+ Hotstar film
Oru Thekkan Thallu Case
2023
Thankam
Ottakkomban
Post-production
Naalam Mura
Vellimoonga 2
Pre-production
Jayaram: 50lakhs to 1cr per movie
Jayaram was born on 10 December 1964 in Perumbavoor, Kerala, India. He is recognized for his work on Thuppakki (2012), Thooval Kottaram (1996), and Ponniyin Selvan: Part I (2012). (2022). He has a wife named Parvathi.
You can find some of the latest movies of Jayaram from the list below:
2020
Putham Pudhu Kaalai
Tamil
Segment Ilamai Idho Idho
2022
Radhe Shyam
Telugu
Hindi
2022
Ponniyin Selvan: I
Tamil
2022
Namo
Sanskrit
Unreleased
2022
Dhamaka
Telugu
2023
Ravanasura
Post production
2023
SSMB 28
Filming
2023
Kushi 
Filming
2023
RC15 
Filming
2023
Ponniyin Selvan: II
Tamil
Post-production
2023
Ghost
Kannada
Shooting
Indrajith Sukumaran: 40-50lakhs per movie
On December 17, 1979, Indrajith Sukumaran was born in the Indian city of Thiruvananthapuram, in the state of Kerala. He is an actor known for Left Right Left (2013), Ee Adutha Kaalath (2012), and Amen. (2013).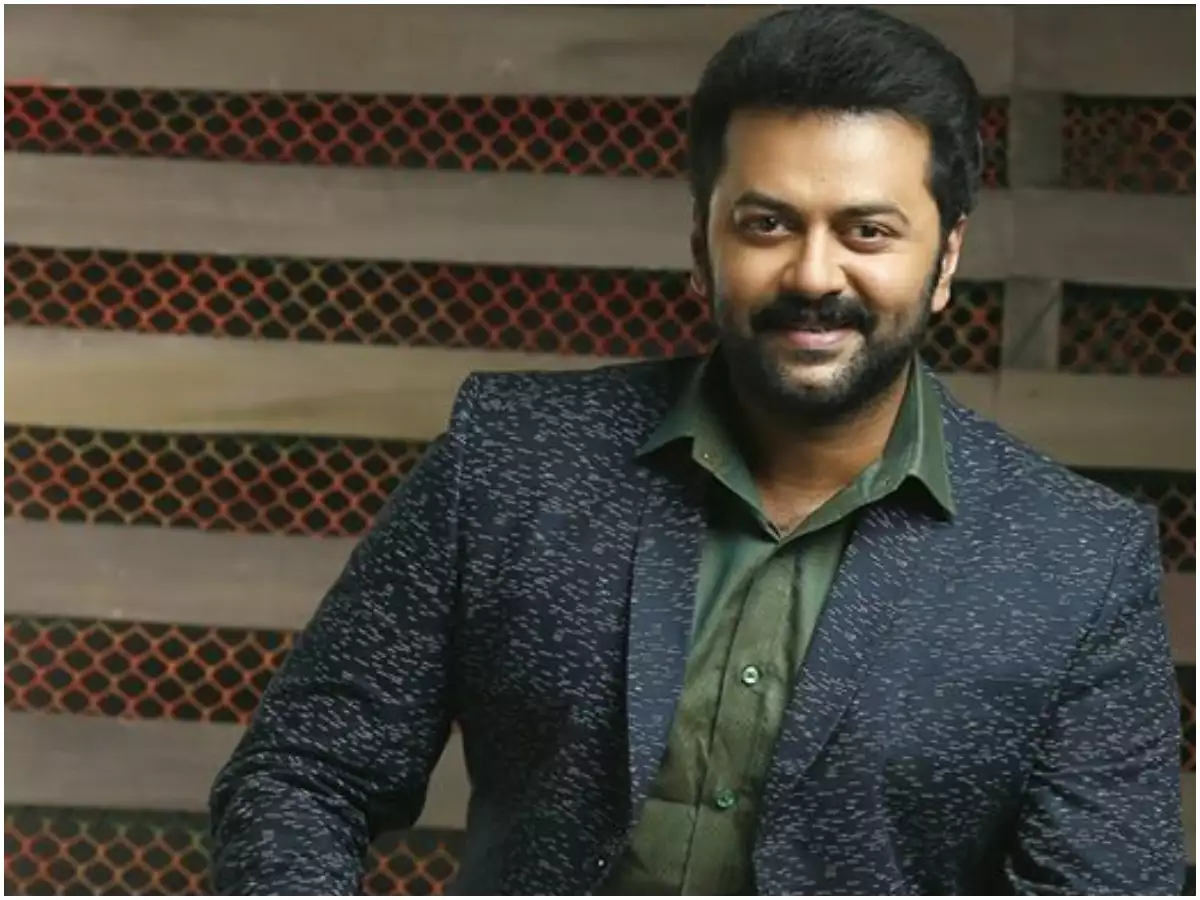 You can find some of the latest movies of Indrajith Sukumaran from the list below:
2020
Halal Love Story
Malayalam
2021
Aanum Pennum
Malayalam
Cameo appearance
Kurup
Aaha
2022
Night Drive
Malayalam
Pathaam Valavu
19(1)(a)
Theerppu
2023
Thuramukham
Malayalam
Special appearance
Anuradha Crime No.59/2019
Completed
Mohandas
Tamil
completed
Kunjamminis Hospital
Malayalam
Filming
Ram
Filming