Marriages, it is said, are arranged in heaven. But some marriages are destined to fail, and their deterioration leads to divorce. Listed here are some of the most publicized and devastating malayalam cinema Celebrities' love marriages that ended up in divorce.
1. Mukesh and Saritha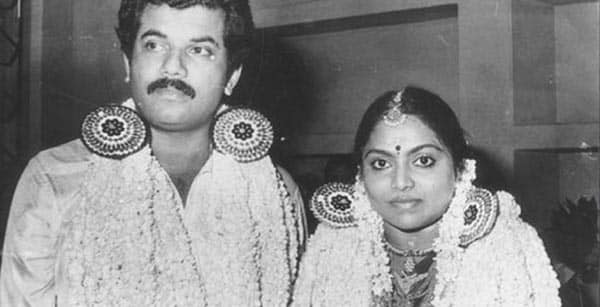 Mukesh and Saritha were married in the year 1988 and have two sons. They had some difference in opinions and were living separately for years. They divorced in the year 2007 and Mukesh married dancer Methil Devika in the year 2013. Saritha lives with their two sons.
2. Dileep and Manju Warrier
Dileep and Manju Warrier was an admirable pair in Malayalam cinema once. They acted together in three movies only but became the favorite pairs of Malayalees. They both married in the year 1998 and have a daughter Meenakshi. But later they planned to get divorced as they cannot adjust and many rumours spread about their divorce. Their daughter is with Dileep and Manju became active in movies and dance since their divorce in 2014.
3. Sreenath and Shanthi Krishna
Sreenath and Shanthi Krishna romanced in many hit films as well as in real life. They married at Guruvayoor Temple in the year 1984, but the relationship did not go well and they had to separate after 11 years of life. Sreenath later married Latha and Shanthi Krishna married S.Bajore, in the year 1999.
4. Priyadarsan and Lissy
Priyadarsan and Lissy lived together for 24 years and separated due to some personal issues. Lissy after divorce is said to come back to movies. The reasons behind their divorce spread were about difference in opinion about their business, CCL ownership and extra-marital affairs. They married in the year 1990 and have two children.
5. Raghuvaran and Rohini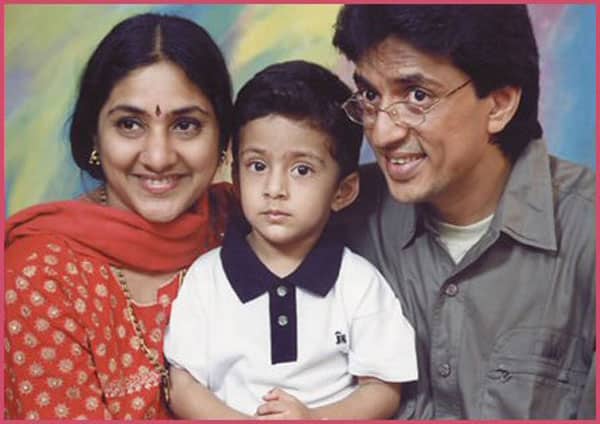 Raghuvaran and Rohini married in the year 1996 and have a son. Raghuvaran's addiction to drugs and repeated visit to rehabilitation center affected their family life. They divorced legally in the year 2004. Raghuvaran died in the year 2008 and Rohini is still active in movies.
6. Manoj K Jayan and Urvashi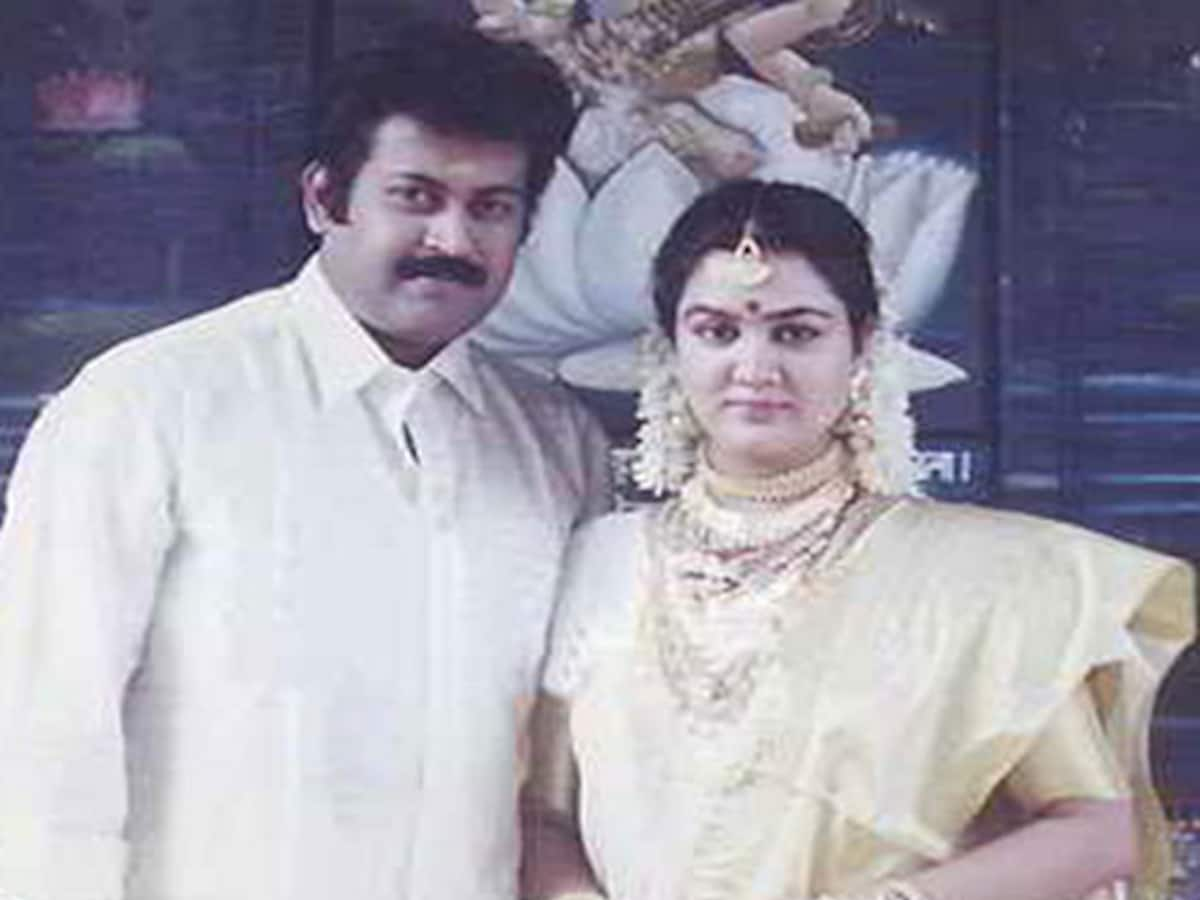 Manoj K Jayan and Urvashi acted together in many films and finally got married in the year 2000, but the couple could not make it and they had to divorce in the year 2008. They together have a daughter and she is now with Manoj. Uravashi is too much into drinking alcohols, said Manoj and Urvashi was found drunk at court during the divorce disputes. Manoj later married Asha and have a son and Urvashi married Shivaprasad and they have a son.
7. Anil Kumar and Kalpana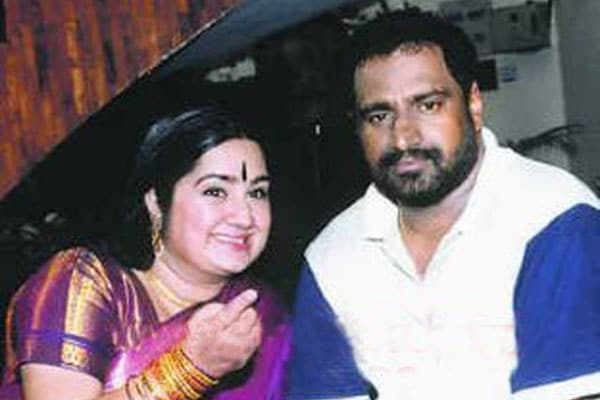 Anil Kumar and Kalpana divorced in the year 2012. They together have a daughter who is now with Kalpana. Kalpana claimed about the extra-marital affairs of Anil while filing divorce but Anil opposed by saying he suffered a lot from her side. Kalpana is still active in movies and shows.
8. Jagathy Sreekumar and Mallika
Jagathy Sreekumar and Mallika married in the year 1976, but they could not adjust together and divorced in the year 1979. They together have no children. Mallikka later married Sukumaran and Jagathy married Kala in the year 1979 itself. Jagathy divorced Kala and married Shoba in the year 1984.
9. Sathaar and Jayabharathi
Sathaar and Jayabharathi married in the year 1979. Jayabharathi married producer Hari Pothen at first and divorced him after living together one year. Jayabharathi and Sathaar together have a son. They divorced in the year 1987 after eight years of married life.
10. Mukundan Menon and Manju Pillai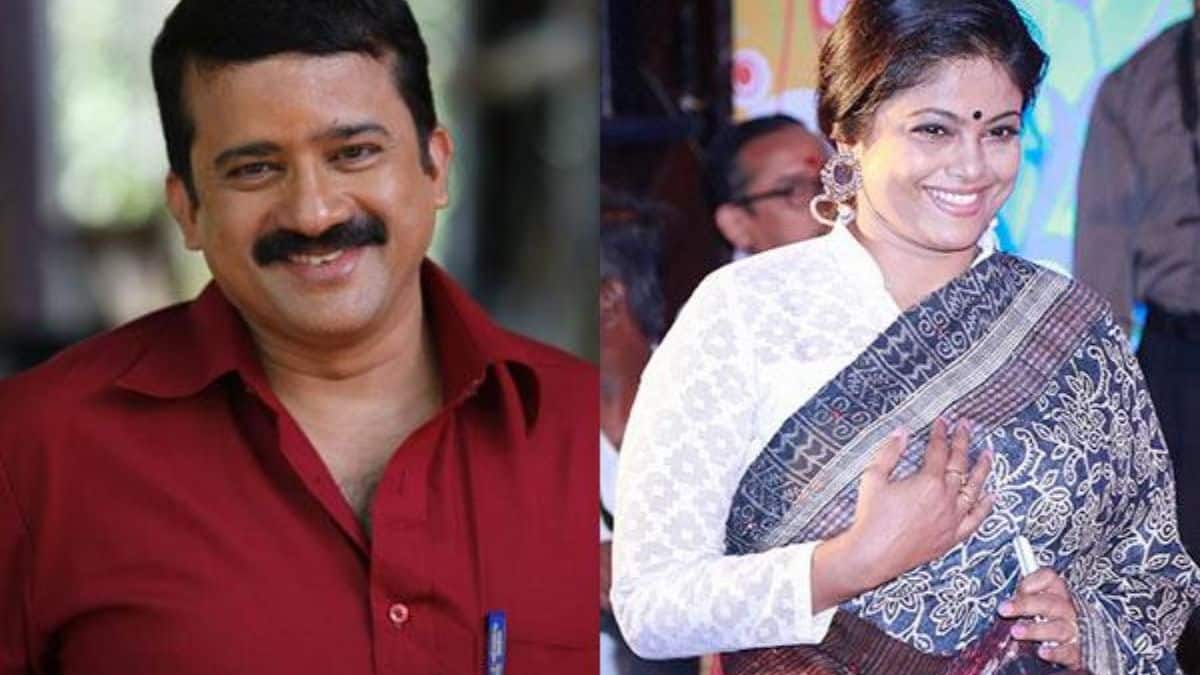 Mukundan Menon and Manju Pillai married but later on divorced due to difference in opinion. Manju Pillai later married Sujith Vasudev on 23 December 2000 and has a daughter. Mukundan married Vijaylakshmi and have two children.
11. Ranjith and Priya Raman
Ranjith and Priya Raman fell in love at the sets of Tamil film Nesam Pudhsu. They married in the year 1999 and have two children. The couple divorced in 2014 and rumours spread about it. Ranjith's relationship with previous actress Ragasudha is said to be a reason for the disturbance in their family life. Later Ranjith married Ragasudha in 2014 itself.
12. Nishal Chandra and Kavya Madhavan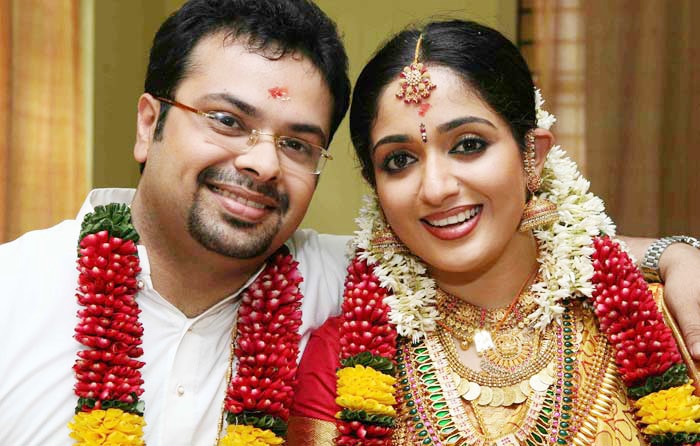 The Mookambika Temple was the setting for the wedding of Kavya Madhavan, a famous actress in Malayalam films, to Nishal Chandra in 2009. However, the Ernakulam Family Court granted them a divorce shortly after their second year of marriage. She had taken a brief hiatus from her acting profession to start a family, but she was back in a big way with some fantastic new characters. After her divorce, she acted in several films, including Gaddama, Bhakthajanangalude Sraddakku, Vellaripravinte Changathi, She Taxi, and Akashavani. Now she got married to the popular actor, Dileep as well.
13. Prajith Kumar and Mamta Mohandas
The South Indian actress and playback singer Mamta Mohandas wed her childhood friend and fellow performer Prajith Padmanabhan in 2011. They filed for divorce the following year for their own reasons. Numerous Malayalam films (including Mayookham, Lanka, Bus Conductor, Katha Thudarunnu, My Boss, and Two Countries) feature her as an actress.
14. Suresh Chandra Mohan and Revathi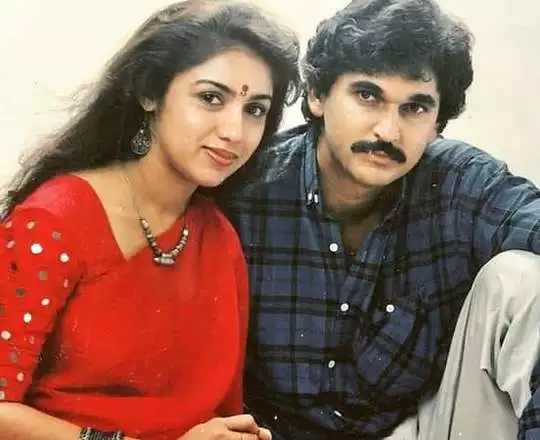 In 1986, Revathi tied the knot with veteran cinematographer Suresh Menon. The pair reportedly split up in 2002. However, they applied for divorce twice, and on April 22, 2013, after a Chennai court had heard both cases, they were officially divorced. Despite their initial feelings for one another, marital discord soon emerged. It has been said that the couple's lack of a child has further contributed to their sorrow and problems.
15. Amala Paul-AL Vijay
The director and actress's marriage did not last, and they divorced in August of 2015. Amala Paul was criticised by AL Vijay's family and the public for her sophisticated lifestyle, and he accused her of betraying their trust. Amala, however, has remained silent on the matter.