Married at First Sight Season 16 took place in Nashville, introducing viewers to 10 singles from Tennessee who embarked on a journey to find love by marrying a stranger. While the show documented their honeymoon and early days of living together, fans are eager to know which couples have managed to stay together after the cameras stopped rolling. Here's an update on the teams from Season 16 of Married at First Sight in Nashville.
Who's Still Together From 'Married at First Sight' Season 16?
---
Here is the list of Maarriages that occurred during MAFS Season 16. Let's Check Which all couples are still together
Airris and Jasmine
According to Hellomagazine, Airris, and Jasmine, unfortunately, decided to divorce after their time on Married at First Sight Nashville. Airris shared in an interview that the combination of work, adjusting to marrying a stranger, and constant filming became overwhelming for him, leading to the end of their relationship.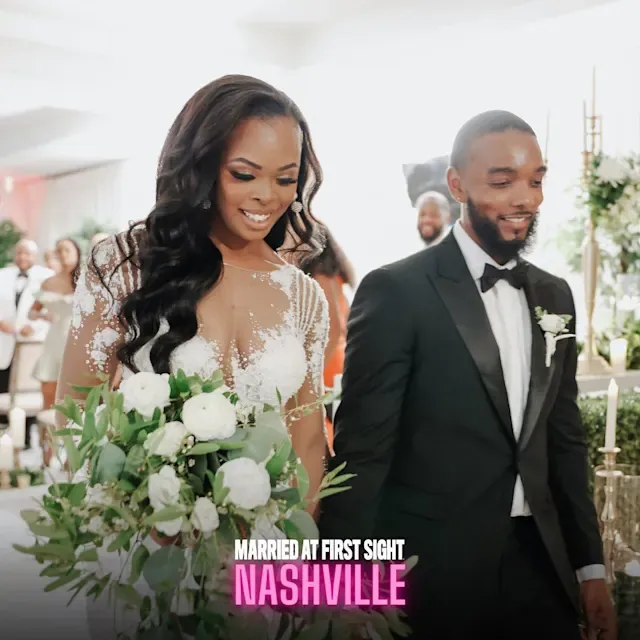 Christopher and Nicole
The current status of Christopher and Nicole's relationship remains unclear. Couples must keep their Instagram accounts private during the show's airing, leaving fans in the dark about their post-MAFS activities. Currently, there is no definitive information about whether they are still together.
Clint and Gina
Clint and Gina faced significant challenges during their time on the show, and their fellow contestant Mackinley even suggested that they lacked attraction to one another. After the show, Clint and Gina went through a divorce, ultimately deciding to end their marriage.
You Can Also Take A Look At Other Celebrity Personal Life Details We Have Covered
Mackinley and Domynique
According to Distratisfy, Mackinley, and Domynique's marriage was short-lived, as Domynique decided to end their relationship just 12 days after their wedding. In episode nine of Season 16, she expressed her desire for a divorce, disappointing fans who had hoped for a successful match.
Shaquille and Kirsten
The current status of Shaquille and Kirsten's relationship is uncertain. In an interview, Shaquille mentioned that not much had changed in his life, hinting that he and Kirsten might still be together. However, no official confirmation has been provided, leaving fans curious about the outcome of their marriage.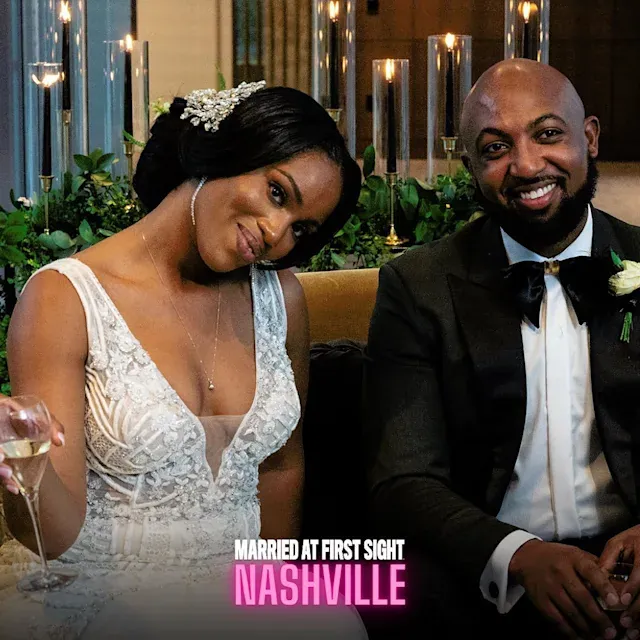 Conclusion
---
Married at First Sight Season 16 in Nashville introduced viewers to 10 Tennessee singles searching for love through marrying strangers. While some couples, like Airris and Jasmine, Clint and Gina, and Mackinley and Domynique, decided to part ways and pursue a divorce, the status of Christopher and Nicole and Shaquille and Kirsten's relationships remain unknown. Fans eagerly await updates to see if any of these couples have managed to find a lasting connection beyond the show's conclusion. Stay tuned for more updates on the teams from Season 16 of Married at First Sight.
Keep your finger on the pulse of the latest entertainment news by following us on Facebook. We'll keep you updated on everything from new releases to the fate of your favorite shows.