Anne with an E is a Canadian TV show loosely based on Anne of Green Gables, a famous children's book written by Lucy Maud Montgomery in 1908. The show's first season in Canada was called Anne. The show's first episode aired on CBC on March 19, 2017, and on Netflix worldwide on May 12. In August 2017, it was picked up for a second season, and in August 2018, it was picked up for a third season.
Anne, with an E, got good reviews, and in 2017 and 2018, it won the Canadian Screen Award for Best Dramatic Series.  Fans of the Canadian drama were eagerly waiting for season 4.
In this article, we delve into the realm of "Anne with an E," seeking to uncover the truth about the show's future. Is Season 4 officially renewed, or has it met an unfortunate fate of cancellation? Join us as we navigate through the mysteries and updates, bringing you the latest on the fate of "Anne with an E" Season 4, and the hopes and dreams of its passionate audience.
Anne With An E Season 4: Is It Officially Renewed Or Cancelled?
Anne With An E Season 4 was officially cancelled by Netflix shortly after the third season in 2019. This news caused a massive uproar on Twitter, and thousands of people supported the series. Fans did everything they could to inform the company that the series wasn't over using the phrase #RenewAnneWithAnE. Thousands of show fans signed an online plea to bring Anne back with an E.
Why Anne With An E Was Cancelled?
Even though the show got good reviews and was liked by viewers, Anne with an E was cut from Netflix. Fans of the series were shocked by this decision, which made everyone scratch their heads and wonder why the series was cancelled. Some people initially thought the show's cancellation was that it didn't meet the ratings necessary to fund the production of the show.
In an Instagram post, the show's director, Moria Walley-Beckett, wrote, ".
I love you so much for trying so hard and fighting a fierce fight with your big hearts and beautiful souls. You are a force of nature. Look at this amazing artwork inspired by love for ANNE WITH AN E!! I mean, I am amazed and so grateful. I have been moved to tears so many times in the last few weeks… so many, many tears. This is my child.
Anne with an E was cancelled when the show's Canadian network, CBC, broke off all ties with Netflix. This is another reason why the show might have been cancelled. Netflix shows aren't allowed to look for a new network right away after being cancelled, like Daredevil and the other Marvel TV shows that used to be on Netflix but moved to Disney+ years after they were compensated. Catherine Tait, the CEO of CBC, said that the network thought making content for Netflix hurt the Canadian film business. This could be another reason why the show was cancelled.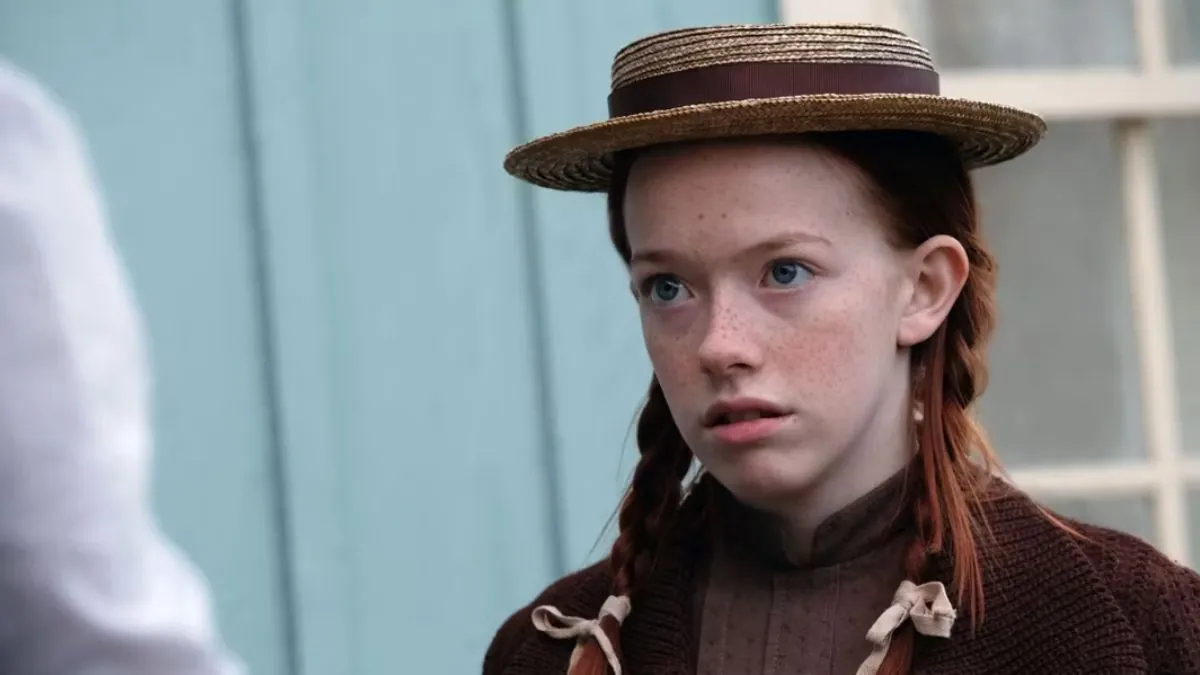 Will We Ever See Anne With An E Again?
Even though the directors have said that Anne with an E will not be back on screen, many fans still have hope. Even though a lot of people have tried to bring Anne with an E back by sending requests to the studios since it was canceled in 2019, there has been no sign that it will come back. Also, Amybeth McNulty has grown up and doesn't look like a teenager anymore, so we can be sure that the series is over, even though Anne with an E will live on in our minds.
Amybeth McNulty, who played Anne with an E in Anne with an E, gives an excellent performance as Vickie in the fourth season of Stranger Things. Her movie All My Puny Sorrows is also worth seeing.
For More Details On When Other Web Series And Tv Shows Will Be Available, Check Out The Posts Given Below:
To Learn More About Upcoming Web Series upcoming Releases, Follow Us On Twitter. We Regularly Post Content Related To This Topic, As Well As Other Interesting Topics.