Kabza is one of the most awaited releases of the year, and fans have been curious to know when they can enjoy the movie. It is no surprise that many people have been actively searching for updates on its release date. In this article, we will discuss all available information regarding the Kabza release date. We will analyze when it might be released, where it can be seen, and what other details accompany this highly anticipated movie.
About Kabzaa
Kabzaa is an upcoming Indian Kannada-language period action film directed by R. Chandru. Upendra, Shiva Rajkumar, Kiccha Sudeepa, and Shriya Saran play the leading roles in the film. Red Apple Movies, Shri Siddeshwara Enterprises, and Invenio Origin are producing this blockbuster movie. Filming was scheduled to begin in October but was delayed because director Chandru and a member of his family were diagnosed with COVID-19.
Ravi Basrur made the music, AJ Shetty did the cinematography, and Mahesh Reddy edited it. R Chandru produces the film under the Sri Siddeshwara Enterprises banner. The film's score was composed by Ravi Basur. On February 4, 2023, the first single titled "Kabzaa Title Track" was released. On February 16, 2023, the second single titled "Namaami Namaami" was released. On February 26, 2023, the third single titled "Chum Chum Chali Chali" was released.
Kabzaa Release Date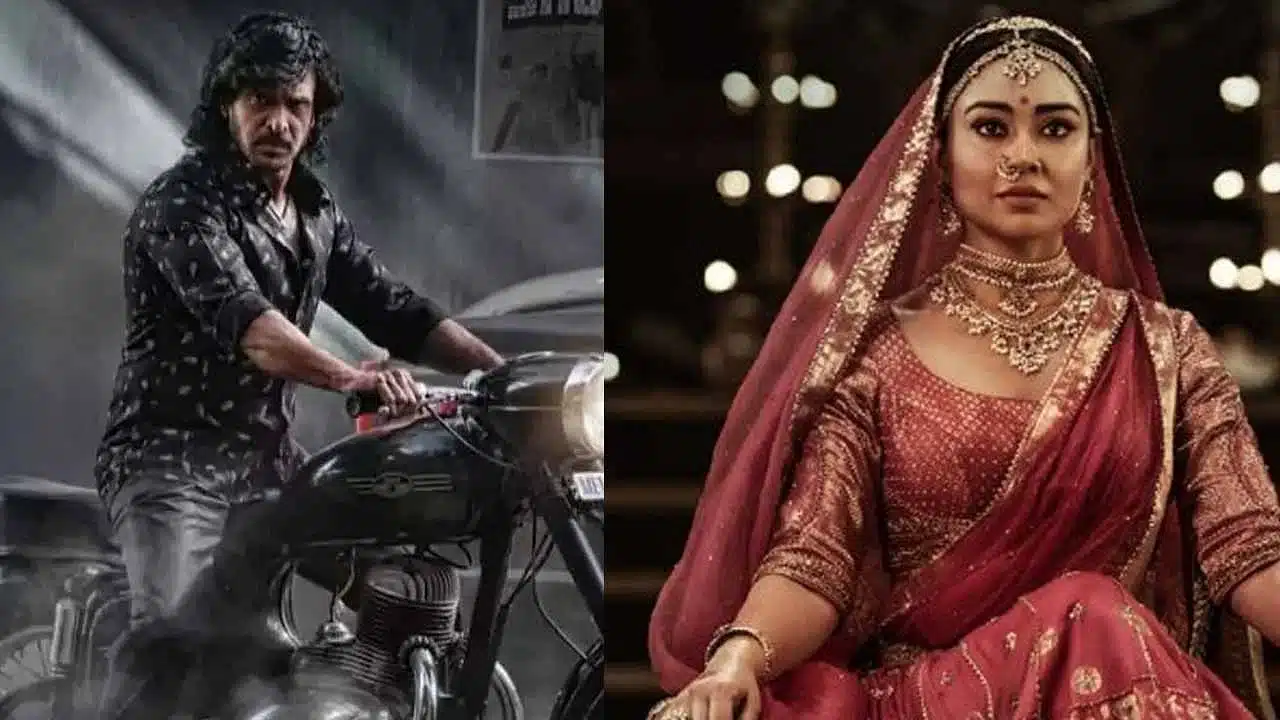 Fans of Sandalwood have been eagerly awaiting the release of the highly anticipated film 'Kabza,' and the date has now been confirmed. According to sources, the film will be released on March 17, 2023. Kabza is a film directed by R Chandru and produced by Sri Siddeshwara Enterprises, starring superstar Upendra.
Kabza's producers are leaving no stone unturned to make it one of Sandalwood's most successful films. The film will be released in 7 languages, including Kannada, Hindi, Tamil, Telugu, Malayalam, Marathi, and Odia. The teaser, which is 2 minutes and three seconds long and features notable actors, was used to announce the film. The length of the teaser was sufficient to convey the film's scope. It is one of 2023's most anticipated south Indian films.
Kabzaa Storyline
During British rule in India, Arakeshwara, a member of the Indian air force, enters the underworld due to unavoidable circumstances and later becomes the king of the underworld. However, trouble ensues for Arakeshwara as he must contend with his rivals and a police officer named Bhargav Bhakshi, who is dispatched by the British to eliminate him and the underworld. 
Kabzaa Movie Star Cast
Production of the film begins during the pandemic, and it takes three years to reach theatres. Pre-Independence events will be depicted in the movie. Upendra, Sudeepa, and Shriya saran play the principal roles. The following cast members are listed:
Upendra plays the role of Arkeshwara

Sudeepa plays the role of Bhargava Bakshi

Shiva Rajkumar

Shriya Saran as Madhumathi

Murali Sharma

Nawab Shah

Kota Srinivasa Rao

Posani Krishna Murali

Sudha

Kabir Duhab Singh

John Kokken

Dev Gill

Kamarajan

Danish Akhtar

Lakki Lakshman

Parmod Shetty

Taaha Shah

Avinash

Suneel Puranik

Anoop

B Suresh

Ashwath Ninasam

Sandeep Malani

Chiru

Jnan
Kabzaa Trailer
The entire film was shot on enormous sets constructed in Bengaluru and Hyderabad. The movie's trailer was initially scheduled to be released on March 3, 2023, but due to unforeseen circumstances, the release date has been moved to March 4, 2023. Bollywood's Shehenshah, Amitabh Bachchan, debuted the trailer for Kabzaa.