"What did Michael Jordan do to the Dog?": Exploring the Controversial TikTok Trend In the fast-paced world of social media, trends come and go, capturing the attention and fascination of millions. TikTok, a platform known for its viral challenges and creative content, has witnessed its fair share of eyebrow-raising trends.
However, occasionally, a trend emerges that sparks not only amusement but also deep concern among its viewers. Such is the case with the infamous TikTok trend surrounding Jordan and his actions towards a dog.
Michael Jordan was a big deal for a lot of people in the US and around the world. Not on news stations but on the app TikTok. Yes, on TikTok. No, he didn't make an account, And no, it's not another point in the silly argument about who is better, LeBron James or Michael Jordan.
No, it wasn't his Last Dance documentary series or his new movie AIR. "What did Michael Jordan do to the dog?" was the question. Yes, you might think MJ would be charged with animal abuse if he did something terrible or worse.
But don't worry; it's not any of these. Michael Jordan did NOTHING to the dog, regardless of how easy and long that sentence was.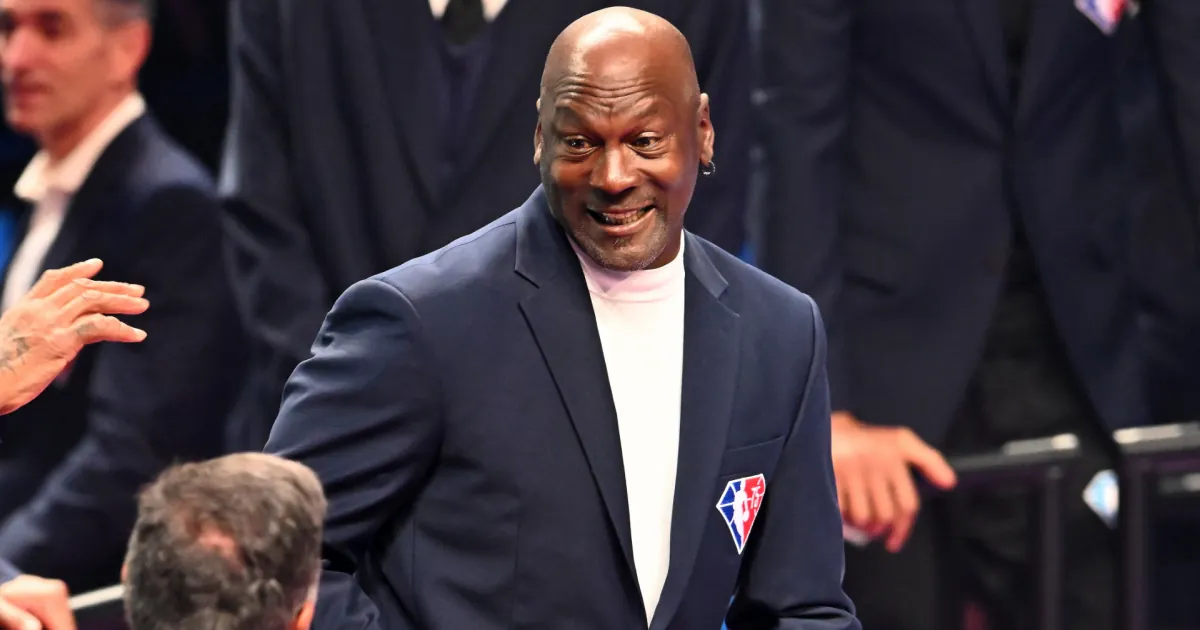 Who Is Michael Jordan?
Michael Jordan is a former American professional basketball player and businessman widely considered one of the greatest basketball players of all time. He is also the principal owner of the Charlotte Hornets of the NBA. Jordan led the Chicago Bulls to six NBA championships and was named the NBA's Most Valuable Player five times.
He was also a four-time gold medalist with USA Basketball, including winning two Olympic golds, and was twice named the USA Basketball Male Athlete of the Year. Jordan is known for his unique combination of fundamental soundness, grace, speed, power, artistry, improvisational ability, and an unquenchable competitive desire, redefined the NBA superstar. He is widely recognized as one of the greatest athletes ever and has had a successful career as an athlete and businessman.
"What Did Michael Jordan Do To The Dog?" TikTok Trend Explained
Michael Jordan is still one of the most well-known players in the world. He is the chairman of the Charlotte Hornets. A lot is known about most of his life. But because of a new TikTok trend, people are now looking for information about an odd part of Michael's life.
What did Michael Jordan do to the dog? This is a popular TikTok question. Michael Jordan fans worldwide are probably confused by the "What did Michael Jordan do to the Dog?" The tikTok trend has gone popular. There's no reason for the trend to be so popular on the platform that millions of people have watched it. People post things on TikTok to get attention and views.
But other videos on the platform have gotten millions of views but don't have any point or worth. "What Did Michael Jordan Do to the Dog?" is one of these videos. One of the movies that has nothing to do with the trend is "What Did Michael Jordan Do to the Dog?" One user just posted a video that asked, "What did Michael Jordan do to the dog?" before turning off.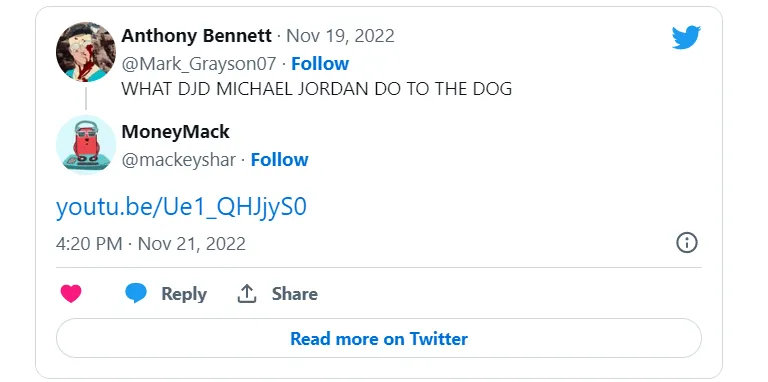 Over 2 million people have watched this video. "What did Michael Jordan do to that dog?" TikTok style is just for fun "What did Michael Jordan do to that dog?" The TikTok trend was started for fun and to get more people to use it. Recently, several fake stories said that a dog attacked Michael Jordan.
This made the trend even more confusing. It was also noted that Michael Jordan has a dog called Spinnie, who had to have surgery. But it turned out that the case that Michael Jordan ever had a dog wasn't as strong as it could have been.
The "What did Michael Jordan do to the dog" TikTok trend has been circulating on social media, and many people are curious about its origins and meaning. The trend originated when a user posted a short video ending with the question, "What did Michael Jordan do to the dog."
Some users claimed that Michael Jordan owned a dog named Spinnie who needed surgery, but no evidence supports this claim. The trend has no real basis, and there is no clear answer to the question.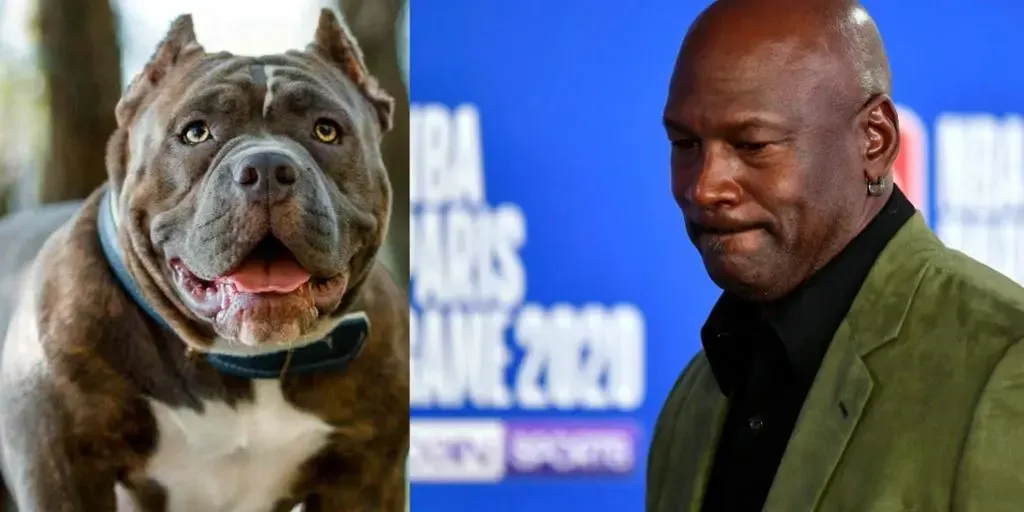 Why Doesn't Michael Jordan Appear In Upcoming Film "Air"?
The movie "Air," which Ben Affleck is making about Michael Jordan. The film, which features Affleck, Matt Damon, and Viola Davis, is about Sonny Vaccaro and how Nike worked with Jordan when he was a beginner.
But the Bulls hero isn't in the movie. Affleck says this is because Jordan is too famous. Affleck says:
"It was not Michael's decision, I did not ever plan on it, because I never thought for a second— hey, Michael is so magnificent, so famous, the whole reason why he represents and means what he does in terms of greatness and excellence, is because he's so, so enigmatic and majestic and identifiable immediately, by his carriage, and demeanor and what we've seen him do physically"
He continued:
"That the one sure way to ruin the movie and have the audience understand that the whole thing is a fraud is to point the camera at anybody that's not Michael Jordan and say, 'Hey, that's Michael Jordan! Because all of a sudden, they're like, 'This is the knockoff Michael Jordan!' He's too famous, and I like him being the guy above it. It's how our relationship is with these icons and idols, they're not in our living rooms, in our lives, they're people who are in our fantasies"
Affleck also said that only Michael Jordan himself could play the role of Michael Jordan. But since he just turned 60, the Hall of Famer is too old to do that. So far, the choice was good since critics are giving the movie high marks.
Summary
"What did Michael Jordan do to the dog" TikTok trend originated from a single user's video and gained popularity on the platform. Despite some users making claims about Michael Jordan and a dog named Spinnie, there is no evidence to support these claims, and the trend appears to be a viral meme with no real substance or meaning.
You Can Also Take A Look At Other TikTok Trend We Have Covered:
Don't miss a beat with the freshest news and updates from Topmovierankings.com! Join our vibrant social media community and let your voice be heard by sharing your ideas and opinions