Descendants is an American media franchise based on a series of musical fantasy films on the Disney Channel, created by Josann McGibbon and Sara Parriott, and directed by Kenny Ortega. The first movie in the Descendants series was released in 2015 and became a massive success for Disney. Following its success, a sequel was released in 2017, and the third installment came out in 2019, both of which also performed well.
Fans have been eagerly waiting for Descendants 4. Their excitement grew when Disney+ announced Descendants 4 during the D23 Disney expo in September 2022. Now, fans are eagerly awaiting news about the release date of Descendants 4. In this article, we will provide you with all the information about Descendants 4, including the release date, cast, plot, trailer, and more!
Descendants 4 Confirmed!
Disney+ announced that Descendants 4 was a go at the D23 Disney expo in September 2022! The official title for the fourth movie is Descendants: Rise of Red. Previously, the Descendants 4 movie title was The Pocketwatch.
Descendants 4: Production Status
According to sources, Descendants: The Rise of Red started filming in the fall of 2022. At the time, it was called The Pocketwatch. Descendants 4 Filming started at the end of January 2023 in Atlanta and end on March 21, 2023, about 50 days later.
Descendants 4: Release Date
Descendants 4 The Rise of Red movie release date has not been announced by the makers yet. As mentioned before, shooting for Descendants 4 has already started. The first three Descendants movies were all released by Disney in July and August. With shooting starting in 2023, it is likely that Descendants 4 will come out in 2023 as well. However, we have yet to determine the exact release date for Descendants 4. Rest assured, we will inform you as soon as Disney makes an official statement.
Descendants 4: Cast
Here is the complete star cast list of Descendants 4. Below, you can check it out:
Brandy will play Cinderella, who is "elegant, warm, good-hearted, and diplomatic." She will be reprising the role from when she starred in 1997's Cinderella.
Rita Ora will play the Queen of Hearts, who rules over the kingdom of Wonderland "with an iron fist."
Kylie Cantrall is Red, the rebellious 16-year-old daughter of the Queen of Hearts. "Red knows she'll never get the Queen's approval, so she finds ways to provoke her mother and stir up trouble," according to a press statement.
Malia Baker is Chloe, "the cheerful 16-year-old daughter of Cinderella and Prince Charming, who is book smart and athletic, but her privilege makes her somewhat naive about the real world."
China Anne McClain returns as Uma, the daughter of the infamous sea-witch Ursula.
Dara Reneé is Ulyana, the younger sister of Ursula. She's a "teen sea-witch and mean-girl bully with eight wicked tentacles and a crew of lackeys."
Ruby Rose Turner will play Bridget/Young Queen of Hearts, who is "sweet-natured, bubbly, generous," and the "complete opposite of her grown-up self."
Morgan Dudley is Ella/Young Cinderella, who is "blunt, pragmatic," and has a "bit of a chip on her shoulder about being forced to work for her wicked stepmother."
Joshua Colley is Hook, "one of Ulyana's sycophants, a rich kid with a hoop earring and a shiny hook where his left hand should be. His arrogance is only surpassed by his vanity."
Melanie Paxson returns as the Fairy Godmother, the wise and kind headmistress of Auradon Prep, who appeared in all three Descendants movies.
Sam Morelos from "That '90s Show" will play Zellie, the teen daughter of Rapunzel "with a hipster vibe and fast-growing hair."
Anthony Pyatt portrays Hades, a bad boy-type character.
Peder Lindell plays a character named Morgie.
Mars is Maleficent, the teenage version of the iconic character and a core member of Uliana's Villain Kids Clique.
Tristan Padil plays a teen Prince Charming.
Kabir Bery is teen Aladdin, who is "inseparable from his girlfriend, Jasmine."
Grace Narducci plays Fay, a.k.a. Teenage Fairy Godmother.
Aiza Azaar is teen Jasmine.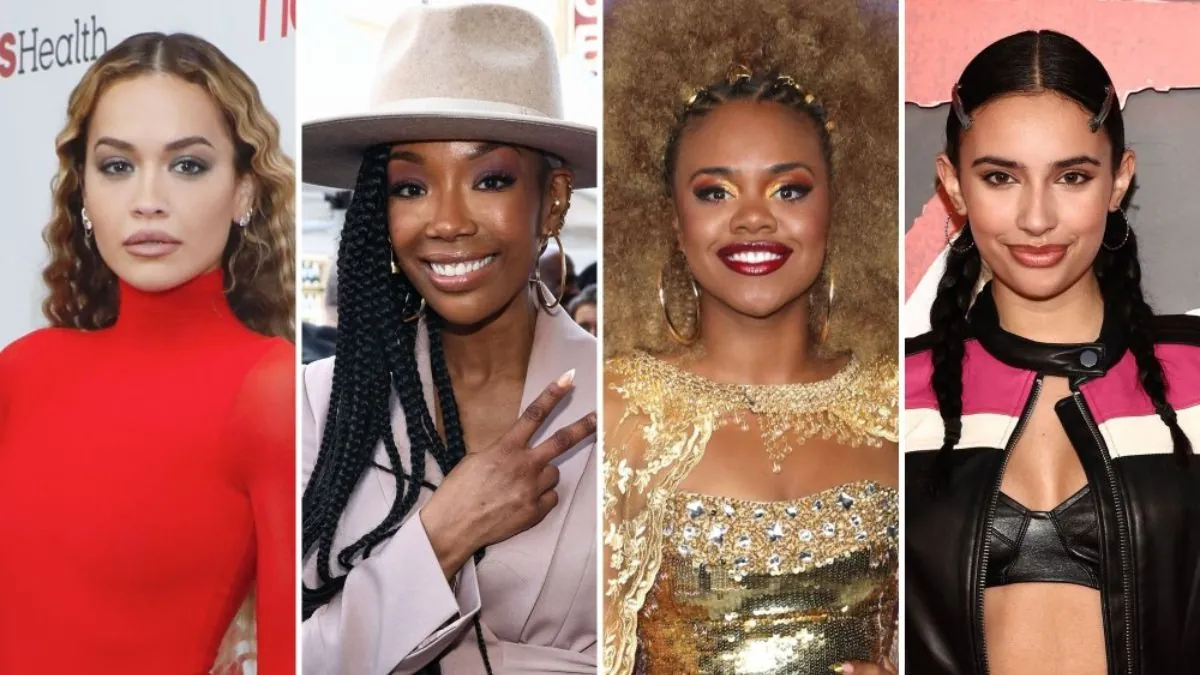 Descendants 4: Plot
The movie plot of Descendants: The Rise of Red is inspired by Alice in Wonderland. We will meet new characters like Red, daughter of the Queen of Hearts, and Chloe, daughter of Cinderella, who join forces to travel back in time using the White Rabbit's magic pocket watch to prevent a catastrophic event from taking place in Auradon. But someone has some unfinished business… UMA!
Is There A Trailer Available For Descendants 4?
No there is no trailer is available for Descendants 4. Currently The movie in production. However you can see the Descendants 3 trailer ,Below.
You Can Also Take A Look At Other Hollywood Movies And TV Shows' Upcoming Seasons' Release Dates We Have Covered:
Be Entertained And Informed With The Latest News At Topmovierankings.com!