Shahrukh khan, also known as "King Khan" in Bollywood, made a grand comeback on the big screen after a four-year gap with "Pathan." before "Pathan," King Khan's last film, "Zero," did not perform well at the box office. However, "Pathan," directed by Siddharth Anand, was a big success, receiving positive reviews from audiences and critics alike.
Now, King Khan is set to appear in the much-talked-about film "JAWAN," directed by Atlee, known for his work on movies such as "Raja Rani," "Theri," "Mersal," "Andhaghaaram," and "Sangili Bungili Kadhava Thorae."
Atlee's direction of "Jawan" has been generating buzz for quite some time, even before its official title was announced. There were numerous speculations about what the movie's name would be. Some people thought it would be called "Sanki," but after considering 25 different titles, "Jawan" was ultimately selected as the official name. This article will tell you about Jawan release date, cast, story, trailer, makers & more updates!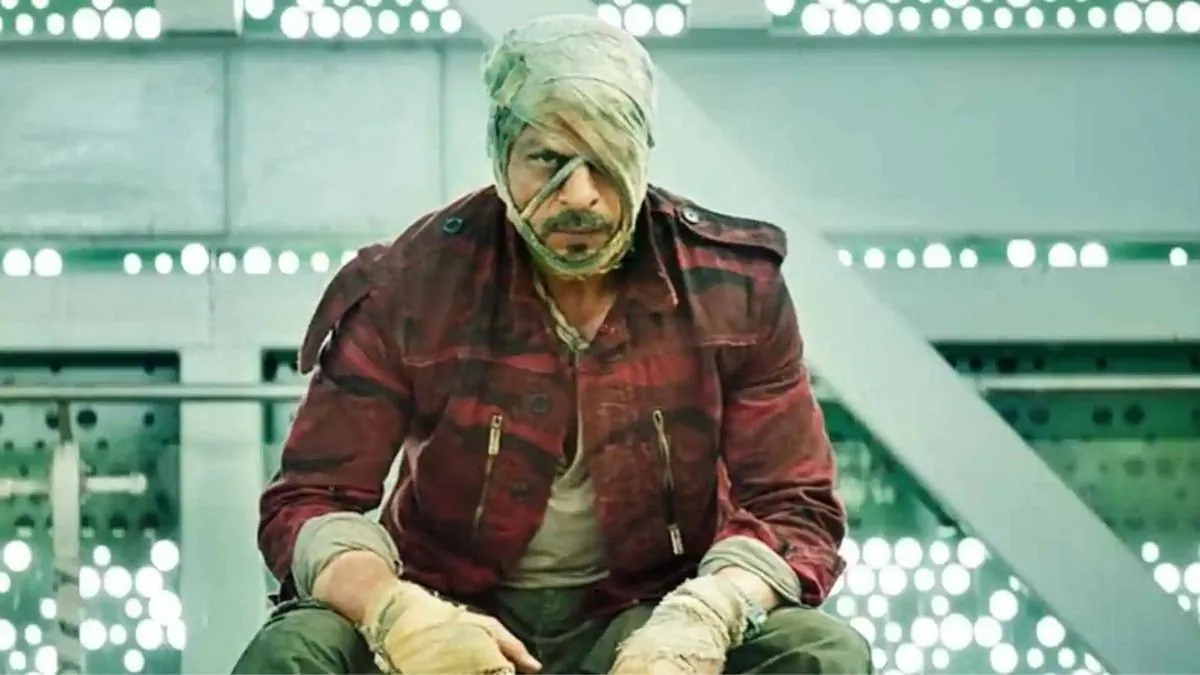 About Jawan movie
Jawan is an upcoming Indian Hindi-language action thriller directed by Atlee and starring Shah Rukh Khan in a dual role with Vijay Sethupathi, Nayanthara, Sanya Malhotra, and Priyamani. The film's plot follows a man determined to right the wrongs in society and get revenge for his family.
The movie's music is composed by Anirudh Ravichander, and the music rights were bagged by T-Series. The film was initially scheduled to be released on June 2, 2023, but there have been rumors that the release date has been pushed.
Jawan: Release Date
Producers of the Shah Rukh Khan movie Jawan have confirmed the film's new release date, ending months of rumors regarding the film's arrival in theatres. The picture starring Atlee, initially set for a June debut, will be released on September 7. Shah Rukh Khan updated his social media accounts with a video advertising the movie's upcoming release date.
There will be versions of the Atlee movie in Hindi, Tamil, and Telugu. Gauri Khan served as producer. Filmed by Atlee and starring Shahrukh Khan as Jawan, the original release date for the film was June 2 of this year. Atlee's Jawan also stars Nayanthara and Vijay Sethupathi in pivotal parts. In the caption, Shah Rukh Khan wrote,
#Jawan #7thSeptember2023
Watch Jawan release announcement video here:
For More Details On When Other New Movies And Tv Shows Will Be Available, Check Out The Posts Given Below:
Cast Details of Jawan
The main actors in the movie Jawan are Shah Rukh Khan, Vijay Sethupathi, Nayanthara, Sanya Malhotra, and Priyamani. Shah Rukh Khan plays a dual role in the film.
The movie is directed by Atlee Kumar and produced by Gauri Khan. The movie's music is composed by Anirudh Ravichander, and the music rights were bagged by T-Series. The film was shot in Pune, Mumbai, Hyderabad, Chennai, Rajasthan, and Aurangabad.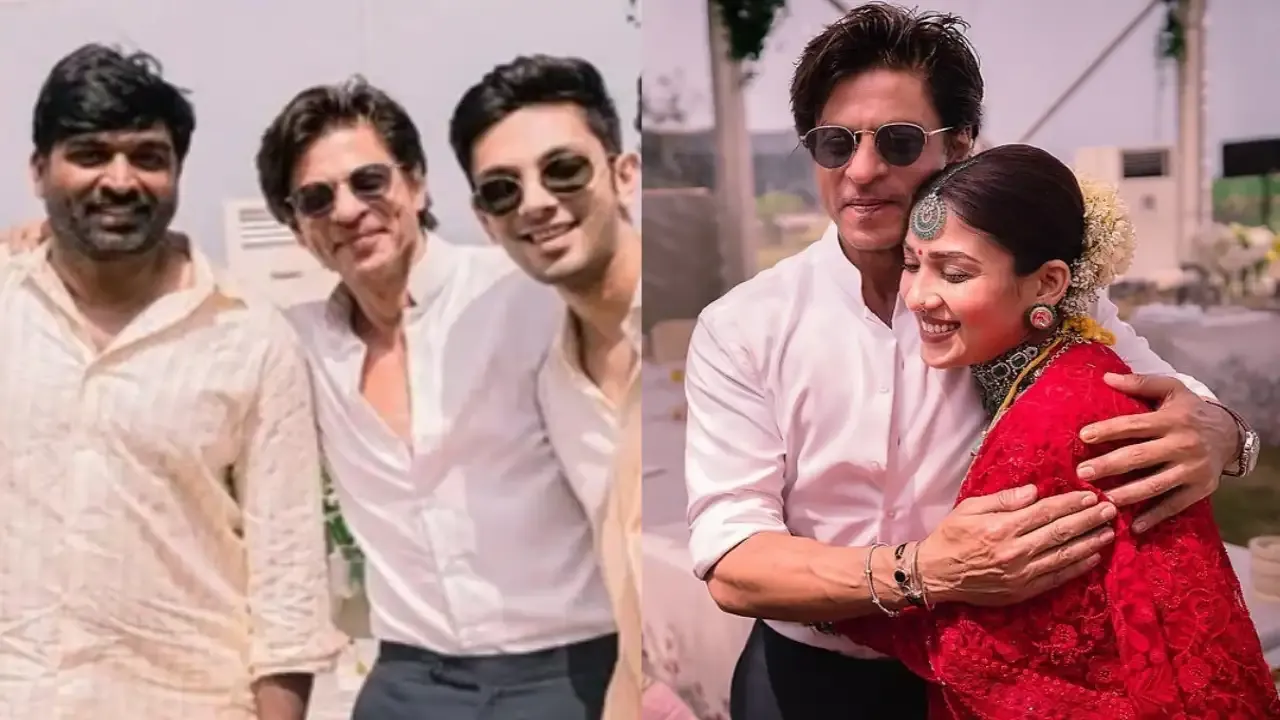 Jawan Story
The people who made the movie Jawan told the story by showing a 30-second video in which Shah Rukh Khan seems very rough with a gun, suggesting that he may be playing an ex-army officer.
The plot of the movie Jawan follows the life of a man who is determined to set things right in society, seeking to rectify past wrongs and fulfill a promise made years ago. The man's vendetta leads him to confront a monstrous force, and the story promises to take the audience on an emotionally charged journey.
Jawan Trailer
As of now, there is no official trailer for the movie Jawan. However, there have been rumors that the trailer will be released soon. Fans are eagerly waiting for the trailer to be released, as the movie has created a lot of online buzz. A title announcement teaser of the movie is released. 
Jawan: Producer
Jawan's Producer Is Gauri Khan. Gauri Khan, who produced the movie "Jawan," started as an interior designer in Bollywood. She designed the sets for her husband, Shah Rukh Khan's movies. She has also created the interiors of the homes of many famous people, such as Karan Johar and Ranbir Kapoor. In 2012, she opened her interior design store called "Gauri Khan Designs."
Besides being an interior designer, she is a model, actress, and singer. Red Chillies Entertainment has made movies like "Main Hoon Na," "Om Shanti Om," "Chennai Express," "Rates," and "Zero." Gauri Khan is also very active in several charitable activities. She is a part of many philanthropic groups, such as the Meer Foundation, which helps people whose acid attacks have hurt, and the Nanhi Jaan Foundation, which helps kids born with heart problems.
Jawan: Budget
In April 2022, Srk finished shooting the film in Mumbai. He will reportedly work on the movie on and off for a few days until the first quarter of 2023. Srk's Red Chillies Entertainment made the movie, and everyone knows that he keeps every stone unturned to ensure that all of his films have the best production value possible.
Now that we're talking about Jawan, it's said that the explosive entertainer will cost more than Rs. 200 crores. This makes it King Khan's most expensive movie since Pathaan had a massive budget of Rs. 250 crores.
Stay updated with the latest news and content on Upcoming Bollywood Movie And Show by following us on Top Movie Rankings.com.