Dwayne Johnson, also known as "The Rock," has recently broken his silence about the $3 billion kidnapping lawsuit filed against him. WWE wrestler Trenesha Biggers, also known as Rhaka Khan, has filed a lawsuit alleging kidnapping offense. 
After remaining silent on the subject for several months, Dwayne Johnson Kidnapping Scandal has finally addressed the allegations against him. His response sheds new light on the circumstance and reveals his perspective. What Dwayne Johnson had to say about the $3 billion lawsuit and what it could mean for his future as an actor and public figure will be examined in this article.
Dwayne Johnson Kidnapping Scandal
---
Former TNA and WWE wrestler Trenesha Biggers, also known as Rhaka Khan, recently filed the necessary court documents to move forward with a $3 billion lawsuit on Dwayne Johnson as one of the defendants in an alleged kidnapping, which Inside the Magic previously covered. Biggers asserts that in 2008, Johnson and his business partner Dany Garcia planned to abduct her and her children.
Biggers claims Johnson and Garcia dispatched three men to remove her from her Tampa, Florida, home forcibly. She claims she was taken to a hotel in Miami, Florida, where she was subjected to physical and mental abuse. She claims Johnson and Garcia threatened her bodily harm if she did not comply with their demands. State of Texas, El Paso Child Protective Services, Las Cruces, New Mexico Police Department, New York Police Department, National Centre for Missing and Exploited Children, New York ACS, Omega Psi Phi Fraternity Inc., Shirley Police Department, Sigma Phi Epsilon, Suffolk County NY, Bank of America, Home Depot, and even the FBI are named as defendants in the lawsuit.
Looking For More Content Like This? Check Out These Recommended Articles.
Accusations Regarding Johnson Associated with the Lawsuit
---
The TikTok mentioned  allegedly contained footage of Johnson claiming on "Saturday Night Live" (SNL) that he had created a "child-molesting robot." In addition, tikTok claimed Johnson said he "ate children" in an interview. Another TiKTok referenced the SNL skit and the lawsuit.
Johnson did appear in a sketch titled "World's Most Evil Invention" that aired on "Saturday Night Live" on May 20, 2017. In the skit, he portrayed Roy, a mad scientist who designed a child-molesting robot. The second allegation (that Johnson said he ate children) stems from a 2018 interview Johnson conducted to promote "Skyscraper" with the film's director Rawson Marshall Thurber, Indonesian entertainer Deddy Corbuzier, and his son. The Jakarta News reported that Corbuzier inquired about Johnson's physique after observing that it appeared very large. (We used Google Translate to translate the article, initially written in Indonesian.)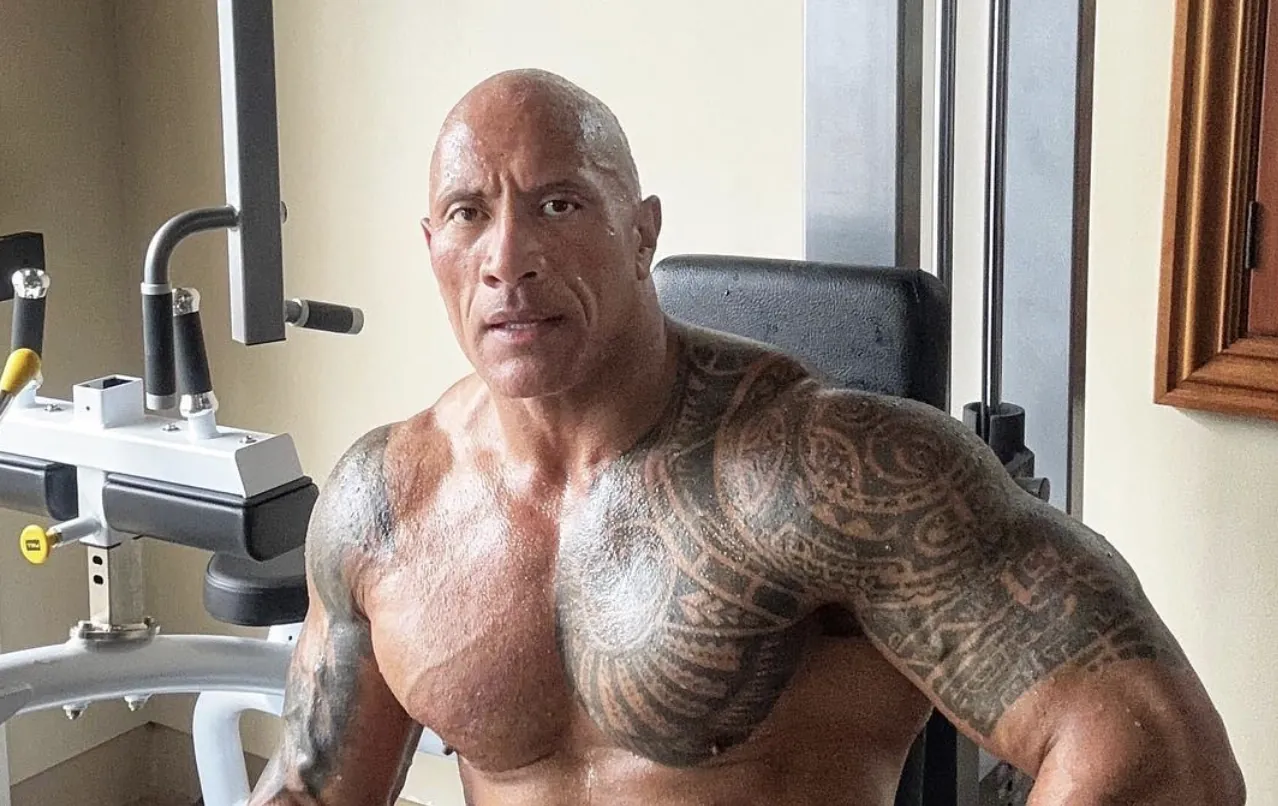 The Disney blog Inside the Magic published a post titled "Dwayne Johnson Fired From Disney Franchise Amid $3 Billion Lawsuit," linking the lawsuit to the rumor that Johnson would not join the "Pirates of the Caribbean" franchise.  However, there is no evidence that Johnson ever joined the franchise or that the lawsuit had anything to do with his potential or lack of participation. Credible publications would have reported it if it had occurred, as they did in April 2023 when he announced he would be heavily involved in the live-action remake of "Moana" as a producer and reprise his role as Maui from the original film—inside the Magic's olog post also noted that neither Johnson nor Disney had confirmed his participation in the franchise's reboot.
If You Enjoyed This Article, Make Sure To Follow Us On Twitter For More Like It.