Yeh jawaani hai deewani is an Indian Hindi-language coming-of-age romantic comedy-drama film that was released in 2013. It was directed by ayan mukerji, written by Mukerji and Hussain Dalal, edited by Akin Ali, and produced by Karan Johar under the banner of Dharma Productions.
The movie stars Ranbir Kapoor, deepika padukone, Kalki Koechlin, and Aditya Roy kapur, who previously worked together in the film "Bachna ae Haseeno" (2008). The story revolves around two individuals who meet during a hiking trip, with one of them silently falling in love. They grow apart but eventually reunite at a friend's wedding.
Since its release, yeh jawaani hai deewani, a romantic drama, has gained a cult following and become a favorite among fans. It performed exceptionally well at the box office and resonated particularly with the younger audience. Currently, it stands as the 44th highest-grossing indian movie of all time. Given the film's popularity, fans have eagerly awaited news of a potential sequel, and recent developments have sparked some hope.
During a recent online chat with fans, ranbir kapoor discussed the much-anticipated sequel to the hit movie, providing enthusiasts with a glimmer of hope. Fans want to know what happens next with the trio and their partners. In this article, we tell you is yeh jawaani hai deewani 2 finally happening?
Ranbir Kapoor Drops Major Hint On Yeh Jawaani Hai Deewani Sequel Possibility
Ranbir excited his fans after spilling the beans on the second part. The audience always wanted the sequel of Yeh Jawaani Hai Deewani. Ranbir has just dropped a major hint about the same. During his conversation, Ranbir talked about the storyline. He said that it could be '10 years forward' showing where Bunny (Ranbir), Naina (Deepika), Avi (Aditya), and Aditi (Kalki) are in their lives.
He shared:
"Yeh Jawani Hai Deewani would make a good sequel," adding that "Ayan also had a very nice story" before he got involved in Brahmastra. But "never say never. He might make it after a couple of years," said Ranbir, sounding hopeful.
In 2018, ranbir talked about the sequel in one of his talks with bollywood hungama. He said ayan might make the second part between brahmastra part 1 and part 2. Ranbir had said,
"Ayan is on the journey to make Brahmastra which is very time-consuming. But we have often spoken about Yeh Jawaani Hai Deewani part 2. He also has an idea for it and seldom says we should have done that. It would be an easier film. Easier than Brahmastra because he is going crazy making this film. Maybe between Brahmastra parts 1 and 2, we'll revisit it if we get a window of six months."
Apart from Deepika and Ranbir, Yeh Jawaani Hai Deewani starred Aditya Roy Kapur and Kalki Koechlin. Uncertain as to whether they will all reunite for the sequel, it will not be a proper sequel or reunion if any of them are absent. But we would also love to see some new characters!
Interested in exploring more release date articles; check out here
Yeh Jawaani Hai Deewani Reunion After Completed 10 Years
Yeh jawaani hai deewani came out 10 years ago, so the cast and crew got together to celebrate. Ayan shared pictures from the reunion on social media. In this post he wrote: last night ❤️
In one of the pictures, ayan is sitting next to karan johar, who is giving him a big hug. If ayan and karan had fought, this moment would not have happened. So, this shows that everything is fine between the two directors.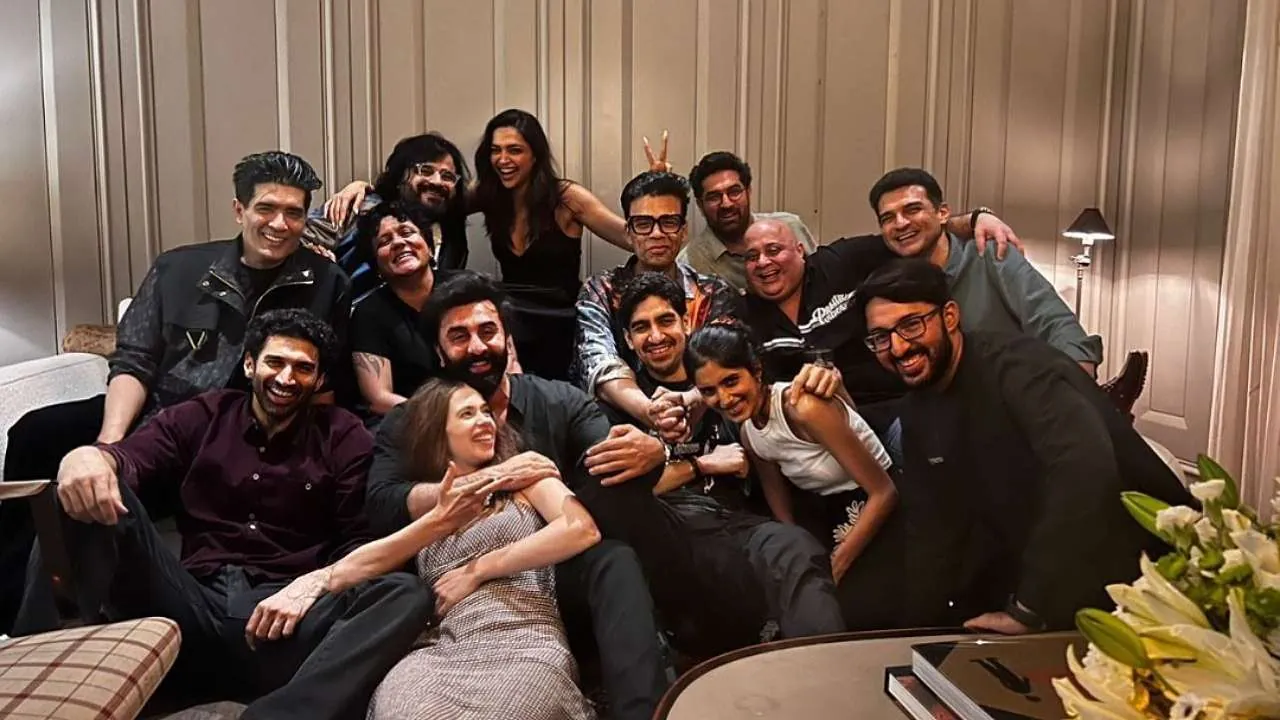 Yeh Jawaani Hai Deewani 2: Release Date
The release date for this movie has not been announced yet, despite ranbir kapoor hinting at the possibility of a sequel, which has given hope to the fans. This hint has raised anticipation and people are eagerly waiting for the official release date.
Meanwhile, on the work front, ranbir kapoor has other projects lined up. He will be seen in sandeep reddy vanga's film "Animal," alongside rashmika mandanna, anil kapoor, and bobby deol. Additionally, ranbir kapoor will be starring alongside his wife alia bhatt in ayan mukerji's "Brahmastra 2" and "Brahmastra 3."
Yeh Jawaani Hai Deewani: Trailer