Pathan Final has been one of the most successful Bollywood films ever, breaking several box office records. Many wonder how much Pathaan Final has earned worldwide box office revenue with its success. In this article, we will analyze the Pathaan Worldwide Box Office Collection and how it compares to other films in its genre. We will also look at what factors may have contributed to its success.
Pathaan Box Office Collection
India Box Office Collection
Pathaan is a box office smash despite having been in theatres for more than a month. According to some sources, Pathaan earned approximately Rs 80 lakh on its 43rd day of release. Therefore, its total earnings would now be Rs 537.49 billion. India Today reports that On March 8, Pathaan had an overall Hindi occupancy rate of 16.94%. Remarkably, the SRK action film is still making money more than a month after its release.
Schedule
Collection

Opening Day

(

25-Jan-2023

)

57 cr.

End of Opening Weekend

(

01-Feb-2023

)

280.75 cr.

End of Week 1

(

08-Feb-2023

)

378.15 cr

End of Week

2 (

15-Feb-2023

)

458.90 cr

End of Week

3  (

22-Feb-2023

)

505.85 cr

End of Week

4 (

01-Mar-2023

)

520.16 cr

End of Week

5 (

08-Mar-2023

)

528.79 cr

End of Week

6 (

15-Mar-2023

)

537.91 cr

End of Week

7 (22

-Mar-2023

)

540.88 cr.

End of Week

8 (29

-Mar-2023

)

542.75 cr

Gross Collection

542.75 cr.
Pathan Worldwide Box Office Collection
Pathaan's current worldwide gross is Rs 1050 Cr, with over $46.5 million (Rs 384 crore) coming from overseas. The film became the fifth Indian film after Dangal (Rs 1968.03 cr), Baahubali 2: The Conclusion (Rs 1747 cr), KGF: Chapter 2 (Rs 1188 cr), and RRR (Rs 1188 cr) to cross the Rs 1000 crore mark on its 27th day of release.
Pathaan is the most profitable Hindi film in every international market. Pathaan has grossed over $16.8 million domestically. (Rs 139 crore). Pathaan has also surpassed the combined US box office total of several Oscar-nominated films, including TAR, Triangle of Sadness, and Women Talking, which currently stands at $15.4 million.
| | |
| --- | --- |
| Schedule | Collection |
| India box office Nett cr. | 541.96 cr. |
| India box office Gross cr. | 656.20 cr. |
| Overseas Gross cr. | 392.10 cr. |
| Worldwide collections Gross cr | 1048.69 cr. |
Also Check: [UPDATED] Das Ka Dhamki Box Office: All Day Collection Till Date And Budget Report
Pathan Movie Budget
According to sources, Pathaan's production cost is 225 crore rupees. This makes it one of the most expensive Indian movies ever produced. The high budget for Pathaan can be attributed to several factors. Firstly, the movie features some of India's biggest stars, including Shah Rukh Khan and Deepika Padukone.
Pathaan promises to deliver an action-packed storyline with top-notch special effects and stunts. These factors contribute significantly to the production costs and have resulted in a higher-than-average movie budget. Despite its high price, Pathaan has already broken box office records upon release.
Also Check: Mrs. Chatterjee vs. Norway Box Office Collection And Budget Report
Pathaan Director's Delightful Response to Win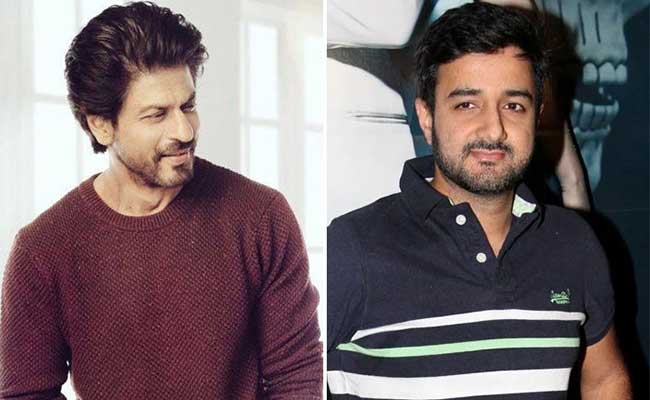 Reflecting on the success of Pathaan, director Siddharth said in a recent statement,
"It feels incredible that Pathaan is now the number one Hindi film in India today! The love and appreciation that has been showered on Pathaan by audiences is historic and it shows in the box office result. As a director, I'm proud that I made a film that has entertained people globally."
He added,

"The Hindi film industry has gone through much vilification recently. We were said to have been boycotted by people. We were told that we couldn't make an appreciated film because we had lost touch with how to make a true blue Hindi film. The industry has heard enough and I'm happy that Pathaan has become the answer to all that talk. It shows that we just have to make a good film, and audiences will come to watch it."
Also Check Other Articles On Box Office