Recently, social media platforms and YouTube were flooded with rumours of the death of renowned actor and comedian Chris Tucker. The news spread like wildfire, causing distress among his fans and followers. However, after careful investigation and examining credible sources, it is clear that Chris Tucker is alive and well.
This article aims to debunk the false death hoax surrounding Chris Tucker and highlight the importance of fact-checking information before believing and spreading it.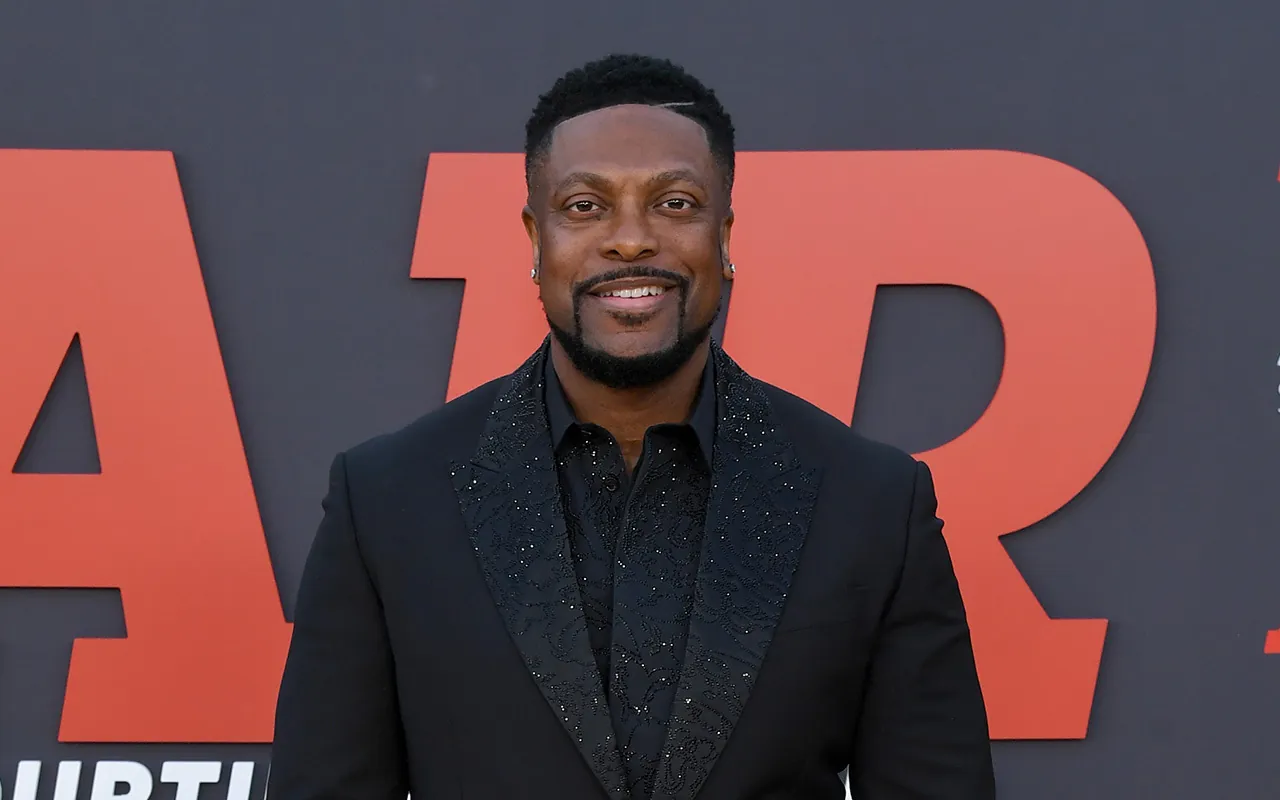 Who Is Chris Tucker?
---
Chris Tucker was born in Atlanta, Georgia, on August 31, 1971. Tucker gained widespread recognition for his role as Detective James Carter in the "Rush Hour" film series alongside Jackie Chan. The success of the "Rush Hour" films propelled him to international fame and established him as a prominent comedic actor.
Before his breakthrough in "Rush Hour," Tucker was already known for his stand-up comedy performances. He showcased his energetic and animated style of comedy, which helped him build a solid fan base. Tucker's comedic talents led to appearances on popular shows like "Def Comedy Jam" and "The Tonight Show with Johnny Carson."
In addition to the "Rush Hour" series, Tucker has appeared in other notable films, including "Friday," "The Fifth Element," "Money Talks," and "Silver Linings Playbook." He also ventured into producing and hosting the BET Awards in 2013.
While Tucker's acting career has been marked by intermittent periods of activity, he remains a well-known figure in the entertainment industry. He continues to be regarded as a talented comedian and actor.
Why Is Chris Tucker Dead Trending?
---
On Friday, September 30, 2022, a Facebook page called "R.I.P. Chris Tucker" was launched. The following message went viral and got over a million page likes:
"At about 11 a.m. ET on Friday (September 30, 2022), our beloved actor Chris Tucker passed away. Chris Tucker was born on August 31, 1972 in Atlanta. He will be missed but not forgotten. Please show your sympathy and condolences by commenting on and liking this page."
Also, people made videos on youtube saying that the rush-hour actor had died while going to the hospital.
The name of the video, "10 minutes ago/died on the way to the hospital/goodbye comedian Chris Tucker," made the situation seem more real. The nine-minute and eleven-second video summarizes the comedian's life and expresses sympathy for his family.
People quickly started to accept what they saw in the video because some users rapidly spread the word on social media sites like Twitter, Facebook, and others. Tucker is the latest celebrity victim of a fake death rumour. More often than not, people spread false information online to get more views.
For more details on other celebrity fake death hoaxes, check out the posts given below:
Chris Tucker Death Hoax Dismissed Since Actor Is 'Alive And Well'
---
Chris is a victim of a fake death hoax and is well and alive. If you look at the youtube channel that posted this information, you'll see that the account's primary goal is to make videos about famous people who have died. But they are all wrong, as it turns out. A death hoax also hurt kevin hart, lionel richie, oprah winfrey, and other well-known people.
If it were true, Tucker's family should have posted online about his death. For example, his niece, singer Jamia Tucker, posted a link to an audition for the wiz but didn't say anything about her supposedly dead uncle.
Mainstream media share celebrity deaths and obituaries and would be among the first to report the news. But no newspaper, news sites like CNN or BBC, or celebrities like Tmz reported that Chris had died. Chris Tucker is still very much alive and doing fine.
Has Chris Tucker Said Anything About The Death Hoax?
---
Tucker hasn't spoken about the rumours, but several reliable sources have said he is not dead.
Some Twitter users believe the hoax was started after Rush Hour, starring Tucker, was released on Netflix.
Where Is Chris Tucker Now?
---
Chris Tucker is still living and kicking, and he recently appeared in a movie called "Air." In this film, Tucker portrayed the character of Howard White, the CEO of Nike.
Confirmation from Reliable Sources
---
Several news outlets, such as HITC, have fact-checked the rumours surrounding Chris Tucker's death and confirmed that he is alive and well. HITC clarified that Celeb TV, the source behind the death hoax, has a history of posting fake death reports about various celebrities. Chris Tucker's continued presence in the entertainment industry further reinforces his well-being.
Conclusion
---
In the age of social media, it is vital to approach sensational news with caution and verify the information before accepting and sharing it. The death hoax surrounding Chris Tucker reminds of the prevalence of false rumours and the importance of fact-checking. As of now, Chris Tucker is alive, and the claims of his demise are entirely baseless. Let this incident be a lesson to critically evaluate information before believing and spreading it, ensuring accurate and verified news is shared among the public.
Keep your finger on the pulse of the latest entertainment news by following us on Facebook.