Oscar De La Hoya is a retired American boxer and boxing promoter who competed from 1992-2008. He is known as "The Golden Boy" because he won a gold medal at the 1992 Olympic Games in Barcelona, Spain. He is ranked as the 38th best boxer of all time, pound for pound, by BoxRec. The six-division world champion and Olympic gold medalist retired from boxing for a second time in 2022. Regarded as one of the greatest boxers of all time, De La Hoya has left an indelible mark on the sport.
As the world follows his ventures outside of boxing, one question frequently arises: Who is Oscar De La Hoya's girlfriend? In this exploration, we shift our focus to Holly Sonders, an intriguing figure in her own right. Join us as we uncover the details and delve into the life of Holly Sonders, and her connection with the legendary boxing icon, Oscar De La Hoya.
Who Is Holly Sonder?
Holly Sonders is a former host on Golf Channel and is now a personality and business owner. Sonders hosted Morning Drive on the Golf Channel for five years before she got a contract with Fox Sports in 2015.
According to Golfweek, she was hired to lead Fox Sports' new USGA coverage with Greg Norman, who was let go after one season. Sonders worked for the sports network and covered the USGA title, U.S. Opens, and U.S. Women's Opens. In 2018, Sonders said goodbye to golf and she would switch to one of Fox Sports' college football studio telecasts.
She is the CEO and creator of Xposed Sportz, the most popular sports league in the world owned and run by women. Sonders has also been written about in several papers and online publications.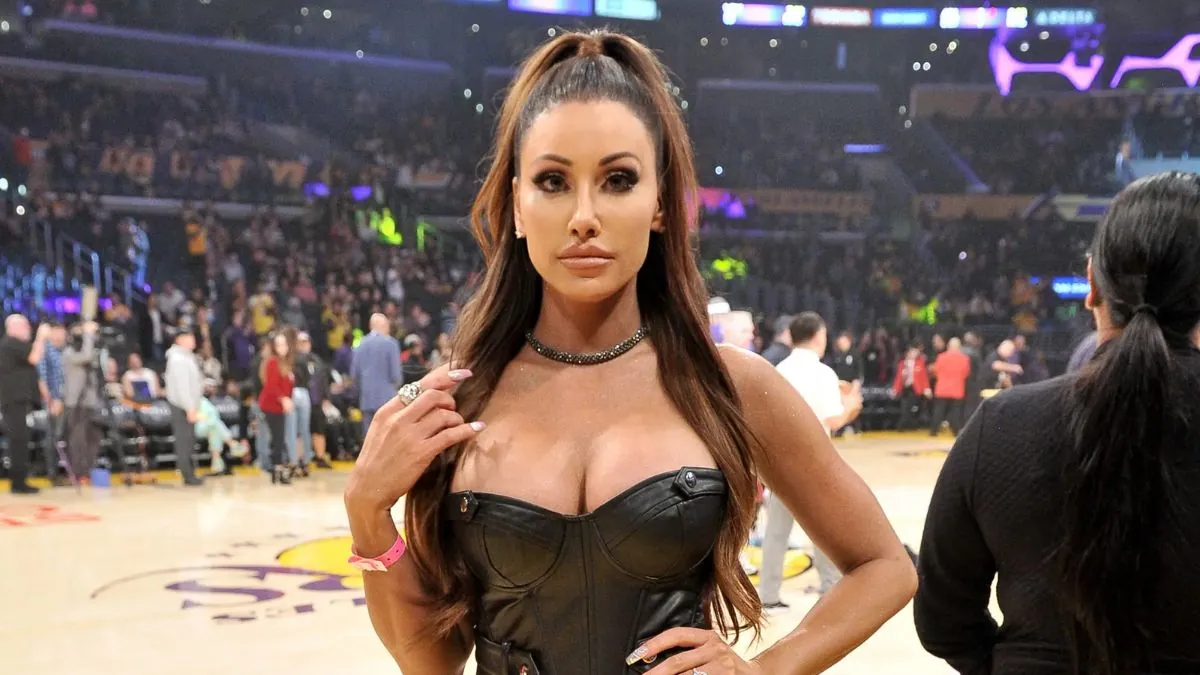 Holly Sonders Has A Tattoo Of Oscar De La Hoya
Sonders recently got a tattoo of the most important time in De La Hoya's boxing career to show how much she cares about him. After winning the gold medal at the 1992 Barcelona Olympics, the tattoo shows him looking up. Sonders share a post on Instagram. In this post she wrote:
"Dear Oscar, tou have everything in life, there is nothing I can give you that you haven't received already… except for this," she wrote as the caption.

"This tattoo signifies the day you became The Golden Boy. The moment you won the gold medal at the 1992 Olympics and looked up at your mother who had passed a few months prior.

"When deciding on an artist to bring this moment to life, there was no question that I wanted it to be your sister's husband, Tattoo Esteban. I love you."
How Did Holly Sonders And Oscar De La Hoya Meet?
Oscar De La Hoya allegedly met Holly Sonders while she was working as a sports reporter at Bally's Fight Night in June 2021. As the host of the event, Sonders interviewed boxers, both current and retired, which is how she and De La Hoya ended up getting to know one another. De La Hoya was also heavily involved in the event, having co-created it with KO Entertainment.
The former broadcaster marked the special occasion on Twitter, sharing a photo of herself interviewing The Golden Boy on stage. She tweeted, 'Boxing is LIVE right now on #BallysFightNight #KOEntertainment having so much fun with this event created by @OscarDeLaHoya.'
In August 2021, the pair were spotted on a date at Nobu in Malibu, in photos obtained by TMZ. However, the couple didn't go Instagram official until November of that year." They have also worked together on different projects, such as a possible reality show.
In this post sonders wrote:  Let's go baby 🔥 @oscardelahoya @bagleyphoto_
Holly Sonders Was Previously Engaged To A Famous Sports Gambler
The fast-paced relationship between Sonders and Dave Oancea (also known as "Vegas Dave") ended in 2020, a year after they engaged in December 2019. Sonders said that during the first six months of their relationship, she tried to work less and "just be home more." The COVID-19 pandemic, on the other hand, made her feel restless and "so miserable."
In the end, Oancea moved out of their house, and Sonders went on to try out new jobs. In 2020, they went their different ways.
Before she met Oancea, Sonders dated Kliff Kingsbury for a short time. At the time, Kingsbury was the coach of the Arizona Cardinals. Sonders and Erik Kuselias, who was her husband at the time and used to work with her on Golf Channel, broke up in 2016.
Oscar De La Hoya: Dating History
Oscar De La Hoya has been with a few famous people. Here is a list of the women he has dated based on what the search found:
Shanna Moakler 
Toni Alvarado
Millie Corretjer 
Holly Sonders
Paris Hilton
How Many Kids Does Oscar De La Hoya Have?
Oscar De La Hoya had six kids and two boys from less well-known relationships. Both were born in 1998: Jacob De La Hoya and Devon De La Hoya. From 1998 until late 2000, "The Golden Boy" was engaged to Shanna Moakler, who won the Miss USA contest in 1995. The couple has a daughter Atiana Cecilia De La Hoya, born in March 1999.
After he broke up with Shanna Moakler, Oscar De La Hoya married Millie Corretjer, a Puerto Rican singer and actor, in October 2001. Together, they have three children. Oscar Gabriel De La Hoya was born in 2005, and Lauren Nanette De La Hoya and Victoria Lauren Rose De La Hoya came along in 2007 and 2014, respectively.
You Can Also Take A Look At Other Well Know Celebrity Girlfriend, We Have Covered:
Be Entertained And Informed With The Latest News At Topmovierankings.com!