Welcome to Flatch is an American mockumentary comedy show on Fox, which started on March 17, 2022. It is based on the British show This Country, which was made and written by Daisy May Cooper and her brother Charlie Cooper, who also played the main parts. Jenny Bicks came up with the idea for the US version.
The show was picked up for a second season in May 2022, and the second season started on September 29, 2022, concluding on February 2, 2023. After the first two successful seasons, fans are looking forward to Welcome to Flatch Season 3. At a time when shows find out whether they're going to be renewed or canceled, the future of this comedy is still uncertain. In this article, we will tell you everything about 'Welcome to Flatch' Season 3.
Welcome To Flatch Season 3: Is It Renewed Or Cancelled?
According to Deadline, Welcome to Flatch Season 3 has not yet been renewed or canceled by Fox. Fox Entertainment's Head of Scripted Programming, Michael Thorn, said that:
"launching our next great live action comedy is a top priority, so you can expect some announcements as soon as the Writers Guild of America strike is over".
When asked about a renewal decision on Flatch, Thorn pointed to the renewal of Joel McHale-fronted Animal Control for a second season.
"Right now we're taking a step back on our live action comedy. As you know, we announced our second season of Animal Control. We love of the show. It's got an incredible amount of momentum, and it's really popping for us. Now we're taking a step back and thinking okay, how do we turn Animal Control and its success into a real comedy destination, a comedy block,"
he added:
"We're still talking about [Welcome To Flatch]. But I think as we wait for the strike to end we're going to look at our development, and Welcome To Flatch and make the best decision for that comedy goal… and see where we stand. I think we'll have some news as soon as the as soon as the strikeouts,"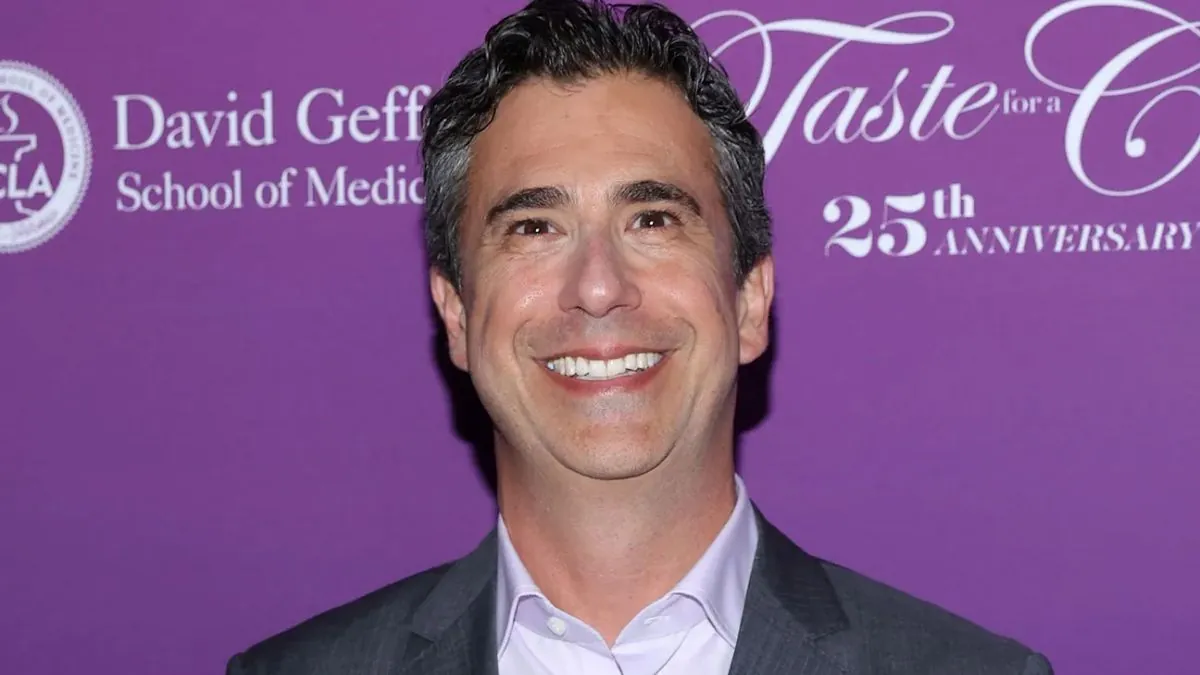 Welcome To Flatch Season 3: Potential Release Date 
Since it's yet to be made clear if the show will continue or not no one knows when Season 3 will come out. In past seasons there has been little time between shows. Season 1 came out on March 17, 2022, and Season 2 on September 29, 2022. So it's possible that Season 3 will take a little bit of time to come out. We'll let you know when Welcome to Flatch Season 3 is coming out as soon as we know.
You Can Also Take A Look At Other Web Series And TV Shows' Upcoming Seasons' Release Dates We Have Covered:
Welcome To Flatch Season 3: Potential Plot
A documentary group is sent to a small town to learn about how people live there. While there, they meet the strange people of Flatch, Ohio, a made-up rural village that is thought to be near Columbus in Franklin County. It tells us a lot about how they lived. The main characters of the show are Kelly Mallet and her cousin Lloyd "Shrub" Mallet, who have graduated from college and moved back to their hometown of Flatcha. The plot for season 3 has not been officially announced yet, but it is expected to continue exploring the lives of the people in Flatch.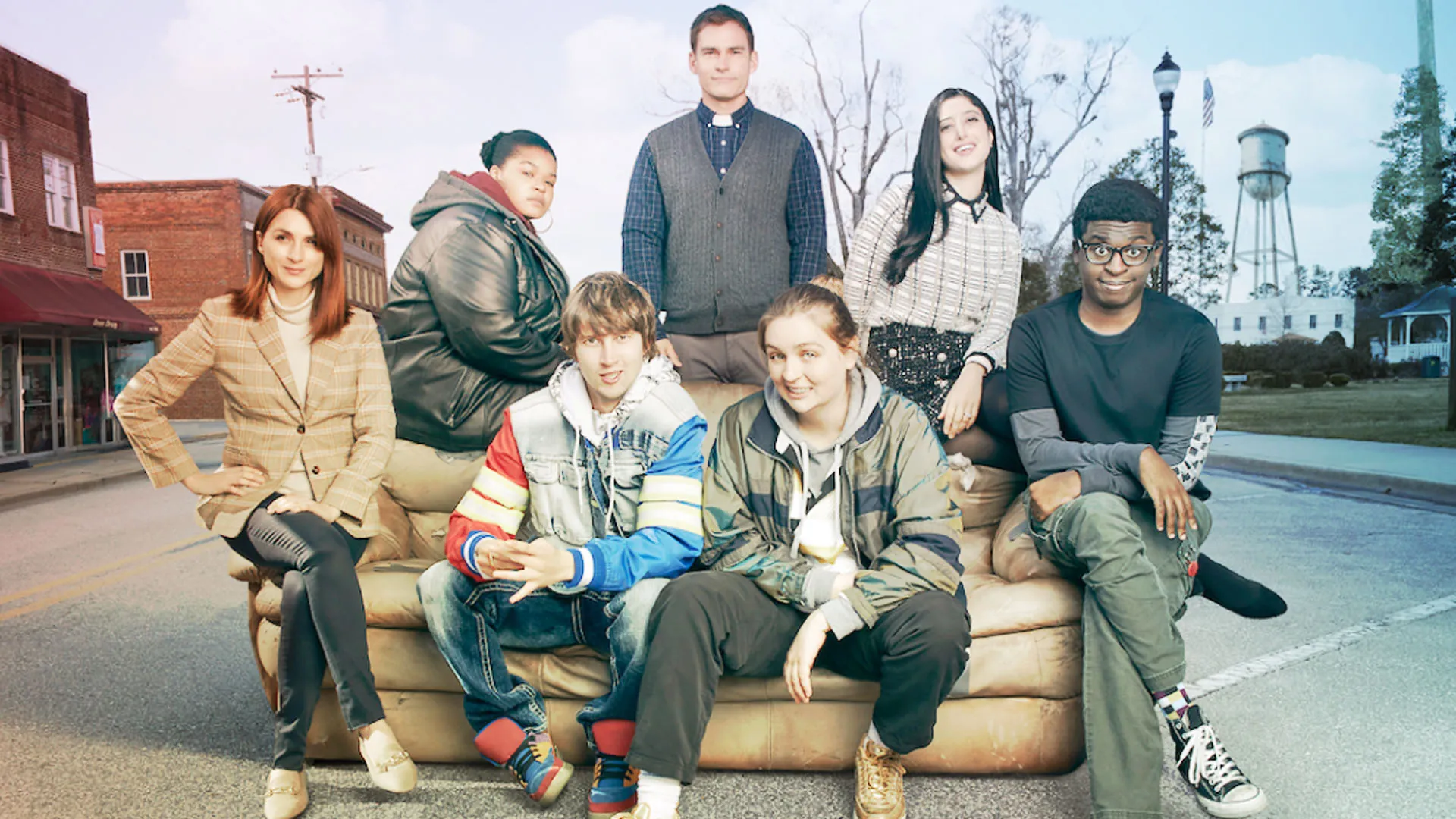 Welcome To Flatch Season 3: Potential Cast
When 'Welcome to Flatch' Season 3 gets a release date, we can expect to see the familiar cast returning. The main star, Holmes, portrays Kelly Mallet, a character known to many of her online fans. Sam Straley is now part of the group, playing Lloyd 'Shrub' Mallet. Taylor Ortega takes on the role of Nadine Garcia-Parney, and Justin Linville portrays Mickey St. Jean. Krystal Smith is the actress behind Mandy 'Big Mandy' Matthews, while the well-known American actress Aya Cash plays Cheryl Peterson. Seann William Scott plays the character Joseph 'Father Joe' Binghoffer.
Where To Watch Welcome To Flatch Season 3?
You can watch the first two seasons of 'Welcome To Flatch' on FOX. When Season 3 gets a release date, you will be able to watch it on the same platform.
Is There A Trailer Available For Welcome To Flatch Season 3?
At the time, there is no trailer for Welcome To Flatch season 3. But you can still watch the trailer for season 2. Rest assured that we will update this post as soon as a clip from the new season is available and let you know.
Similar Web Series Like : Welcome To Flatch
If you're looking for web series similar to Welcome to Flatch, here are some titles:
Parks and Recreation
The Office (U.S. version)
Brooklyn Nine-Nine
Superstore
Trailer Park Boys
Corner Gas
Letterkenny
The Last Man on Earth
Raising Hope
Schitt's Creek
Be Entertained And Informed With The Latest News At Topmovierankings.com!