Phoebe Tomlinson, the younger sister of former One Direction member Louis Tomlinson, has recently announced her pregnancy, bringing joy and anticipation to the Tomlinson family. The 19-year-old model took to Instagram to share the news with her 1.1 million followers, creating excitement among her loved ones and fans.
Who Is Phoebe Tomlinson?
---
Phoebe Tomlinson is the younger sister of Louis Tomlinson, a former member of the popular boy band One Direction. Born on March 23, 2004, Phoebe gained recognition due to her association with her famous step-brother. She has since carved out her path as a model, influencer, and social media personality.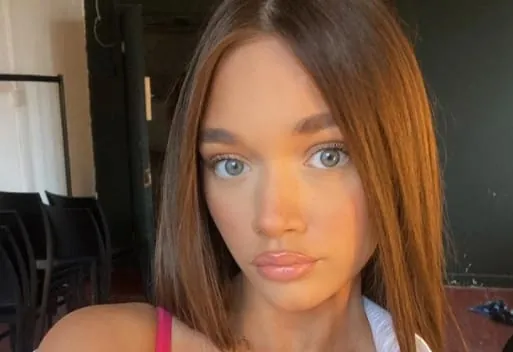 Phoebe and her twin sister Daisy have amassed a substantial following on platforms like Instagram and YouTube. She has over 1.1 million followers on Instagram, where she shares her modeling work, lifestyle content, and glimpses into her personal life.
Phoebe Expecting First Baby With Jack Varley
---
According to justjared, Phoebe Tomlinson's recently announced pregnancy confirmed video through Instagram. The video included a moving black-and-white video that captured the priceless moments when she told Jack and their family about her pregnancy. Phoebe Tomlinson and Jack Varley's relationship is filled with love and excitement as they await the birth of their child. 
The video announcement showed Phoebe's shocked reaction upon seeing her first positive pregnancy test. She then relayed the news to Jack, who was equally stunned. The couple's affection for one another was evident in their affectionate embrace.
The video showcased Phoebe's scan and proudly displayed her growing baby bump. Accompanied by Ellie Goulding's "How Long Will I Love You," the video became a beautiful tribute to the couple's joyous journey towards parenthood.
You Can Also Take A Look At Other Celebrity Pregnancy Rumors We Have Covered:
Who Is Phoebe Tomlinson's Boyfriend?
---
Phoebe Tomlinson's boyfriend is Jack Varley. Jack Varley, the boyfriend of Phoebe Tomlinson, is an accomplished football player from Doncaster, England. At around 26 years old, Jack is a charming athlete often seen by Phoebe's side.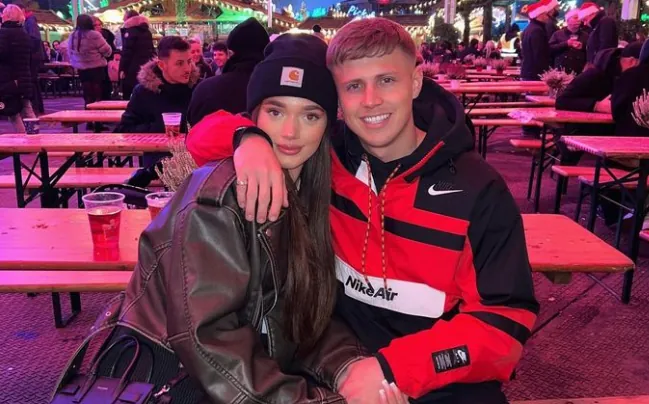 Jack's passion for football began at a young age, and he has played for various clubs throughout his career. He was associated with the Winterton Rangers before 2020. 
Phoebe's Pregnancy Journey
---
 Phoebe has entered her second trimester and proudly shared footage of attending a scan, giving her followers a glimpse of the growing life within her. The video showcased Phoebe's excitement and anticipation, accompanied by messages of support and well-wishes from friends, family, and fans.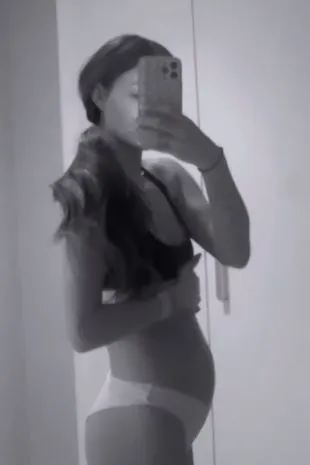 Celebrity and Fan Reactions
---
 Phoebe's news resonated beyond her immediate circle as familiar faces from the entertainment industry joined the celebration. Sophie Piper, a former Love Island contestant, conveyed her congratulations with heartfelt emojis, adding to the chorus of support. Fellow members of the One Direction family, such as Lottie's boyfriend, Lewis, and Liam Payne's sister Ruth, expressed their congratulations and well wishes. Meanwhile, fans expressed their enthusiasm and curiosity about Louis Tomlinson's reaction to the news, imagining his joy at becoming an uncle.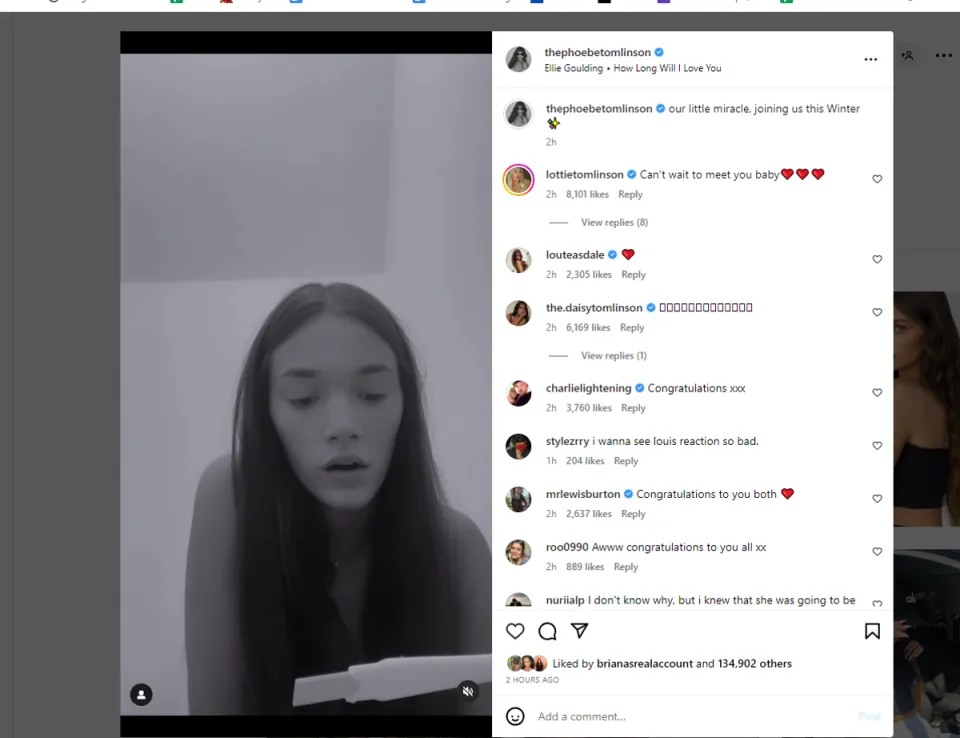 Conclusion
---
Phoebe Tomlinson's pregnancy announcement has brought immense happiness to the Tomlinson family and garnered widespread excitement among her followers. As she embarks on this new chapter of her life, Phoebe is surrounded by love and support from her family, including her siblings Louis, Daisy, and Lottie, as well as her adoring fans. The anticipation for the arrival of her first child continues to grow, and Phoebe's journey into motherhood is met with enthusiastic support and well-wishes from all who know and admire her.
Be Entertained And Informed With The Latest News At Topmovierankings.com!