Selena Gomez is the popular singer and one of Hollywood's biggest stars. She has always been in the spotlight when it comes to her personal life, especially her romantic relationships. Over the years, there have been numerous speculations about who Selena Gomez boyfriend might be. In 2023, fans are curious to know who Selena Gomez's boyfriend is.
Recently, rumors circulated about a possible connection between Selena and Zayn Malik, another renowned artist. However, Selena has now responded to these speculations, shedding light on the truth behind the rumors. Let's delve into the details and find out what Selena Gomez has to say about her relationship status and the rumors surrounding her and Zayn Malik.
Who Is Selena Gomez Boyfriend In 2023?
Selena Gomez Is currently single and has no boyfriend right now. The latest rumors have linked the Selena Gomez to Zayn Malik after they were spotted having dinner together in New York City. However, they have not been publicly seen together since then.
In March 2023, a TikTok user named @klarissa.mpeg shared a text message from a friend who claimed to be Selena and Zayn Malik waitress at a restaurant. The user explained that she and her friend work at restaurants frequented by celebrities. The friend wrote, "Tell me how Selena Gomez and Zayn just walked into [restaurant] hand in hand making out, and I seated them," Additionally, the date occurred weeks after Selena had followed Zayn on Instagram. (At the time of the dinner, Selena was also one of 18 accounts Zayn followed.) Later Selena Gomez unfollowed on Instagram.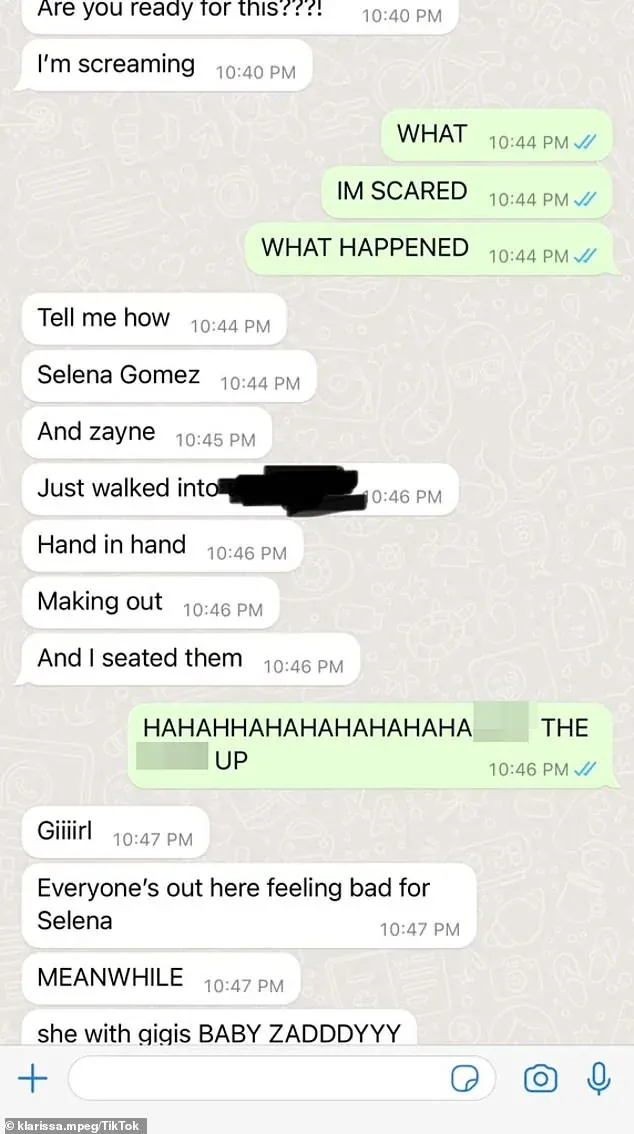 Selena was asked on a red carpet in the 2010s which One Direction member she would most like to kiss. Oh no, she exclaimed before quickly responding, "Zayn." In a 2016 interview with InStyle UK, Selena denied dating rumors involving Zayn. "If he had asked me out on a date, I would be seen with him. Just kidding, but not kidding," she said.
Selena Gomez And Zayn Malik Spotted Kissing On A Romantic Dinner Date In NYC
Pop star Selena Gomez was spotted with former One Direction member Zayn Malik on a dinner date, sparking romance rumors. A witness observed the couple holding hands and kissing at a SoHo, New York City restaurant. Zayn previously dated the model Gigi Hadid, with whom he shares a two-year-old daughter. However, the relationship did not last; it ended in October 2021.
Selena Gomez Hilariously Clarifies Relationship Status After Zayn Malik Rumours
Selena Gomez made fun of her relationship status while sitting on the sidelines of a soccer game. This was a few months after reports that she was dating Zayn Malik. In the silly Tiktok video, the singer was wearing a jacket and scarf and had a blanket on her lap. "The struggle man lol," the 30-year-old wrote as the video's caption. In the background, one of her friends could be heard laughing.
Selena Gomez And Drew Taggart Dating Rumours
Drew Taggart is a member of The Chainsmokers, was first mentioned to Selena in January 2023. A source told Us Weekly on January 16, 2023, "They aren't trying to hide their relationship by sneaking around at members-only clubs." The source also said that the relationship was "very casual and low-key." The source said that when Selena and Drew hang out, they "go bowling and to the movies" and are "so affectionate" on dates. The person said, "Selena can't keep her hands off him." They also said Selena and Drew were "having a lot of fun together."
However, Gomez soon put the romance rumors to rest in a now-deleted Instagram story. She posted a black-and-white image of a mountain that said "I like being alone too much." She then followed it up with a hashtag, #iamsingle—so perhaps things aren't romantic between them, or they've already cooled off?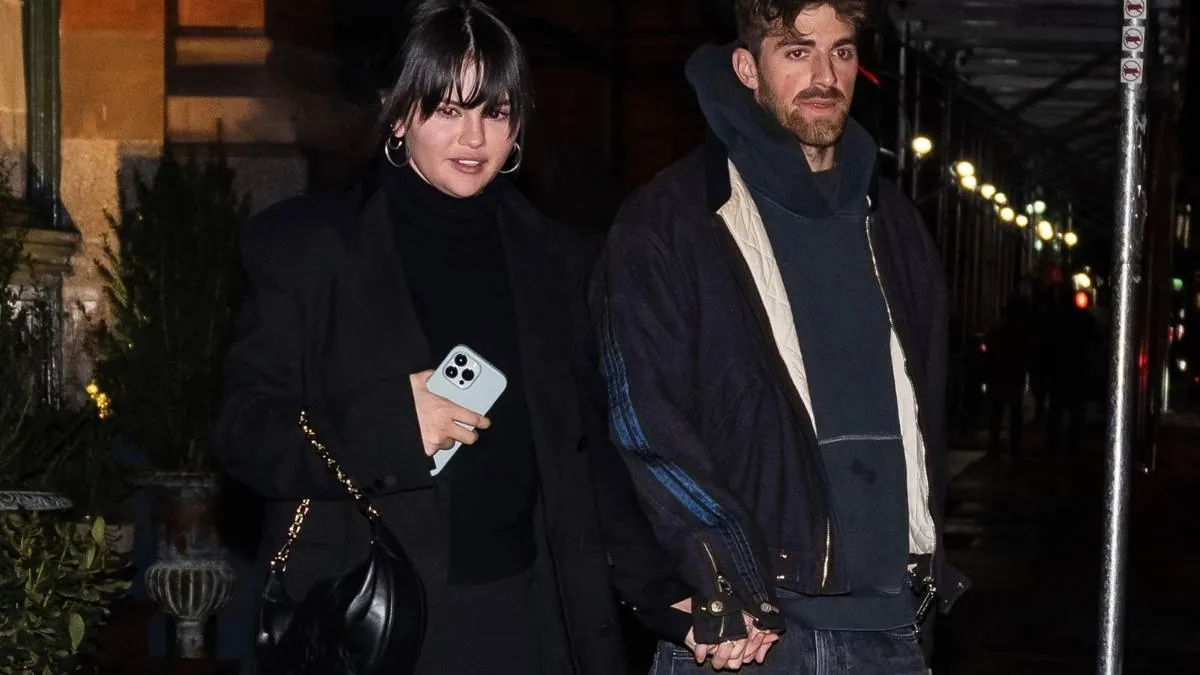 Who Are Selena Gomez's Ex-Boyfriends?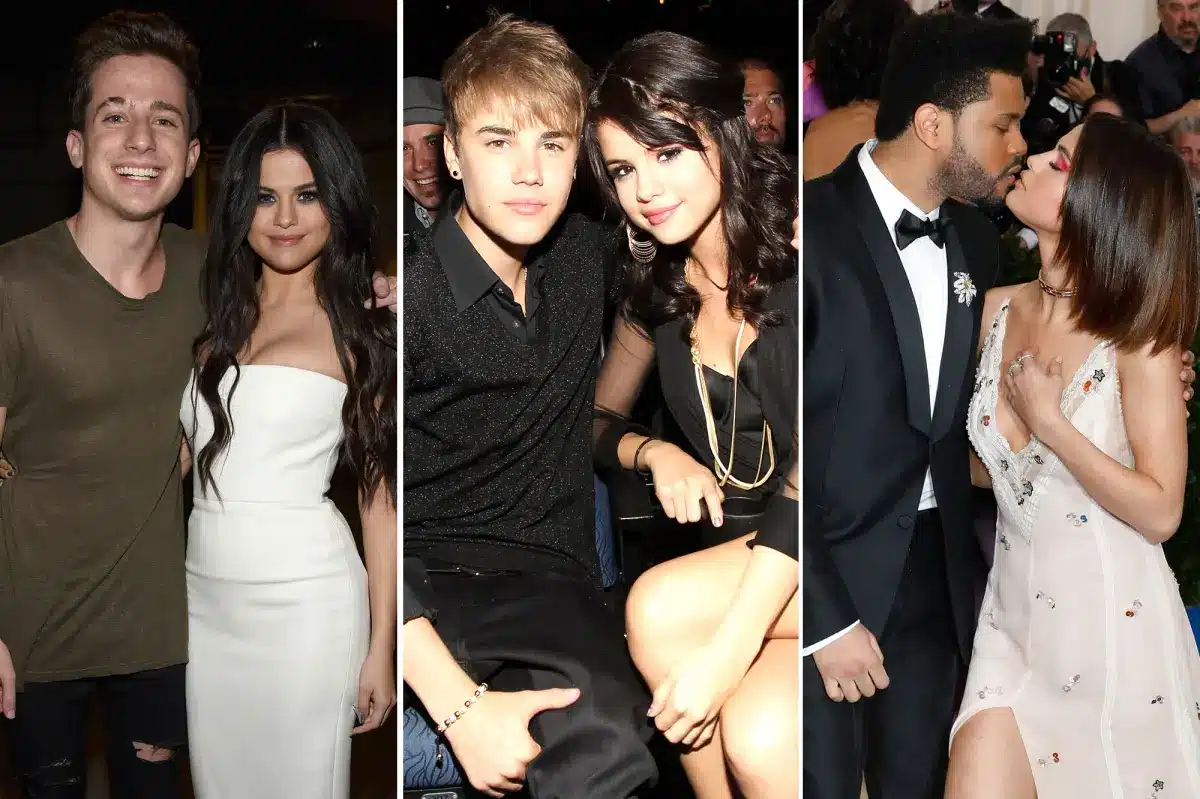 Selena Gomez, a talented actress, and singer, has had her fair share of rumored relationships over the years. While she has maintained her privacy regarding her personal life, some high-profile romances have made headlines. Let's take a closer look at the rumored relationships and the four confirmed ex-boyfriends of Selena Gomez.
Justin Bieber
Undoubtedly, the most well-known and publicized relationship in Selena Gomez's dating history is her on-again, off-again romance with pop sensation Justin Bieber. The couple first started dating in 2011 and had a tumultuous relationship that captured the attention of fans worldwide. They underwent several breakups and makeups before finally calling it quits in 2018.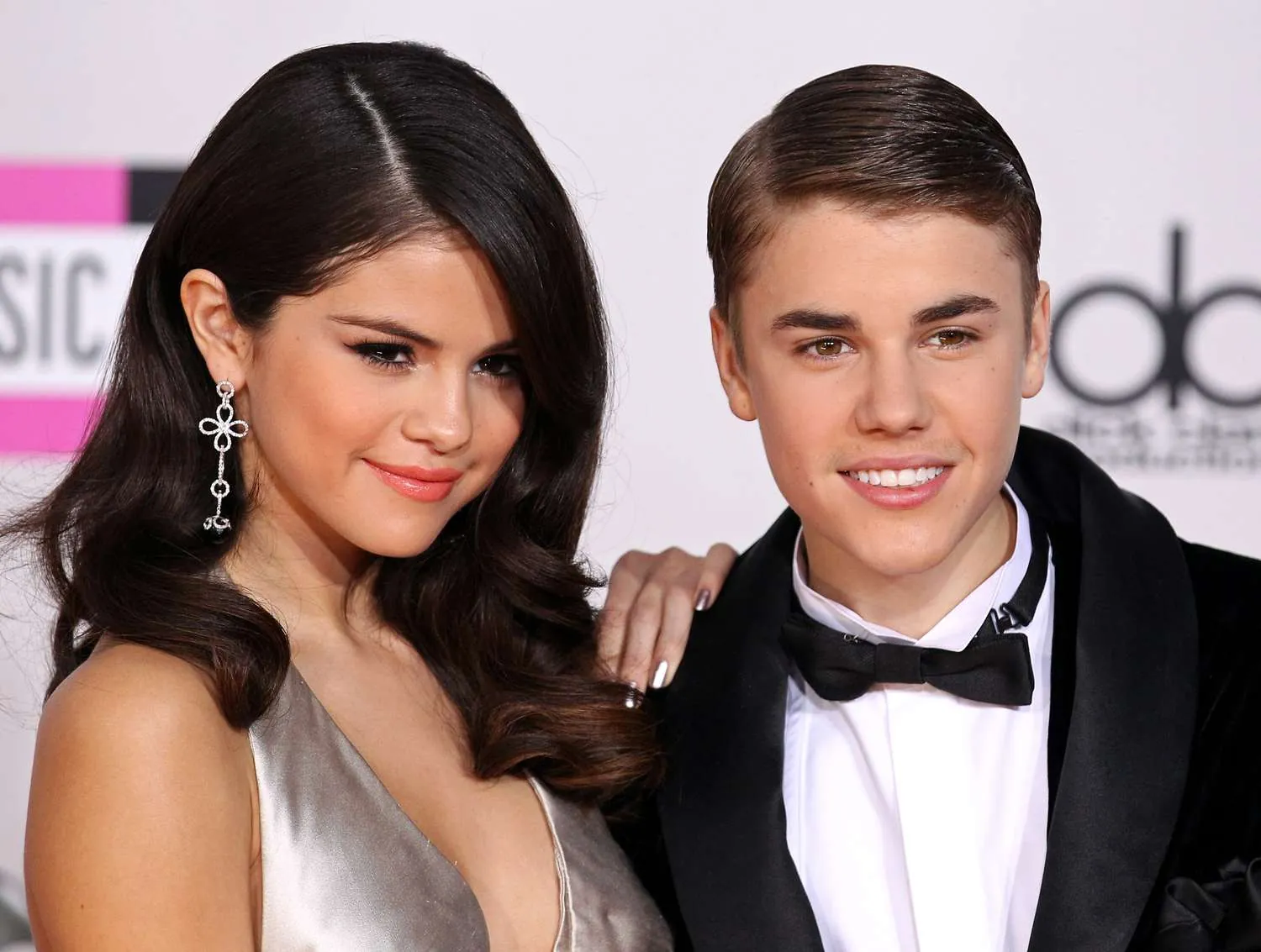 ---
The Weeknd
In 2017, Selena Gomez sparked dating rumors when she was seen spending time with Canadian singer-songwriter The Weeknd, whose real name is Abel Tesfaye. The couple made their first public appearance together at the Met Gala in May 2017 and went on to attend various events as a couple. However, their relationship ended after approximately ten months.
---
Nick Jonas
Selena Gomez and Nick Jonas, a popular band Jonas Brothers member, were romantically linked back in 2008. Although they never confirmed their relationship, they were often seen together, and their chemistry was evident. However, their romance was short-lived, and they eventually went their separate ways.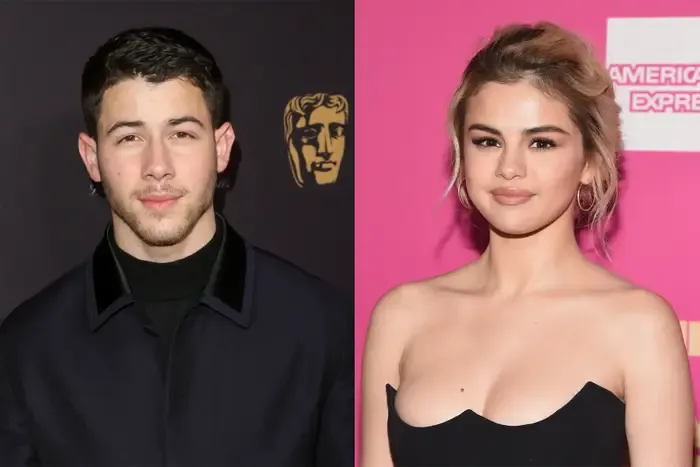 Taylor Lautner
Selena Gomez briefly dated actor Taylor Lautner, best known for his role as Jacob Black in the Twilight series. They were together in 2009 while filming the movie "Ramona and Beezus." Although their relationship didn't last long, they remained friends after the breakup.
Other celebrities linked to Selena Gomez include Zedd, Charlie Puth, Samuel Krost, Niall Horan, and Orlando Bloom. However, Selena has not confirmed these relationships, and they remain as rumors or speculations.
---
Zedd
Selena Gomez collaborated with DJ and producer Zedd on the song "I Want You to Know" in 2015, and they were rumored to be dating soon after. While Selena confirmed their relationship in an interview, it was reportedly short-lived.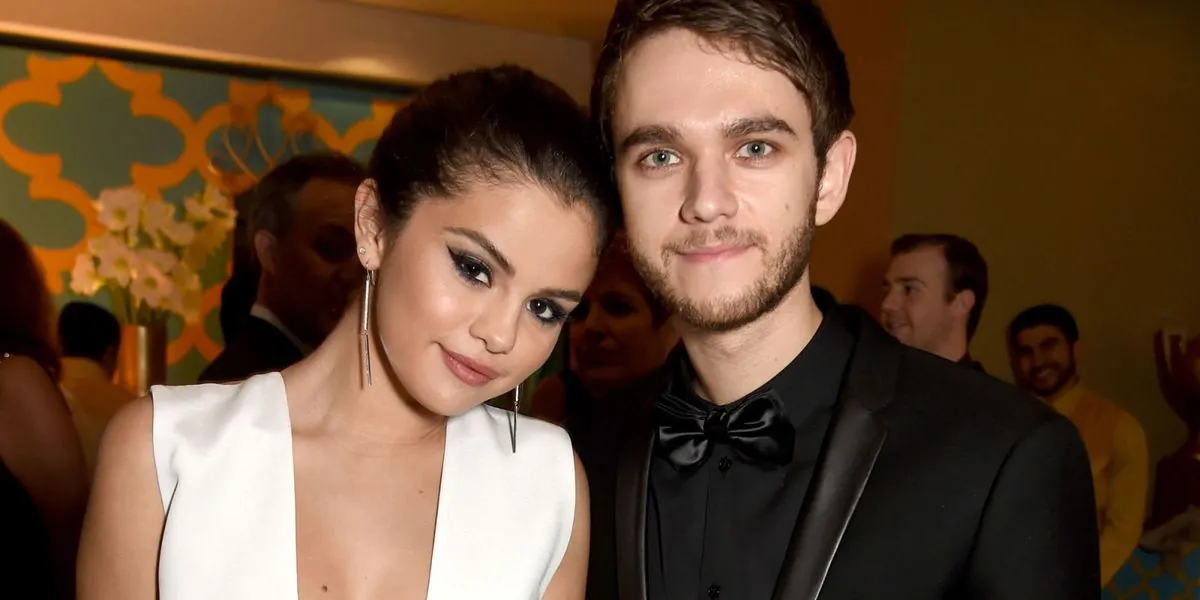 ---
Charlie Puth
Selena Gomez and singer-songwriter Charlie Puth were romantically linked in 2016. They collaborated on the song "We Don't Talk Anymore," and although their relationship was described as brief, Charlie Puth admitted that it had a significant impact on him.
---
Niall Horan
Selena Gomez and former One Direction member Niall Horan were seen on several dates in 2015, leading to speculation about their relationship. However, Niall Horan later confirmed that he was single and emphasized that they were just friends.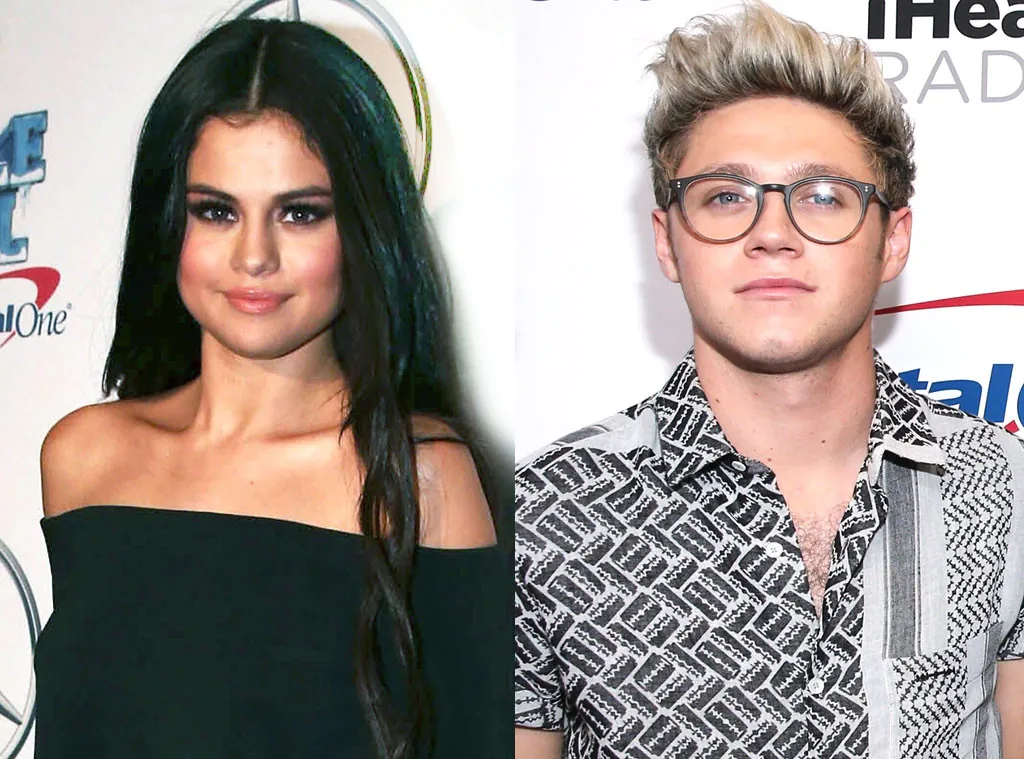 ---
You Can Also Take A Look At Other Celebrity Dating Life, We Have Covered:
Be Entertained And Informed With The Latest News At Topmovierankings.com!