Fans of the hit series The Witcher have been eagerly awaiting news on when they can expect the release of season three. With its dark and thrilling plot, compelling characters, and stunning visuals, it's no wonder that the show has captured viewers' hearts worldwide.
While a third season has been confirmed by Netflix, details surrounding its release date have remained scarce. Fans have been left to speculate as to when they might be able to see more of Geralt of Rivia's adventures unfold on their screens. In this article, we'll look at what we know so far about The Witcher Season 3 Release Date and try to predict when we can expect it to arrive.
The Witcher Season 3 Release Date
---
According to Digitalspy, it was announced that the first volume of the third season will debut on Netflix on June 29, 2023, followed by the second volume on July 27, 2023.

If you would like to know the release dates of some other web series, check out the following:
Filming and Locations of the 'The Witcher Season 3
---
On April 4, 2022, season 3 of The Witcher began filming for real. It shows Henry Cavill (Geralt of Rivia), Anya Chalotra (Yennefer of Vengerberg), and Freya Allan (Princess Cirilla of Cintra). So far, they have shot in Slovenia, Croatia, and the North of Italy. Redanian Intelligence says that most of the second season was filmed at Arborfield Studios in Berkshire, but that season 3 will be filmed at Longcross Studios in England.
There are photos from location scouting to tide you over. Check them out below.
Something wicked this way comes in season 3 of @witchernetflix ? Location-scouting adventures continue
Location: [Ext. Woods – Day]
The first scout of #TheWitcher S3! 🎉
Then, The Witcher's sets showed a new set that looked like "mysterious Elven ruins." The set could be meant to look like the remains of Shaerrawedd, an old elven palace from the books. The new season finished filming in September 2022, which is good news for people who want to watch The Witcher season 3 on Netflix soon.
The Witcher Season 3 Cast
---
In season 3 of The Witcher, you can expect to see all your favorite characters and a lot of new ones. Henry Cavill, Freya Allan, Joey Batey, and Anya Chalotra will surely be back. Here is a complete list of everyone confirmed to be back on the show.
Henry Cavill as Geralt of Rivia
Freya Allan as Princess Cirilla of Cintra
Anya Chalotra as Yennefer of Vengerberg
Joey Batey as Jaskier
MyAnna Buring as Tissaia de Vries
Tom Canton as Filavandrel aén Fidháil
Jeremy Crawford as Yarpen Zigrin
Eamon Farren as Cahir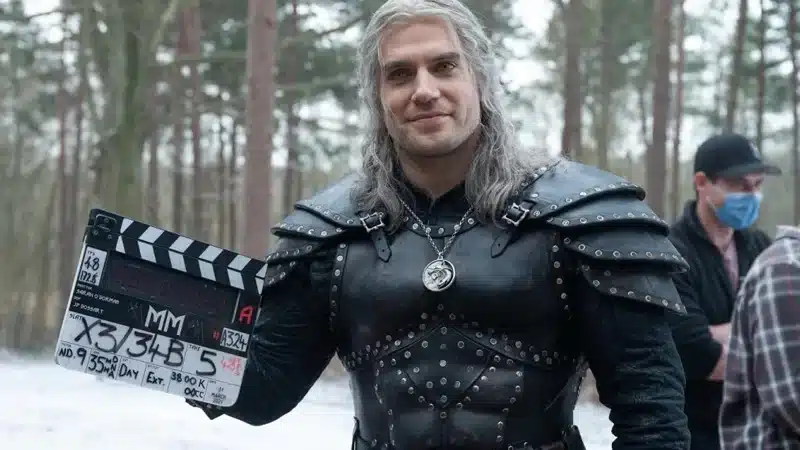 Mahesh Jadu as Vilgefortz
Terence Maynard as Artorius Vigo
Lars Mikkelsen as Stregobor
Mimi Ndiweni as Fringilla Vigo
Royce Pierreson as Istredd
Wilson Mbomio as Dara
Anna Shaffer as Triss Merigold
Therica Wilson-Read as Sabrina Glevissig
Cassie Clare as Philippa Eilhart
Mecia Simson as Francesca Findabair
Graham McTavish as Dijkstra
Bart Edwards as Duny
Simon Callow as Ellis Codringher
Liz Carr as Fenn
Ed Birch as King Vizimir II
Kaine Zajaz as Gage
In addition to the characters who will be back for the third season, there will be many new ones. Netflix has announced that the following actors will join.
Gallatin – Robbie Amell
Milva – Meng'er Zhang
Prince Radovid – Hugh Skinner
Mistle – Christelle Elwin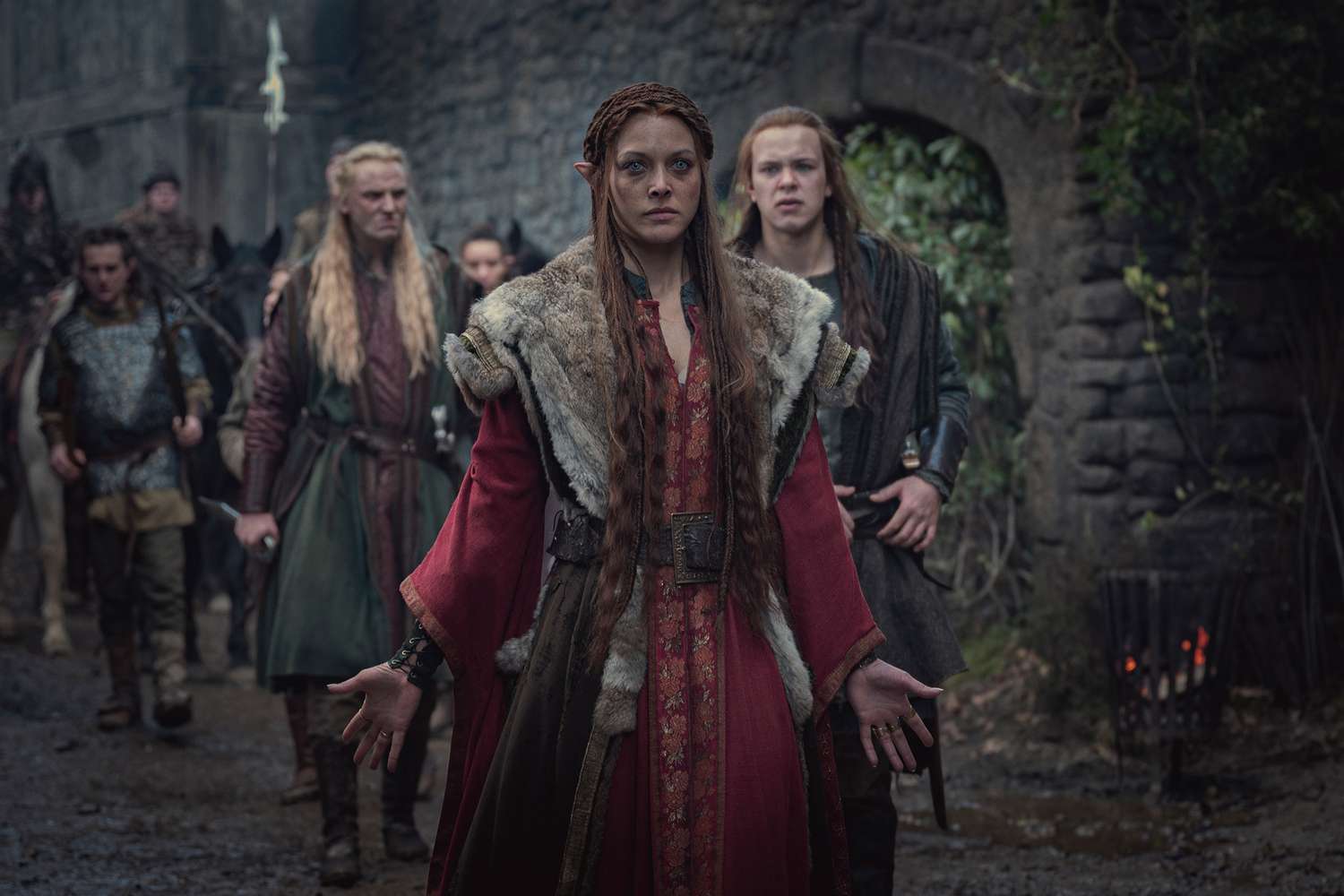 Redanian Intelligence, a news source about The Witcher, says four more parts have been cast, including those of two sorceresses. However, Netflix still needs to confirm these castings. Jim Sturgeon is said to have been cast as royal servant Aplegatt. According to the netflixlife, Sean Cernow may have also been released, possibly as Ralf Blunden. Rochelle Rose is thought to have been chosen to play Margarita Laux-Antille, who is Yennefer's friend and a witch like her. Safiyya Ingar might be cast as the witch Keira Metz.
Plot of The Witcher Season 3
---
Netflix has released an official summary of what will happen in season 3, which you can read here:
"As monarchs, mages, and beasts of the Continent compete to capture her, Geralt takes Ciri of Cintra into hiding, determined to protect his newly reunited family against those who threaten to destroy it.

Entrusted with Ciri's magical training, Yennefer leads them to the protected fortress of Aretuza, where she hopes to discover more about the girl's untapped powers; instead, they discover they've landed in a battlefield of political corruption, dark magic, and treachery. They must fight back, put everything on the line – or risk losing each other forever."
How many episodes will there be in season 3 of The Witcher?
---
Netflix hasn't said how many shows are in the show's third season. On the other hand, the first and second seasons had eight episodes, so the show has had 16 shows so far. Season 3 should also have eight episodes, bringing the total number of fronts to 24.
---
Will there be a Season 4 of the series?
---
Season 4 of The Witcher is coming. Lauren S. Hissrich, who is in charge of the show, said in the past that she had planned out seven seasons. On top of that, we already knew there would be a fourth season of The Witcher, with Hemsworth replacing Cavill.
You can add our website, topmovierankings.com, to your bookmarks and come back often to read articles about things like new web series, movies, movie reviews, and more.