Victor Osimhen, the talented Nigerian footballer, has captured the attention of football fans worldwide with his impressive skills on the field and his beautiful relationship off the pitch. Let's take a closer look at Stefanie Ladewig, the girlfriend of Victor Osimhen, and discover nine fascinating facts about her.
Victor Osimhen's Bio
---
| Name | Victor Osimhen |
| --- | --- |
| Real Name | Victor James Osimhen |
| Profession | Nigerian football player |
| Date of Birth | 29 December 1998 |
| Age | 24 years old |
| Birthplace | Lagos, Nigeria |
| Height | 185 cm |
| Weight | 78 kg (171 lbs) |
| Girlfriend | Stephanie Ladewig |
Victor Osimhen is a Nigerian professional football player known for his talent and promising future. He was born on December 29, 1998, in Lagos, Nigeria. Osimhen has quickly risen to prominence in football, showcasing his abilities as a forward for club and country. He stands at a height of 185 cm and weighs approximately 78 kg (171 lbs).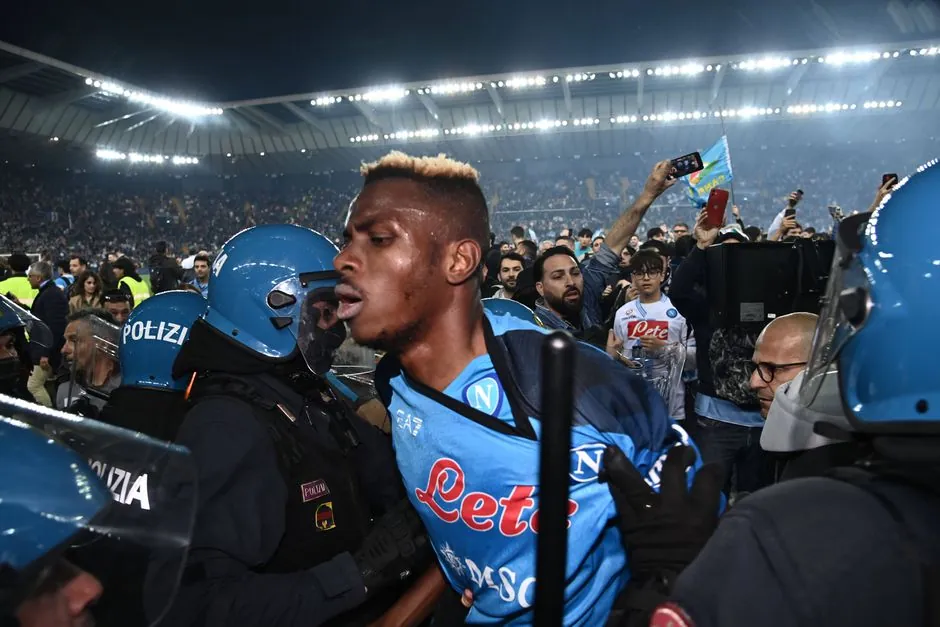 Osimhen's career began in the Nigerian club Ultimate Strikers Academy youth academy. He then moved to the Wolfsburg Youth Academy in Germany in 2016. Osimhen made his international debut for the Nigerian national team in 2017 and has become one of Africa's most promising young talents.
Who Is Victor Osimhen's Girlfriend?
---
According to Pulsesport, Victor Osimhen is currently in a relationship with Stefanie Kim Ladewig, a German lady who has become integral to his life. The couple is believed to have crossed paths during Osimhen's time playing for Bundesliga club VFL Wolfsburg. Interestingly, Stefanie was a cheerleader for Wolfsburg at the time, and their love story began to blossom from there.
One of the most significant milestones in Osimhen and Stefanie's relationship is their beautiful daughter Hailey's birthy. Osimhen openly shared his joy and expressed the importance of fatherhood in an exclusive interview. He celebrated his goals by making a gesture representing the initial of Hailey's name, "H."
Like her boyfriend, Stefanie values her privacy and prefers to keep their relationship away from the public eye. She rarely posts about her relationship with Osimhen on her social media accounts, allowing them to cherish their love and maintain a sense of intimacy away from the spotlight.
Find gossip and news of some other well-known celebrities:
Know More About Stefanie Ladewig
---
Stefanie Ladewig was born on September 13, 2000, two years younger than Victor Osimhen. Osimhen, born on December 29, 1998, is 24 years old, while Stefanie is 22 as of May 2023. Their age difference adds a dynamic aspect to their relationship.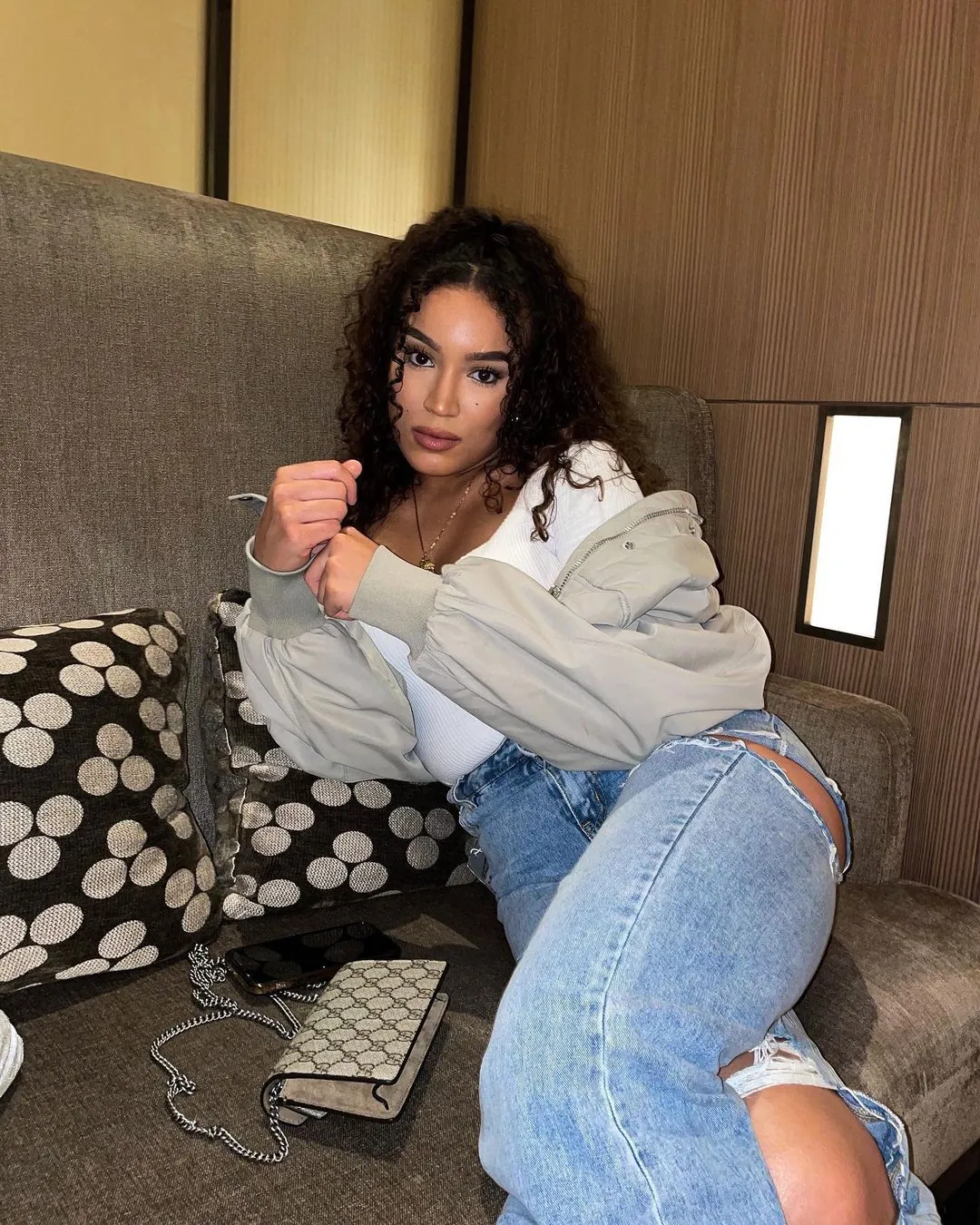 Stefanie Ladewig, of German and Cameroonian descent, embodies a fusion of cultures. While raised in Germany, she takes great pride in her African roots and maintains a connection to her Cameroonian heritage. Stefanie's mother, Sarah, is believed to be Cameroonian, but details about her father remain unknown as she prefers to keep her family life private.
Stefanie Ladewig's captivating beauty has made her one of the most admired partners among Nigerian footballers. Her impeccable sense of style and ability to carry off various hairstyles effortlessly further accentuate her natural attractiveness. Whether attending events or going about her day, Stefanie consistently exudes elegance and radiance.
Stefanie Ladewig's Love for Afrobeat
---
Stefanie's exposure to Nigerian culture through her relationship with Osimhen has cultivated a love for Afrobeat music. She has been spotted vibing to songs from famous Nigerian artists, including Rema, Tems, Fireboy, Asake, and Singah. This newfound appreciation for Afrobeat showcases her willingness to embrace and immerse herself in Osimhen's cultural background.
Conclusion
---
Stefanie Ladewig has seamlessly integrated herself into Victor Osimhen's life, bringing love, support, and happiness. With her German and Cameroonian heritage, appreciation for Afrobeat music, privacy preference, admiration for Paris, stunning looks, and resemblance to Stefflon Don, Stefanie adds her unique charm and presence to the world of football Wags. As Osimhen continues to excel on the field, Stefanie remains a constant source of strength and affection, making their relationship a beautiful journey.