Jack Grealish, the talented Manchester City winger, has captured the attention of football fans worldwide with his expressive style of play and charismatic personality. While he keeps his personal life private, his relationship with Sasha Attwood has garnered significant attention since his move to Manchester City.
 In this article, we delve into the life of Sasha Attwood, shedding light on her background, career, and enduring relationship with Jack Grealish.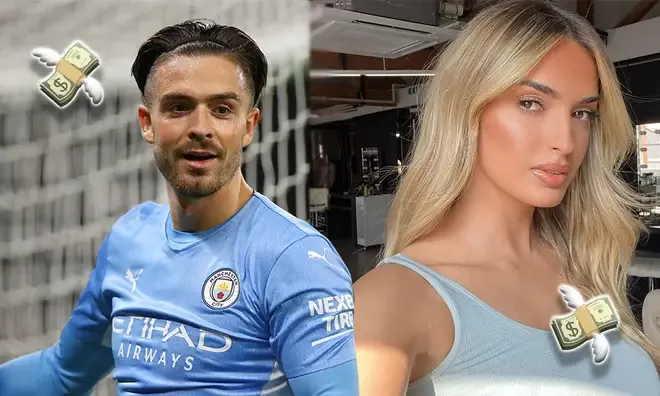 Who Is Jack Grealish Girlfriend Sasha Attwood?
---
Sasha Attwood was born on February 17, 1996, in Solihull, a small West Midlands, England town. Growing up in this prosperous area, Attwood demonstrated an early interest in modelling. Her career began when she caught the eye of a modelling agent while shopping with her mother in Birmingham, even before Grealish rose to prominence.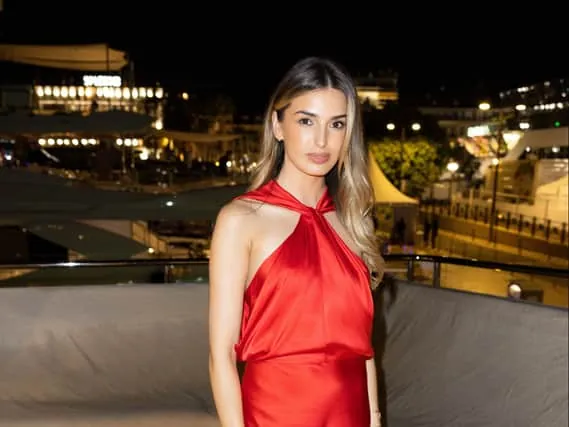 Today, Attwood is represented by renowned agencies such as Elite Models Worldwide, EWG Management, and J'adore Models in Manchester. She has successfully modelled for brands like L'oreal and Lounge Underwear and serves as the face of famous brands, including Boohoo, Lipsy, and GHD. Additionally, she shares fashion and skincare tips on her YouTube channel, further expanding her influence.
Jack Grealish & Sasha Attwood First Meeting!
---
Attwood and Grealish's paths crossed at St Peter's Roman Catholic Secondary School in Solihull. Although they knew each other from their teenage years, their romantic relationship began when they turned 16. Since then, Attwood has been a constant source of support for Grealish, standing by his side throughout his journey from Aston Villa to his triumphant treble-winning season with Manchester City.
You Can Also Take A Look At Other Celebrity Information We Have Covered:
 Attwood and Grealish's Relationship and Background
---
According to Goal.com, Attwood and Grealish's relationship dates back to their school days, when they met as young teenagers. Since then, they have built a strong bond and weathered various challenges. Attwood has stood by Grealish's side throughout his football career, from his time at Aston Villa to his current tenure at Manchester City. Her unwavering support has been evident, including a recent trip to southern France, where they enjoyed a luxurious getaway at the renowned Hotel du Cap-Eden-Roc.
Sasha Attwood's Social Media Presence
---
Sasha Attwood, known as "Sasha Rebecca" on Instagram, boasts an impressive following of 250k followers, making it her most popular social media account. Additionally, her YouTube channel has amassed 47k subscribers, where she shares her travel experiences and provides fashion and skincare tips to her viewers.
The Future of Attwood and Grealish
---
Having been in a committed relationship for over a decade, Attwood and Grealish share a strong bond. Attwood's comfort with Grealish's family is evident, as she has frequently been seen attending matches with them. 
Notably, she was spotted with Grealish's mother during his official signing as a Manchester City player in 2021. It is safe to say that their relationship is built to endure the tests of time, with their commitment to one another only growing stronger as they navigate through various stages of life together.
Conclusion
---
Sasha Attwood, a successful model and influencer, has been an integral part of Jack Grealish's life since their teenage years. Despite her boyfriend's fame and the attention it brings, Attwood has remained grounded and focused on her career. However, the couple's enduring relationship and Attwood's recent experiences with online harassment have brought her into the public eye. As they continue to support each other, it is clear that Attwood and Grealish have a bright future together, weathering the challenges that come their way with grace and determination.
Don't miss a beat with the freshest news and updates from Topmovierankings.com! Join our vibrant social media community and let your voice be heard by sharing your ideas and opinions.