The much-awaited biographical sports drama on the life of heavyweight boxing champion George Foreman is all set to premiere in April 2023.
The upcoming biographical sports drama, Big George Foreman, is set to take the audience on a thrilling journey through the life of the world heavyweight boxing champion, George Foreman. Directed by George Tillman Jr., the film boasts a star-studded cast, including Khris Davis as the titular character, Forest Whitaker as Doc Broadus, and Sullivan Jones as Muhammad Ali.
| Big George Foreman Information | Details |
| --- | --- |
| Movie Title | Big George Foreman |
| Release Date | April 28, 2023 (US, UK, Canada), April 27 (Netherlands) |
| Director | George Tillman Jr. |
| Cast | Khris Davis, Forest Whitaker, Sullivan Jones |
| Plot | Biographical sports drama about George Foreman |
| Screenplay | George Tillman Jr., Frank Baldwin, Dan Gordon |
| Production Location | New Orleans, Louisiana and Shreveport |
| Reason for Delay | Hurricane Ida |
Big George Foreman's Release Date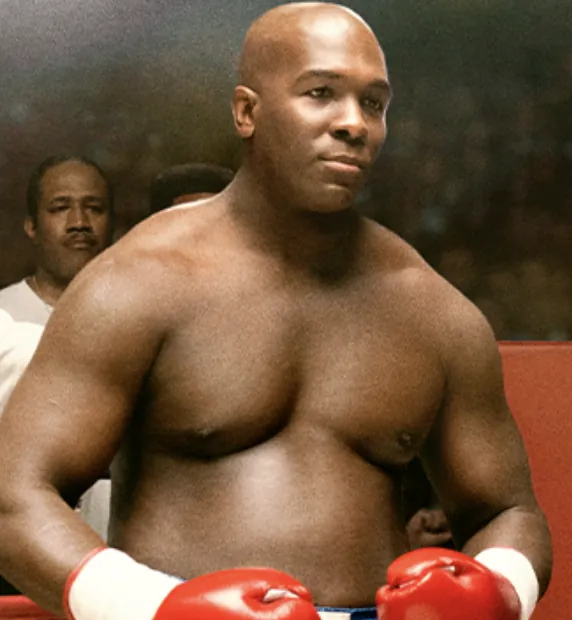 Initially set for release on September 16, 2022, Big George Foreman's premiere was postponed to March 24, 2023. The release date was later pushed to April 28, 2023, by Sony Pictures. The film will hit theaters in the US, UK, and Canada on April 28th, while audiences in the Netherlands can catch the movie a day earlier on April 27th.
Also read: Disney Announces The Little Mermaid Will Premiere In Theaters On May 2023!
Plot
The film chronicles Foreman's life, from his humble beginnings marked by poverty to becoming one of the most promising young boxers in the world. After a near-death experience in the ring, Foreman vows never to fight again, choosing instead to become a Baptist minister and preacher. However, years later, facing bankruptcy and a struggling gym, he reconnects with his former trainer, ultimately becoming the oldest boxer in history to win the heavyweight championship.
The Making of Big George Foreman
Announced in 2021, Big George Foreman is an adaptation of a screen story written by George Tillman Jr., Frank Baldwin, and Dan Gordon. Tillman and Baldwin also penned the screenplay for the movie. The film was initially titled Heart of a Lion, and principal photography was scheduled to begin in autumn 2021 in New Orleans, Louisiana. Unfortunately, the landfall of Hurricane Ida halted production, pushing filming to Shreveport in November. However, due to unknown reasons, filming was further delayed until early 2022.
Sudden Loss Of Michael K. Williams
The film's cast underwent a significant change when Michael K. Williams, originally slated to play Doc Broadus, George Foreman's trainer and mentor, passed away before production began. In his stead, Academy Award-winning actor Forest Whitaker stepped in to bring the character to life.
With an incredible cast, an inspiring story, and a captivating portrayal of George Foreman's life both in and out of the boxing ring, Big George Foreman promises to be a knockout cinematic experience for fans of sports, drama, and the legendary heavyweight champion himself. Mark your calendars and prepare to be enthralled by this highly anticipated biopic in April 2023.
Also read: The Archies Movie Release Date, Story, Cast Details and Trailer- Mark You Calendars!
Trailer