The Walt Disney Company has made it official: a third installment of the highly successful Frozen franchise is on its way. Ever since Frozen II shattered records and became the highest-grossing animated movie of all time, the anticipation for Frozen 3 has been building. The excitement reached new heights when CEO Bob Iger, during Disney's Q1 earnings call on February 8, confirmed the continuation of this beloved series after the tremendous success of the first two billion-dollar Frozen films.
As we know that the frozen 3 is confirmed fans are wanted to know release date. In this article, we will uncover exclusive details about the frozen 3 release date cast, plot, trailer, and much more, giving you a glimpse into the enchanting world of Frozen 3. Join us as we delve into the realm of ice and magic, discovering the latest updates and insights into the Frozen 3.
Does Frozen 3 Have A Release Date?
According to comingsoon.net, Frozen 3 release date could arrive by November 26, 2025. Frozen 3 is currently in production and is expected to release on the mentioned date. The first Frozen movie was released on November 29, 2013, while the second arrived six years later, on November 22, 2019. Considering that Frozen 3 was announced earlier this year, it is likely to follow the trend and be released six years after Frozen II.
Given that Frozen 3 was recently announced and considering Disney's pattern of releasing Frozen films every six years, it is possible that Frozen 3 could be released on November 26, 2025, or even later. We will keep you updated as soon as we receive further information.
Frozen 3: Expected Cast
Since the project has only been greenlit, there is no Frozen 3 cast revealed yet. Most of the significant characters from Frozen came back for Frozen 2, so the same will likely happen for Frozen 3. Idina Menzel from "Wicked" would come back as Elsa for sure. The same applies to Kristen Bell, who plays the sweet Anna on "The Good Place." Kristoff, played by Jonathan Groff (Mindhunter), and his cute horse Sven, played by Frank Welker (Scooby-Doo), should return to the group with them. Last, the hilarious Josh Gad, who played Olaf in "Beauty and the Beast," will almost certainly be in Frozen 3.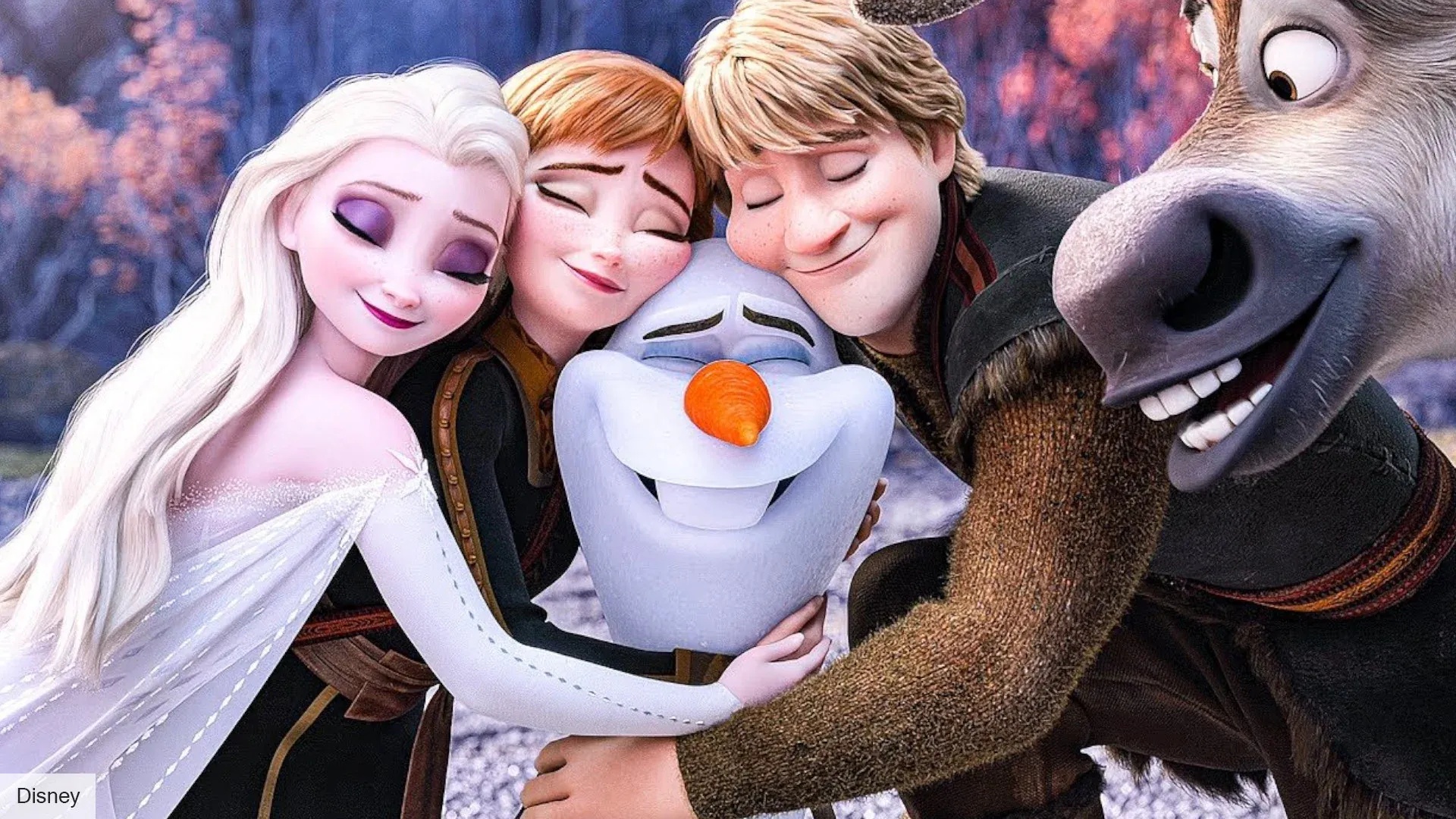 Frozen 3: Expected Plot
The story of Frozen 3 will pick up where Frozen 2 left off, but even that is a guess at this point. Frozen 2 is a little different because it doesn't have a real villain. Instead, it's about a trip to find out where Elsa got her powers and about Arendelle's past. But it goes to great lengths to keep bringing up Prince Hans, the bad guy in Frozen.
Hans comes up in a game of charades, and Anna and Kristoff talk about him in another chat. Olaf plays Hans when he explains what happens in Frozen. Later, when Elsa is exploring Ahtohallan, we see Hans himself frozen. Hans died, but if Disney wanted to bring him back as a bad guy in Frozen 3, they could find a way to get him back (primarily since the story is based on magic).
Anna is now Queen of Arendelle, and Elsa oversees the Enchanted Forest. A new lousy guy could upset the balance of power between the two places, and Hans is smart enough to find a way to come back and cause trouble for Anna and Elsa. Frozen 3 could bring everything full circle by bringing Hans back, or it could jump forward in time and follow either Anna or Elsa's children.
Who Is The Director For Frozen 3?
Regarding the minds behind Frozen III, we have yet to determine who will be helming the film. We do know that Jennifer Lee and Chris Buck will not be back to direct the third movie. Lee said Ana and Elsa are in good hands, so don't worry. Lee told The Wrap in an interview:
All our stories are driven by the artists in the studio. Where we're going with Frozen did not come from me. It came from an incredible person. That's a new piece, I've told no one. And I've been blown away by it, and I'm just having a blast with that team.
Where To Watch Frozen 3?
You can currently stream Frozen and Frozen 2 on Disney Plus. When Frozen 3 is released in theaters, it is highly likely that the movie will also become available on the Disney Plus platform.
Is There A Trailer Available For Frozen 3?
On Tuesday, February 8th, 2023, the announcement of Frozen 3 took place. There is no trailer available for frozen 3. It is unlikely that any content from the film will be revealed within the next year or so. For now you can watch the Frozen 2 trailer below.
You Can Also Take A Look At Hollywood movies Release Dates We Have Covered:
Keep your finger on the pulse of the latest entertainment news by following us on Facebook. We'll keep you updated on everything from new releases to the fate of your favorite shows.