"Welcome to Derry" is a planned horror TV series created by Andy Muschietti, Barbara Muschietti, and Jason Fuchs. It serves as a prequel to Muschietti's movies in the series, "It" (2017) and "It Chapter Two" (2019), both based on Stephen King's book, "It." Since the release of the first "It" book in 1986, it has become a favorite among generations of King fans. In 1990, the movie adaptation featured Tim Curry in the iconic role of the evil Pennywise, and it became a major success on the ABC network that year.
Thanks to Warner Bros. Discovery's recent streaming service announcement, we now have details about what to expect from their platform, Max. Building on the success of the two recent "It" movies by Andy Muschietti, the spin-off series "Welcome to Derry" has been greenlit. This article aims to provide you with everything you need to know about the release date, cast, plot, and where to watch the "It" prequel series, "Welcome to Derry."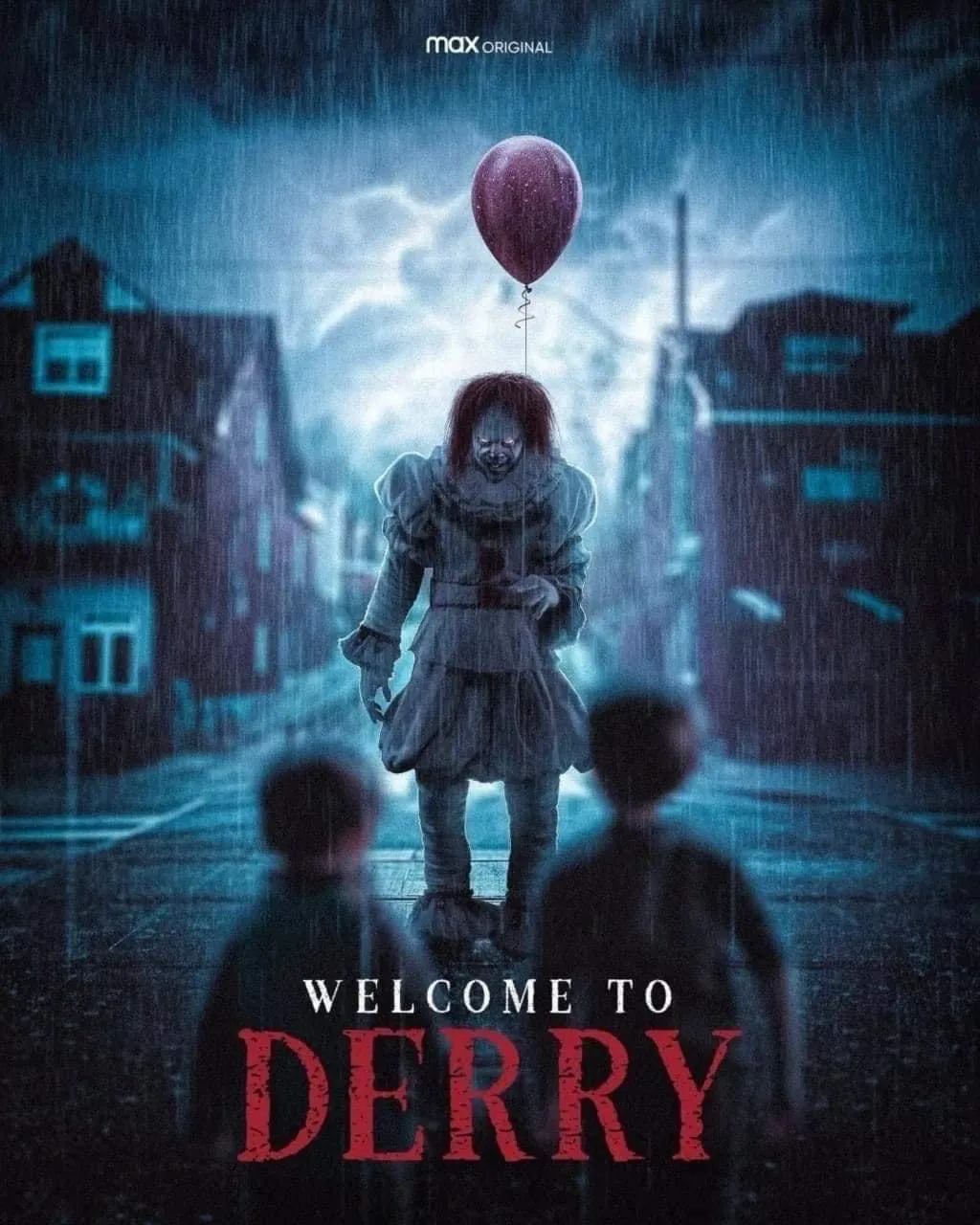 Welcome to Derry: Release Date Confirmed
Welcome to Derry is scheduled to be released in 2024. This announcement was made by Warner Bros. on Twitter and through various news outlets when they rebranded their streaming service from HBO Max to simply Max. As of July 17, 2023, the exact release date for Welcome to Derry is still unknown. The show was initially announced on March 21, 2022.
Welcome to Derry.

Taylour Paige, Jovan Adepo, James Remar, and Chris Chalk have been cast to star in the Max Original Series and prequel to the IT films, coming in 2024 to Max. #WelcomeToDerry #ITSeries #ITMovie 🎈 #StreamOnMax pic.twitter.com/wnX3YTIB21

— Max (@StreamOnMax) April 12, 2023
You Can Also Take A Look At Other Web Series And TV Shows' Upcoming Seasons' Release Dates We Have Covered:
Welcome To Derry: Cast And Crew 
Warner Bros announced that Madeleine Stowe (The General's Daughter) and Stephen Rider (Daredevil) would be joined by Taylour Paige, Jovan Adepo, James Remar, and Chris Chalk in the cast of the prequel series.
Taylour Paige
Madeleine Stowe
Stephen Rider
Jovan Adepo
Chad Rook
Chris Chalk
James Remar
We have a general idea of who will be behind the camera. There will be two showrunners for Welcome to Derry: Muschietti, who is involved for obvious reasons, and Jason Fuchs, who wrote the DC film Wonder Woman. Unfortunately, we also know that King will not be involved in the show's production; however, he has given his approval.
Will Bill Skarsgård ( Who Played Pennywise Role) Be In Welcome To Derry?
No, Bill Skarsgård will not be in the upcoming HBO Max series Welcome to Derry. In an interview, he confirmed that he is not currently involved with the prequel series.
"As of now, I'm not currently involved with it. If someone else gets to do it, my advice would be: Do it your own. Make it your own. Have fun with it. What I found pleasurable about that character is how abstract he was."
Welcome To Derry: Plot 
We know the series will be a prequel to what we've seen in the movies. How was Derry before Pennywise terrorized families by haunting the streets and scaring kids? Welcome to Derry will tell us everything.
If you've always wondered where Pennywise came from and how the curse started, the series will finally answer those questions.
Sarah Aubrey, who is in charge of original programming for HBO Max, recently talked to Variety about their future shows and gave us a sneak peek at Welcome to Derry:
"We have been working with Jason Fuchs, Brad Caleb Kane, Andy Muschietti and Barbara Muschietti very closely…They're so deep into this mythology and they have such a firm handle on the storytelling around these characters and also the demented scares that they're putting into things. Sometimes I'm, like, 'What's wrong with you?' Just all the wild ways they think up to terrify us. You'll be hearing more concretely about that development very soon… Andy is very involved in every bit of this, so that is the real recipe for success and for delighting fans."
A prequel to 'It' is in development at HBO Max, @Variety reports.

The series, currently called 'Welcome to Derry,' will begin in the 1960s in the time leading up to the events of 'It: Part One,' the 2017 film based on the Stephen King horror novel.

🔗: https://t.co/LS6L32P0L5 pic.twitter.com/LAV4KBMMwB

— Pop Crave (@PopCrave) March 29, 2022
Where To Watch Welcome To Derry?
HBO Max ordered the series, and it will be an HBO Max original, but other than that, we don't have the slightest idea of when the prequel will release.
Welcome To Derry Trailer
Not yet, as the prequel series is set for release in 2024, there remains a slight possibility that they might unveil a teaser trailer by the end of this year. Given the fervent fanbase eagerly yearning for any fresh updates, the creators seem to relish in gradually revealing information, much like offering us one red balloon at a time.
Similar Series Like Welcome To Derry
Here are some TV series names that share similar themes or settings as "Welcome to Derry":
Stranger Things
Twin Peaks
Dark
The Outsider
Castle Rock
American Horror Story
Hemlock Grove
Wayward Pines
Penny Dreadful
The Umbrella Academy