As the highly anticipated release of the 'Barbie' movie approaching, fans are buzzing with excitement to witness the beloved characters of Barbie and Ken come to life on the big screen. Barbie fever among fans has been high ever since the first trailer came out As the movie's premiere draws near, curiosity is growing about the cast and the rumors surrounding their involvement.
One recent rumor making the rounds online is that John Cena, the former wrestler turned successful actor, might be joining the 'Barbie' ensemble as one of the Kens. This has led many to wonder: Could John Cena really be a part of the 'Barbie' movie?
In this article, we delve into the details and examine the credibility of this thrilling possibility. Join us as we uncover what we know so far about John Cena's potential role in the 'Barbie' movie.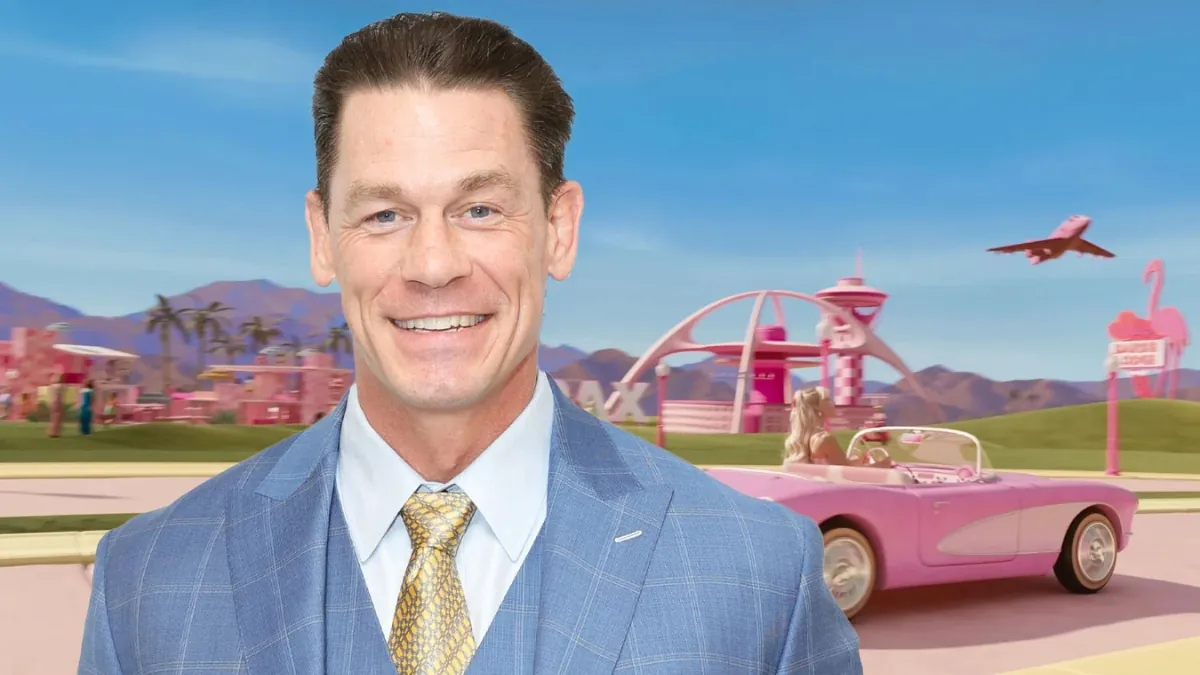 Is John Cena In 'Barbie'?
According to Deadline.com, John Cena will appear in Greta Gerwig's Barbie as a merman. In the movie, John appears to be playing a Merman version of Ken. He has long, flowing hair, a collar made mostly of shells, and white arm braces with a blue accent. He is called a "Kenmaid." John Cena went on the Today Show and talked about how he got the role of the Mattel doll in the movie.
"It was a happy accident and I think that Barbie and Fast X share a lot of parallels. The cast list is amazing, the Barbie cast list is amazing, the Fast X cast list is amazing," he told Hoda Kotb during an interview on the NBC morning show. "So, with a lot of opportunity, it was a chance for maybe to [say], 'Hey, would you guys be willing to have me if I could do something?'"

Cena told Kotb that he "kind of" pitched himself for the film "in an accidental run-in with Margot Robbie" where he said, "I would do, pretty much, whatever you guys need 'cause I really enjoy the movie and they asked me if I wanted to be a merman."
In the video shared below, you can see the whole interview.
Barbie Has An Impressive Cast
John's debut as a Ken just adds him to a roster that already includes Robbie and Gosling are joined by Kate McKinnon as Weird Barbie, Issa Rae as President Barbie, Hari Nef as Doctor Barbie, Alexandra Shipp as Writer Barbie, Emma Mackey as Physicist Barbie, Sharon Rooney as Lawyer Barbie, Dua Lipa as Mermaid Barbie, Nicola Coughlan as Diplomat Barbie, Ana Cruz Kayne as Judge Barbie, and Ritu Arya as Journalist Barbie. Kingsley Ben-Adir, Simu Liu, Scott Evans, and Ncuti Gatwa round out the cast as Ken. Will Ferrell plays the CEO of the toy business.
On July 21, 2023, Barbie will be in her first movie. You can watch the video at the link below.
For More Details On When Other Hollywood Release Date Will Be Available, Check Out The Posts Given Below:
Be Entertained And Informed With The Latest News At Topmovierankings.com!