The world of anime is vast and diverse, offering many captivating stories and unique art styles. While some anime series achieve widespread recognition and become cultural phenomena, many hidden gems often go unnoticed. These underrated anime deserve more attention for their compelling narratives, distinctive characters, and remarkable animation. In this article, we will explore the top 16 most underrated anime more popular titles have overshadowed.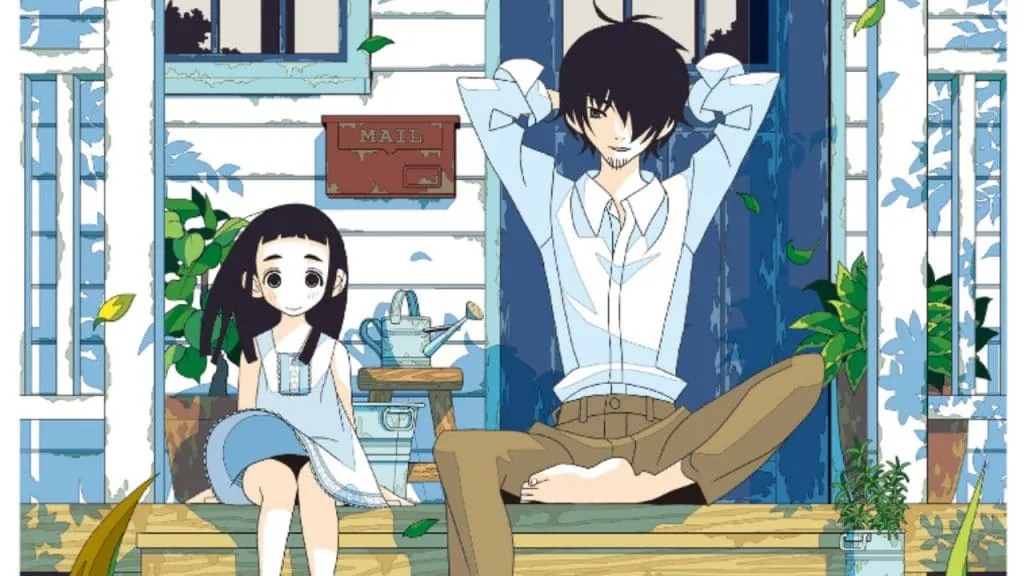 16 Most Underrated Anime No One Watched
---
Silver Spoon Anime
Created by Hiromu Arakawa, renowned for her work on Fullmetal Alchemist, Silver Spoon offers a refreshing take on the slice-of-life genre. The series follows Yugo Hachiken, who enrolls in a rural agricultural high school. This anime explores themes of hard work, self-discovery, and the value of hands-on education.
Eden of the East
 Combining mystery and action elements, Eden of the East introduces us to Saki Morimi and Akira Takizawa. After a terrorist attack in Japan, they find themselves embroiled in a high-stakes game where they must spend billions of yen to save their country. This thought-provoking anime delves into socio-political issues and the complexities of personal identity.
Angels of Death
 Inspired by a horror video game, Angels of Death follows Rachel Gardner, who wakes up in a chilling house filled with dungeons. Teaming up with a scythe-wielding young man named Zack, Rachel embarks on a treacherous journey to escape the scary place. This psychological thriller explores themes of survival, trust, and the darkness within.
ReLIFE Anime
 In ReLIFE, Arata Kaizaki, a disillusioned adult, is given a chance to relive his high school life. To find happiness and purpose, he navigates the complexities of teenage friendships while keeping his true identity hidden. This heartwarming series reflects on the nostalgia of youth and the importance of second chances.
Senryu Girl Anime
Like the popular Komi Can't Communicate, Senryu Girl introduces us to Nanako, who communicates solely through written poetry. Alongside her friend Eiji, they embark on daily adventures filled with laughter, friendship, and heartfelt moments. This anime showcases the power of communication and the beauty of human connection.
You Can Also Take A Look At Other Anime news We Have Covered:
Mahou Sensei Negima!.
 Mahou Sensei Negima combines various genres such as harem, school life, and magical adventure! Revolves around Negi Springfield, a young wizard teaching at an all-girls school. As his secret identity is gradually unveiled, Negi bonds with his students and engages in thrilling battles. This series offers a rich and immersive world full of fascinating characters.
Trapped in a Dating Sim
 In the crowded isekai genre, Trapped in a Dating Sim stands out with its unique blend of high school romance and giant robots. Leon Bartfort, the underdog protagonist, is transported to an otome game world, where he must assist Olivia in fulfilling her destiny as a magical girl. This anime is a delightful mix of comedy, adventure, and self-discovery.
Tokyo 24th Ward
 For fans of cyberpunk and sci-fi, Tokyo 24th Ward presents a captivating narrative within a futuristic setting. Protagonist Aoi Shuta must navigate the complexities of state surveillance, hackers, and future visions. This anime delves into themes of social unrest, personal choices, and the consequences of technology.
Aria The Animation
 Set in a future where Mars has been terraformed into the aquatic world of Aqua, Aria, The Animation follows Akari Mizunashi's journey as she becomes a gondolier in Neo-Venezia. This yashiki anime provides a tranquil and soothing experience, immersing viewers in a world of serenity, friendship, and self-discovery.
Grand Blue Dreaming
 Grand Blue Dreaming is a hilarious seinen comedy that revolves around Iori Kitahara's college life and his Peekaboo SCUBA diving club adventures. This anime offers a blend of outrageous pranks, unforgettable characters, and a coming-of-age narrative. It explores the joys and pitfalls of young adulthood, friendship, and romance.
The Twelve Kingdoms (2002-2003)
Inuyasha is undoubtedly one of the most popular fantasy/historical anime series, but it is far from the only one. The 12 Kingdoms is an underappreciated gem based on the manga of the same name. While the manga follows various characters, the anime focuses on Yoko Nakajima, a redhead girl who discovers she is an empress after being transported from Japan to another world.
This underrated isekai anime series, inspired by Chinese mythology, is a bit eccentric, but it's great for fans of high fantasy. Yoko is a courageous female protagonist who works hard to earn the Emperess of the Kingdom of Kei title. Crunchyroll is where you can watch The 12 Kingdoms.
Kaleido Star (2003-2004)
Everyone has a dream, and Sora Naegino, a Japanese teen, aspires to be a top performer on the world-famous Kaleido Stage. Despite her lofty goals, she discovers that becoming a world-renowned performer will require blood, sweat, and tears.
While Kaleido Star has the vibrancy of a typical shoujo anime, it also has a reasonably grounded story that allows fans to empathize with all of Sora and the other characters' trials and tribulations. Kaleido Star is an excellent choice for Oshi no Ko fans looking for something less dark. Crunchyroll is where you can watch Kaleido Star.
Mushi-shi (2005-2006)
Mushi-shi is a slow-paced anthology series that follows the adventures of Ginko. The world is inhabited by an ethereal spirit known as Mushi, who interacts with ordinary humans daily. Ginko sees these Mushi and makes it his mission to assist those affected by their adverse effects.
The series has no overarching plot and focuses on the lives of the people Ginko assists. It foregoes action and suspense in favor of beautiful animation and small-scale storytelling, and the series moves leisurely, allowing viewers to soak in the atmosphere. Its distinct style may make it underappreciated, but that is precisely why anime fans should watch it. Mushi-shi can be found on Crunchyroll and Hulu.
School Rumble (2004-2005)
Tenma and Kenji, two main protagonists in a love triangle involving their enigmatic classmate Oji, star in this two-season romantic comedy series. It's told in a series of short sketch-like sequences that follow the main characters and a variety of relatively minor characters and their outrageous exploits.
Reviewers have described it as shounen and shojo, indicating that its content appeals to many audiences. Most fans agree that School Rumble's fast and fun energy and slightly surreal brand of humor work, and it has a fantastic soundtrack, cementing its status as an underappreciated anime masterpiece. School Rumble can be found on Crunchyroll, Hulu, and Amazon.
 Tsuritama  (2012)
Tsuritama, ostensibly a sports anime, focuses on the underappreciated sport of fishing. It also deviates from the genre norm in several other ways, as it does not emphasize the bombastic drama and action sequences that other popular sports anime like Blue Lock do.
Instead, the main plot is narrow and personal. It follows Yuki, a high school student who has been moved around his entire life and has difficulty making friends. When he and his grandmother arrive in Enoshima, a transfer student named Haru appears, claiming to be an alien and insisting on staying in their home. The outlandish setup sets the stage for an underappreciated but heartfelt series about friendship and dealing with anxiety. Tsuritama is currently unavailable for streaming in the United States.
Yakitate!! Japan (2004–2006)
Yakitate!! It is a 2004 comedy series about food. Japan is vastly underappreciated when compared to anime titles such as Food Wars! Kazuma, the main character, is pursuing his dream of making Japan's national bread and securing a position at the country's most prestigious bread bakery. Kazuma also possesses a unique ability known as "Solar Hands," which causes his hands to become slightly hotter than usual. As insignificant as that may appear, it does aid in the fermentation of his bread.
It's a sweet, funny series about making and enjoying food, with tons of over-the-top food-tasting reactions for fans to enjoy. Yakitate!! Crunchyroll currently has Japan available for streaming.
Conclusion
---
While some anime series basks in the limelight, numerous underrated gems deserve recognition and appreciation. From the heartwarming stories of ReLIFE and Senryu Girl to the thrilling adventures of Tokyo 24th Ward and Eden of the East, these anime offer unique perspectives and engaging narratives. Exploring the world of underrated anime can lead to discovering hidden treasures that leave a lasting impact on viewers. So, take a chance, dive into these lesser-known titles, and embark on unforgettable journeys through the vibrant world of anime.