In 2022, Several Famous Malayalam Celebrities Got Married In Grand Ceremonies, Leaving Their Fans In Awe With Their Beautiful Wedding Pictures. Let's Explore The Star-studded Weddings That Made Headlines That Year.
Here Is The List Of  Malayalam Celebrity Who Got Married In 2022:
1. Reba John Weds Joemon – January 9, 2022
On January 9, 2022, the Malayalam actress Reba John, known for her roles in films such as 'Jacobinte Swargarajyam' and 'forensic,' wed her long-term boyfriend Joemon in an intimate ceremony.
---
2. Lukman Avaran Weds Jumaiya – February 20, 2022
On February 20, 2022, Lukam Avaran, of 'Operation Java' fame, wed Jumaiya at Malappuram. Close friends and family attended the wedding, and a reception for the film community was held the following day.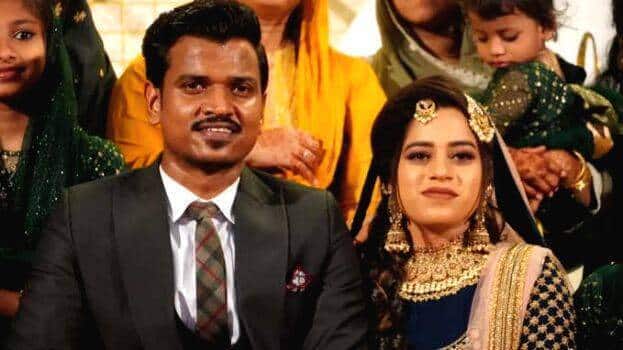 ---
3. Mythili Weds Sambath – April 28, 2022
Mythili is an Indian actress who has primarily worked in the Malayalam film industry. The last movie that Mythili had in theatres was Chattambi, which came out in 2022. Mythili married Sambath, an architect, at the Guruvayur Temple on April 28.
---
4. Nikki Galrani Weds Aadhi Pinisetty – May 18, 2022
Nikki Galrani, an actress from Bangalore who is known for her roles in the movies "vellimoonga," "1983," and "Om Shanti Oshana," got married on May 18 to her longtime boyfriend, the Telugu actor Aadhi Pinisetty.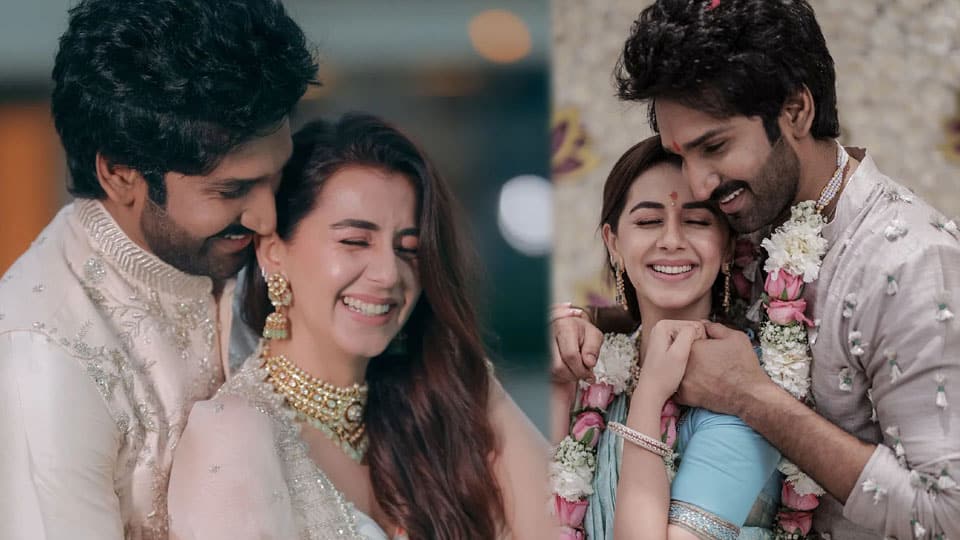 ---
5. Nayanthara Weds Vignesh Shivan- June 9, 2022
Nayanthara, also known as "Lady Superstar," is an actress from South India who has been in many Malayalam, Tamil, and Telugu movies. After Chandramukhi, Ghajini, Billa, and Yaaradi Nee Mohini did well at the box office, Nayanthara has established herself as one of the most promising and sought-after actresses in South India.
On June 9, 2022, at Mahabalipuram, Nayanthara, and Tamil film director Vignesh Shivan got married. Many famous people were at the ceremony, like Shah Rukh Khan, Rajnikant, Suriya, Jyothika, Mani Ratnam, and Ar Rahman.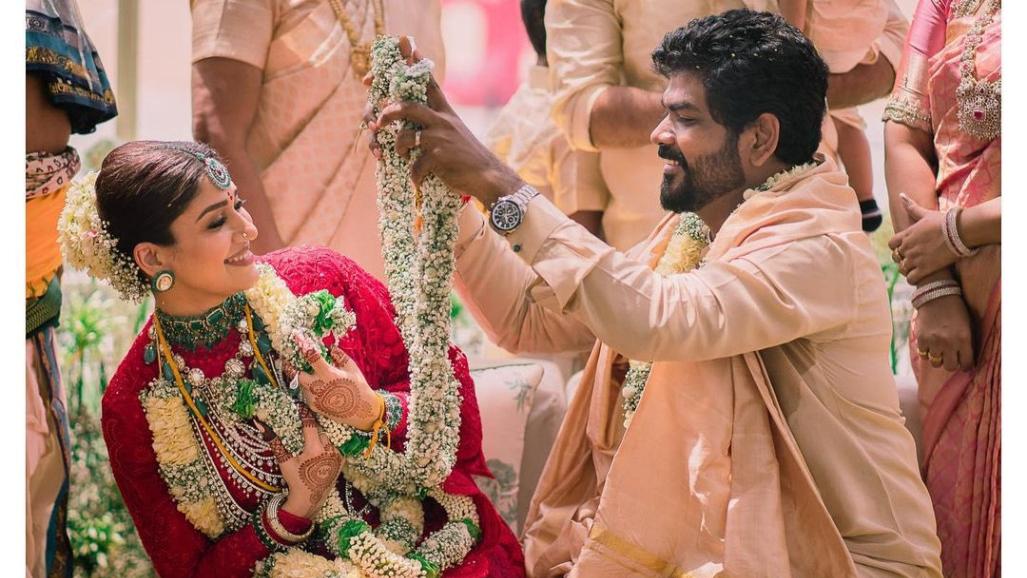 ---
6. Vishak Nair Weds Jayapriya – June 9, 2022
Vishak Nair married his long-time girlfriend, Jayapriya on June 9, 2022. He was best known for his role as Kuppi in the movie "Anandam."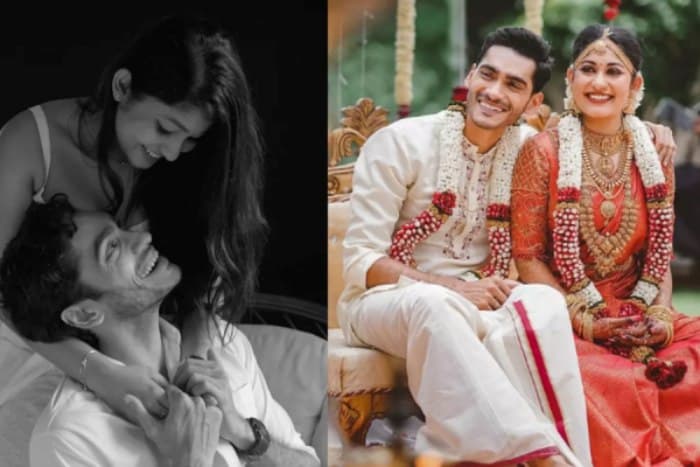 ---
7. Shamna Kasim Weds Shanid Asif Ali – October 25, 2022
On October 25, the actress Shamna Kasim got married in Dubai to Shanid Asif Ali, who is the founder and CEO of the Dubai-based JBS Group of Companies.
---
8. Manjima Mohan Weds Gautham Karthik – November 28, 2022
The Tamil and Malayalam actress Manjima Mohan got married on November 28, 2022, to the Tamil actor Gautham Karthik, who was also her co-star in the movie Devarattam. Manjima Mohan began her career as a leading child actress in the Malayalam industry.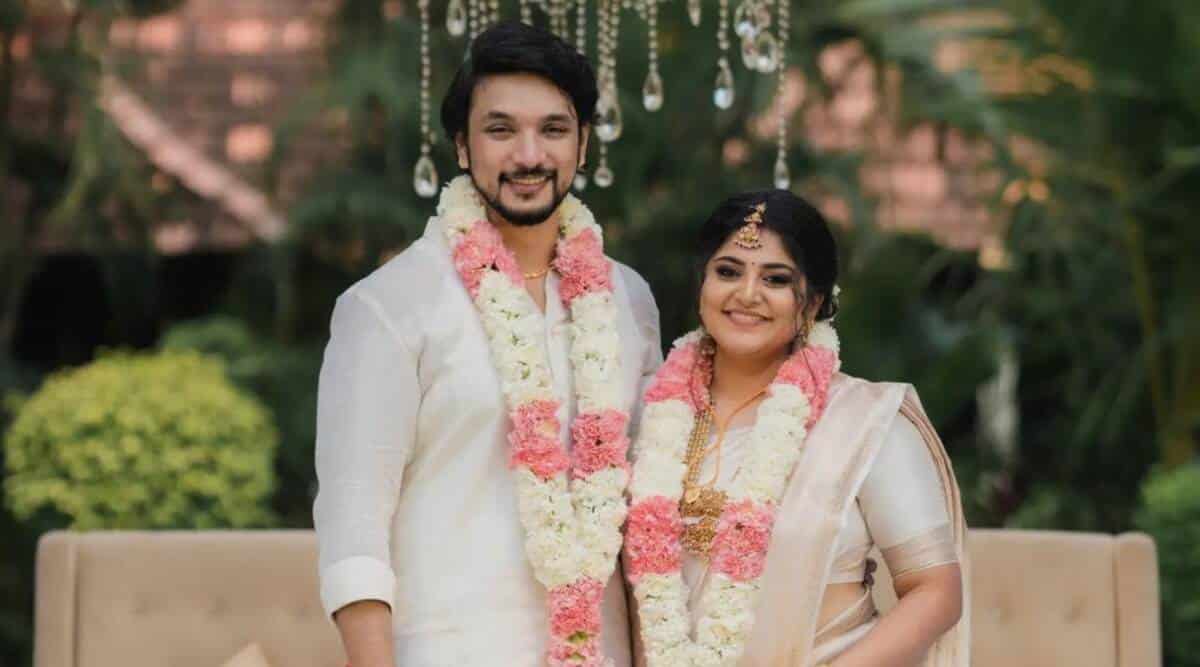 If you're a fan of Malayalam cinema and want to stay updated on the marriages of your favorite stars, then take a look at the posts below for more details.
Be Entertained And Informed With The Latest News At Topmovierankings.com!