Dalton Gomez is widely recognized as a prominent figure in the real estate industry, revered for his extensive knowledge in architecture and luxury estates. Unlike his former spouse, pop sensation Ariana Grande, Dalton's career is rooted in the world of property transactions rather than entertainment. He has been actively involved as a buyer's agent for the esteemed Aaron Kirman Group, a prestigious luxury real estate company headquartered in Los Angeles.
However, recent headlines have been dominated by news of Ariana Grande and Dalton Gomez's split after two years of marriage. While the breakup has undoubtedly captured the attention of the public, Dalton Gomez's financial standing has also piqued curiosity.
In this article, we delve into Dalton Gomez's net worth in 2023, uncovering the details of his real estate fortune and shedding light on the financial achievements that have propelled his career. Join us as we explore the journey of this accomplished real estate agent and unravel the monetary success he has achieved, independent of his connection to the music industry's superstar.
What Is Dalton Gomez Net Worth In 2023?
According to Capitalfm.com, Dalton Gomez net worth is reportedly $20 million in 2023, attributed to his successful career in real estate. He has previously sold listings ranging from $1.9 million to $12.5 million, allowing him to earn a substantial commission. Currently, he serves as the sole buyer's agent for the Aaron Kirman Group and boasts a six-year tenure in the luxury real estate market.
Check out the posts below if you're interested in learning more about the wealth of other famous celebrities:
The Early Life Of Dalton Gomez
Dalton Gomez was born on August 7, 1995, in California, United States. He spent his formative years in San Bernardino, a city located in Southern California. Growing up, Dalton was raised in a business-oriented family, with his father also working as a real estate agent while his mother fulfilled the role of a homemaker. Additionally, he has two siblings: a younger sister named Tori Gomez and an older brother named Dakota Gomez, who is a tattoo artist.
For his education, Dalton attended Citrus Valley High School situated in Redlands, California. Upon graduating from high school, he pursued a degree in real estate at the University of Southern California in Los Angeles, where he successfully obtained his bachelor's degree.
Dalton Gomez: Career
Dalton Gomez is an experienced real estate agent with a track record of over five years in the luxury real estate market. He has primarily served as a sole buyer's agent at the esteemed Aaron Kirman Group, a renowned real estate agency based in Los Angeles. With a deep understanding of architecture and luxury estates, Gomez has garnered extensive knowledge in his field.
His journey in the real estate industry began when he secured a job in the Luxury Real Estate Market. During his initial years at the Aaron Kirman Group, he not only fulfilled his role as a real estate agent but also took on the responsibilities of Director of Operations for the first three years of his tenure.
Dalton Gomez: Personal Life
Dalton Gomez is currently single after her spilt with Ariana grande. The couple began dating in early 2020, and their relationship was confirmed by Ariana in May of that year when they appeared together in the music video for the stay-at-home duet "Stuck with U," which she performed alongside Justin Bieber. In December 2020, Dalton Gomez and Ariana Grande announced their engagement. They exchanged vows in May 2021 during a private ceremony.
Dalton Gomez is known for his protective nature towards Ariana Grande, often displaying chivalrous gestures and small acts of kindness. However, after two years of marriage, Ariana Grande and Dalton Gomez have decided to separate.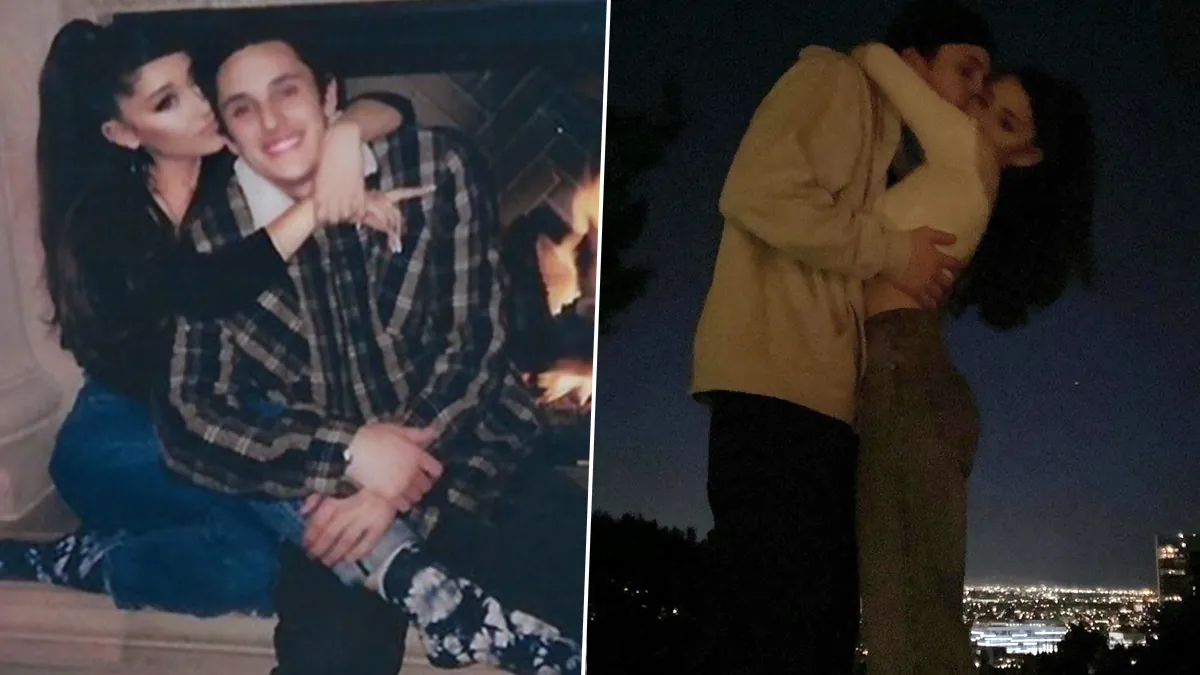 Stay Connected With Us On Twitter To Stay Updated With The Latest Information On Your Favorite celebrities Financial Status, Including Their Income, Assets, And More.