Youtuber Pro Rider 1000 Real Name Agastya Chauhan Passed Away While Riding His Racing Bike At 300 Kmph, As Per Reports, In A Tragic Road Accident. People say that the event happened about 47 kilometers from the Yamuna Motorway. He was also traveling from Agra to Delhi.
He had about 1.26 million subscribers to his YouTube channel, "Pro Rider 1000." The Last Video He Uploaded Was nine Days Ago. He has a massive social media following, primarily because he posted content about biking and exploring places.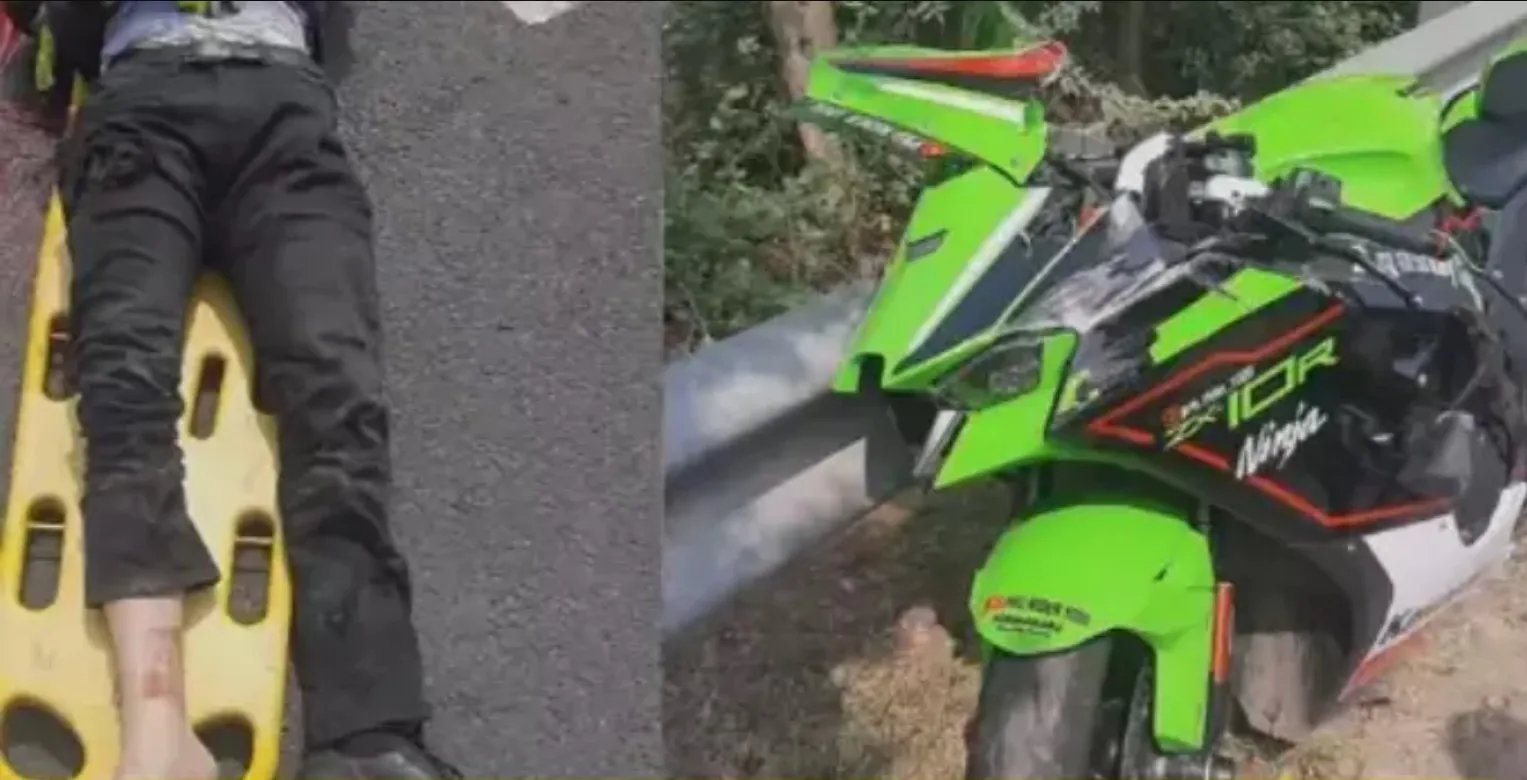 According to our information, the rider hit a road divider, which caused him to lose control of his bike and led to the crash. The accident was so bad that his helmet was broken, and he got severe injuries that killed him. Even though help arrived quickly, the rider could not be saved and died at the accident scene.
In the last video he uploaded, you can see the bike rider pushing himself to go over 300 km/h on his way from his hometown to Delhi. But he could go up to 279 km/h, and as of this writing, it is the last video on his YouTube channel, with over 925k views.
When the Tappal Police Station in Aligarh District heard about the accident, they went right to the scene and took possession of the rider's body. The body was then taken to the Kailash Hospital's Mortuary in Jewar, Greater Noida, for a post-mortem examination.
Ips Kalanidhi Naithani, the Senior Superintendent of Police in Aligarh, confirmed that the death was caused by this sad road accident. After the post-mortem, the authorities gave the dead person's body to their family.
In light of this tragic event, the Aligarh Police have asked drivers to drive safely and not go too fast. This is to prevent more accidents like this from happening.
For more information on the recent deaths of famous individuals, be sure to check out the related content provided below.
Be Entertained And Informed With The Latest News At Topmovierankings.com!