Claim To Fame Season 2 is in full swing, captivating audiences with its intriguing celebrity relatives. Among the remaining eleven contestants is Olivia, a petite woman with fiery red hair. While Olivia has managed to keep her family connection under wraps, the mystery may have just been solved. Let's delve into the details and discover who Olivia is related to on Claim To Fame.
Who Is Olivia Related To On Claim To Fame? Clues And Speculation
---
According to Stylecaster, contestants share three clues about their relatives' lives in the show, with one of them being a lie. Olivia's clue piqued the curiosity of her fellow housemates: "Her relative has received a Razzie, which is a parody award that honours the worst in film."
Speculation arose, with some wondering if Olivia might be related to renowned actor Jim Carrey, given the hints from his movies. However, Olivia has expertly maintained her poker face and played along with the assumptions.
Would you like to know more about the other celebrities on the TV show?
The Revelation Jenny McCarthy as Olivia's Aunt
---
 Recently, the truth about Olivia's family connection came to light. It turns out that her aunt is none other than the multi-talented Jenny McCarthy. This revelation seems to tie everything together, particularly the Jim Carrey references. In the day, Jenny and Carrey were in a five-year relationship. Furthermore, Jenny has received the Golden Raspberry Awards, colloquially known as Razzies.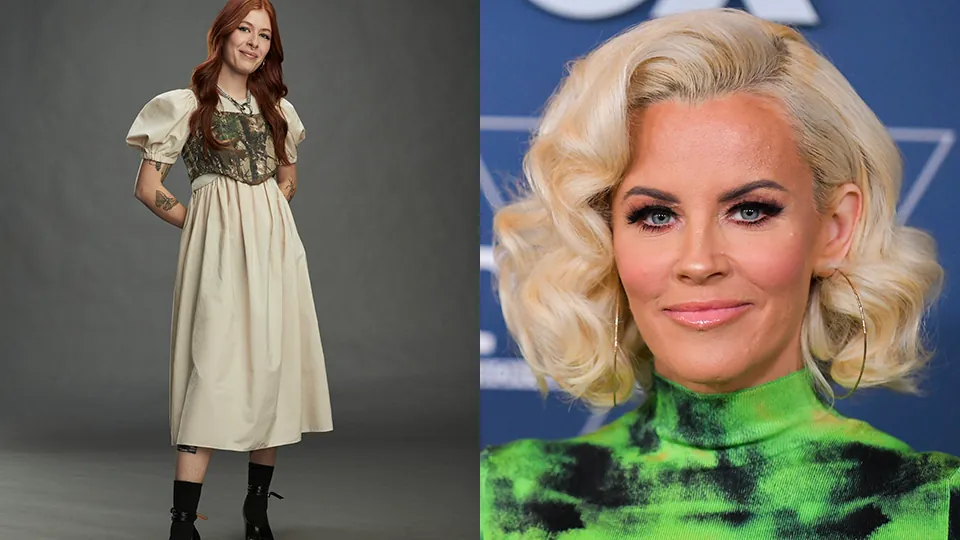 Jenny's Proud Introduction
---
The truth emerged when Jenny McCarthy took to Twitter in 2015, proudly introducing her niece, Olivia, to the world. Although Olivia has blossomed into an even more stunning woman since then, her resemblance to her famous aunt is undeniable.
My gorgeous niece Olivia. pic.twitter.com/xujbEfbtG2

— Jenny McC-Wahlberg (@JennyMcCarthy) August 31, 2015
The Red-Haired Connection
---
 Fans were captivated by Olivia's beauty from the moment her photo surfaced. Comments flooded in, praising her striking red hair. It appears that the genetic trait runs in the family, as Olivia's aunt Jenny has siblings, including a sister named Lynette, who also shares the same stunning red locks. However, despite the family resemblance, Jenny and Olivia don't look similar enough for anyone to guess their connection immediately. As a result, the cast members will likely continue assuming that her relative is Jim Carrey.
Conclusion
---
Olivia's relative on Claim To Fame is none other than Jenny McCarthy. Her connection to cinema through her aunt's relationships and accolades has kept the cast guessing. Olivia's ability to maintain her facade has only heightened the intrigue surrounding her family secret. With every passing episode, audiences eagerly anticipate when Olivia's true identity will be revealed, leaving the contestants and viewers astonished by this unexpected family link.
Don't miss out on the latest news and updates from Topmovierankings.com! Join us on social media and be part of our engaging community by sharing your thoughts, ideas, and opinions with us.