Netflix's Never Have I Ever has captured the hearts of many viewers with its unique exploration of the struggles of being a teenager. If you've binged the show and are looking for similar series to add to your watchlist, we've got you covered. Here are 10 captivating performances that share themes, tone, or subject matter with Never Have I Ever.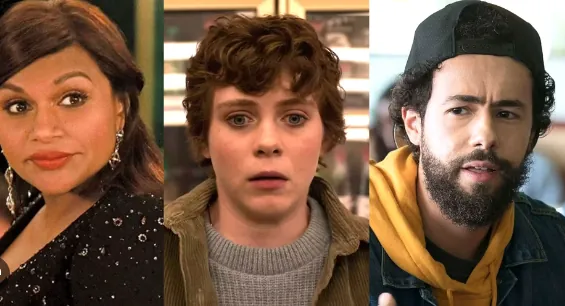 10 Series Like Never Have I Ever
---
The Sex Lives of College Girls (2021-) 
Produced by Mindy Kaling, this college campus comedy follows four young women as they navigate the ups and downs of college life, providing a fresh and relatable perspective rarely seen in the genre.
Available on HBO Max
 While an MCU superhero show might seem different from Never Have I Ever, Ms. Marvel shines as a coming-of-age comedy that follows Kamala Khan's high school journey, her nerdy friends, and her exploration of her Pakistani roots.
Available on Disney+ 
The Summer I Turned Pretty (2022-) 
Like Never Have I Ever, this series explores a young woman's love triangle. Returning to her summer vacation spot, she finds unexpected sparks flying with two childhood friends, leading to a story of self-discovery and romance.
Available on Prime Video 
My So-Called Life (1994-1995) 
 This acclaimed series provides an authentic look at high school, diving into both the humorous and dramatic aspects of teenage life. It follows an outcast girl's quest for acceptance and tackles topics that resonate with Never Have I Ever's exploration of identity and self-discovery.
Available on Hulu
The Mindy Project (2012-2017) 
Created by Mindy Kaling, The Mindy Project shares a similar humor and tone with Never Have I Ever. It revolves around a young doctor navigating her career, love life, and personal quirks, delivering an entertaining and heartfelt female-led sitcom experience.
Available on Netflix and Hulu 
Everybody Hates Chris (2005-2009) 
Narrated by tennis superstar John McEnroe, Never Have I Ever's narration style is reminiscent of Everybody Hates Chris. Loosely based on Chris Rock's childhood, this sitcom follows the young Chris as he faces the challenges of high school, including being the only Black student.
Available on Hulu, Peacock, Paramount+ 
Freaks and Geeks (1999-2000) 
Freaks and Geeks offers a unique take on high school life by focusing on a group of realistic and relatable characters often overlooked by other shows. Just like Never Have I Ever, it explores the paths of self-discovery and belonging among a diverse group of teenagers.
Available on Hulu and Paramount+ 
You Can Also Take A Look At Other Web Series related news We Have Covered:
Jane the Virgin (2014-2019)
 Jane the Virgin may have an unlikely plot, but it shares common ground with Never Have I Ever in its exploration of a young woman navigating unexpected changes in her life. With a vibrant cast of characters, this comedy-drama delivers heartfelt moments and engaging storylines.
 Available on Netflix
Never Have I Ever and Ramy provide diverse perspectives in their comedy series. Ramy follows a young Muslim man as he struggles to reconcile his religion with the challenges of modern life, offering thought-provoking insights with a blend of humor and introspection.
Available on Hulu 
Never Have I Ever's an exploration of reputation and teenage misperceptions. It centers around Jenna, who faces the consequences of a misunderstood accident, dealing with awkward situations and romantic entanglements in high school.
Available on Paramount+ 
Conclusion
---
 If you loved Never Have I Ever and want to continue exploring coming-of-age stories, these 10 series offer similar themes, relatable characters, and engaging narratives. From college experiences to superhero journeys, these shows will keep you entertained while diving into the trials and tribulations of teenage life.