The dissolution of Kelsea Ballerini and Morgan Evans' marriage has been marked by drama and emotional turmoil. The country music stars, who tied the knot in 2017, announced their split in August last year. Since then, they have been navigating the challenges of divorce in the public eye, sharing their personal experiences through music and media interviews. Let's delve into the details of their breakup and the subsequent events.
Kelsea Ballerini And Morgan Evans Announced Divorce
---
In August, Kelsea Ballerini took to her Instagram Stories to announce the end of her marriage to Morgan Evans. In her heartfelt message, she expressed gratitude for their years together and hoped for a positive future while acknowledging their ongoing healing process. Evans also released a statement implying that the decision to divorce was not his own, indicating a divergence in their perspectives.
Expressing Feelings Through Music
---
Following the announcement, both artists turned to their musical talents to navigate the emotional journey of divorce. According to Newsweek, Morgan Evans released a breakup track "Over for You." The song served as an avenue for him to share his feelings and embrace vulnerability. In interviews, Evans emphasized the importance of honesty and not shying away from personal experiences, recognizing the relatability of exposure in music.
In response, Kelsea Ballerini released a short film and six breakup songs on Valentine's Day titled "Rolling Up the Welcome Mat." Through this project, she bared her soul and shared her truth, reflecting on her healing journey. Ballerini spoke of the therapeutic nature of music and how it has been her outlet since a young age, allowing her to process her emotions and experiences.
Check out some other articles discussing the divorce profiles of celebrities:
Addressing the Drama After Separation
---
While navigating their divorce, both Kelsea Ballerini and Morgan Evans have made public statements addressing the drama surrounding their separation. According to USMagazine, Ballerini addressed Evans' song "Over for You" on her podcast, Call Her Daddy, expressing her feelings of hurt and feeling used by the track's release. She also acknowledged her imperfections and reflected on moments she would have handled differently in their relationship.
Evans responded on Twitter, expressing sadness over the discrepancies in their narratives and urging kindness and respect among their followers. He emphasized his preference for keeping personal matters private and extended goodwill to Ballerini during this challenging time.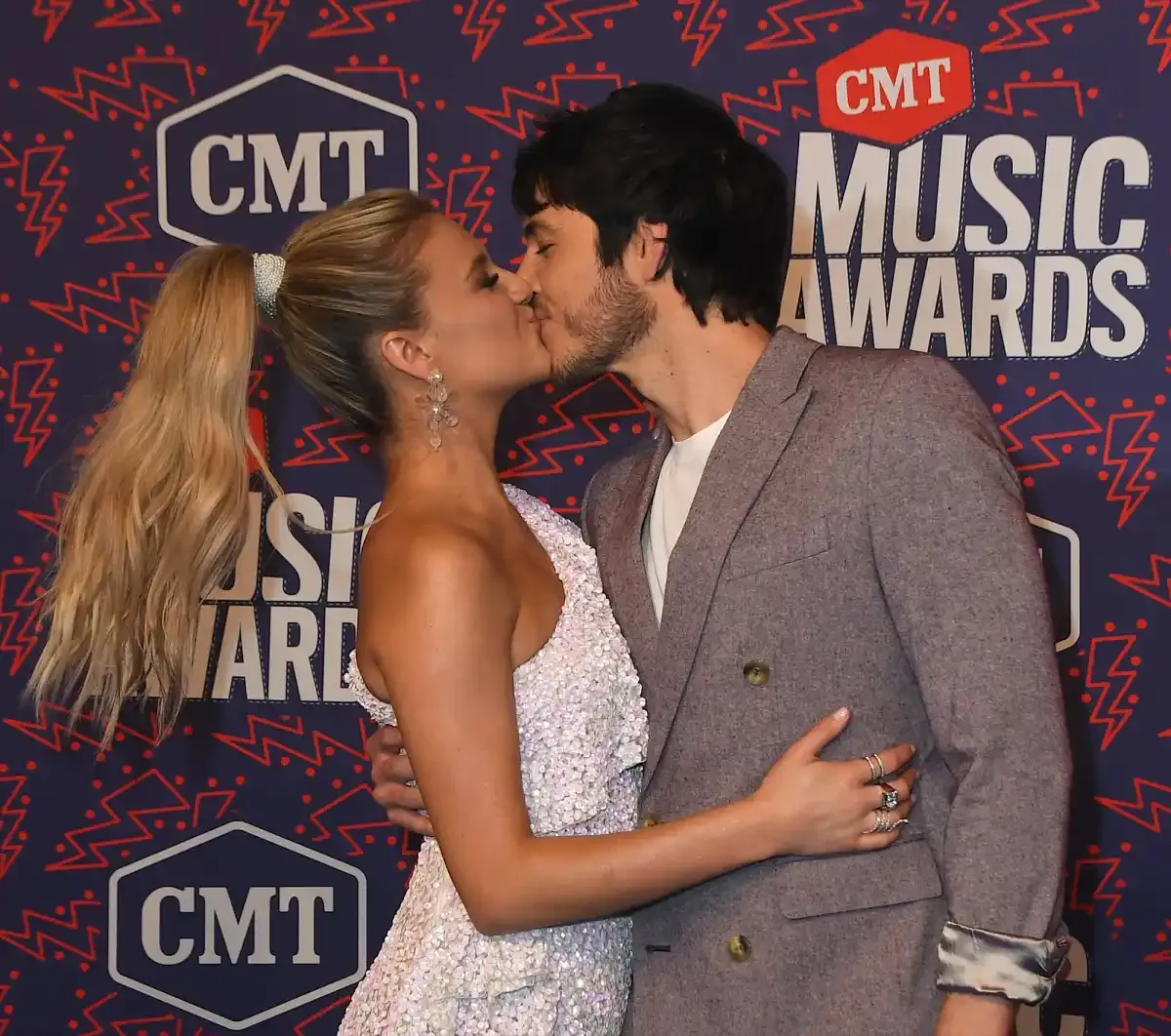 Moving Forward
---
Despite the complexities and challenges they have faced, both Kelsea Ballerini and Morgan Evans are continuing to pursue their respective careers and personal growth. Ballerini is embarking on a national tour and is set to debut on Saturday Night Live, showcasing her resilience and determination. Meanwhile, Evans has announced a docuseries focused on his breakup song, which will provide insight into his journey and the emotions he experienced.
Conclusion
---
Drama, emotional revelations, and artistic expression have characterized the divorce of Kelsea Ballerini and Morgan Evans. Both artists have turned to their music to process their feelings and connect with their audiences. As they navigate their respective paths forward, respecting their privacy and supporting their journeys is essential. The resilience they have shown in the face of adversity serves as a reminder of the strength of the human spirit and the healing power of self-expression.
Keep your finger on the pulse of the latest entertainment news by following us on Facebook. We'll keep you updated on everything from new releases to the fate of your favorite shows.