Niharika Konidela, the daughter of Naga Babu, sister of Hero Varun Tej, and niece of the famous actor Megastar Chiranjeevi, has made headlines recently due to her divorce. After getting married to Chaitanya Jonnalagadda in December 2020, reports suggested their marriage is approaching a divorce. This news has left many of Niharika's fans surprised and concerned as they eagerly await the details behind Niharika Konidela Announces Divorce.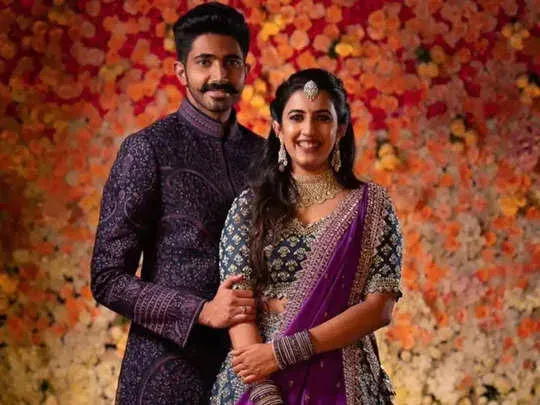 Is Niharika Konidela Announces Divorce With  Chaitanya Jonnalagadda?
---
Once again, Niharika Konidela and Chaitanya Jonnalagadda made headlines. Recently, Chaitanya deleted Niharika-related Instagram posts from his account, and now Niharika has removed all their photos. In addition, they have unfollowed one another on the social media platform.
Just two years after their lavish wedding, the couple's marriage is reportedly experiencing difficulties, and they are on the brink of divorce. However, an official statement on the matter has not yet been issued. According to India Today, Niharika and Chaitanya reportedly stopped following each other on Instagram a few days ago, and rumors indicate they have been living apart for several months. Chaitanya had previously deleted photos and videos of Niharika.
Want to discover other excellent entertainment news? Check out here
The Real Reason Behind Niharika Konidela & Chaitanya jonnalagadda's Split
---
The exact reason for their marital problems remains unknown, but it appears they are on the path to divorce, with legal proceedings underway. Niharika and Chaitanya have not disclosed information regarding their divorce or separation.
About  Niharika And Chitanya Jonnalagadda
---
The Telugu film industry actress and producer Niharika Konidela. She is the daughter of Naga Babu, Varun Tej's sister, and Megastar Chiranjeevi's niece. Oka Manasu and Happy Wedding are among the films she has appeared in. Chaitanya Jonnalagadda is a technologist who was born and raised in Hyderabad. He is the son of M. Prabhakara Rao, the Inspector General of Police in Guntur. He is a BITS Pilani and Indian School of Business graduate. Reportedly, he is a Business Strategist for a multinational corporation in Hyderabad.
In August 2020, Niharika and Chaitanya became engaged in a grand ceremony in Hyderabad. In December 2020, they had a destination wedding in Udaipur. The wedding was attended by Ram Charan, Allu Arjun, Pawan Kalyan, and the entire Mega family.
Want to discover other entertainment news? Follow us on Twitter.