Malayalam film industry has produced some of the finest talents in the Indian film fraternity. Over the years, we have seen numerous siblings shining bright in the industry with their exceptional skills and talents.
There are many popular siblings in the Malayalam film industry who have won the hearts of millions of movie buffs with their mesmerizing performances. With each of them bringing their unique style and flair to the screen, they have left an indelible mark on the audience.
In this article, we'll take a look at some of the most popular siblings in the Malayalam film industry and explore their journey to fame and success.
1. Lalitha,Padmini and Ragini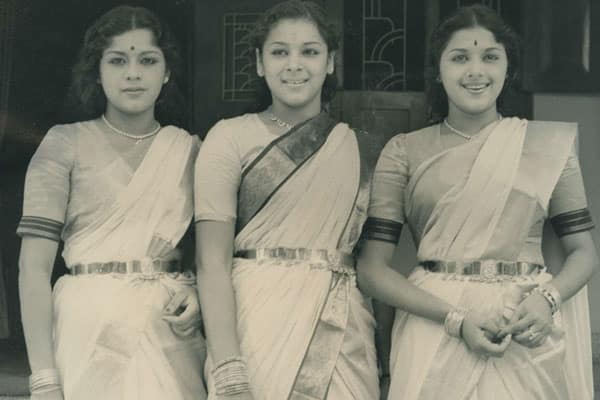 The Travancore sisters created a wave in Indian film industry once. The trios born in Thiruvananthapuram, was not only actresses but also professionally trained dancers and performers.They together appeared in many South Indian films.
2. Jose Prakash and Prem Prakash
Jose Prakash, who was in British Indian Army, entered film industry as a singer eventhough he was not classically trained. Following the path of brother,Prem Prakash too entered his movie career as a singer,but later on became actor and producer. The brothers had done notable negative roles too.
3. Mammootty and Ibrahim kutty
Mammootty and his brothers look alike, but his younger brother Ibrahimkutty did not get chances like Mammootty. He acted in few Malayalam films and later on became serial artist.
4. Kalaranjini, Kalpana and Urvashi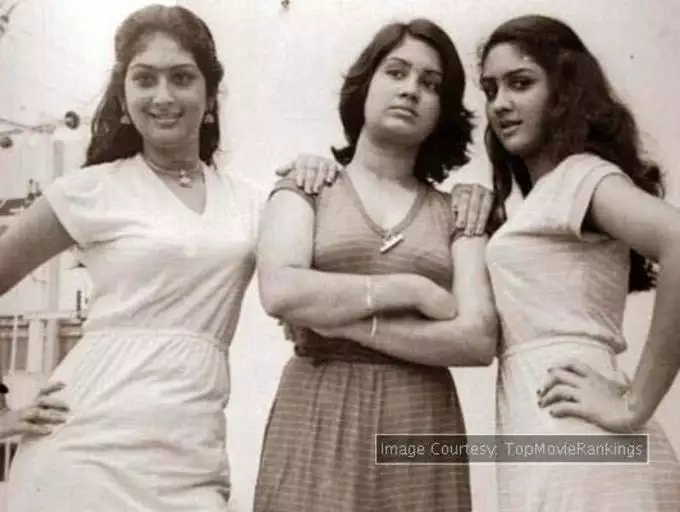 The dear sisters of Malayalam Kalarenji,Kalpana and Urvashi had conquered the South films. Urvashi came into films as a child artist and acted in over 300 films. She was a successfull actress in 80's.Kalpana and Kalaranji also acted in lead roles in many films. The three married and had divorced after having child.Urvashi re-married now and have a baby boy.
5. Shammi Thilakan and Shobi Thilakan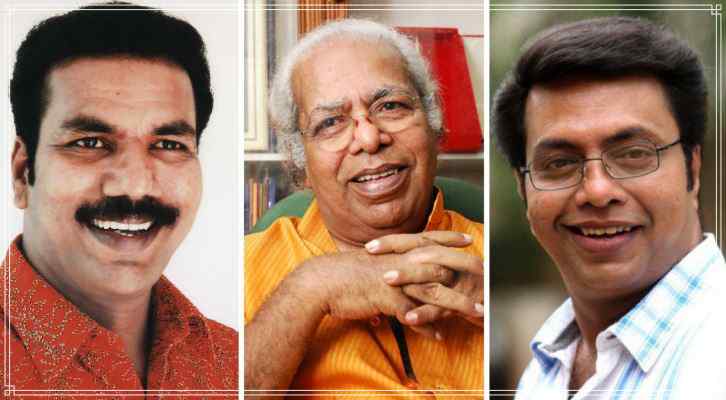 Even though being the sons of veteran actor Thilakan, who was a great actor of South,Shammi Thilakan and Shobi Thilakan did not get many chances acoording to their talents. They both shined as dubbing artist and bagged many awards for it, as they have a powerful voice.
6. Shalini and Shamili
The actresses who entered film indutry as baby Shalini and baby Shamili,became adorable darlings of audiences. They acted in many films as child artist and later on became the heroines.They were best known to Malayalees as 'Mamattikuttyamma' and 'Malootty'.
7. Prithviraj Sukumaran and Indrajith Sukumaran 
Prithviraj and Indajith hails from a family that has movie background. Being the sons of veteran actor Sukumaran and actress Mallika they received many offers to film. The two handsome brothers has captured the minds of Malayalees at their very first films.
8. Manju Warrier and Madhu Warrier
Manju Warrier, the beautiful and talented actress of Malayalam was noticed in her very first film as heroine. She became a part of Malayalam movies and acted in many films in lead roles.Her brother Madhu Warrier also acted in some movies,but was not succesfull. He then started to produce some films along with his acting career.
9. Vineeth Sreenivasan and Dhyan Sreenivasan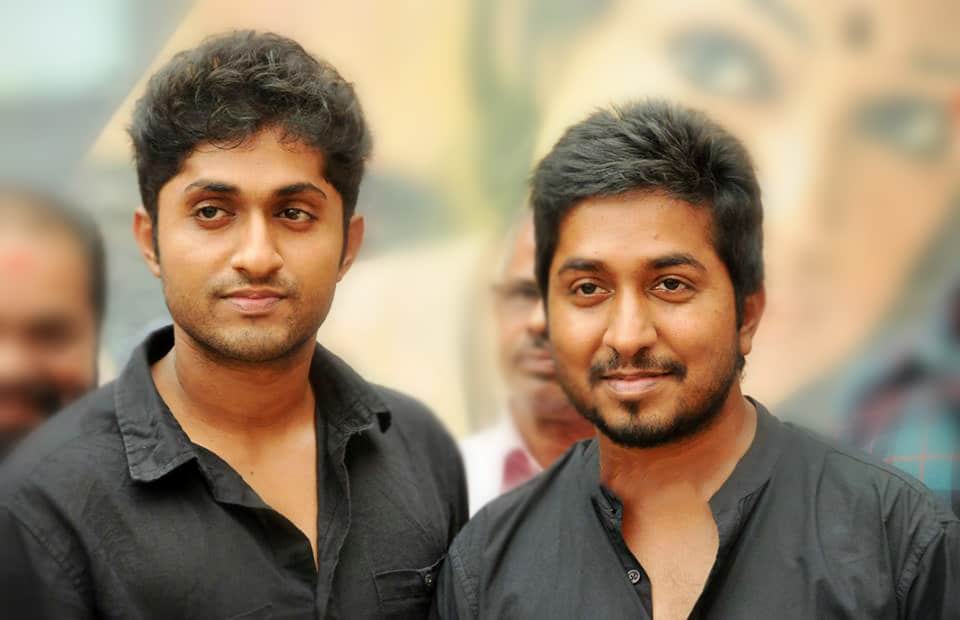 Vineeth Sreenivasan once said that his father, the veratile actor Sreenivasan,did not like him to enter film industry. But the in-born talents cannot be hidden and not only vineeth but also Dhyan became an actor.Vineeth being a singer had also sung many hit songs in Malayalam.They together will be acting in an upcoming film 'Kunjiramayanam'.
10. Fahadh Faasil and Farhaan Faasil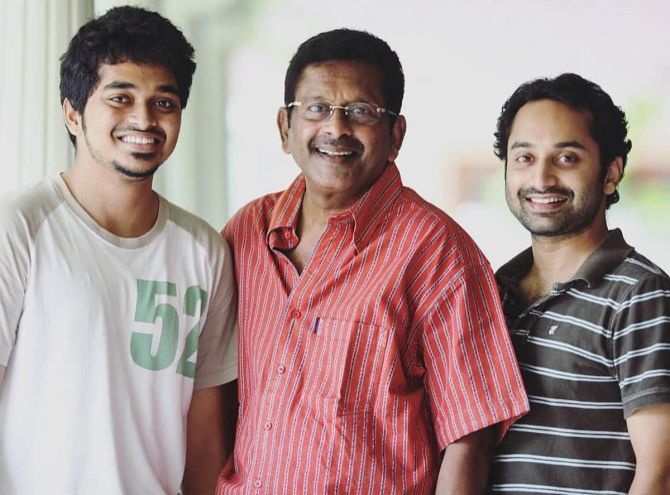 Fahadh debuted with the movie ' Kaiyethum Doorath' and then disappeared. But the actor who is now the hearthorb of girls, had a great come back thorugh 'Kerala Cafe'.Farhaan acted in 'Njan Steve Lopez', but like his brother his first film turned out to be a flop at box office.
Before you continue with this list, why not discover some of the underrated gems of Malayalam cinema!
11. Karthika Nair and Thulasi Nair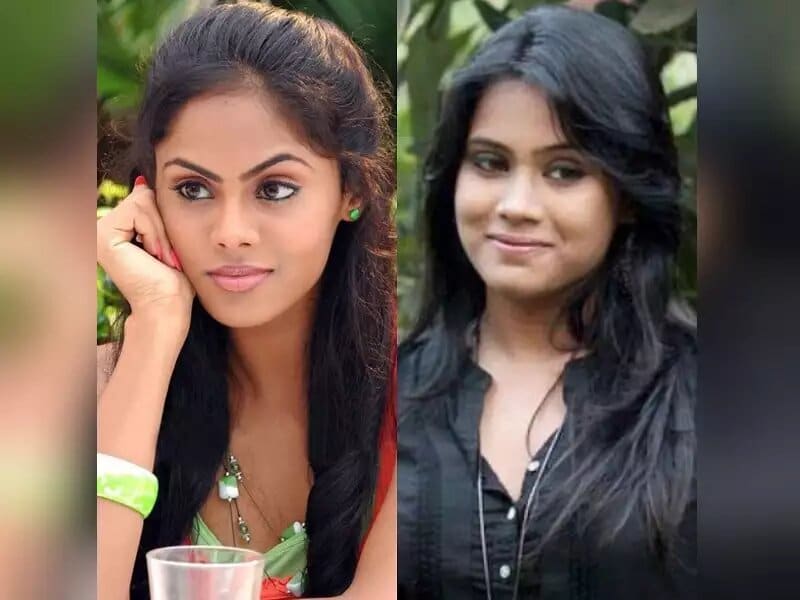 Karthika and Thulasi,even though born as Malayalees, they appeared more in Tamil and Telugu. They both started their acting career at the age of 17. Like their mother and aunty, the successful actresses of South,Karthika nd Thulasi also have chain of films in list.
12. Prem Nazir and Prem Nawas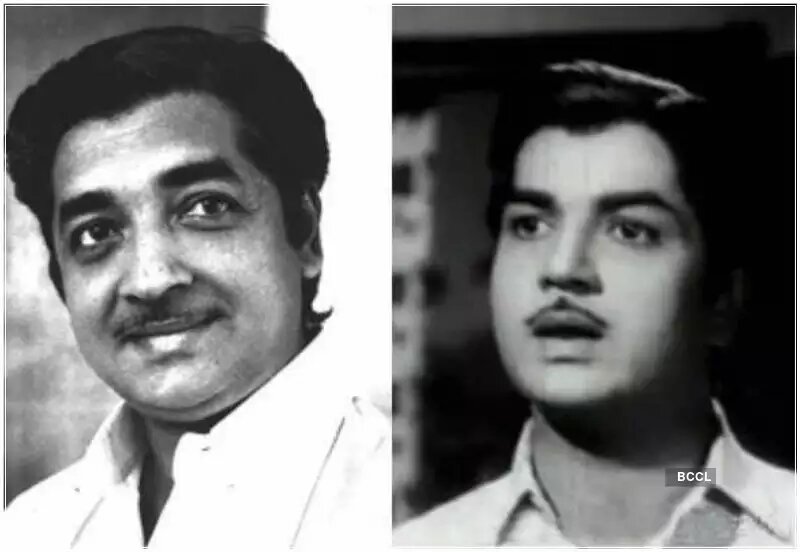 The ever green hero of Malayalam Prem Nazir is the holder of two Guiness Records,for acting in lead roles in 750 films and for acting opposite the same herione in 130 films.His brother Prem Nawas in the hero of the first Malayalam color film.Prem Nawas was also a producer.There is still no actor to replace Prem Nazir,but Prem Nawas did not get much oppurtunities.