Bambai Meri Jaan is an Indian crime drama from the past that is shown on TV in Hindi and is made by Excel Entertainment. Bambai Meri Jaan is based on the book Dongri to Dubai: Six Decades of the Mumbai Mafia by S. Hussain Zaidi.
The series is directed by Shujaat Saudagar and has a great cast like Avinash Tiwary, Kay Kay Menon, Kritika Kamra, and Amyra Dastur, takes us back to the time after India's independence, when crime was getting worse in Mumbai's shady parts. During this time, mafias and dons rose to power, spreading fear and organized crime.
The first season of 'Bambai Meri Jaan,' which was released on September 14, 2023, on Amazon Prime Video, has quickly won the hearts of viewers. After the successful season 1, many people can't wait for season 2 of 'Bambai Meri Jaan.' In this article we tell you everything you need to know about Season 2 of Bambai Meri Jaan.
Bambai Meri Jaan Season 2: Is It Renewed Or Canceled?
According to sources, Bambai Meri Jaan Season 2 has not been officially renewed or canceled by Amazon Prime Video. Amazon has yet to announce anything about season 2, but given the popularity of the first season, it's likely to happen.
In a recent interview with an Bollywoodlife, Kritika Kamra, who plays Habiba Kadri (a character based on Haseena Parkar), talked about some important parts of season 2. She said the script is being written, but the filming times still need to be set in stone. Kritika pointed out,
"So this show was always conceived in three seasons. I mean it's already written in a way, and even when you see it, it's left on a cliffhanger. So it doesn't end here; there was always an idea of a season 2 that had to be made."
She Continued:
"The writing is ongoing, the ideas are flowing, and they have a vision for subsequent seasons. Now, we'll have to see when we return to shooting; that's going to take some time."
Bambai Meri Jaan Season 2: Potential Release Date
Even though there is no official date for season 2, fans can expect the trailer to come out in Mid 2024. They have yet to say it's coming back officially, and this date is just a guess, but since many people liked the first season, it will probably happen. Like the first season, Season 2 will have ten episodes.
Bambai Meri Jaan Season 2: Potential Cast
Since the first season introduced many characters, the second season will likely go deeper into their stories. So, we can expect to see everyone we already know. Also, season 2 might add another gangster with a fake name to make the story more interesting.
Kay Kay Menon as Ismail Kadri, Dara's father
Avinash Tiwary as Dara Kadri, Ismail's son
Kritika Kamra
Nivedita Bhattacharya as Ismail's wife and Dara's mother
Karmveer Choudhary as Home Minister
Nawab Shah
Amyra Dastur
Saurabh Sachdeva
Jitin Gulati
Vivan Bhathena
Shiv Pandit
Lakshya Kochhar
Sunil Palwal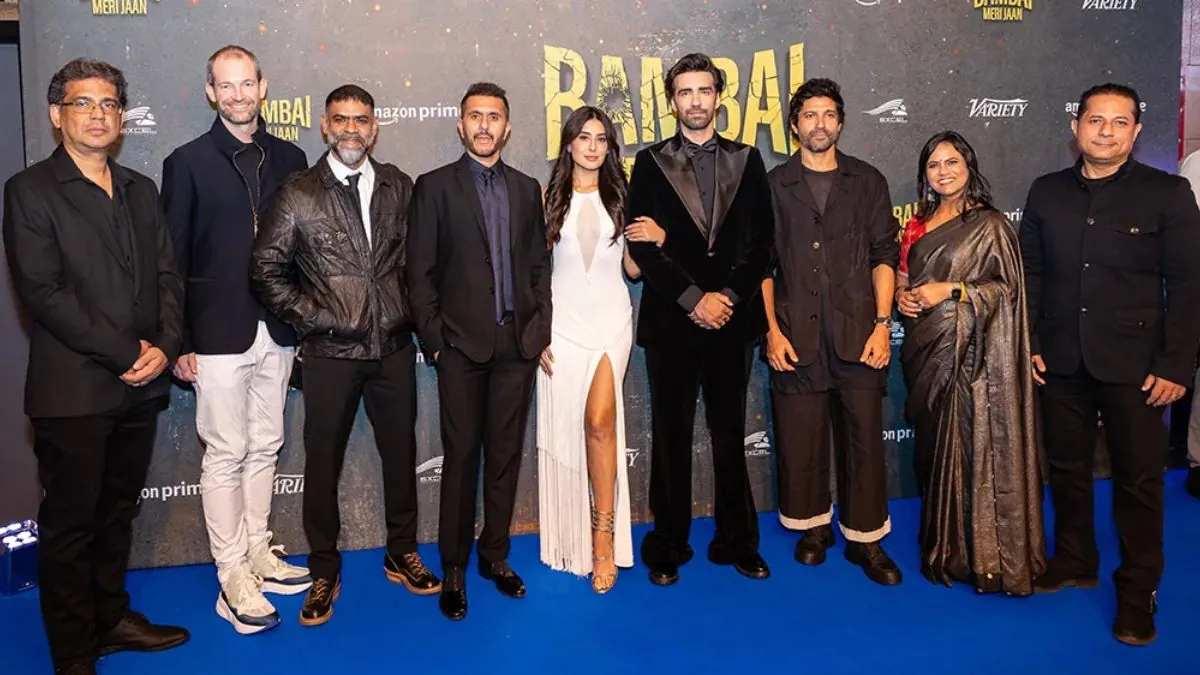 Bambai Meri Jaan Season 2: Potential Plot
This show is based on the real-life of Dawood Ibrahim, an Indian gangster and terrorist well-known worldwide. So, the next season will likely shed light on many things that happened with the infamous "D Company," making them even more famous for all the wrong reasons worldwide.
Season 2 might have another thug, maybe based on Tiger Memon, who lost most of his legal business during the Bombay riots in 1993. Hundreds of people died from the bombs that went off during these riots. People would probably want to see Dara and his friends participate in these things. Also, it will be interesting to see how this man becomes a most-wanted terrorist, a road that his father, Ismail, is sure to oppose strongly.
The following season may also discuss Dara's involvement in match-fixing and his plans to take over the Hindi film business, adding an ironic twist to the story.
Since Dara was involved in the bombings in Bombay, he may also have to leave Dubai. His close friend Chhota Babban will become more famous, which could lead to fights and the formation of groups in the city. The characters' journey in season 2 will likely be more complicated and dangerous because of these problems.
Where To Watch Bambai Meri Jaan Season 2?
You can watch the Bambai Meri Jaan Season 2 on Prime Video.
Is There A Trailer Available For Bambai Meri Jaan Season 2?
No, There is no trailer available for Season 2 of the show has yet to be released. Just below, there is a trailer for the first season.
You Can Also Take A Look At Other Web Series And TV Shows' Upcoming Seasons' Release Dates We Have Covered:
Be Entertained And Informed With The Latest News At Topmovierankings.com!