The web series "Panchayat" has captivated audiences in its previous two seasons, winning their hearts with its comedic and dramatic portrayal of village life. The series resonated deeply with viewers due to its simple yet authentic storyline. Jitendra Kumar, Neena Gupta, and Raghubir Yadav portray the central characters in this drama series. "Panchayat" is an original production by TVF and can be streamed on the Amazon Prime OTT platform. Following the successful release of season 2, anticipation is high for the arrival of season 3.
Deepak Kumar Mishra directs the popular series Panchayat, which is produced by TVF. Amazon Prime serves as the digital marketing partner for the show. Upon its release, the series achieved the coveted number 1 trending position in India, maintaining its popularity for several consecutive days. Fans eagerly await the release of Panchayat's highly anticipated third season. Find out more about the release date for Panchayat 3.
Panchayat Season 3 Expected Release Date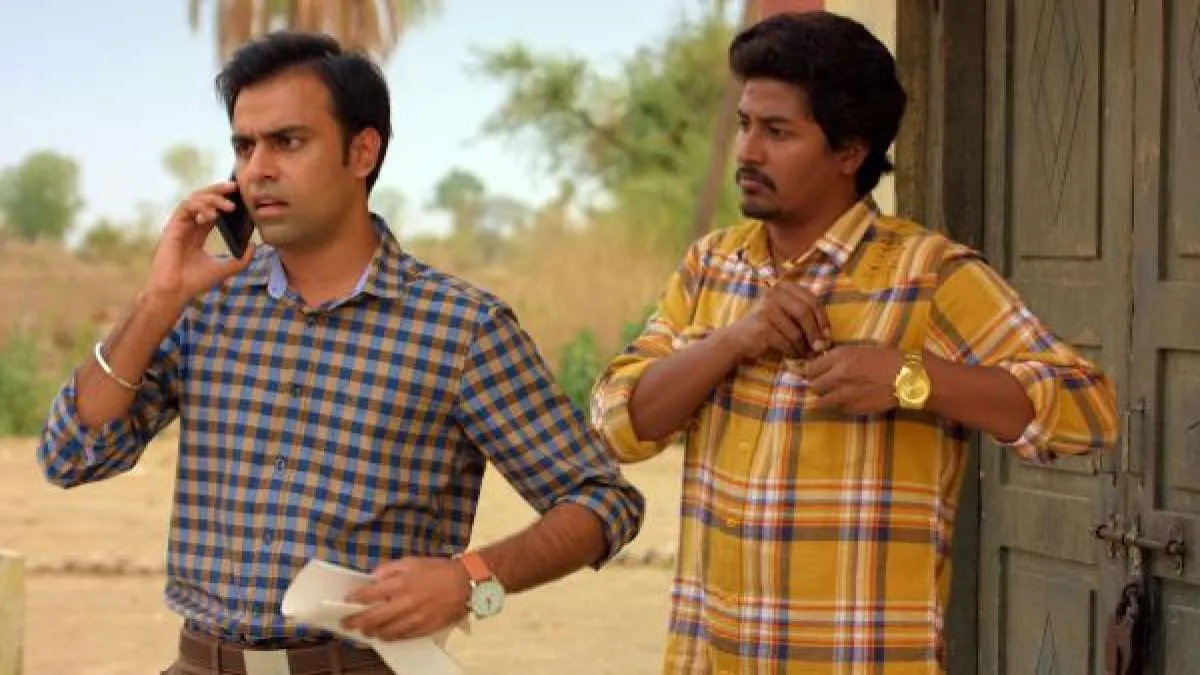 The release date for Panchayat Season 3 has not been officially announced yet. Currently, the creators and Amazon Prime Video, the digital partner, have not provided any information regarding the release date of season three. However, there are circulating rumors on social media suggesting that the series might be released sometime in 2023. We will promptly update this section with any further details we receive. In the meantime, we encourage you to visit our page regularly for the latest updates.
If you would like to gather information about some other web series, check out the following articles:
Panchayat Season 3 Cast
The Panchayat series stands out for its authentic characters, portraying a genuine village environment and skillfully capturing the essence of everyday life. The audience easily connects with these characters due to their relatability, as they represent the common man. The storyline allows viewers to identify these characters with people they encounter in their own lives. Notably, season 2 maintains the continuity of the main cast, ensuring consistency for fans of the show.
| | |
| --- | --- |
| Cast | Role Played as |
| Jitendra Kumar | Abhishek Tripathi (Panchayat Secretary) |
| Neena Gupta | Manju Devi (Pradhan) |
| Raghubir Yadav | Brij Bhushan Dubey (Manju Devi's Husband Also, Pradhan-Pati) |
| Chandan Roy | Vikas (Office Assistant) |
| Faisal Malik | Prahlad Pandey (Upa-Pradhan) |
| Prateek Pachauri | Babloo |
| Sanvikaa | Rinki (Pradhan's daughter) |
| Pankaj Jha | MLA |
| Biswapratik Sarkaar | Pratik, Abhishek's friend |
| Vishwanath Chatterjee | Sub-Inspector |
| Sunita Rajwar | Kranti Devi |
| Aasif Khan | Ganesh |
Neena Gupta Back On Panchayat Sets
According to indiatoday.in, Neena Gupta, dressed in her iconic attire from the beloved series Panchayat, utilized her Instagram platform to post a video captured on the sets, But the post has been deleted.
Clad in a pink saree, the actress said, "40 degree hai, bahut garam hai, chaata uppar se nikal jaata hai, dhoop main lagti hai sab jal gaya hai. Main Bombay main aungi toh koi pehchane ka nahi. Par koi nahi acting hai toh karni hai (40 degree temperature is here currently. It's too hot. When the umbrella is removed from the head and the sun falls on your face, the entire body starts to burn. I wonder if I will be returning to Mumbai, nobody will recognize me. But, it's okay, that's what is called acting)."
Panchayat Season 3 Expected Plot
The Phulara village serves as the central focus of the Panchayat series. Abhishek, an engineering graduate, is assigned as the panchayat secretary in this village. Initially, he actively seeks alternative job opportunities in order to leave the village. However, as the story progresses, he gradually develops a deep attachment to the village. He forms meaningful friendships and discovers a romantic interest.
In the second season, the village's fundamental issues are addressed, showcasing the strength of friendship and shedding light on the superficiality of women's empowerment. Additionally, we witness a subtle attraction between Rinki and Abhishek. The second season concludes with an uncertain ending, leaving the possibility of Abhishek being transferred from Phulera.
Panchayat season 3 promises an increased dose of romance between Rinki and Abhishek. Expect to witness intriguing encounters between MLA and Abhishek. It will be captivating to observe Abhishek's endeavor to overturn his transfer. Additionally, new challenges will emerge in the village, highlighting the show's knack for addressing fundamental issues. Prepare to be delighted as the series continues to deliver its signature blend of comedy and heartwarming moments.
In Season 3 Of Panchayat, Will Abhishek Marry Rinki?
Because Abhishek and Rinki (Jitendra Kumar and Sanvikaa) did not get married in season 2, the director decided not to focus on their relationship in season 3. Deepak Kumar Mishra suggested that this occur gradually during the third Panchayat Session. As previously stated, he stated, "Everything will take its own time." Everything will move slowly forward. Everything will unfold progressively. As Season 3 of Panchayat approaches, viewers are excited to learn more.
How Many Episodes Will Panchayat Season 3 Have?
The third season of The Panchayat will also comprise eight shows. The complete episodes will be made public. The length of each show is between 20 and 45 minutes. There were also eight shows in earlier seasons, which irritated the crowd or people who watched.
Where To Watch Panchayat Season 3?
Amazon Prime Video has all the episodes from the show's first two seasons. The series' third season will also be streaming on Amazon Prime when it arrives.
Panchayat Season 3 Trailer
When season 3 of Panchayat is being filmed, likely by the end of this year, the trailer will be posted on Amazon Prime. The Panchayat Season 3 Trailer has no official dates, but it can expect to come out around April 2023.
Similar Hindi series like Panchayat
Tarak Mehta Ka Ooltah Chashmah
Mirzapur
Bhabiji Ghar Par Hain!
Gullak
TVF Pitcher
Permanent Roommates
Yeh Meri Family
Aam Aadmi Family
F.A.T.H.E.R.S.
Office Office
Frequently Asked Questions
Q.1 What is Panchayat?
Panchayat is a web comedy-drama series that revolves around the story of a village. It features notable actors like Jitendra Kumar, Neena Gupta, and Raghubir Yadav. The series is available for streaming on Amazon Prime.
Q.2 Has Panchayat been renewed for a third season?
Yes, Panchayat has been renewed for a third season. The director confirmed the production of Season 3 in an interview.
Q.3 When is the expected release date for Panchayat Season 3?
Panchayat Season 3 is expected to premiere in 2023 or 2024 on Amazon Prime.
Q.4 What can viewers expect from Panchayat Season 3?
The plot details of Panchayat Season 3 have been kept under wraps. However, it is expected to continue the comedy and drama elements that have made the series popular among viewers.
Q5. Will there be a trailer for Panchayat Season 3?
The trailer for Panchayat Season 3 is expected to be released on Amazon Prime when the show is being filmed, likely by the end of the year.
Q6. Where To Watch Panchayat Season 3?
Panchayat Season 3 will be available for streaming on Amazon Prime, just like the first two seasons. Viewers can watch it on the online platform.
Stay ahead of the curve with the latest news and updates at Topmovierankings.com! Join our social media community and be part of the movement by sharing your ideas and opinions.