Panchayat season 3 has been renewed by Amazon Prime Video. The hit series returns with an even more exciting new comedy chapter. Panchayat is an Indian Hindi-language online TV series made by The Viral Fever for Amazon Prime Video. Panchayat has captivated audiences in its previous two seasons, winning their hearts with its comedic and dramatic portrayal of village life.
It is a comedy-drama which depicts the story of the village. People connected so much with the simple yet authentic storyline. Jitendra Kumar, Neena Gupta, and Raghubir Yadav portray the central characters in this drama series. The series achieved the coveted number 1 trending position in India, maintaining its popularity for several consecutive days.
After the successful release of two seasons, anticipation is high for the arrival of Season 3. So, this begs the question: will there be a Season 3 of Panchayat? Its Official The series is renewed for season 3. Fans eagerly await the release of Panchayat's highly anticipated third season. In this article we tell you everything about Panchayat Season 3 Including release date, cast, plot, trailer and more details!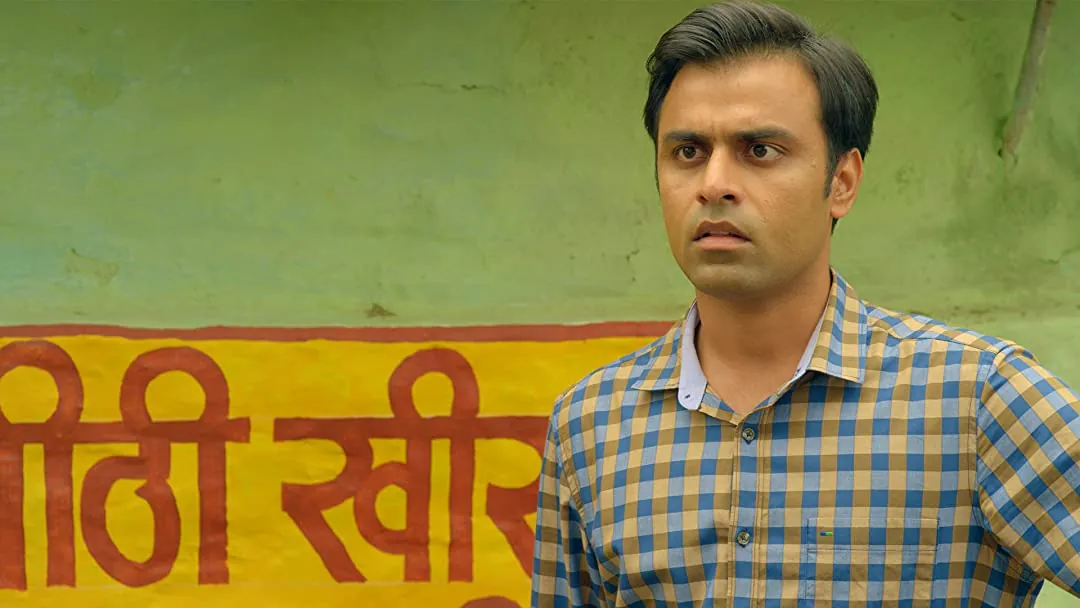 Has The Shooting For Panchayat Season 3 Started?
Yes, the shooting for Panchayat Season 3 has started. According to sources, the shooting for the third season began on May 12, 2023, in Sehore, Madhya. Neena Gupta dressed in her iconic attire from the beloved series Panchayat, utilized her Instagram platform to post a video captured on the sets, But the post has been deleted.
The actress said,
"40 degree hai, bahut garam hai, chaata uppar se nikal jaata hai, dhoop main lagti hai sab jal gaya hai. Main Bombay main aungi toh koi pehchane ka nahi. Par koi nahi acting hai toh karni hai (40 degree temperature is here currently. It's too hot. When the umbrella is removed from the head and the sun falls on your face, the entire body starts to burn. I wonder if I will be returning to Mumbai, nobody will recognize me. But, it's okay, that's what is called acting)."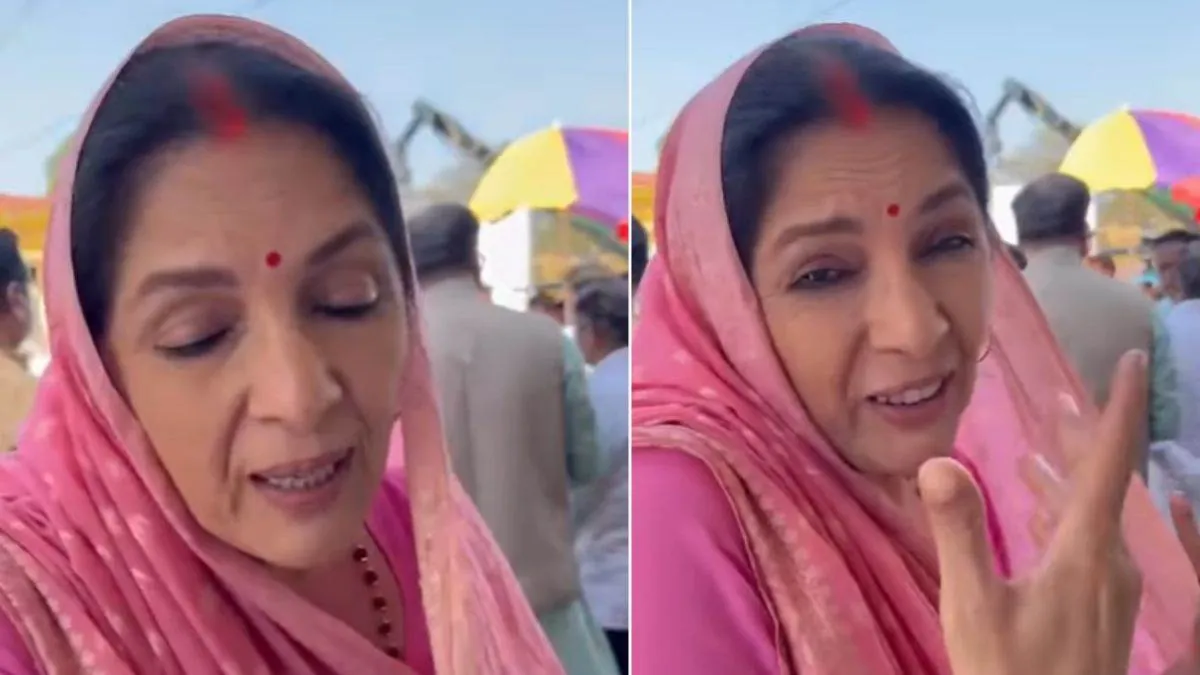 Panchayat Season 3: Release Date
The release date for Panchayat Season 3 has not been officially announced yet, but the series is currently in production. If we speculate on an expected release date, we can anticipate this series to be available in mid-2024 or by the end of 2024. We will promptly update this section with any further details we receive. In the meantime, we encourage you to visit our page regularly for the latest updates.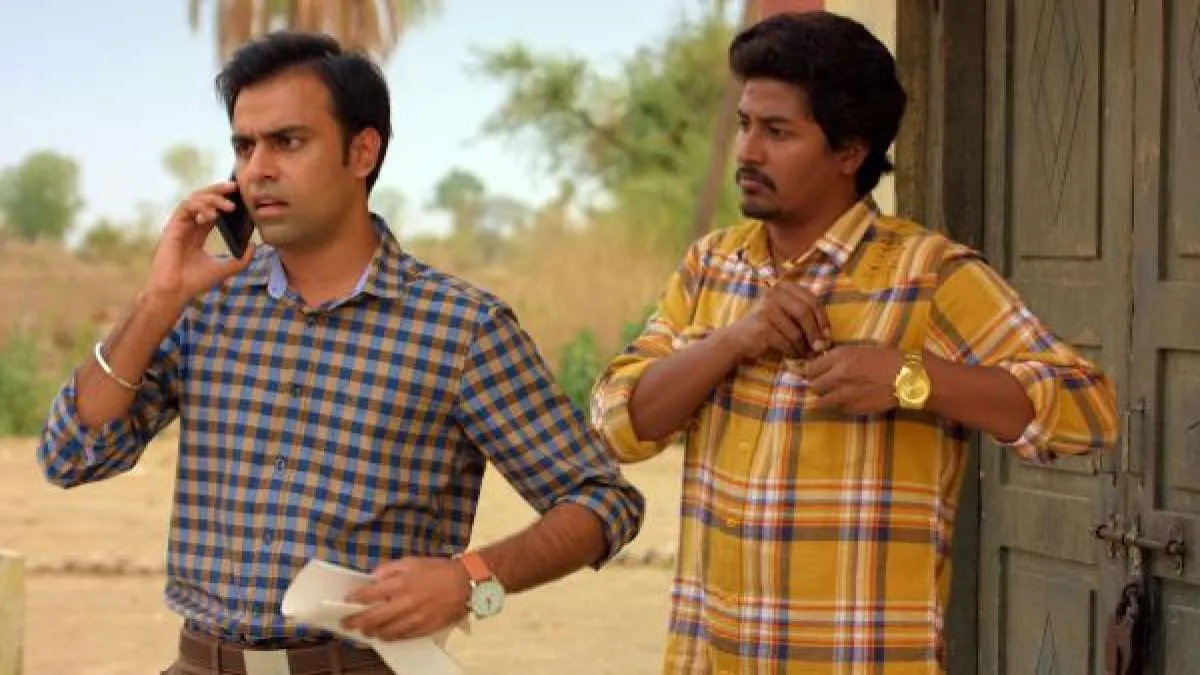 You Can Also Take A Look At Other Indian web series and TV Shows' Upcoming Seasons' Release Dates We Have Covered:
How Many Episodes Will Panchayat Season 3 Have?
The third season of The Panchayat will also comprise eight shows. The complete episodes will be made public. The length of each show is between 20 and 45 minutes. There were also eight shows in earlier seasons, which irritated the crowd or people who watched.
Panchayat Season 3: Cast
The Panchayat series stands out for its authentic characters, portraying a genuine village environment and skilfully capturing the essence of everyday life. The audience easily connects with these characters due to their relatability, as they represent the common man. The storyline allows viewers to identify these characters with people they encounter in their own lives.
The characters are like the average person. By watching the story, you can figure out how these things are like people you know. Most of the group members mainly stayed the same during season 2. So, the leading group will be the same this time as well.
| | |
| --- | --- |
| Cast | Role Played as |
| Jitendra Kumar | Abhishek Tripathi (Panchayat Secretary) |
| Neena Gupta | Manju Devi (Pradhan) |
| Raghubir Yadav | Brij Bhushan Dubey (Manju Devi's Husband Also, Pradhan-Pati) |
| Chandan Roy | Vikas (Office Assistant) |
| Faisal Malik | Prahlad Pandey (Upa-Pradhan) |
| Prateek Pachauri | Babloo |
| Sanvikaa | Rinki (Pradhan's daughter) |
| Pankaj Jha | MLA |
| Biswapratik Sarkaar | Pratik, Abhishek's friend |
| Vishwanath Chatterjee | Sub-Inspector |
| Sunita Rajwar | Kranti Devi |
| Aasif Khan | Ganesh |
---
Panchayat Season 3: Plot
In the first season, we followed Abhishek Tripathi, who has a degree in engineering but can't find a better job as he goes through his life. The show is about Abhishek's journey as he learns to live in a town. In the meantime, he studies for the CAT test to get a better job.
The second season focuses on Abhishek's life as he gets used to living in a town and feels more at home there. He is seen to be paying more attention to politics and changes in the village. The new season also looks at the problems that townspeople have to deal with. Manju Devi and Rinki get a transfer order for Abhishek as the second season ends. This is a big cliffhanger.
In an interview, the author Chandan Kumar didn't say much about the story's plot, but he said it would flow nicely. "Everything would be wrapped up. Also, Bhushan emerged as an opponent in local politics during the previous season. We'll look into that and Abhishek's experience with government tests.
In the third season, the writers will explore many plot lines, such as Abhishek and Rinki's relationship, Abhishek's move, and MLA Chandra Kishore Singh's fight with Pradhan and Abhishek. Additionally, new challenges will emerge in the village, highlighting the show's knack for addressing fundamental issues. Prepare to be delighted as the series continues to deliver its signature blend of comedy and heartwarming moments.
In Season 3 Of Panchayat: Will Abhishek Marry Rinki?
Because Abhishek and Rinki (Jitendra Kumar and Sanvikaa) did not get married in season 2, the director decided not to focus on their relationship in season 3. Deepak Kumar Mishra suggested that this occur gradually during the third Panchayat Session. As previously stated, he stated, "Everything will take its own time." Everything will move slowly forward. Everything will unfold progressively. As Season 3 of Panchayat approaches, viewers are excited to learn more.
Where To Watch Panchayat Season 3?
Amazon Prime Video has all the episodes from the show's first two seasons. The series' third season will also be streaming on Amazon Prime when it arrives.
Is There A Trailer Available For Panchayat Season 3?
No, there is no trailer available for Panchayat Season 3. As we mentioned earlier, the series is currently in production. In the meantime, you ca n watch the trailer for Season 2 below.
Similar Hindi Series like Panchayat
Gullak
TVF Pitcher
Permanent Roommates
Yeh Meri Family
Aam Aadmi Family
F.A.T.H.E.R.S.
Frequently Asked Questions
Q.1 What Is Panchayat All About?
Panchayat is a web comedy-drama series that revolves around the story of a village. It features notable actors like Jitendra Kumar, Neena Gupta, and Raghubir Yadav. The series is available for streaming on Amazon Prime.
Q.2 Has Panchayat Been Renewed For A Third Season?
Yes, Panchayat has been renewed for a third season. The director confirmed the production of Season 3 in an interview.
Q.3 What Is The Release Date For Panchayat Season 3?
Panchayat Season 3 is expected to premiere in mid 2024 or in end of 2024 on Amazon Prime.
Stay ahead of the curve with the latest news and updates at Topmovierankings.com! Join our social media community and be part of the movement by sharing your ideas and opinions.