Heartland is one of the most popular TV shows right now. The show is currently the longest-running on Canadian TV, and fans can't wait for Heartland season 17.
This Canadian show is based on Lauren Brooke's Heartland book series. It follows the lives of Louise "Lou" Fleming and her younger sister Amy Fleming, who live with their father, Tim Fleming, on the Heartland family ranch in Alberta. Their widowed grandpa Jack Bartlett and the hired farmhand Ty Borden also live with them. The way these people interact makes the show so interesting, and it's easy to see why fans are so excited for the next season of comedy and drama.
The series debuted on CBC in 2007. We've gotten a new season of the show almost every year since it started, and now season 17 is on the way. CBC made the official announcement of the "Heartland" Season 17 renewal on its Facebook page in May 2023. In this article, we bring you the latest updates, from the highly-awaited release date to the beloved cast members, all to keep you in the loop on the upcoming season of "Heartland." So, get ready to saddle up for another riveting journey as we explore the delightful world of "Heartland" Season 17!
Heartland Season 17 Is In Production!
According to CBC, "Heartland" Season 17 officially began production on May 8, 2023. Recently, filming was completed on the first two episodes of the long-running series. A fun fact to note is that the first episode of "Heartland" Season 17 will be the 250th episode of the series. These are longer seasons compared to most shows on TV and streaming platforms these days. Heartland team shared a post of instagram. In this post team Heartland Wrote:
Filming on Heartland has progressed steadily and we can hardly believe that we are in prep for our final block of Season 17! The time has gone by quickly, which means that we're having a lot of fun. Learn more about who's shooting and who's prepping in our fresh new blog post, link in bio!
Heartland Season 17: Release Date
Heartland season 17 has yet to be released. Production on season 17 began in June 2023, so a release date for the new season should be announced soon.
Most of the time, the new seasons of Heartland come out in the fall. Because of the COVID-19 pandemic, this plan got a little off, but it got back on track in seasons 15 and 16. The show will stay on track for season 17, just like it did for seasons 14 and 15. We expect season 17 of Heartland to start in November or December 2023, but if everything goes well, the new season could start as early as September. Keep an eye out for more info!
How Many Episodes Are In Heartland Season 17?
As far as we know, CBC has not officially announced the episode count for "Heartland" Season 17. Over the 16 seasons, the episode count has varied. Season 16 consisted of 15 episodes, while the more recent seasons before Season 16 had 10 episodes. At one point, "Heartland" had 18-episode seasons.
In my opinion, we've probably seen the last of the 18-episode seasons. It's more likely that Season 17 will have 10 or 12 episodes, with a chance of having 15 or 16 episodes if we're lucky.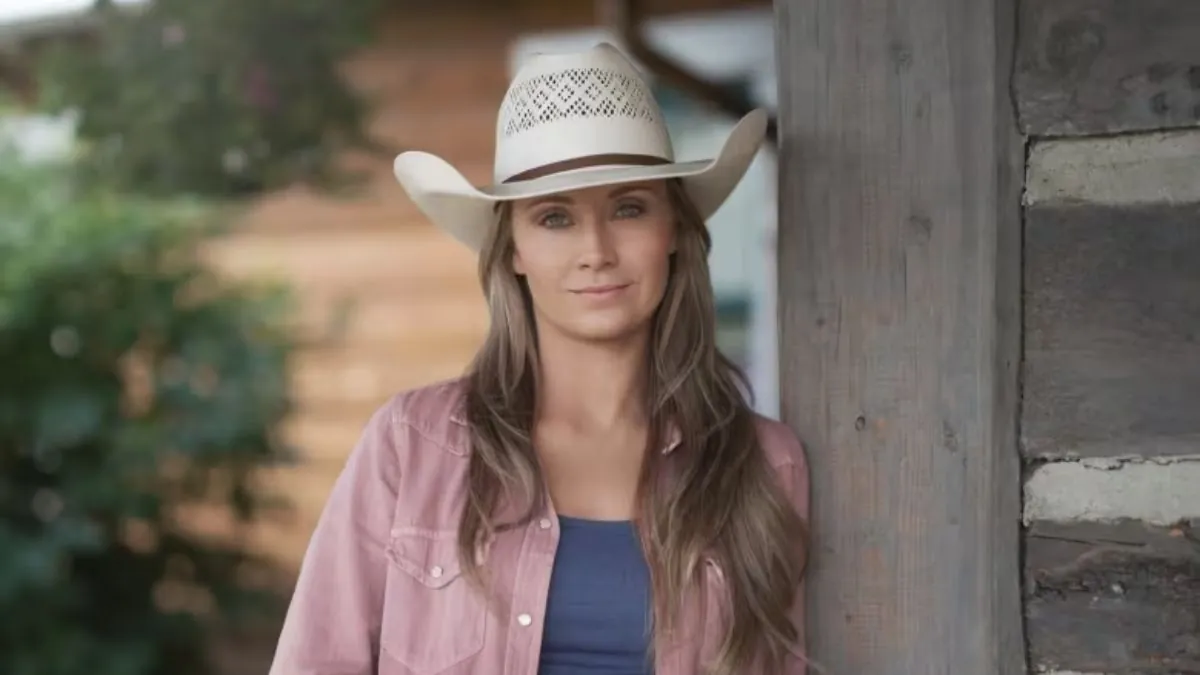 Heartland Season 17: Cast
The Heartland season 17 cast has not been announced publicly, but we know that most of the main cast will return. There are also a few stars who won't be in the show.
There are a lot of actors in Heartland. There are few TV shows with this big of a group right now. We don't see everyone on the show in every episode, but people come and go as the season progresses.
Heartland: Season 17 Cast List:
Amber Marshall as Amy Fleming
Michelle Morgan as Lou Fleming Morris
Shaun Johnston as Jack Bartlett
Chris Potter as Tim Fleming
Kerry James as Caleb O'Dell
Gabriel Hogan as Peter Morris
Aidan Moreno as Rick Adderly
Jessica Steen as Lisa Stillman
Baye McPherson as Katie Fleming Morris
Lucian-River Chauhan as Luke Kashani
Ava Tran as Parker Yang
Ruby and Emmanuella Spencer as Lyndy Marion Borden
Alisha Newton as Georgie Fleming Morris
Sadly, Robert Cormier, who portrayed Finn in Season 15 and Season 16 of "Heartland," will not be returning for Season 17. Cormier passed away in the fall of 2022 at the age of 33.
Heartland Season 17: Plot
The official synopsis of Heartland Season 17 reads:
"In Season 17, Amy (Amber Marshall) and the rest of the Heartland family know better than most that while dreams can sometimes come true, more often life takes us in unexpected directions. The new season is all about embracing the unexpected. It's about new experiences and taking the path less traveled. In Season 17 the Bartlett-Fleming family will find themselves excited for the future and ready to embrace new adventures, challenges, and relationships. But no matter how much things may change, Amy, Lou (Michelle Morgan), Jack (Shaun Johnston), and Tim (Chris Potter) will continue to fight for what they believe in while staying rooted in the land that has been in the Bartlett-Fleming family for generations."
Where To Watch Heartland Season 17?
"Heartland" Season 15 was added to Netflix US in May 2023. However, Season 16 is not yet available for streaming on Netflix US. If you want to watch Season 16 before Season 17 premieres, you can find it exclusively on UP Faith and Family. By subscribing to the streaming service, you can enjoy all 15 episodes of "Heartland" Season 16 before the "Heartland" Season 17 premiere.
Is There A Trailer Available For Heartland Season 17?
No there is no trailer available for season 17.You can watch Heartland season 16 trailer, below.
You Can Also Take A Look At Other Web Series And TV Shows' Upcoming Seasons' Release Dates We Have Covered:
To Learn More About Upcoming  Web Series Releases, Follow Us On Twitter. We Regularly Post Content Related To This Topic, As Well As Other Interesting Topics.