Shooter, an American drama television series based on Stephen Hunter's first three Bob Lee Swagger books and the 2007 film of the same name, introduces viewers to the gripping world of a retired Marine Corps Scout Sniper, portrayed by Ryan Phillippe. Bob Lee Swagger's peaceful retirement is shattered when he becomes aware of a sinister conspiracy to assassinate the President, compelling him to return to the battlefield.
Debuting in 2016, the series garnered significant attention, leading to its renewal for two more seasons by US Networks. However, since the last episode aired on September 13, 2018, five years have passed without any news about a potential fourth season. The question on fans' minds remains: Has Shooter been officially renewed for another season? Let's explore the latest updates and find out if there's hope for the continuation of this action-packed tale.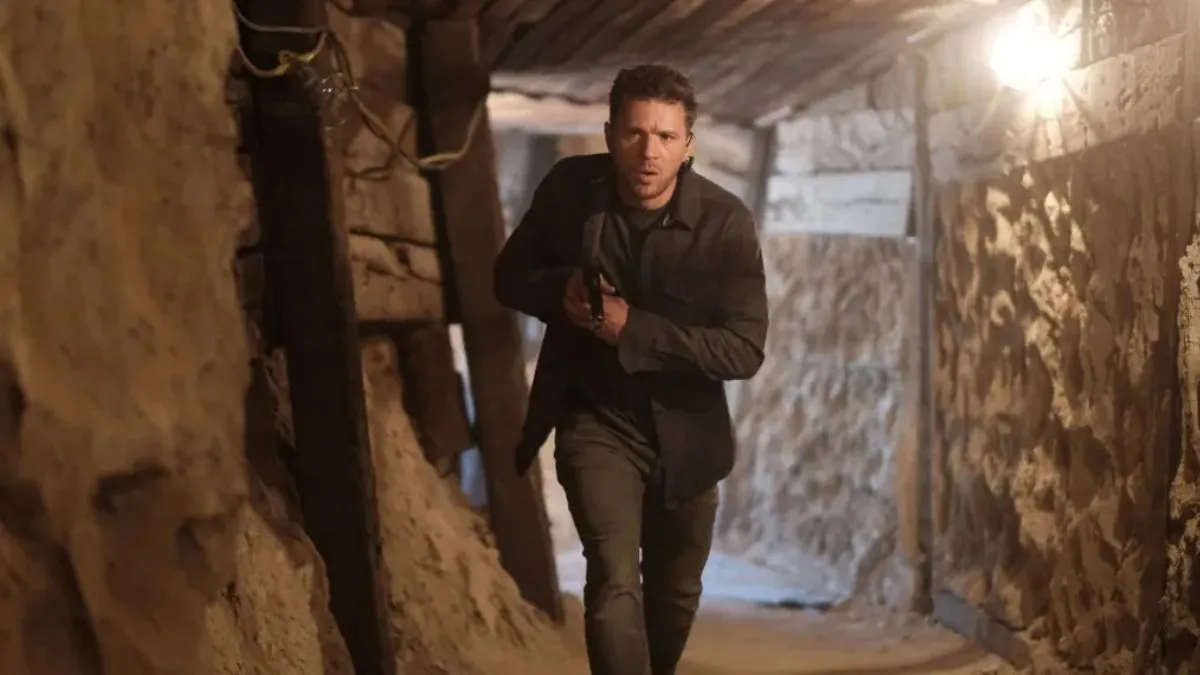 Shooter Season 4 – Is It Officially Renewed For Another Season?
According to deadline: On August 15, 2018, USA Network made the decision not to renew Ryan Phillippe's suspense drama, Shooter, for a fourth season. At that time, Shooter's 13-episode Season 3 had reached its midway point. Paramount Television explored selling the show to various networks, with Paramount Network, recently rebranded as Viacom's leading brand for original scripted shows, being a potential location. However, talks eventually stalled, leaving the show's future uncertain.
Shooter faced challenges as it became USA's lowest-rated drama among adults aged 18-49. Throughout the season, Shooter's average ratings stood at 471,000 in the 18-49 demographic and 1.506 million total viewers in Live+3, both showing double-digit declines from Season 2.
The official Shooter Twitter page shared a post after being cancelled. In this post shooter team wrote:
Memories will never fade.

Thanks for watching #ShooterTV with us this season, #SwaggerSquad.
Memories will never fade.

Thanks for watching #ShooterTV with us this season, #SwaggerSquad. pic.twitter.com/oDunDF9HTX

— Shooter (@Shooter_USA) September 16, 2018
The third season of Shooter was based on Bob Lee Swagger's second book, Black Light. The storyline saw Bob Lee grappling with revelations about his father Earl's death, leading him to uncover a shocking and personal conspiracy that hits close to home.
Where To Watch Shooter Series?
You can watch 1 – 3 Season on various stream platform Netflix, Amazon Prime Video, Apple T.v and USA Network
Shooter Season 1: Trailer
If you haven't seen 'Shooter season 1' yet, watch this trailer to see why fans are so upset that it was cancelled.
You Can Also Take A Look At Other Web Series And Tv Shows' Upcoming Seasons' Release Dates We Have Covered:
Keep your finger on the pulse of the latest entertainment news by following us on Twitter. We'll keep you updated on everything from new releases to the fate of your favorite shows.