Shoresy Season 2 release date has been announced. The hit sitcom show returns with an even more exciting new chapter. Shoresy is a Canadian TV comedy show made by Jared Keeso. It is a spinoff of Letterkenny. The first season premiered on Crave on May 13, 2022.
The show follows the main character, Shoresy, as he goes to Sudbury to work for the Sudbury Bulldogs, a Triple-A-level ice hockey team facing difficulties. In the United States, the series premiered on Hulu on May 27, 2022. The first season received positive feedback from viewers, and fans eagerly anticipated the announcement of the second season.
On January 17, 2023, the second season was officially announced. On August 17, 2023, the release date for Shoresy season 2 was announced. Since then, fans have been eager to learn about the release date. In this article, we will provide you with all the details about Shoresy Season 2, including the release date, cast, trailer, and more!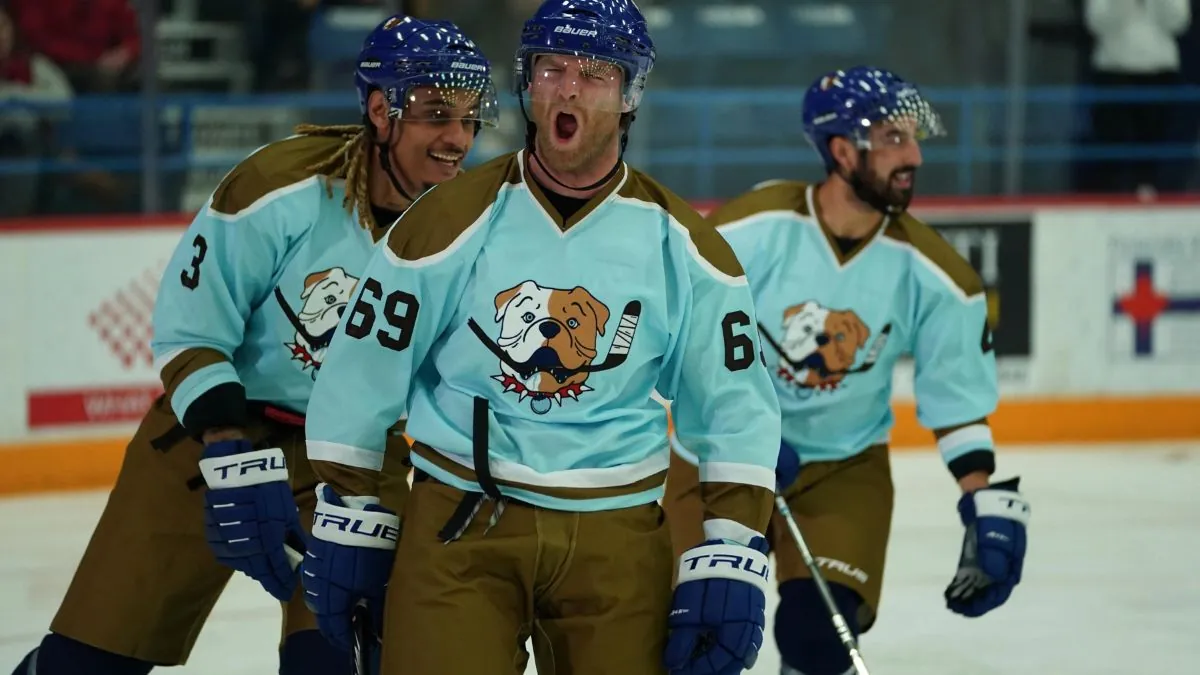 Has Filming For Shoresy Season 2 Started?
The show's second season officially started when a picture of the Sudbury Blueberry Bulldogs team was posted on Twitter. "Puck dropped this week on production for Shoresy Season 2," the caption said.
Puck dropped this week on production for Shoresy Season 2. pic.twitter.com/1RdyMs7S5z

— Shoresy (@ShoresyHockey) April 13, 2023
Shoresy Season 2: Release Date Announced
Shoresy Season 2 will be released on Hulu on October 27, 2023. The release date for Season 2 was announced on Twitter.
The Bulldogs are back. Watch Shoresy Season 2 starting September 29th on @cravecanada and October 27th on @hulu. From @newmetricmedia. pic.twitter.com/SRGSr6h0wP

— Shoresy (@ShoresyHockey) August 17, 2023
Shoresy Season 2 Episode Count And Release Schedule
Fans will get another season with six new episodes. Check out the list of releases:
Episode 1: "Get 'Em Focused" on Sep 29
Episode 2: "Skill vs Will" on Sep 29
Episode 3: TBA on Oct 6
Episode 4: TBA on Oct 13
Episode 5: TBA on Oct 20
Episode 6: TBA on Oct 27
Shoresy Season 2 Plot – What Will Happen?
The current season will continue into the next one. Shoresy has a plan in mind when he finds his audience and wants to stay with his group. The team lost all of its games, but they still have a chance to win if they keep playing boldly and according to their game plan.
Another plot point would be that the arena might get fixed up, which could lead to them getting a new sponsor. Shoresy, who has a rough attitude, will take over as the Sudbury Bulldogs' coach and teach the team how to play rough. Also, the first season showed that Shoresy and the reporter might be dating.
Shoresy Season 2 Cast And Crew – Who Will Return?
Keeso is back for the new season, along with Tasya Teles, Harlan Blayne Kytwayhat, Blair Lamora, and Keilani Rose, as well as Jonathan-Ismael Diaby, Terry Ryan, Ryan McDonell, Max Bouffard, Andrew "The Canon" Antsanen, Jon "Nasty" Mirasty, Brandon Nolan, Jordan Nolan, Keegan Long, and Bourke Cazabon.
In Season 2, Frederick Roy (son of Hockey Hall of Famer Patrick Roy), Rêve, Catherine St-Laurent (Tu Dors Nicole), and Jordana Lajoie (The Boys) join the group. Scott Thompson, Jonathan Torrens, Jacob Tierney, Camille Sullivan, Eliana Jones, Kim Cloutier, Michala Brasseur, and Lysandre Nadeau, who is famous on social media and has a show, are among the guest stars.
Alongside starring, Keeso is the series's executive producer, writer, and creator. Jacob Tierney serves as executive producer and director, while Kaniehtiio Horn serves as a producer. Mark Montefiore and Kara Haflidson are Executive Producers for New Metric Media.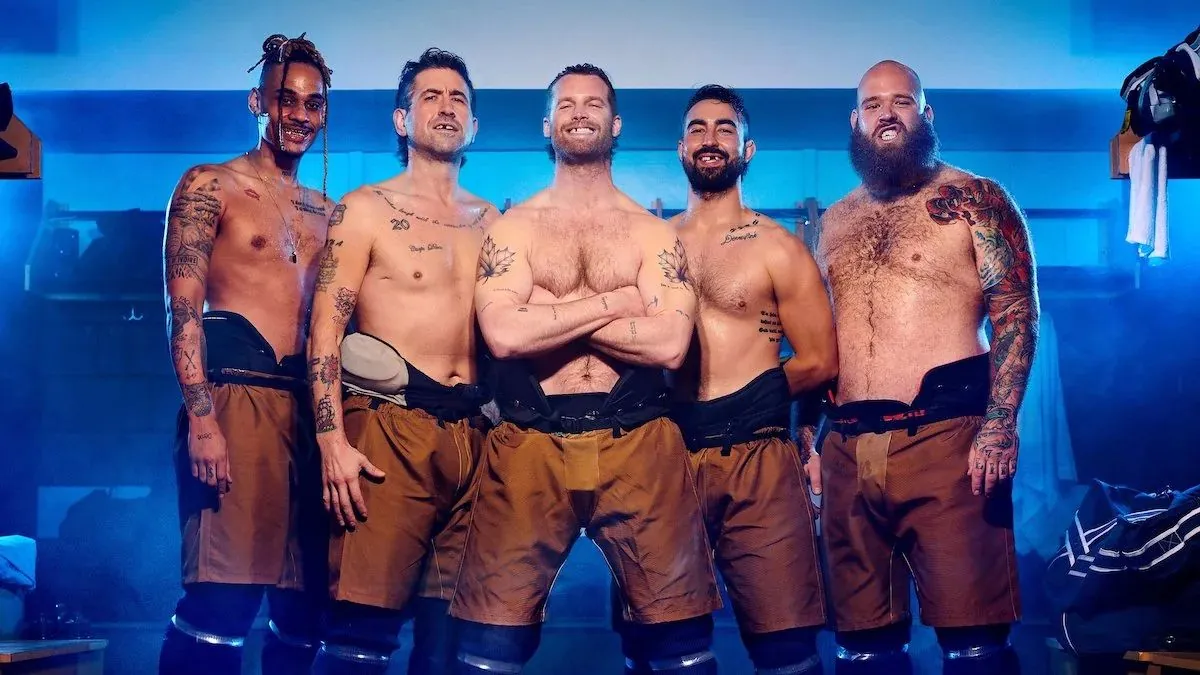 Where To Watch Shoresy Season 2?
You can watch the season 2 of Shoresy in the United States on Hulu. In Canada, you can watch the series on Crave.
Is There A Trailer For Shoresy Season 2?
Similar Web Series Like: Shoresy
If you enjoyed the character Shoresy from the Canadian TV show "Letterkenny" and are looking for similar web series with a similar style or comedic tone, here are a few suggestions:
"Trailer Park Boys"
"It's Always Sunny in Philadelphia"
"Workaholics"
"Parks and Recreation"
You Can Look At Other Web Series Upcoming Season Released Date, We Have Covered
Be Entertained And Informed With The Latest News At Topmovierankings.com!