Snowfall is one of the most popular TV shows on FX right now. The crime thriller debuted in 2017 and has only improved each season. The show follows the story of Franklin Saint, a young street entrepreneur who started selling cocaine in Los Angeles in the early 1980s. The performance has been praised for realistically showing the drug trade and how it affects society.
The sixth season aired on February 22, 2023, and the last episode aired on April 19, 2023. Fans fear the show's future since there is no news about season 7. So, what does this mean for the end of the show? In this article, we tell you everything about Snowfall season 7.
Snowfall Season 7: Will There Be Another Season On FX?
According to sources, Snowfall season 7 is officially cancelled by FX. At the end of season 6, the show will be over. But it's not because the network cancelled the show. The story just ended in a way that makes sense. In April 2022, FX said the show would return for a sixth and final season.
"Today, as the fifth season of Snowfall reaches new heights of acclaim and viewership, there is no question that this series has become an FX classic drama. We are thrilled to order a sixth season that will enable Dave Andron, Walter Mosley, and the rest of the producers to bring Snowfall to a climatic finale showcasing the brilliance of everyone involved," FX said at the time.
Co-creator Dave Andron also released a statement:
"To tell a story worth telling, with creative partners you respect and admire, at a network that supports you throughout and allows you to end on your terms. That's the dream. I am so grateful to everyone at FX from John Landgraf on down and to the entire Snowfall family for helping us get there.
Snowfall Producer and star Idris said:
"I couldn't imagine telling this story anywhere but at FX, "I'm incredibly proud of the history we have all made. Especially the impact Snowfall has had on the culture. Very rarely does a TV show get to the sixth season mark and saying goodbye to 'Franklin Saint' will be heartbreaking. But the family and relationships I've made on this journey will last a lifetime. I know John Singleton is looking down smiling proud."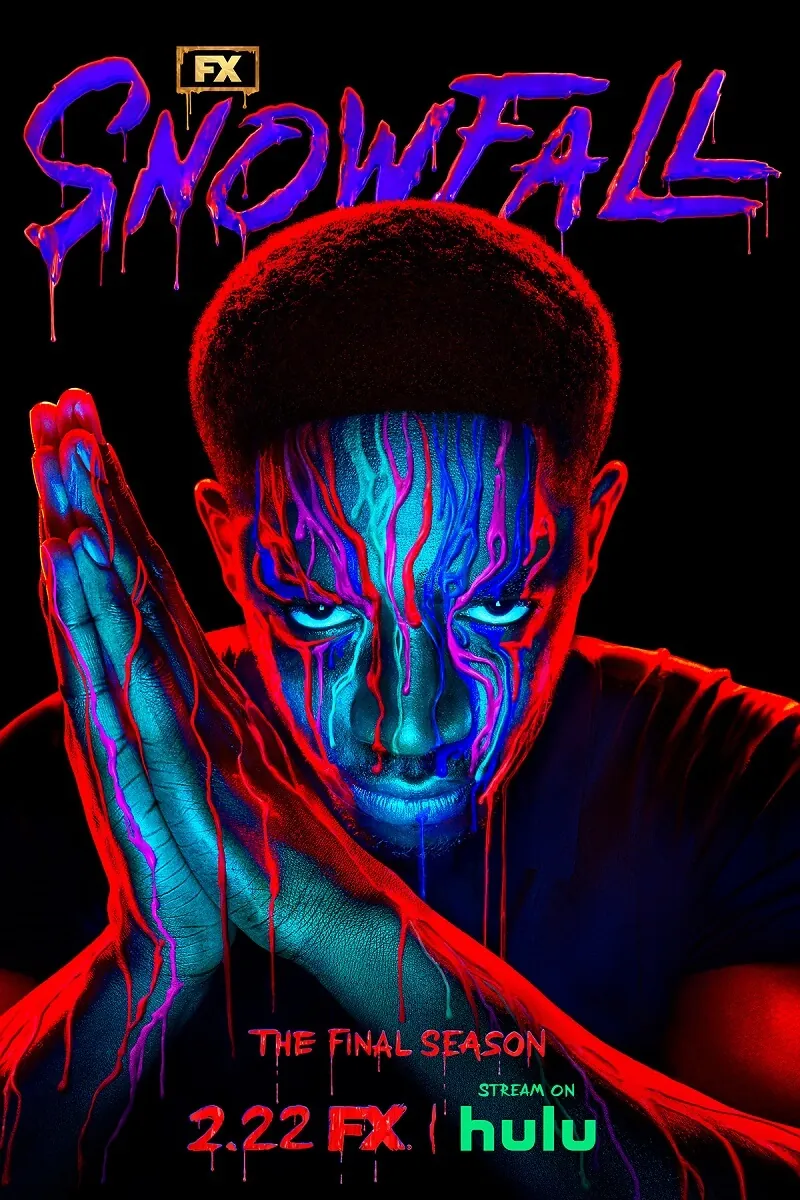 Snowfall Series: Cast
The show stars Damson Idris as Franklin Saint, Carter Hudson as Theodore "Teddy" McDonald, Sergio Peris-Mencheta as Gustavo "El Oso" Zapata, Michael Hyatt as Sharon "Cissy" Saint, Amin Joseph as Jerome Saint, Angela Lewis as Louanne "Louie" Saint, Isaiah John as Leon Simmons, Devyn A. Tyler as Veronique Turner, Gail Bean as Wanda Simmons and Alejandro Edda as Rubén.
What Happened In Last Season?
In the last season, Franklin is about to lose everything, including his family, because the city is on the edge of a civil war. He is against the KGB, the DEA, and the CIA. It will be interesting to see if he can get back on his feet after hitting rock bottom or if the show ends with the drug dealer being killed.
The summary for the last season says, "Franklin is so broke that he has to rob his Aunt Louie and Uncle Jerome because Teddy McDonald killed all of his friends." In the meantime, Louie has taken over Franklin's job as Teddy's only buyer, undercutting her nephew and making a competing empire.
Where To Watch Snowfall Series?
You can watch all the 5 season of snowfall on FX.
Snowfall Season 6: Trailer
You Can Also Take A Look At Other Web Series And TV Shows' Upcoming Seasons' Release Dates We Have Covered:
Be Entertained And Informed With The Latest News At Topmovierankings.com!