The Legend of Vox Machina season 3 early renewal has excited people even more for the Prime Video show. The Legend of Vox Machina was started by a couple of fans of Dungeons & Dragons, who started a Kick starter effort. The animated series is based on the first game of the fan-favourite web series Critical Role from 2015. This is when a group of professional voice actors got together to play Dungeons & Dragons and decided to turn it into a podcast.
The show became famous for its beautifully drawn art style, funny one-liners, adult jokes, and gory battle scenes that are true to the fun Dungeons & Dragons campaigns we all know. In 2019, Amazon Prime picked up the show after the role-playing crew broke Kick starter records by raising $11.3 million for an animated version.
Amazon Prime extended the show for a third season at last year's New York Comic-Con in October 2022 before the second season started airing in January 2023. ere's everything you need to know about The Legend of Vox Machina Season 3 Including release date, cast, plot & More.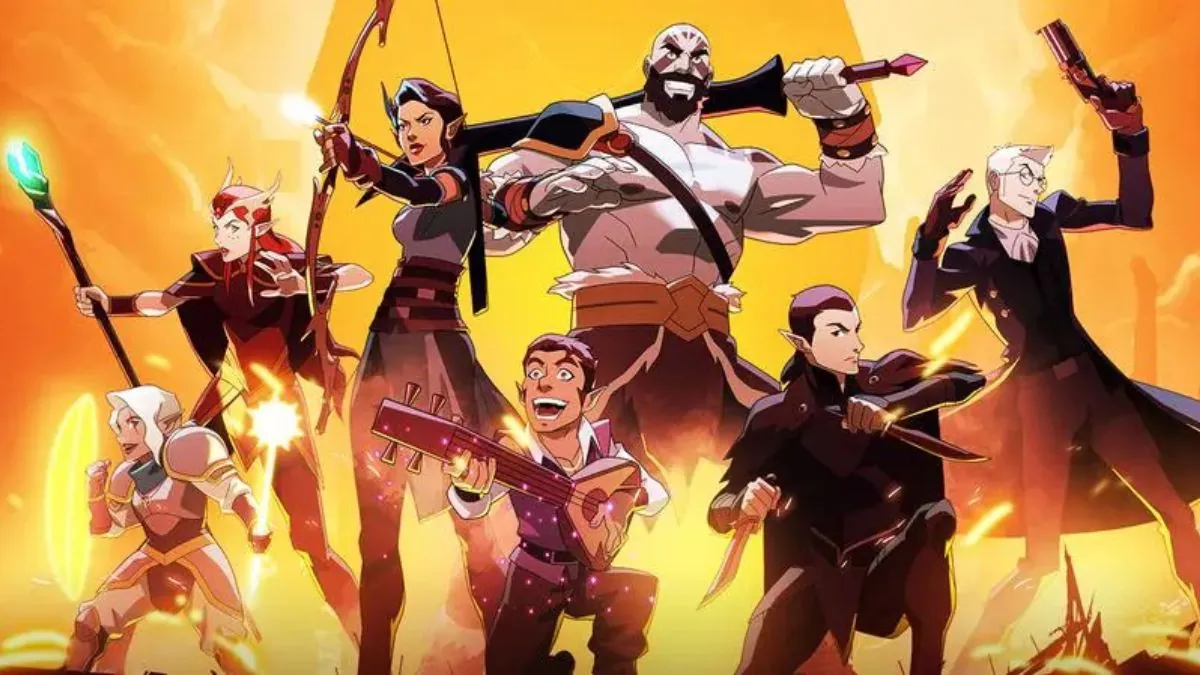 What Is The Release Date For The Legend Of Vox Machina Season 3?
Accoridng to sources, The Legend of Vox Machina Season 3 was announced in October 2022 at New York Comic Con, two months before Season 2 started airing. However, there has been no release date announcement yet.
Season 1 of Vox Machina came out on January 28, 2022, and Season 2 started on January 20, 2023, almost a year later. Given how long it's been since the last season, it's likely that Season 3 will follow a similar release schedule, which would put it in January or early 2024. The strike by the Writers Guild of America (WGA) won't affect the show since it's an animated show, and animation has its guilds.
The Legend Of Vox Machina Season 3: Cast
The cast of The Legend of Vox Machina is excellent, and many will likely be back for Season 3.
Laura Bailey – Vex'ahlia Vessar
Taliesin Jaffe – Percival de Rolo III
Ashley Johnson – Pike Trickfoot
Liam O'Brien – Vax'ildan Vessar
Marisha Ray – Keyleth
Sam Riegel – Scanlan Shorthalt
Travis Willingham – Grog Strongjaw
Matthew Mercer – Trinket
In the past, big names like David Tennant and Stephanie Beatriz have been on the show as guests. We could see more big terms like this in season three.
What Happened In The Legend Of Vox Machina Season 2?
At the start of Season 2 of The Legend of Vox Machina, our heroes barely escaped the anger of the last members of the Chroma Conclave, who were angry that their dragons destroyed the capital city of Emon at the end of Season 1. They get together again and decide to get stronger to fight back. To do this, they choose to go on a quest to find the Vestiges of Divergence, powerful weapons made when gods gave gifts to their heroes. The search provides each character with their story arc and brings them back to them as they try to prove they deserve these vast upgrades.
With their new skills, the group wants to catch Umbrasyl, a vast black dragon from the Westruun assembly. But this is easier to say than do, and Umbrasyl is a more significant threat than they initially thought. The group finally beats the dragon in its cave but almost loses a member. At the end of Season 2, after the party, the dragon Raishan, who used to go by the name Yennen, joins the Vox Machina. He used to be a member of the Chroma Conclave. They work together to stop Thordak, the Cinder King, and the rest of the assembly.
The Legend Of Vox Machina Season 3: Plot 
Matthew Mercer, who voiced Umbrasyl in Season 2, said at the New York Comic-Con in October 2022 that Season 3 will continue the Chroma Conclave story and that it is "a very long arc:"
"You're talking about the Chroma Conclave arc. The Chroma Conclave arc is a very long arc. To try and adapt that into a single season is a very daunting task. We were trying desperately to figure out if that was possible. Thankfully, it's not and we got greenlit for Season 3."
In short, the Chroma Conclave arc is mainly about Vox Machina's fight against the dragons who came together to form the Chroma Conclave:
"After saving the realm from evil and destruction at the hands of the most terrifying power couple in Exandria, Vox Machina is faced with saving the world once again – this time, from a sinister group of dragons known as the Chroma Conclave."
Season 3 is supposed to show what happens after Raishan's secret is revealed and how the Vox Machina works with their former enemy in a new way.
The late Lance Reddick plays Thursday, so if the character plays a big part in Season 3, it's possible that his role would need to be filled by someone else.
So, Thursday will be the big bad guy in Season 3. Also, if Raishan chooses to betray Vox Machina and reveal herself as a secret agent for Thordak, that would be a significant change.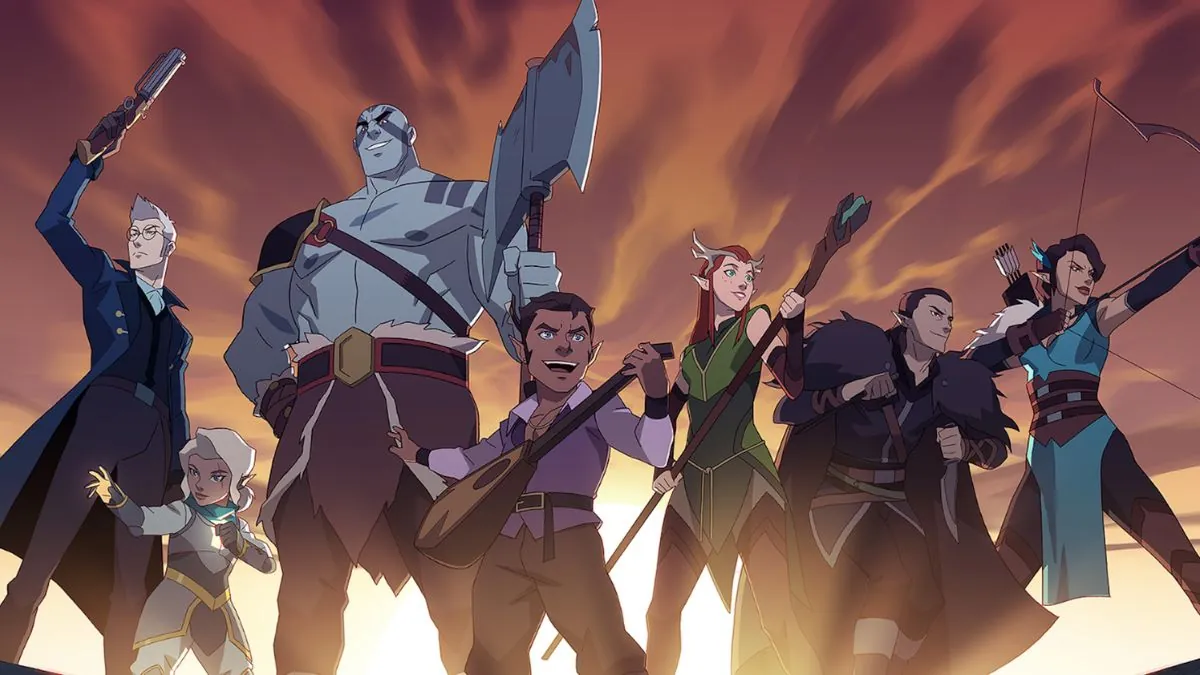 Who Is Producing Season 3 Of The Legend Of Vox Machina?
Critical Role and returning executive producers Chris Prynoski (Big Mouth) and Brandon Auman (Star Wars Resistance) will significantly impact how the series grows. Young Heller, who worked in the art department for DC cartoon movies like Batman: Hush (2019), will be responsible for the show. Prynoski and Auman will also be writing for it. Neal Acree (World of Warcraft), Todd Raleigh (Love, Death, and Robots), and Sam Riegel (DC Superhero Girls), who also stars in the movie and is in charge of casting, are also on the team.
Where To Watch The Legend Of Vox Machina Season 3?
You can watch the first two seasons of "The Legend of Vox Machina" on Amazon Prime Video. When Season 3 is released, you will be able to watch it on Amazon Prime Video as well.
Is There A Trailer Available For The Legend Of Vox Machina Season 3?
No, there is no trailer available for "The Legend Of Vox Machina" Season 3. However, you can watch the trailer for Season 2 of "The Legend Of Vox Machina" below.
You Can Also Take A Look At Other Web Series And TV Shows' Upcoming Seasons' Release Dates We Have Covered:
Be Entertained And Informed With The Latest News At Topmovierankings.com!