Arcane Season 1 was a smash hit, so why is Season 2 so late? The reason is explained in a recent interview.
As Arcane Season 1 became a smash smash hit on Netflix, with the finale leaving even more of an impact, Riot confirmed Arcane Season 2 was in the works. Since the series won the Emmy for Outstanding Animated Program, it would have been wrong not to.
Despite fans getting antsy about Season 2's premiere, we still have a long wait, as it won't be out until at least next year. Season 1 ended long ago, and there's no sign of Season 2 yet.
Why is Season 2 taking so long, and when will it Release? Well, an interview has finally shed some light on it.
When Will Netflix Release Arcane Season 2?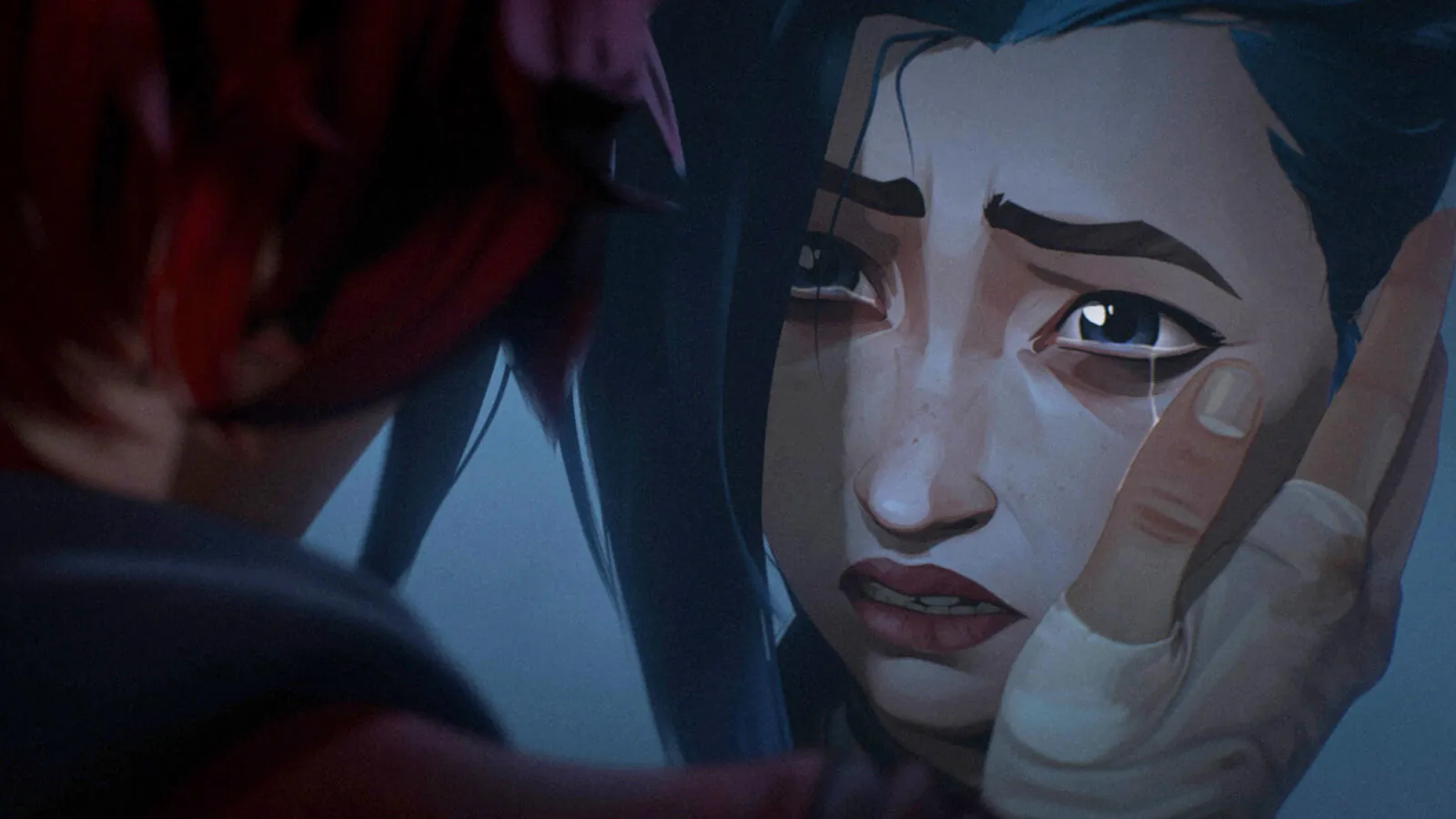 The news that Arcane season 2 won't be released in 2023 anymore will surely disappoint all the passionate Arcane fans. However, it has become apparent that the creators, Fortiche, along with the writers and producers, have decided to take their time in order to deliver an outstanding second season. Perhaps, this delay is actually a blessing in disguise as it ensures that nothing will compromise the quality of the series for the fans.
Riot Games CEO Nicolo Laurent acknowledges that the success of the first season has raised the stakes significantly for the company. It's not every day that you effortlessly sweep the Annie Awards and all Emmy Awards in the animation category without feeling the pressure, right? Therefore, our prediction is that Arcane season 2 will be released on Netflix in early/mid-2024.
Fortiche's unique approach of blending both 3D and 2D animation is what contributed to Arcane's distinct visual style. This technique requires additional time and effort, which explains the potential delay. Riot recently shared a fascinating five-part series on YouTube, providing an in-depth look into the making of Arcane. Frankly, it's quite astonishing.
To find out when other exciting new web series will be available, explore the posts provided below:
Why There Is No Arcane Season 2 Till Now?
During a recent interview, Nicolo Laurent, the CEO of Riot Games, provided an informative update on the progress of Season 2. He revealed that certain episodes were approaching the final stages of development but emphasized that the overall season was still far from being prepared. Laurent further elaborated on the reasons behind this situation.
"I just watched the third episode of Season 2 before my flight to China, so we're making progress on it," Laurent stated. "It is not ready yet, and there's two reasons for that. One, you want the quality, you just don't wanna rush, and so that takes time. So that's the good reason."
"The bad reason is honestly like, we didn't know if Season 1 was gonna be a success… If I had known we could have started Season 2 way earlier, but we didn't know so we kind of waited a bit and so now we're paying the price, so it's unfortunately not going to be this year."
Arcane Season 2 Cast: Who Will Be In It?
Several of the stars from season one will return to voice the second season, including:
• Hailee Steinfeld as Vi
• Ella Purnell as Jinx (formerly known as Powder)
• Katie Leung as Caitlyn
Since then, Hailee Steinfeld has prominently featured in Marvel's Hawkeye series, where she portrays the character Kate Bishop, a budding superhero whom Hawkeye mentors. This marked her entry into the Marvel Cinematic Universe. Additionally, Steinfeld garnered significant praise for her portrayal of a youthful Emily Dickinson in the acclaimed series Dickinson.
"In many cases, the people we chose to work with were not quite as big at the time as they ended up becoming," Yee told One Esports.
"It was cool to see that a lot of the talent that we chose to work with over the years popped off in a lot of different formats and projects," Linke said.
In addition, we found Ella Purnell – who blew audiences away in Yellowjackets – who voices Jinx. "We all know who she is in the game," said Yee. "But we really wanted to bring this extra dimension to her to see this subtly and true human behind the big, bright flashy exterior of Jinx, and I think Ella was real fine in that."
In the meantime, Arcane's teaser has fans wondering if there's going to be a new addition.
In the teaser, no new scenes are shown, only a few lines of dialogue. However, what catches the attention of Arcane fans is the final moment, where they believe they can hear the mechanical heartbeat of Warwick, a champion in League of Legends who is a combination of a werewolf and a machine.
Warwick has no recollection of his life prior to being subjected to experiments in scientist Singed's laboratory. While it remains unknown who will provide the voice for Warwick if he joins season two, stay tuned for future announcements and updates.
What Can We Expect From The Plot Of Arcane Season 2?
Currently, there is a lack of available information regarding the plot of Arcane Season 2. Nevertheless, the show has been officially renewed for a second season and is presently undergoing production. Fans eagerly await further updates to gain insight into the storyline of the upcoming season.
Where To Watch Arcane Season 2?
The first season of Arcane is available to stream on Netflix. So Arcane season 2 is also Arrive on Netflix when it is released.
Arcane Season 2 trailer
As of May 2023, there is no trailer available for Arcane Season 2, So You Can Watch the Arcane Season 1 Trailer.
Similar Animated Series like Arcane
"Avatar: The Last Airbender" – This critically acclaimed series follows the journey of Aang, the last surviving Airbender, as he embarks on a quest to restore balance to a world divided into four elemental nations.
"The Legend of Korra" – Set in the same universe as "Avatar: The Last Airbender," this series introduces a new Avatar, Korra, as she faces political and spiritual challenges in a rapidly changing world.
"Over the Garden Wall" – This miniseries follows two brothers, Wirt and Greg, who find themselves lost in a mysterious forest called the Unknown, where they encounter strange creatures and surreal landscapes.
"Gravity Falls" – This animated show revolves around the adventures of twin siblings, Dipper and Mabel Pines, as they spend their summer with their great-uncle in the strange town of Gravity Falls, uncovering its supernatural secrets.
"The Dragon Prince" – Created by the head writer of "Avatar: The Last Airbender," this fantasy series tells the story of two human princes and an elven assassin who form an unlikely alliance to stop an all-out war between their peoples.
"Adventure Time" – Set in the post-apocalyptic Land of Ooo, this series follows Finn the Human and his shape-shifting dog companion, Jake, as they embark on whimsical and sometimes surreal adventures.
"Steven Universe" – This coming-of-age story centers around Steven, a half-human, half-alien boy, and the Crystal Gems, a team of magical beings who protect the Earth from threats while navigating personal growth and emotional challenges.
Follow us on Twitter for exclusive updates on upcoming web series releases and related content.