Young sheldon a popular spinoff of "The big bang theory," has already had a successful six-season run, and details about the seventh season have been revealed. The show follows the main character as he grows up in his small texas hometown during the late 1980s and early 1990s, navigating life with his family and friends.
It first premiered in 2017. Similar to the original show "The big bang theory", much of the humor in "Young sheldon" comes from sheldon's interactions with the outside world, and the spinoff series delves into the essence of the beloved character.
Rotten tomatoes shows that critics have mostly liked young sheldon throughout its run, and the show continues to be as popular as its parent show, the big bang theory. The show maintains the popularity of its parent series, "The big bang theory." one of the show's strengths lies in its storytelling and the dynamics of the cooper family.
The cast of "young sheldon" does an excellent job portraying their "big bang theory" counterparts. As a prequel, "young sheldon" offers insights into the origins of the title character and adds a new perspective to the original series, making it even more enjoyable to rewatch. In this article, we tell you when young sheldon season 7 release date, cast, plot, trailer and much more!
Is Young Sheldon Renewed For Season 7?
Cbs renewed "Young sheldon" for a seventh season in march 2021, which granted it a three-year renewal at the time. The fifth season of "Young sheldon" premiered on october 7, 2021. The sixth season of the show concluded with a two-part finale that aired on may 18, 2023. This two-part finale not only provided a satisfying conclusion to the sixth season but also set the show on a new direction as it enters uncharted territory in season seven.
Young Sheldon Season 7: Release Date
Even though "Young sheldon" was renewed for season 7 in 2021, cbs has not yet announced a specific premiere date for the season.  According to premiere date ,the young sheldon season 7 will begin airing in the fall of 2023, specifically in september.
Young Sheldon Season 7: Cast And Crew
Based on what happened in season 6, we think the group will be back for season 7, but it's still too early to make any casting announcements.
Iain armitage (paw patrol) stars as young sheldon cooper, the child genius.
Zoe perry as mary cooper, sheldon's mum.
Lance barber as george cooper snr. Sheldon's dad and head coach, medford high school.
Annie potts (ghostbusters: afterlife) plays the role of constance tucker, sheldon's grandmother.
Montana jordan stars as george cooper jnr, sheldon's elder brother.
Raegan revord plays sheldon's twin sister.
Jim parsons, who narrates in sheldon's voice.
Matt hobby as jeff difford
Wyatt mcclure as billy sparks
Young sheldon is a creation of the brilliant minds of chuck lorre and steven molaro, who have been praised for their outstanding work on the show. The show is produced by lorre, molaro, jim parsons, todd spiewak, and the production company chuck lorre productions, along with warner bros. Television.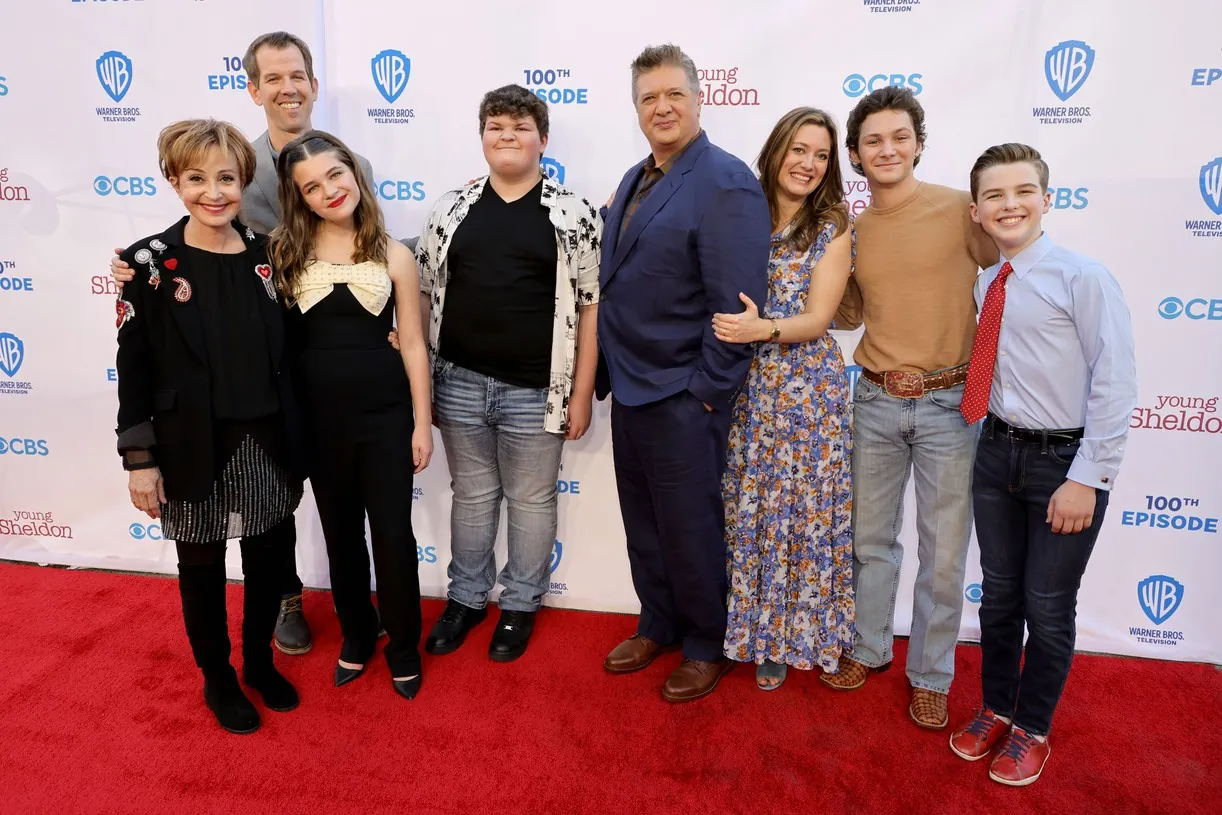 Young Sheldon Season 7: Plot
In season 7, we'll learn more about sheldon and his family's lives in east texas. Sheldon's studies at eastern texas tech will continue to be a big part of the show. Along with this, the story will show how sheldon deals with the unique problems of his environment. At the same time, important decisions made by family members like georgie will add to the drama and intrigue of the story.
The season 7 story will tell us more about what happened in sheldon's academic life. Before, viewers saw sheldon go to physics classes weekly at eastern texas tech, which was suitable for his learning. But other family members, like sheldon's older brother georgie, are about to make decisions that will change their lives. This adds to the drama and mystery of the story.
The plot also hints that sheldon's grandmother, meemaw, might start doing risky things, like starting a gambling business. This change could make the story more exciting and keep people on the edge of their seats.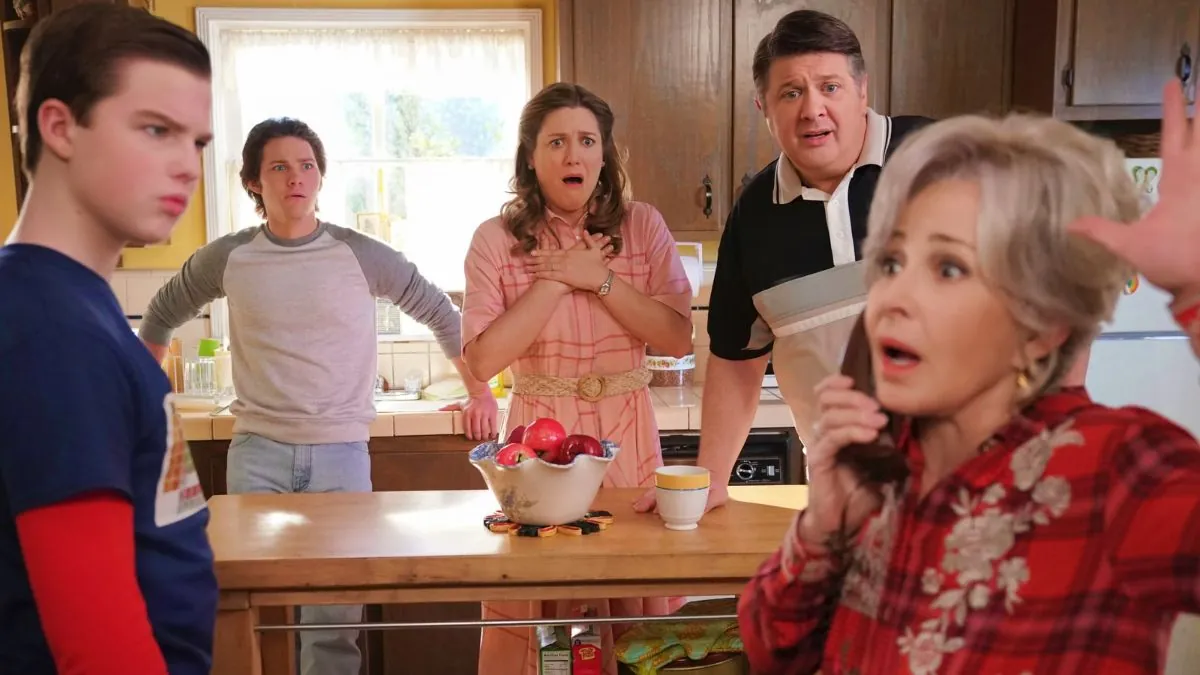 Where To Watch Young Sheldon Season 7?
You can watch all of Young Sheldon's seasons on CBS. You can also watch the 7 season on CBS when it comes out.
Is There A Trailer Available For Young Sheldon Season 7?
No there is no trailer available for young sheldon season 7. You can watch the young sheldon season 6 trailer below.
Similar Web Series Like: Young Sheldon On CBS
If you enjoy watching "Young Sheldon" on CBS and are looking for similar series, here are a few recommendations:
"The Big Bang Theory" – This is the parent show and the prequel to "Young Sheldon," following the lives of Sheldon's adult friends and their comedic adventures.
"The Goldbergs" – This comedy series depicts the life of a dysfunctional family in the 1980s, with a focus on the youngest son's coming-of-age experiences.
"Malcolm in the Middle" – This popular sitcom follows the life of a gifted but socially awkward young boy named Malcolm as he navigates his dysfunctional family and school life.
"The Wonder Years" – Set in the 1960s and 1970s, this series portrays the coming-of-age experiences of a young boy named Kevin Arnold, capturing the essence of growing up in a changing world.
"The Middle" – This sitcom revolves around the daily life of the Heck family, showcasing the humorous and relatable challenges they face as they navigate middle-class suburban life.
For more details on when other new web series and tv shows will be available, check out the posts given below:
To Learn More About Upcoming Ott Movie Releases, Follow Us On Pinterest. We Regularly Post Content Related To This Topic, As Well As Other Interesting Topics.