Anime Shows Similar to Maid Sama: In Kaichou wa Maid-sama!, a maid and a prince fall in love in a magical way. Kind of. Misaki Ayuzawa is the "maid" in the story. She is also known as the "Demon President" of the student council at her school. She works in a maid café without anyone knowing and doesn't want this to get out. But it's already too late!
"Prince" Usui Takumi has found out her secret. Will Misaki be able to keep her strict attitude and aggressive behavior at school? Or will she let her secret hurt her? Takumi seems to want to do something with what he knows. Does he do what he does out of love or anger? Misaki and Takumi are going to have a great time in high school.
So, with the way the story of Kaichou wa Maid-sama! is told and done, what's not to like? There are a lot of people who have grown to love this cartoon. So, without further ado, here is a list of shows similar to Kaichou wa Maid-Sama!
Fall in love and go through all the ups and downs that come with it. These shows will make you feel good and make you laugh, which will make your stomach hurt.
Anime Shows Similar to Maid Sama
| Serial No. | Anime Name |
| --- | --- |
| 1 | Peach Girl |
| 2 | I Love You, Baby |
| 3 | Mayo Chiki! |
| 4 | Ouran High School Host Club |
| 5 | Mischievous Kiss |
| 6 | School Rumble |
| 7 | His and Her Circumstances |
| 8 | My Little Monster |
| 9 | Love Com |
| 10 | Say "I Love You" |
| 11 | Wolf Girl and Black Prince |
| 12 | Boys Over Flowers |
| 13 | From Me to You |
| 14 | Special A |
| 15 | Toradora! |
| 16 | Kimi ni Todoke |
| 17 | Lovely Complex |
| 18 | Skip Beat! |
| 19 | Kamisama Kiss |
1.Peach Girl
Even though Momo Adachi is a nice girl, bad things keep happening to her. Even the fact that she is tanned and has blonde hair doesn't help her case. A report is going around the school that she is an "easy girl." It turned out that Momo's only friend, Sae, was the one who started these lies about her because she was jealous of her.
Momo likes Toji, who plays basketball, but she doesn't know how to start something between them. Then there's Kairi, who likes Momo and is a playboy. Momo has to figure out how to get through life when she is stuck between these three people.
2. I Love You, Baby
People at school like Kippei. He likes to play around and doesn't care much about other people's feelings. When his aunt leaves his five-year-old cousin Yuzuyu, he has to take care of her.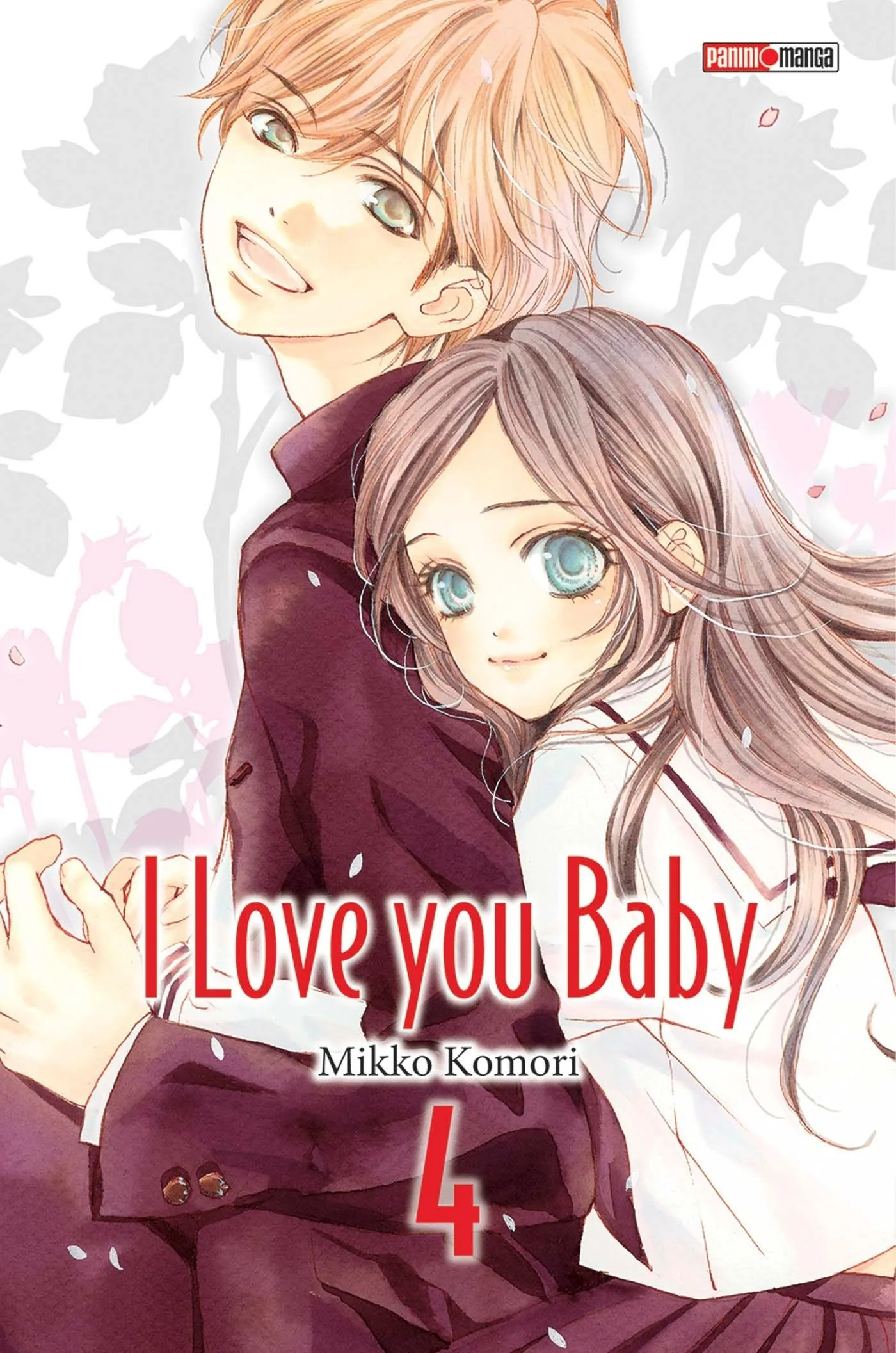 As Kippei learns from his mistakes, he not only gets better at taking care of Yuzuyu, but he also gets better as a person. The fact that he has Kokoro in his life and asks for help is also why he has changed.
3. Mayo Chiki!
Kinjiro Sakamachi is a good boy. But there is one thing wrong with him. He has a strange fear of women, and his nose starts to bleed whenever he gets close to one.
When he finds out by chance that the butler, who is pretty and popular at school, is a girl, things get harder and harder for him. To help her, he has to try to overcome his fears and deal with his problems simultaneously.
4. Ouran High School Host Club
Haruhi doesn't know about the Ouran Academy Host Club. She goes to the Ouran Academy on a grant. When she breaks something valuable by mistake, she has to work for the Club to pay for it.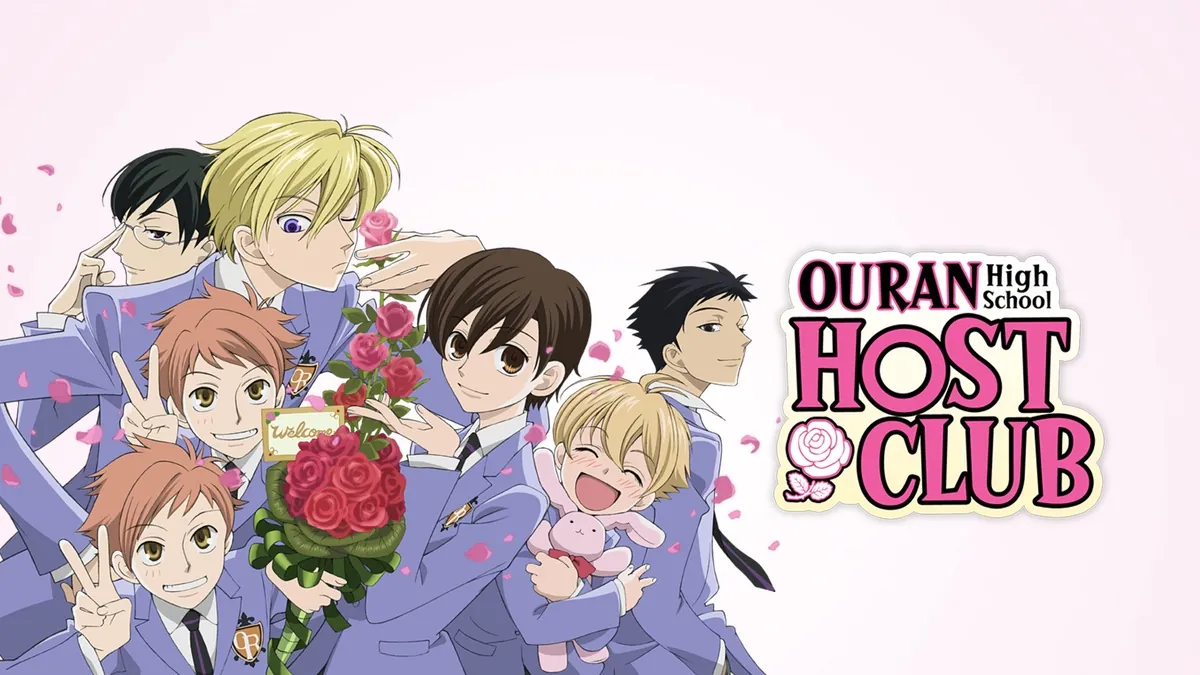 People think she is a boy because she doesn't care for herself. When they figure out who she is, it's too late to turn back. Aside from these bad things that happen to her, she has a connection with Tamaki. It's pretty clear they both like each other, but how long will it be until they say so?
Find some other articles that can make you curious:
5. Mischievous Kiss
Since the first day of high school, Kotoko Aihara has loved Naoki. She tells him how she feels when she finally gets the courage to talk to him. But Naoki turns her down because he is the most famous and attractive boy in school.
Soon after, an earthquake destroyed Kotoko's house, so her father took her and her family to stay briefly with his best friend, who turned out to be Naoki's father. When they move in together, Naoki gets to know Kotoko better and, over time, starts to like her.
6. School Rumble
Tenma Tsukamoto isn't very famous at school, but the guy she likes, Oji, is. He is kind and strange, and he is everything Tenma ever wants. But she doesn't know how to tell him how she feels. Kenji, who likes Tenma, is in the same kind of position.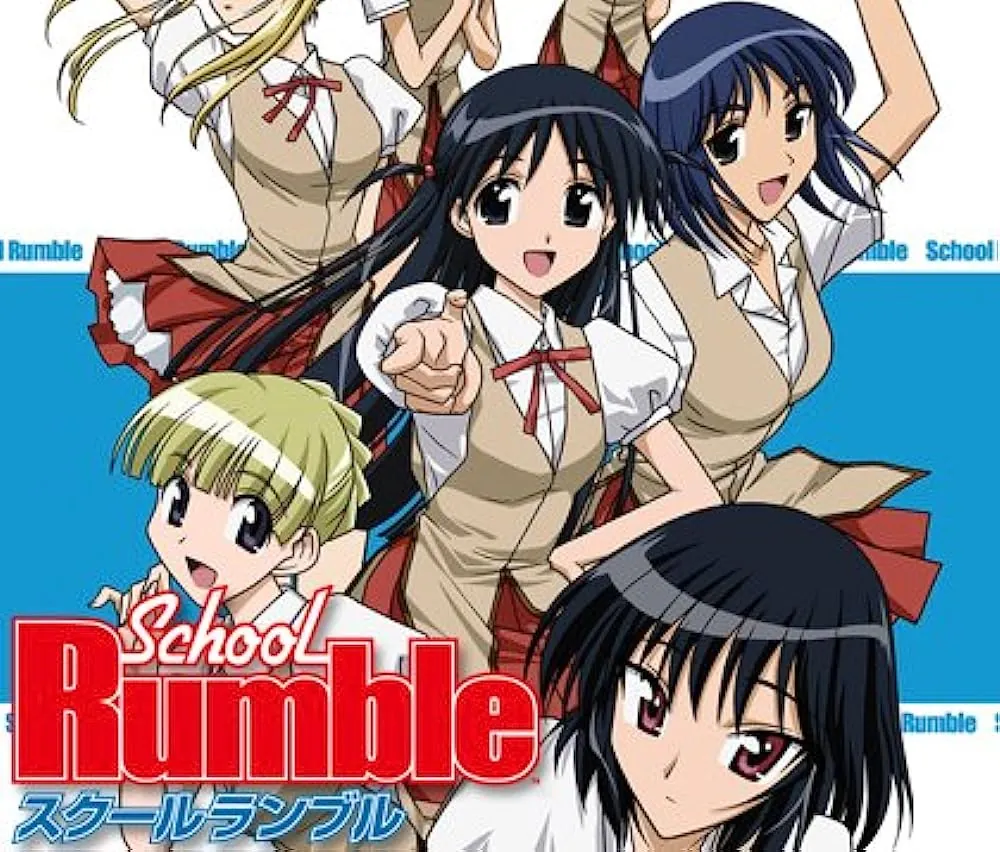 He only went to school to be close to her. He loves her but doesn't know how to let her know. As they both try to start dating, Harima's mistakes cause problems for them.
7. His and Her Circumstances
Side Yukino Miyazawa is the most popular student. She does well in school, is pretty, and everyone loves her. But this is all just a show. Back home, she is a stubborn girl who always tries to stay on top and wants to be praised.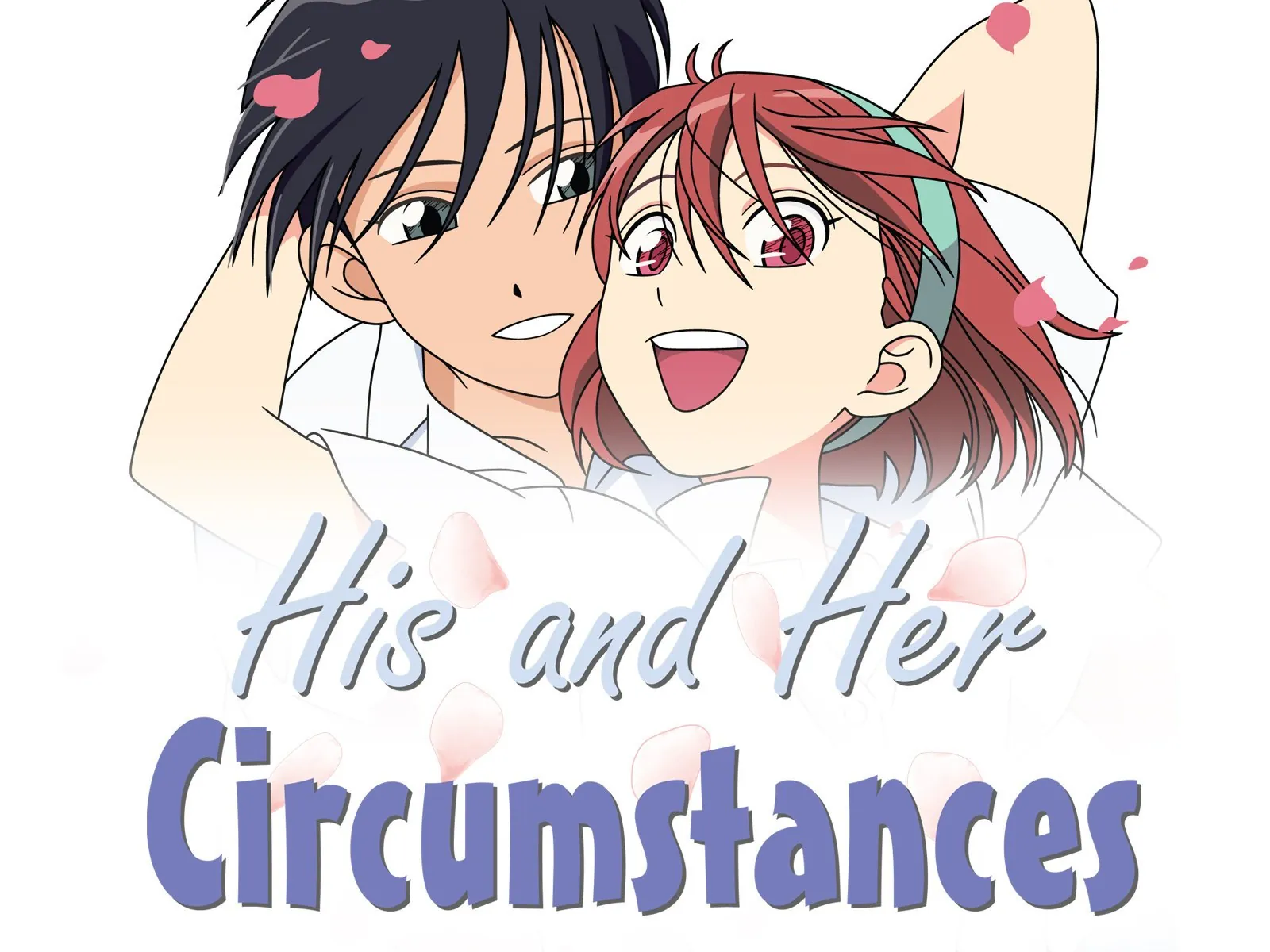 When Soichiro knocks her off the top of the class, she promises to bring him down. But things go differently when Soichiro finds out who she is and uses that to his advantage.
8. My Little Monster
Shizuku has big plans for the future, so she has been studying hard. People think she doesn't feel anything because of how cold she looks. Haru Yoshida is another person.
He doesn't care about school or relationships and doesn't know much about either. Others know him because of how angry and out of control he is. When Shizuku meets Haru, she sees that his behavior isn't as bad as it seems, and Haru sees that she is kind.
9. Love Com
Risa and Atsushi's heights are the worst things that could happen to them. Atsushi is too small to be a Japanese boy, and Risa is too tall to be a Japanese girl. Because of how tall they are, their classmates are always making jokes about them.
During summer school, a tall boy named Ryouji joins the school, and Risa immediately falls in love with him. Atsushi also meets a girl he likes a lot. Risa and Atsushi work together to help each other with their love lives because they are both in similar situations.
10. Say "I Love You"
Mei Tachibana couldn't trust anyone because of something that happened to her as a child. She has spent all these years in school with her friends because she is shy and can't trust people.
When the famous boy at school, Yamato Kurosawa, shows interest in her, she slowly becomes friends. Mei learns to trust people over time, and as she lets more people in, she changes her life.
11. Wolf Girl and Black Prince
Erika Shinohara want to be like everyone else at her school. She wants to join a famous group of girls, but to do so, she has to have a boyfriend. Erika doesn't have a boyfriend, so she takes pictures with random people on the street and tells everyone he's her boyfriend.
He is one of the most popular boys at school. When Erika asks for help to keep her secret a secret, he agrees as long as she is his "Wolf Girl." As Erika treats him like a pet, she discovers he is more dangerous than he lets on.
12. Boys Over Flowers
'Boys Over Flowers' is a movie about people from different backgrounds who find love despite their differences. Tsukushi goes to Eitoku Academy, where most students come from wealthy families.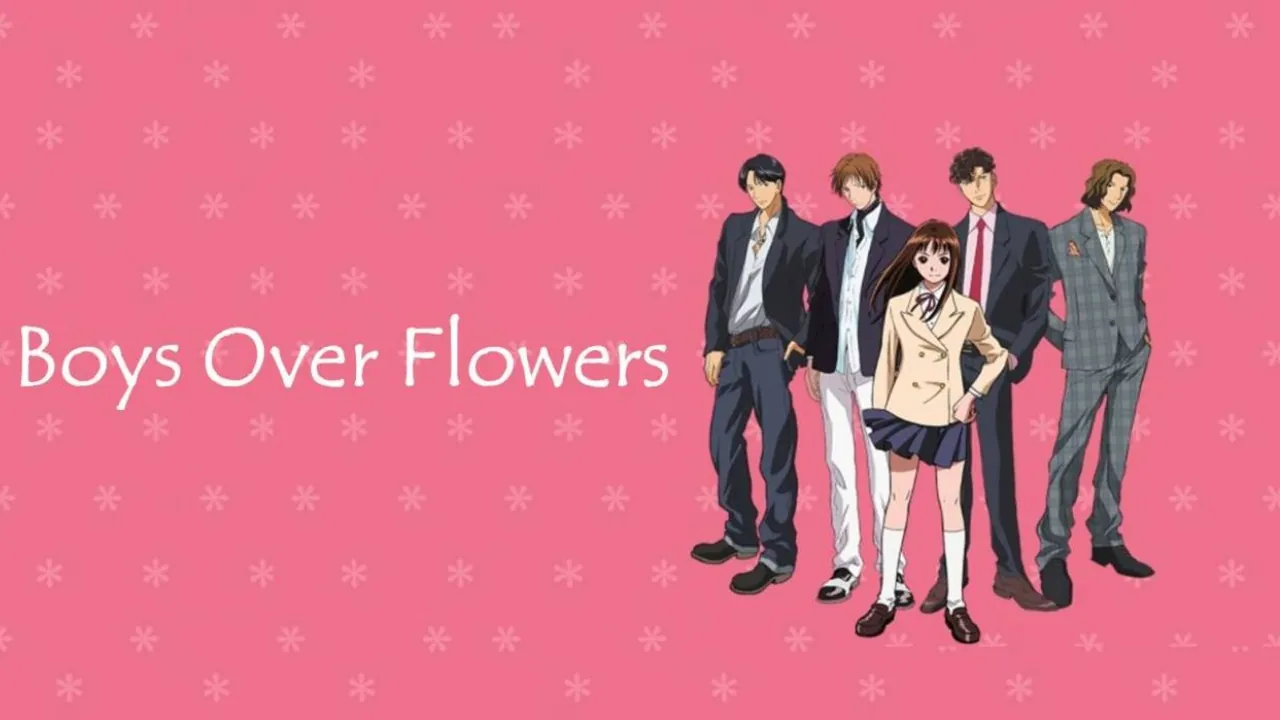 Tsukushi feels out of place there, but her best friend, Rui Hanazawa, whom she likes, makes her feel better.  But Tsukasa, the school's spoiled brat and head of the Flower Four, likes Tsukushi and tries to win her heart.
13. From Me to you
After 'The Ring' came out, things got hard for Sawako. Someone told her that she looked like the ghost girl in the movie, and from then on, she was easy to spot.
She has no friends because stories say she can see ghosts, which scares some people and makes others not take her seriously. But when Sawako's crush on a famous boy at school, Kazehaya, shows interest in her, she starts to feel the changes in her life.
14. Special A
Hikari Hanazono and Kei Takishima have known each other since they were six. They are now both foes and friends. They both now go to the very best high school, Hakusen. They are two of the best kids there.
Kei is number one, and Hikari is number two. Here's where the trouble starts! Kei has always been in charge of everything in their lives. This is the main reason for the competition, and Hikari will do anything to beat Kei. They have no idea that their competition will soon bring them closer than ever before.
15. Toradora!
Ryuuji Takasu and Taiga Aisaka are both in high school and in a terrible position. Both of them love the best friend of the other. Because of this, they have made an exceptional team. Both Takasu and Taiga are different in their ways.
Takasu is always confused for a criminal, and Taiga is called the Palmtop Tiger because she is so fierce. Despite these differences, they both start to work toward their own goals. But as they get closer, they start to feel different things.
16. Lovely Complex
In love, nothing is important. Age, height, weight, gender, and social status don't matter much. But Risa Koizumi and Atsushi Ootani, both in high school, care about their height. Risa is 172cm tall, which is very tall for a Japanese high school girl, and Ootani is only 156cm tall, which is very small for a Japanese high school boy.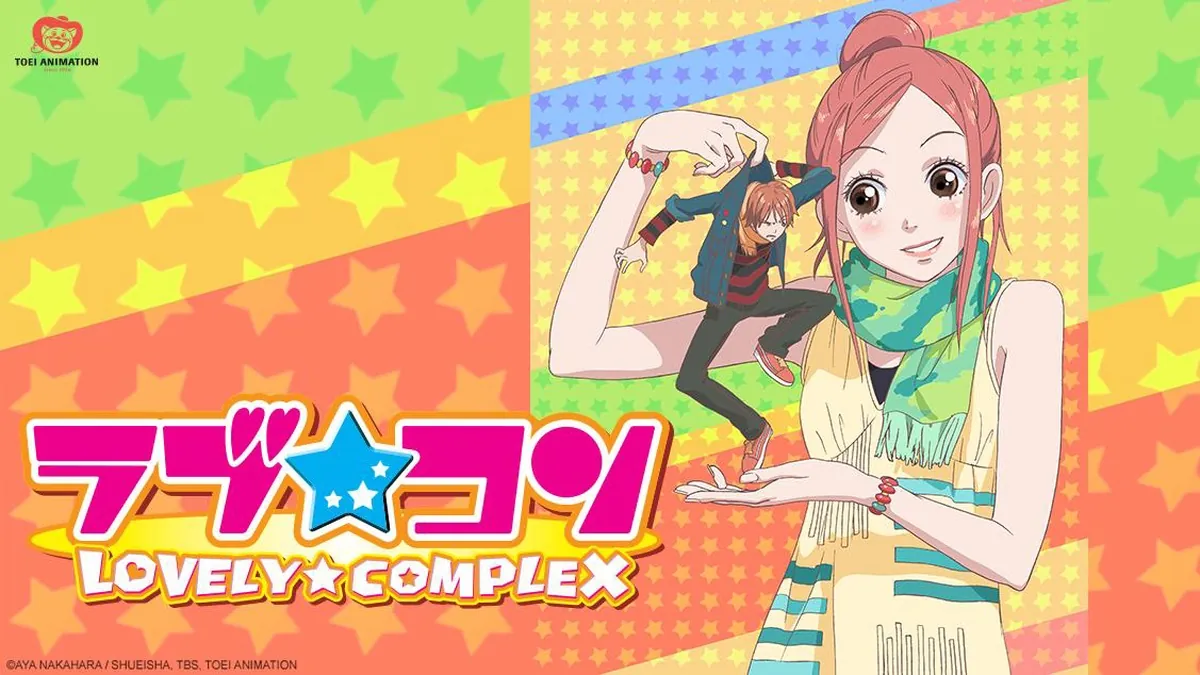 This means that both of them have a height problem. When Risa and Ootani's relationships end, they find comfort in each other. Love seems to be breezing in between them. Risa and Ootani are about to have the most interesting love triangle.
17. Skip Beat!
Kyouko Megami has done everything to back her longtime crush, the rising star Shoutaro Fuwa, who she has known since they were kids. She puts in a lot of work and time to help Shoutaro reach his goals. Then, one day, Kyouko's world falls apart when she discovers that Shoutaro doesn't care about anything she did for him.
Kyouko is hurt and embarrassed, so she plans for a sweet payback. And the plan is for her to go into show business. She wants to be more famous than Shoutaro. This can only happen if Kyouko stays focused and doesn't let the pressures and bad things of being a growing star get to her.
18. Kamisama Kiss
Nanami Momozono is a high school student who lost her home and money because of bad luck. But this doesn't stop her from being kind. When she sees a man being bothered by a dog, she immediately jumps in to help. The man thanks Nanami for helping him by giving her a new place to live: a crumbling shrine.
She didn't know it, but the shrine wasn't like any other shrine. Since she lives there, she has to become the new shrine, god. And some problems come with being a shrine god. A monster wants to eat her, and her familiar snake wants to marry her. She gets help from a fox spirit called "familiar." This friendship will finally turn into love.
Stay in the know with the latest news and updates from Topmovierankings.com! Become part of our thriving social media community, where your ideas and opinions matter.