Apple TV+ is renowned as a top-tier streaming platform that offers an exceptional cinematic experience. If you're seeking remarkable movies to indulge in, Apple TV+ is the ideal streaming platform for you. Unlike its competitors, such as Netflix and Amazon Prime Video, Apple TV+ introduces new films at a more gradual pace. However, this does not diminish the fact that these movies are among the finest in the industry.
Featuring an array of A-list actors and talented filmmakers, Apple TV+ is an exceptional destination to satisfy your love for the big screen. As of May 2023, there is an abundant selection of captivating content available on the platform. Here are all the best movies on Apple TV+ you can watch right now.
Still: A Michael J. Fox Movie (2023)
The upcoming documentary "Still" is a remarkable find in the genre, showcasing a subject familiar to the world: the life and achievements of Michael J. Fox. Directed and produced by Davis Guggenheim, the film expertly combines archival footage, intimate interviews, and creative filmmaking techniques to present a captivating account of the actor's influential journey. It covers his early days as a lean Army recruit and traces his remarkable rise to stardom in iconic Hollywood films of the 1980s. Be sure to catch the premiere of this extraordinary documentary on Apple TV+ on May 12th.
WATCH ON APPLE TV+ 
---
Ghosted (2023)
Cole and Sadie, played by Chris Evans and Ana de Armas, are in the movie Ghosted, directed by Dexter Fletcher. Cole is almost sure that Sadie doesn't care about him after their first date. Cole tries to find her, but he discovers she's a CIA agent when he does. This is when the movie stops being a simple romantic comedy and starts being an action story. Ghosted starts on April 21 on Apple TV+. It will be a great mix of both genres.
WATCH ON APPLE TV+ 
---
A Thousand And One (2023)
A Thousand and One is a powerful, raw, and heartfelt movie about a mother and son who hold on to hope and home in the face of systemic problems. Teyana Taylor gives a performance for the ages that stands out. Not only is this an excellent debut for Teyana Taylor as an actor, but it's also a great debut for A.V. Rockwell as a director, who gets excellent performances from his cast. Even though A Thousand and One is full of tragedy and hardship, it is a hopeful and inspiring story of sacrifice.
WATCH ON APPLE TV+ 
---
Beastie Boys Story (2020)
Spike Jonze, who directed Her and Being John Malkovich and is a music video legend, has a sharp eye in this movie version of a stage show by the two remaining Beastie Boys members, Mike D. and Adam Horovitz. This is a funny, lively piece of filmmaking that ends up being a moving look at how people change as they get older but never lose that beastie inside. It is a conversation between the two that is cut together with clips from their youth.
WATCH ON APPLE TV+ 
---
Boys State (2020)
Politics are formed when people are young. If you need proof, watch this fascinating video about a program in Texas where 1,000 teenage boys are forced to build a government from scratch. It is interesting to see young men become politicians, both in a good and a negative way. This was one of Apple's early hits that got a lot of praise. It won the U.S. Documentary program at Sundance 2020.
WATCH ON APPLE TV+
---
The Elephant Queen (2018)
The Elephant Queen is the wildlife documentary for you if you like National Geographic or Planet Earth. This documentary follows Athena, the leader of a group of elephants, as she brings her group home across the beautiful landscapes of Africa. The story has times of action, comedy, and adventure, but it's also about how elephants affect different biomes in Africa and how life goes around and around.
WATCH ON APPLE TV+
---
Louis Armstrong's Black & Blues (2022)
Louis Armstrong's Black & Blues tells the story of one of the most revolutionary jazz musicians in his own words. It is interesting, educational, and enriching. This documentary was made with Armstrong's writing, audio recordings, and archival footage. It will be attractive to both longtime fans of Satchmo's work and people who have never heard of him. For Anyone Looking For A Definitive Deep Dive Into One Of The True Jazz Greats, Louis Armstrong's Black & Blues Is Yet Another Feather In Apple's Cap When It Comes To Documentary Content About Famous Musicians.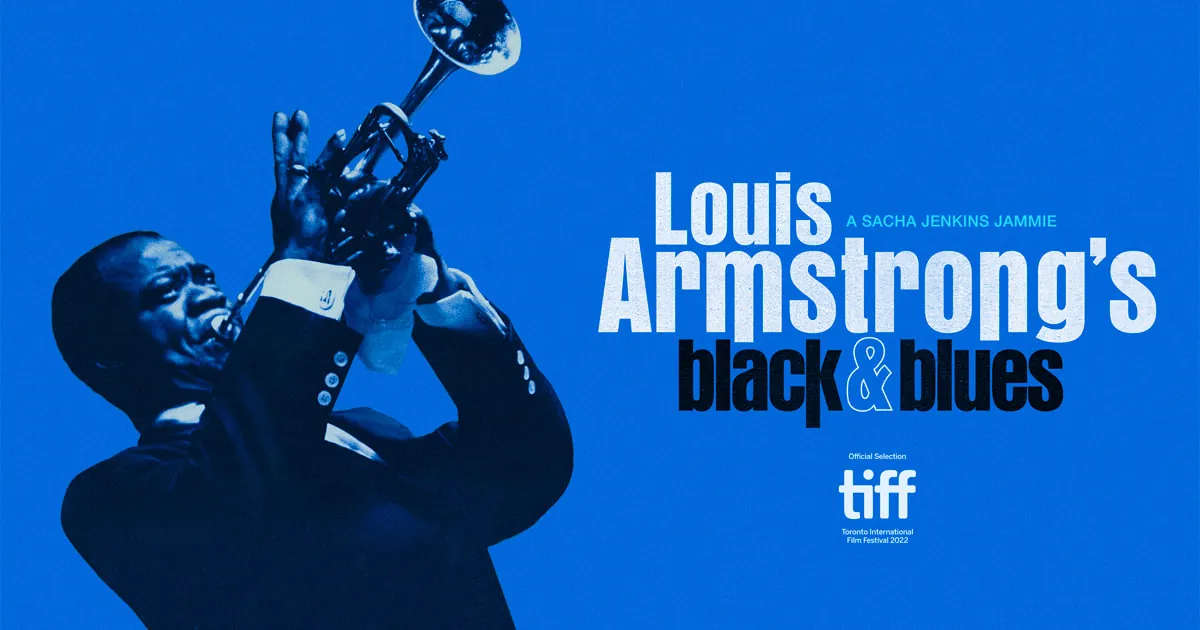 ---
Tetris (2023)
You're not the only one surprised that everyone's favorite puzzle arcade game from the 1980s has been turned into an R-rated movie. But that also means you might need to learn more about the can't-believe-it's-true story and where it came from during the Cold War. In Tetris, Taron Egerton plays Henk Rogers, the person who comes up with the addictive game and tries to get it known worldwide. Even though it seems strange to say that a movie about 8-bit blocks is edge-of-your-seat excitement, this movie is fun and epic and will probably make you want to play your favorite online Tetris emulator to see how good you are.
WATCH ON APPLE TV+
---
Sharper (2023)
Happy news for people who liked Ocean's Eleven and Catch Me if You Can! Sharper is a great way to spend two hours. It is a con-the-rich heist movie with great acting and writing to support its idea. Its neo-noir style and clever script keep you interested and thinking until the end. In this exciting con movie set in Manhattan, it takes time to figure out who to trust. Julianne Moore is great, and Sebastian Stan is just as attractive.
WATCH ON APPLE TV+
---
Emancipation (2022)
Will Smith's first big movie after his famous slap at last year's Oscars ceremony is Emancipation, a historical drama based on the life of Peter, the real-life enslaved person who escaped slavery and whose horrible whipping scars were photographed and published in Harper's Weekly in 1863. Grim and stylized, Emancipation is a hard movie, but some high-stakes action scenes keep it interesting. Critics may have been too hard on this movie after the Oscars Slap, but if you can stomach the real-life events at the heart of director Antoine Fuqua's film, Smith gives a dignified performance worth watching.
WATCH ON APPLE TV+
---
Spirited (2022)
Want a new holiday movie to watch this winter while you warm up by the fire? Spirited is a modern take on A Christmas Carol, a famous story by Charles Dickens. It also has a cast of big names. Ferrell may be best known for his part as Buddy the Elf during the holidays, but he does a great job as the Ghost of Christmas Present trying to reach Clint, a snarky business mogul played by Ryan Reynolds. Spirited is a comedy that will warm your heart even on the coldest winter days. It has its songs and some great dance numbers.
https://www.youtube.com/watch?v=tnAJntI3NNs
For More Details On When Other Blog, Check Out The Posts Given Below:
To Learn More About Blogs, Follow Us On Twitter. We Regularly Post Content Related To This Topic, As Well As Other Interesting Topics.