Malayalam cinema has a rich history and has been home to many talented actresses who have captivated audiences with their performances. Over the years, several actresses from the industry have seen their daughters follow in their footsteps, carving out their paths in the world of films. In this article, we explore some prominent Malayalam film actresses and their daughters who have made their mark in the film industry.
Malayalam Film Actresses And Their Daughters 
---
1. Menaka and Keerthi: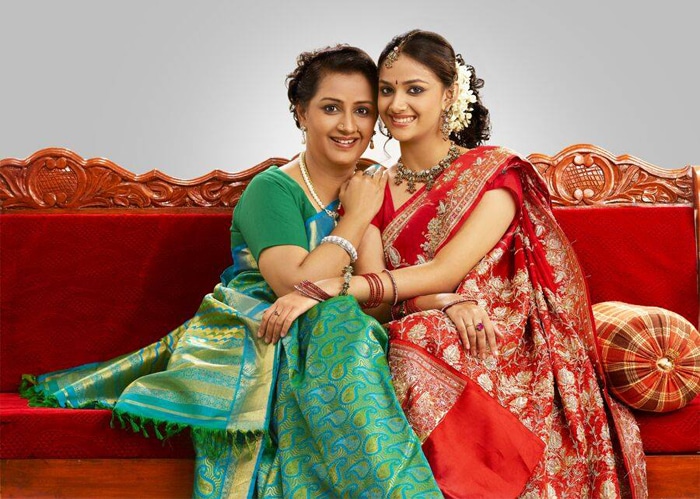 Menaka was one of the leading actresses of Malayalam in 1980-87. Her daughter Keerthi Suresh is now into movies. Keerthi debuted as a child artist in the Dileep starrer film 'Kuberan,' and later on, she became his heroine in 'Ringmaster.' Keerthi looks more like her mother.
2. Lissie And Kalyani Priyadarshan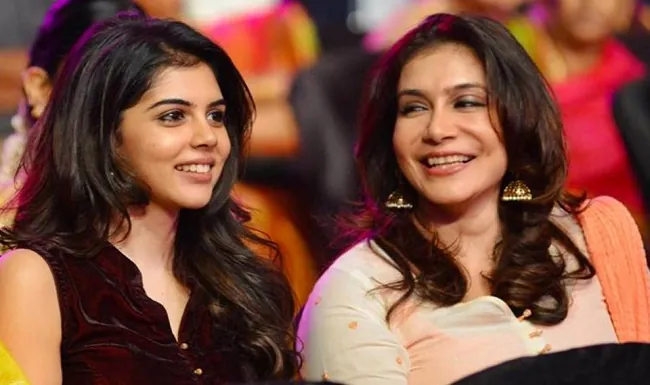 Lissy's legacy in the film industry was confined to her time on screen and extended to her daughter, Kalyani. The talented actress inherited her mother's grace and screen presence, captivating audiences with her performances. Kalyani's dedication to her craft and passion for acting has allowed her to carve her path in the industry. With each project, she continues to grow and showcase her versatility, much like her mother did in her heyday.
3. Lakshmi and Aishwarya
Lakshmi's mother, Kumari Rukhmini, was a Tamil actress whose mother, Nungambakkam Janaki, was also an actress. Her daughter Aishwarya is a film actress who acted in all South languages. Lakshmi married thrice, and her daughter Lakshmi was born to her first husband, Bhaskar.
3. Prema Menon and Shobha
Prema, who acted in a few films in supporting and mother roles during the 1960s and 70s, committed suicide. Shoba is her daughter, who also took her life on a piece of rope. Shobha won the National Film Award at the age of 17.
4. Poornima Bhagyaraj and Saranya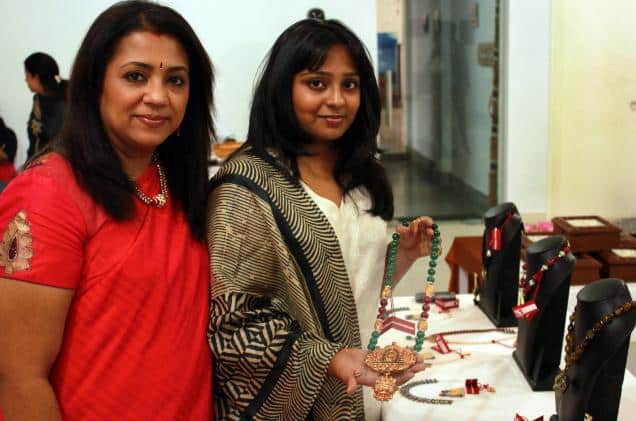 Poornima Bhagyaraj was one of the top actresses of the 1980s. She came in Malayalam films with Superstar Mohanlal. Her daughter Saranya is also an actress who acted in very few movies, and she got the lucky chance to romance Mohanlal in a film.
5. Seema and Anu
Seema has acted in more than 250 films. The actress was one of the top leading actresses of Malayalam during the 70s and 80s. Her only daughter Anu Milan also acted in the movie 'Symphony,' which did not get much attention at the box office.
6. Ramadevi and Kripa
Ramadevi is a Malayalam actress who acted in many films in supporting roles. Her daughter Kripa is also a film actress. Kripa worked in supporting and female lead roles in some movies. She came into films as a child artist, and the position in her debut film 'Chinthavishtayaya Shyamala' was very much noticed.
If You're Craving More Content About Your Favorite movie news, Sink Your Teeth Into These Additional Articles We've Whipped Up Just For You!
7. Sumithra, Uma, and Nakshatra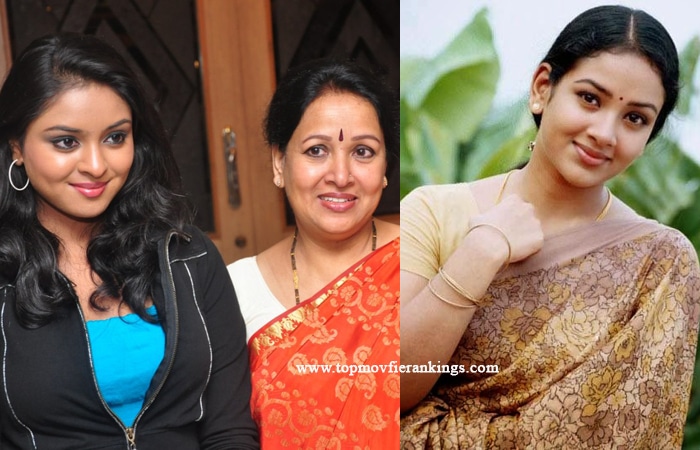 Sumithra is better known for her role as a mother in many films. She acted in many movies, and her two daughters, Uma and Nakshatra, are into film. Uma is best known for being the lead actress in 'Kuberan.' She got married in the year 2007 and quit acting. Nakshatra is now into movies and already acted in more than ten movies.
8. Radha, Karthika and Thulasi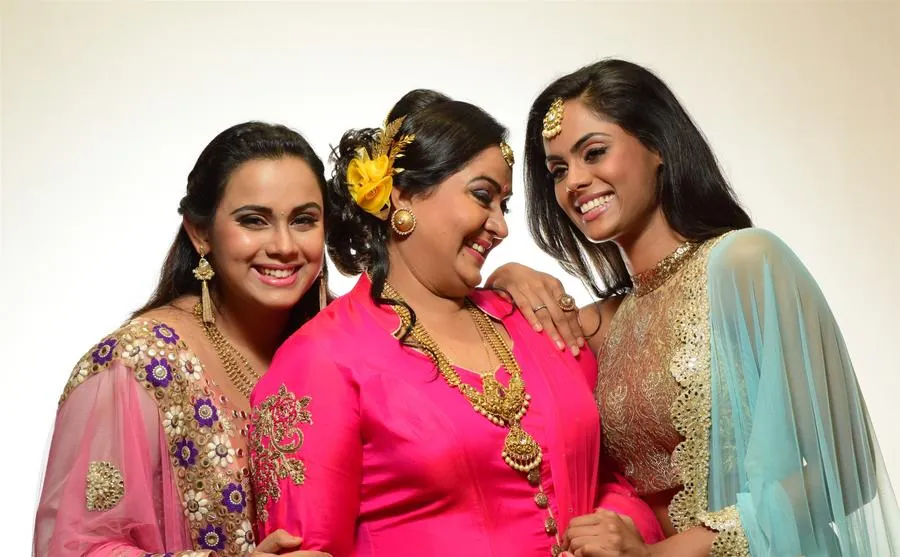 Radha, the elder sister of actress Ambika, had acted in many South films. She was more prominent in Tamil and Telugu. Her two daughters, Karthika and Thulasi, are now into cinema. Karthika has acted in many films, including Malayalam. Thulasi acted in two Tamil films and is best known for her first film, Kadal.
9. Subbalakshmi, Thara Kalyan and Sowbhagya Venkitesh
This family's genetic makeup includes music and dance. Three artists from three generations of the same family have left their mark on Mollywood in three distinct ways. Before her mother Subbalakshmi entered Mollywood, Thara Kalyan, who gained fame as a classical dancer, appeared in numerous mainstream Malayalam films.
Sowbhagya, the youngest family member to gain a fanbase, did so in an unusual manner. Sowbhagya gained notoriety as the 'Dubsmash girl' for her viral Dubsmash performances of iconic comedy scenes from Malayalam films. Sowbhagya, an accomplished classical dancer, expressed interest in pursuing a career.
10. Urmila Unni and Utthara Unni
Urmila Unni is well-known among Malayalees as a talented actor, dancer, poet, and painter. Urmila, born into a royal family, was trained in various classical dance styles. Urmila began her acting career with the films 'Marattam,' 'Ulsavapittennu,' and 'Sargam,' in which she portrayed the mother of several prominent actors.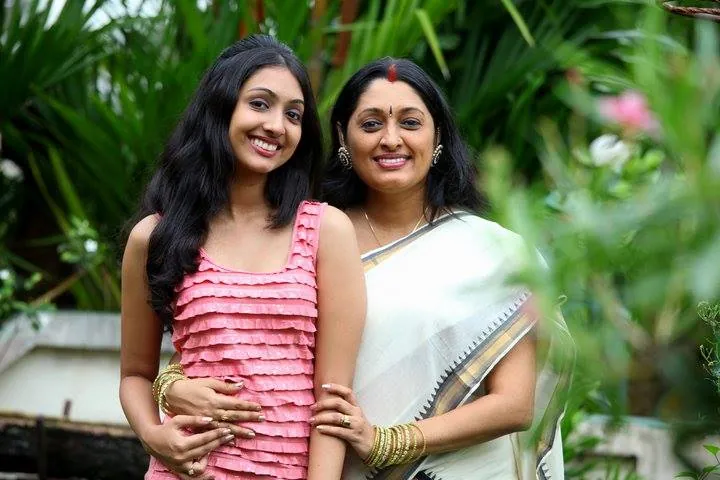 Utthara Unni, the daughter of Urmila, began her career as a model before entering the film industry. Her first Malayalam film, 'Edavappathy' (2016), directed by the renowned Lenin Rajendran, received widespread critical acclaim.
11. Sreedevi Unni and Monisha
Despite her renown as an actor and dancer, Sreedevi Unni continues to introduce herself as Monisha's mother. Over six years, Monisha appeared in twenty-four films. At 16, she won the National Film Award for Best Actress for her debut film, 'Nakhakshathangal' (1986), making her the youngest recipient of the prestigious award. She became a household name and Mollywood darling before fate intervened. In 1992, at 21, Monisha was killed in a car accident.
Conclusion
These are just a few examples of the Malayalam film actresses and their daughters who have graced the silver screen with their acting prowess. Their contributions have enriched the industry, inspiring aspiring actors and actresses in Kerala and beyond. With their talent and dedication, they carry forward the legacy of their renowned mothers while forging their own distinct paths in cinema.
To Learn More About More, Follow Us On Pinterest. We Regularly Post Content Related To This Topic and other Interesting Topics.