Best Malayalam Hit Movies 2023: Malayalam movies are off to a great start in 2023. Mollywood is known for having stories that are real and interesting, and this year, too, directors are putting their money on Malayalam movies that will connect with the audience.
Whether it's 'Nanpakal Nerathu Mayakkam' by Lijo Jose Pellissery or 'Thankam' with Biju Menon and Vineeth Sreenivasan, the industry has only made perfect movies. You've come to the right place if you're new to Malayalam movies or a die-hard fan. We have already found the best Malayalam movies of the year for you! Here are some of the best Malayalam movies of 2023, ranked by how our critics and fans liked them.
Top 10 + Malayalam Hit Movies Of 2023
Here is a list of Malayalam movies are:
1. 2018 (2023)
In 2023, a gripping survival thriller film called "2018" was brought to life by director Jude Anthany Joseph, who co-wrote the screenplay alongside Akhil P. Dharmajan. The movie features a stellar cast, including Tovino Thomas, Kunchacko Boban, Narain, Asif Ali, Vineeth Sreenivasan, and Lal, supported by a talented ensemble. Inspired by the devastating events of the 2018 Kerala floods, the film was initially scheduled for release on April 21, 2023, but was later postponed to May 5, 2023.
"2018" garnered immense praise from both critics and audiences for its exceptional performances, direction, screenplay, and cinematography. It achieved remarkable success at the box office, grossing an impressive ₹176–200 crores. As a result, it currently holds the title of the highest-grossing Malayalam film of all time in 2023 and ranks as the seventh-highest-grossing Indian film.
2. B 32 Muthal 44 Vare (2023)
B 32 Muthal 44 Vare is an Indian film written and directed by Shruthi Sharanyam. It is in the Malayalam language and will come out in 2023. Remya Nambeesan and Anarkali Marikar are in it.
As ambiguous as the title may sound, 'B 32 Muthal 44 Vare' is a straightforward film that examines the female psyche and body through the lives of five women and a transgender.
3. Romancham (2023)
The film "Romancham" is an Indian Malayalam-language comedy horror movie released in 2023. It marks the directorial debut of Jithu Madhavan and features a talented cast, including Soubin Shahir, Arjun Ashokan, Sajin Gopu, Siju Sunny, and Abin Bino in leading roles. With its captivating storyline, Romancham garnered praise from critics and achieved tremendous success at the box office, becoming one of the highest-grossing Malayalam movies of 2023.
4. Iratta (2023)
The film had its theatrical release in Kerala on 3 February 2023, followed by its release outside Kerala on 17 February 2023. It premiered digitally on Netflix on 3 March 2023.
Critics responded positively to the film. According to S. R. Praveen from The Hindu, Joju George's double act and a gripping climax redeem an otherwise average police procedural. A reviewer from Malayala Manorama described the film as an emotional and suspenseful thriller, highlighting it as another excellent addition to Malayalam cinema.
The Times of India rated the film 4/5, stating that "Iratta" captivates the audience, taking their breath away and leaving them with a sense of pain. Telangana Today praised Joju George's ability to portray two distinct characters convincingly. Saketh Reddy Eleti of ABP Desam gave the movie a rating of 3.5 out of 5 stars, commending it as an excellent thriller with a disturbing twist. The reviewer also praised Joju George's performance as Pramod and Vinod.
5. Ayisha (2023)
Ayisha is a 2023 Indian film about the life of Nilambur Ayisha. It is a bilingual biopic directed by Aamir Pallikkal and produced by Zakariya Mohammed under the Cross Border Cinema label. The main parts in the movie are played by Manju Warrier, Mona Tawil, Krishna Sankar, and Radhika. It came out on January 20, 2023. It was filmed at the same time in both Malayalam and Arabic.
6. Madhura Manohara Moham (2023)
Madhura Manohara Moham is an Indian Malayalam language Comedy drama family movie. The movie's main actors are Sharaf U Dheen and Rajisha Vijayan. The movie looks like it will be funny, sad, and about a family.
Stephy Zaviour directed the movie Madhura Manohara Moham. Mahesh Gopal and Jai Vishnu wrote the script for the movie. B3M Creations put together the movie Madhura Manohara Moham.
The movie Madhura Manohara Moham came out in theaters on June 16, 2023.
7. Anuragam (2023)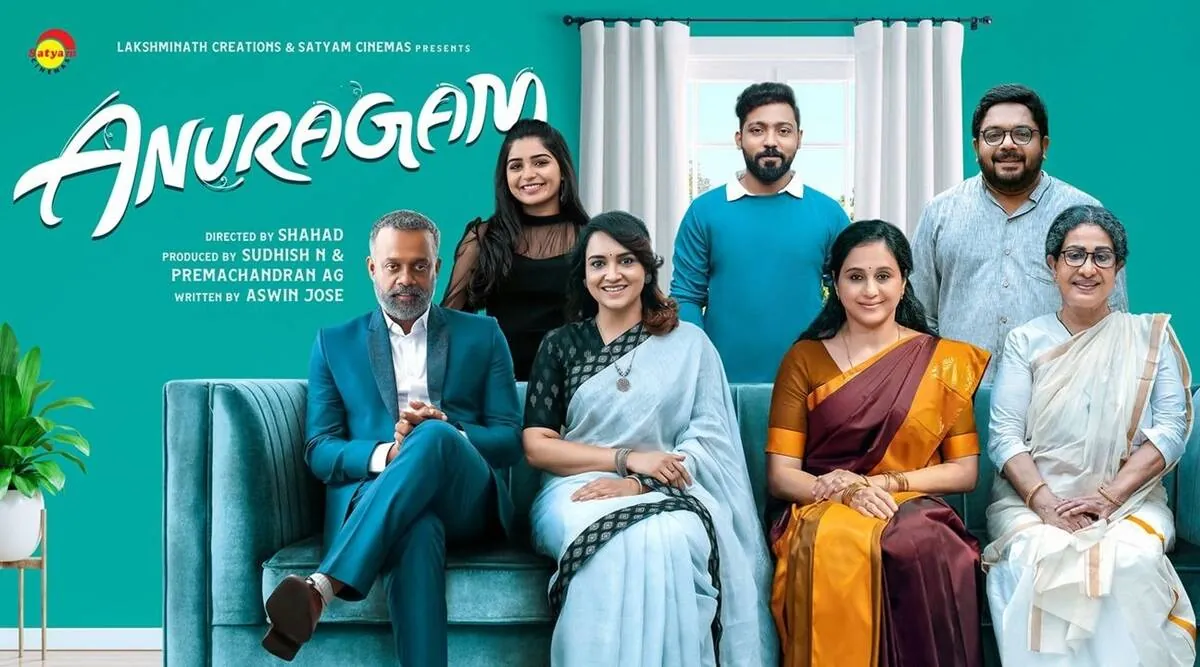 Anuragam is a 2023 Indian Malayalam-language romantic comedy film directed by Shahad Nilambur, written and led by Aswin Jose, and produced by Premachandran AG and Sudhish N under the names of Lakshminath Creations and Satyam Cinemas.
Aswin Jose, Gouri Kishan, Gautham Vasudev Menon, Lena, Johny Antony, and Devayani are among the actors in the movie. Sheela, Sudheesh, Manikandan Pattambi, Durga Krishna, Jaffer Idukki, and Moozi are in the group as well.
The film Released on May 5, 2023.
8. Pachuvum Athbutha Vilakkum (2023)
In 2023, a captivating Indian Malayalam-language adventure-comedy-drama film titled "Pachuvum Athbutha Vilakkum" was brought to life by director Akhil Sathyan. Fahadh Faasil, Anjana Jayaprakash, Dhwani Rajesh, and Viji Venkatesh shine in the lead roles, delivering remarkable performances.
The Film, Produced by Sethu Mannarkkad under the Full Moon Cinema banner, the film hit theaters on 28th April 2023, garnering an overwhelmingly positive reception from both critics and audiences alike. Not only did it captivate viewers, but it also achieved notable commercial success.
9. Neelavelicham (2023)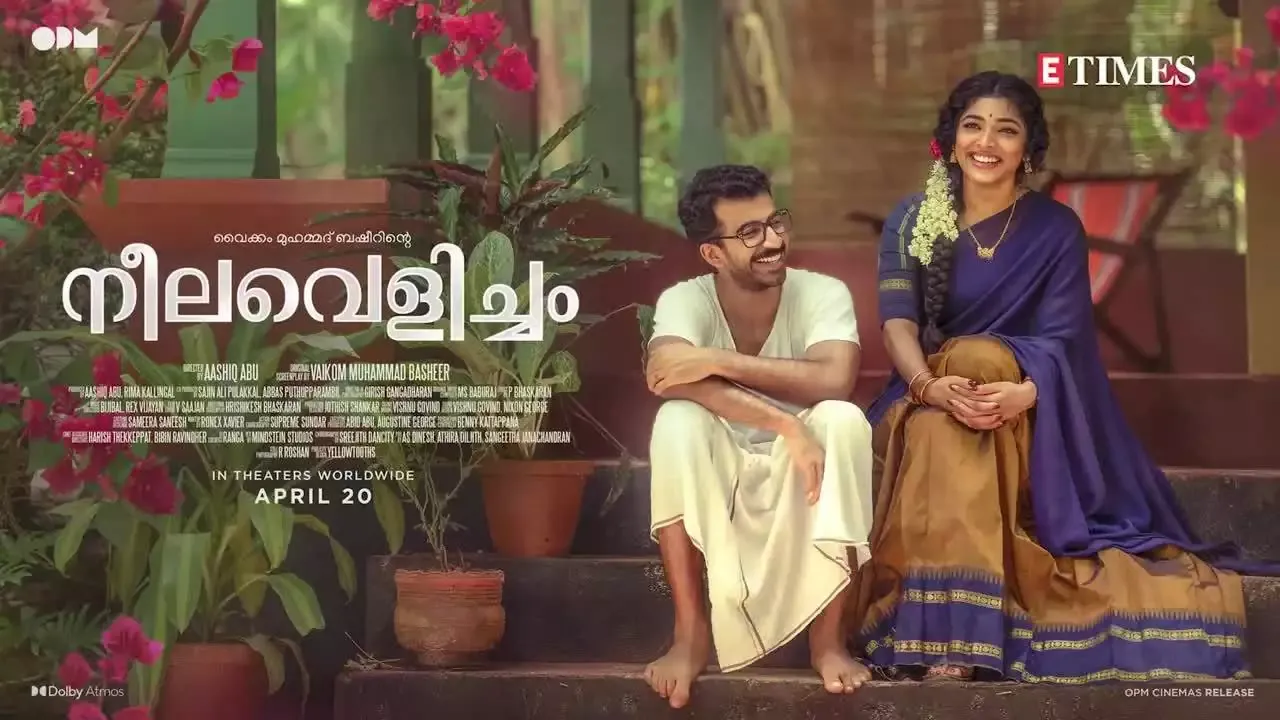 Neelavelicham, a horror thriller film in the Indian Malayalam language, was directed and co-produced by Aashiq Abu under his OPM Cinemas banner. Tovino Thomas, Rima Kallingal, and Roshan Mathew portray the lead roles in this movie, with Shine Tom Chacko, Rajesh Madhavan, Abhiram Radhakrishnan, and Pramod Veliyanad in supporting roles.
This film, released on April 20, 2023, is based on the renowned short story of the same name by Vaikom Muhammad Basheer and serves as a reboot of the 1964 blockbuster Bhargavi Nilayam. Hrishikesh Bhaskaran contributed to the supplementary screenplay for the film.
10. Purusha Pretham (2023)
The movie "Purusha Pretham" is an Indian Malayalam-language police procedural film released in 2023. Directed by Krishand and produced by Dijo Augustine, the film stars Alexander Prasanth, Jagadish, Darshana Rajendran, Maala Parvathi, and Balaji Sharma in important roles. It revolves around a police investigation. The film premiered on March 24, 2023, exclusively on the SonyLIV streaming platform.
11. Ntikkakkakkoru Premandaarnnu (2023)
Ntikkakkakkoru Premondarnn is a Malayalam language film, directed by Adhil Maimoonath Asharaf. The film's main characters are played by Bhavana, Sharaf U Dheen, and Ashokan. On February 24, 2023, it came out.
The plot of Ntikkakkakkoru Premondarnn revolves around a man, his younger sister, his love, and his first love.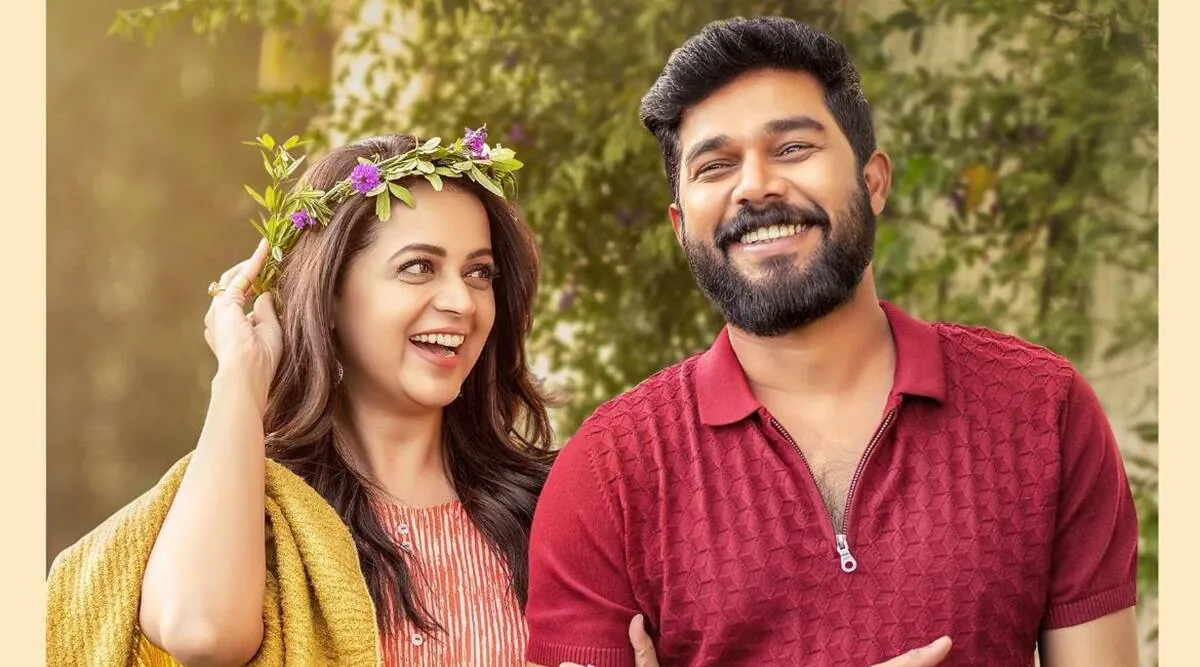 12. Pranaya Vilasam (2023)
Pranaya Vilasam, a Malayalam film released on February 24, 2023, is directed by Nikhil Muraly and produced by Siby Chavara and Renjith Nair under the Green Room Productions banner. The movie features Arjun Ashokan, Anaswara Rajan, Mamitha Baiju, Hakkim Sha, and Manoj K U in prominent roles.
Check Out Others articles:
Be Entertained And Informed With The Latest News At Topmovierankings.com!